Bejeweled Bohemians at Anna Sui
Inspired by the Pre-Raphaelites and the 60s hippies who loved them, Anna Sui's collection for Spring 2014 is full of adornment: patterns, colors, layers, headpieces, and, of course, jewelry. A dazzling array of elaborate necklace designs by Erickson Beamon had the power to transform models into millennial fairies.
The Erickson Beamon jewelry is a little bit Victorian, a little bit Art Nouveau, and a lot of gypsy bohemian. Large butterflies, chandelier pendants, draped and dangling chain, and colorful briolettes adorned both short and long necklaces, many layered over patterned fabric. They are perfectly pitched for modern-day bohemians too: you can easily imagine them slung over sundresses at Cochella next summer.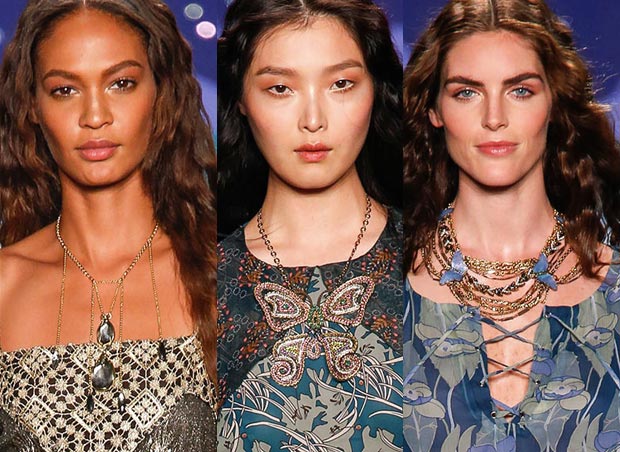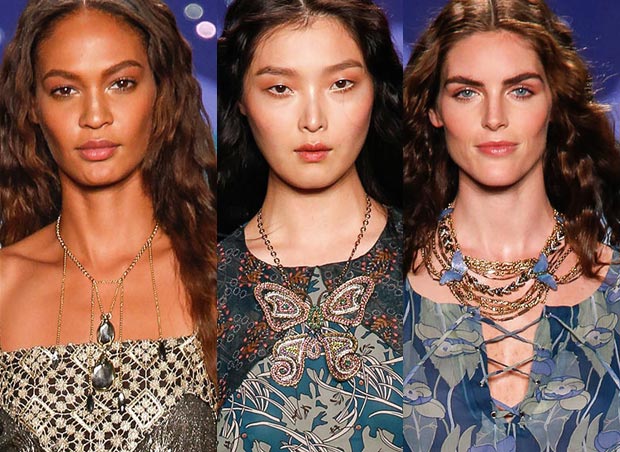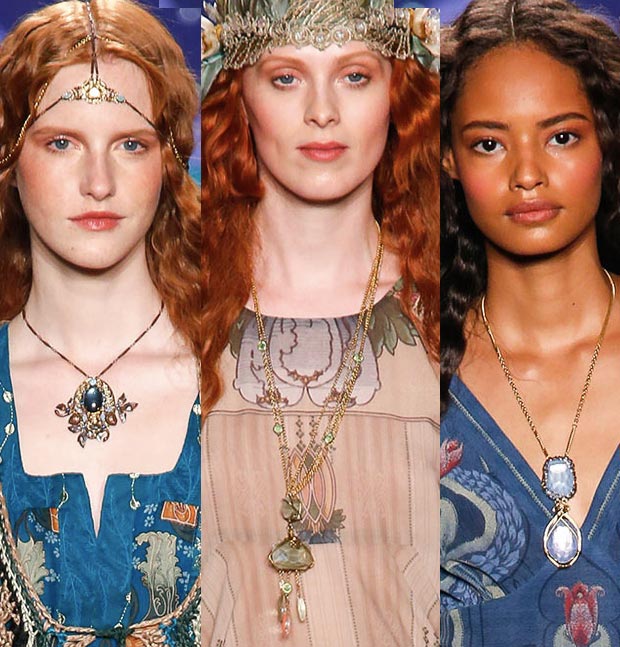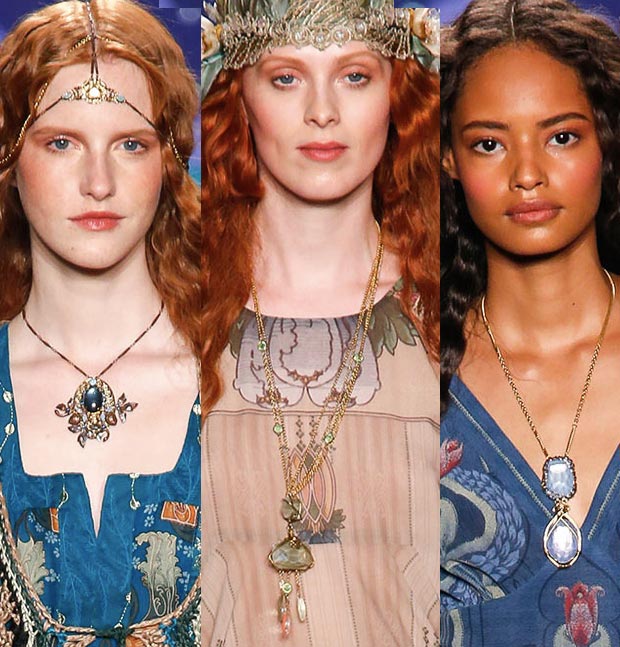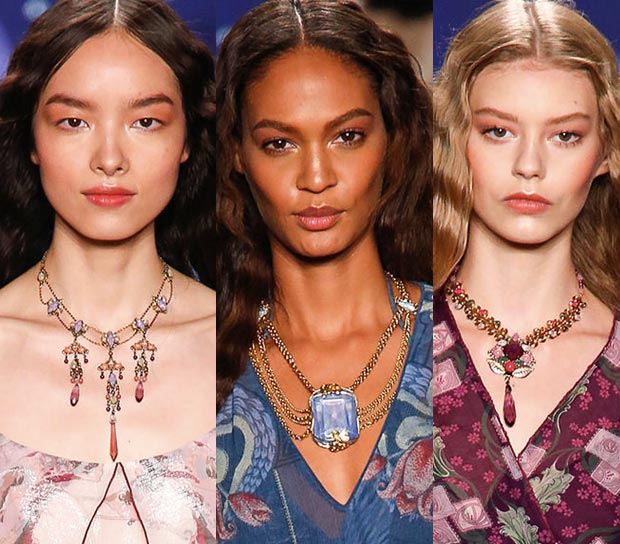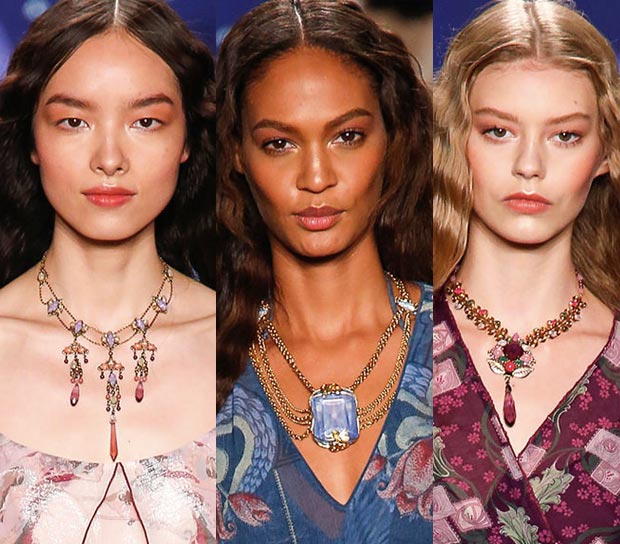 More jewelry from New York Fashion Week: