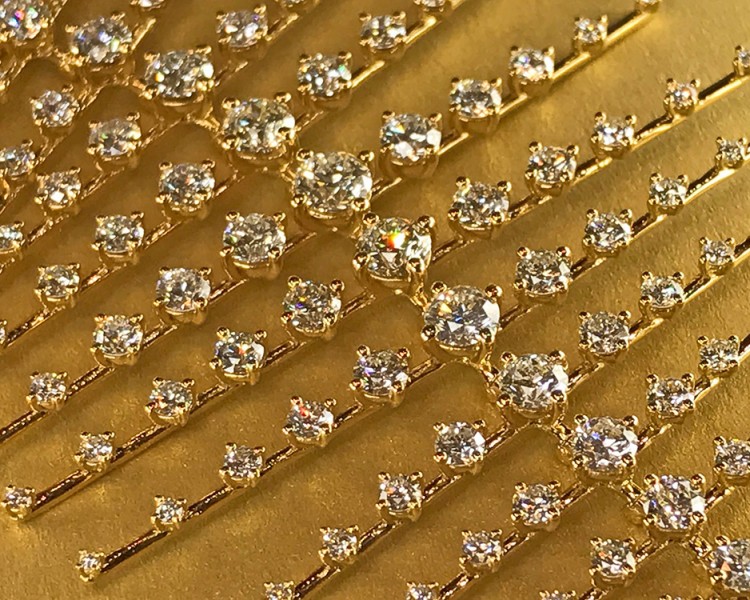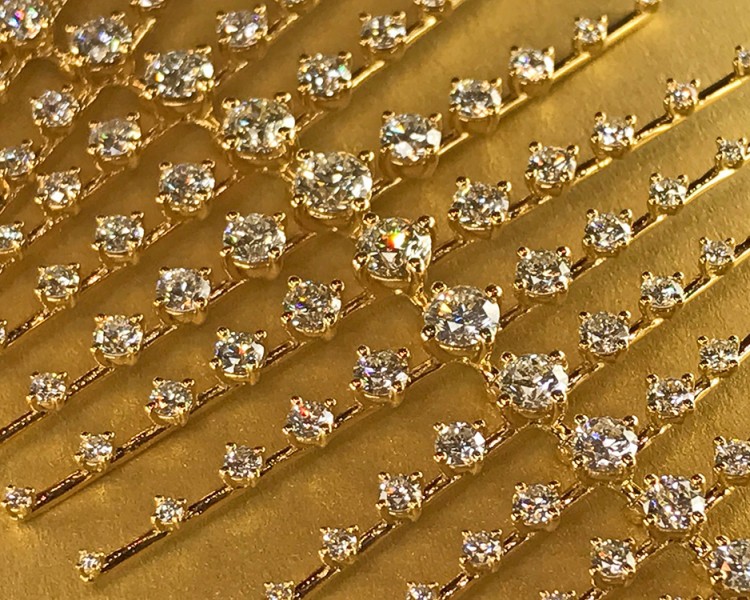 Behind the Design: Fernando Jorge
Based in London and inspired by his native Brazil, Fernando Jorge is known for his innovative gemstone designs, often in unique cuts, and fluid, sensual shapes. In his new Brilliant Collection, Fernando focuses his signature style on diamonds for the first time.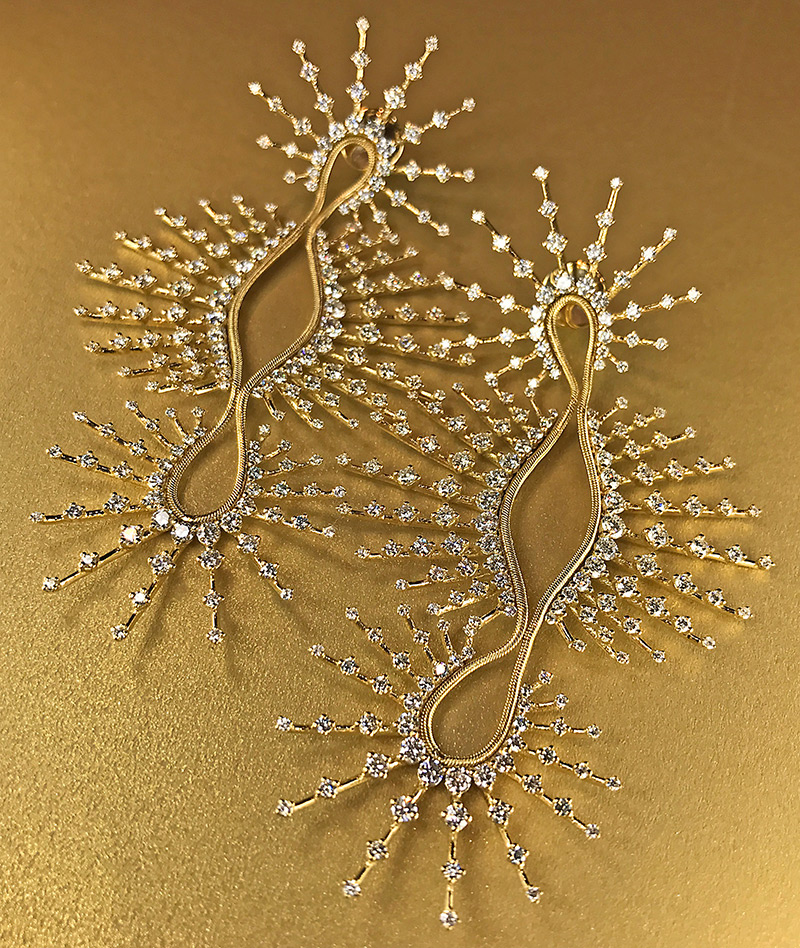 He launched the new collection on June 2 at Couture. I talked to him about the new collection, his inspiration and why he chose the classic brilliant cut for his first foray into diamond design:
I wanted to do a diamond collection for a while so when the time came I was trying to make it as pure as possible. So I didn't want to appeal to an unusual cut or anything I wanted the purity and simplicity of the brilliant cut. And I also wanted to challenge myself to not do something that looks like what's out there but still has a classic timeless feeling.
And I really like the brilliant cut. I see a lot of jewelry that's defined by micropave, that's graphic. So from this idea and this observation about what's happening I tried to sketch and make those classic diamond pieces my own. I wanted to have these important diamond sizes but still to be very wearable, very sensual, very conscious of the woman's body. It almost feels like the diamond floats. It creates different effects.
The collection has three different sections. One has graduated sizes. These styles make you notice the cut by making it bigger or smaller and kind of disappearing. In another section, I do a sort of grid, which goes from small to more intense to small again so when it's on the body it makes you notice a section of bigger sparkle.. If you blur your vision it becomes more intense then goes away.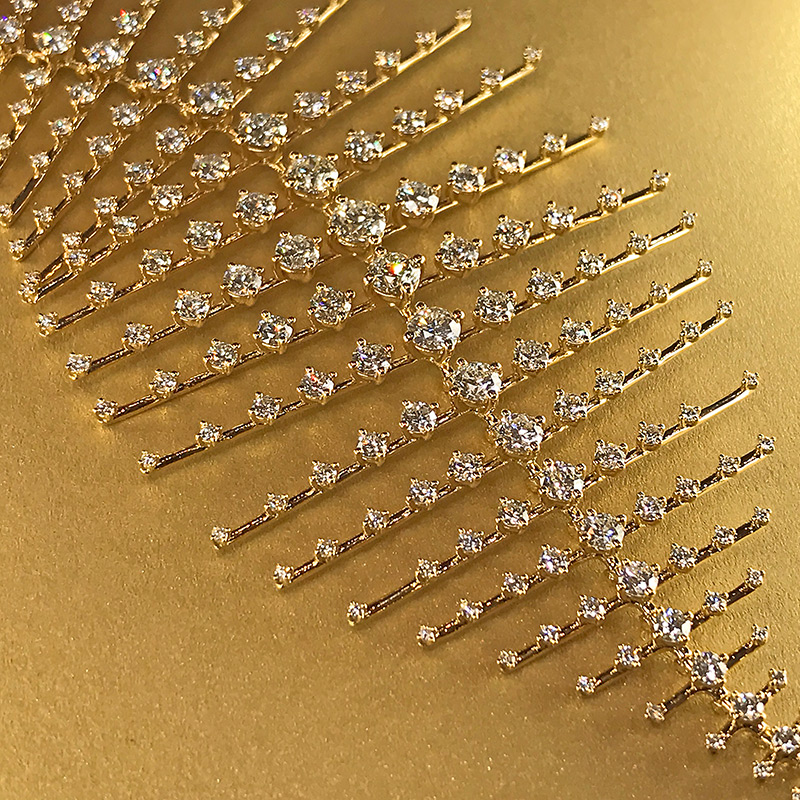 The third section is called Clarity, which is about the reflection, the refraction when the light hits the diamond and the effect it creates. These hoops for example, sit on the ear like a loop at a 45 degree angle so you're not looking at the earring, you're looking at the diamond.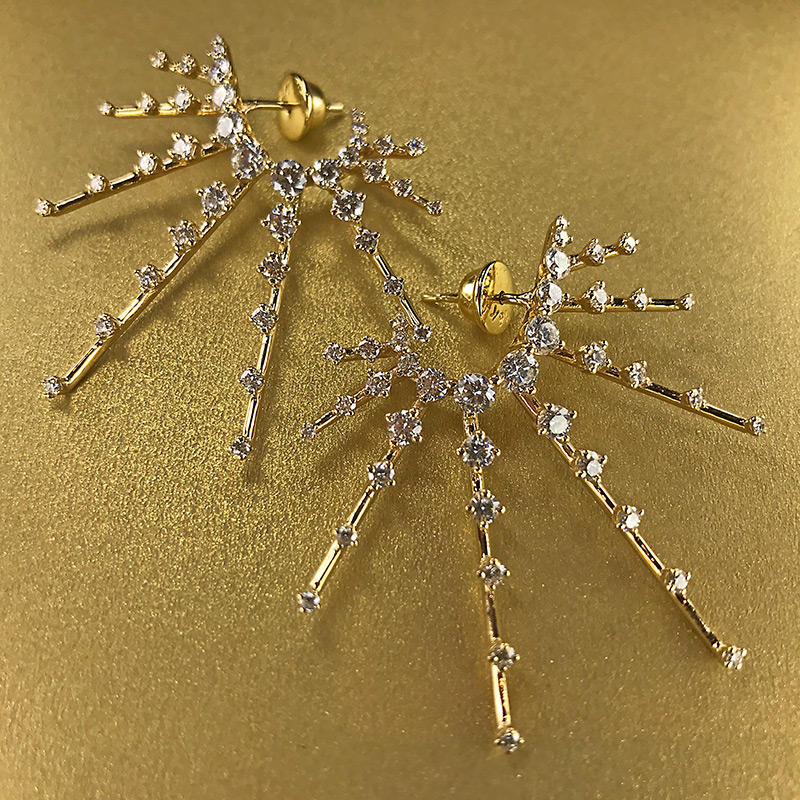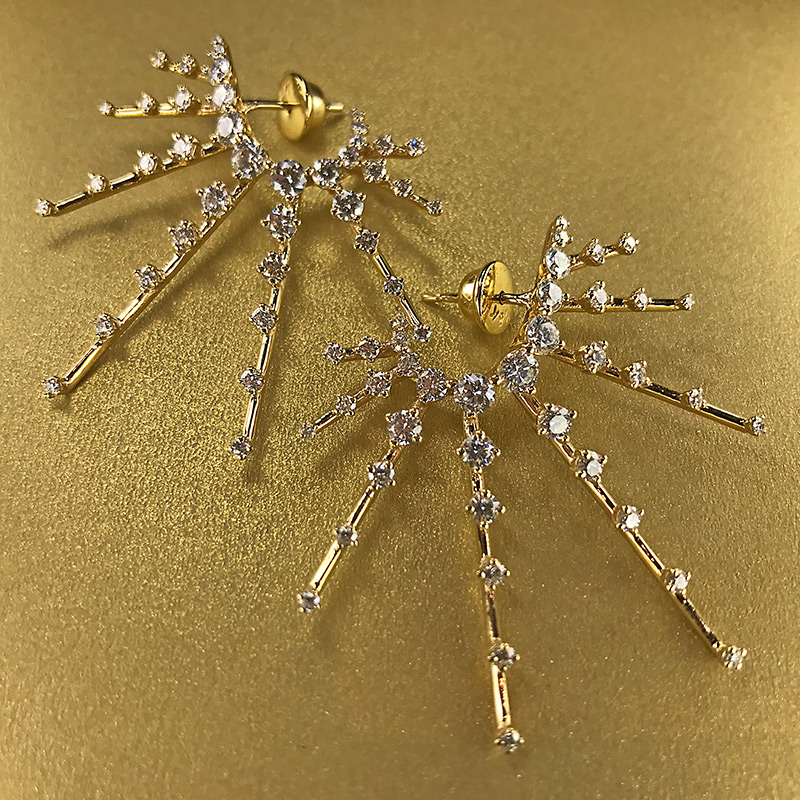 This is the beginning of the collection. Of course every collection I launch in stages. But it's a good fun start and I think it will grow throughout the year.
The idea is radiance. It's not just about the diamond cut how that cut affects the woman who's wearing it. It's about how diamond works as jewelry to flatter and illuminate. This is the radiance that I wanted to express.