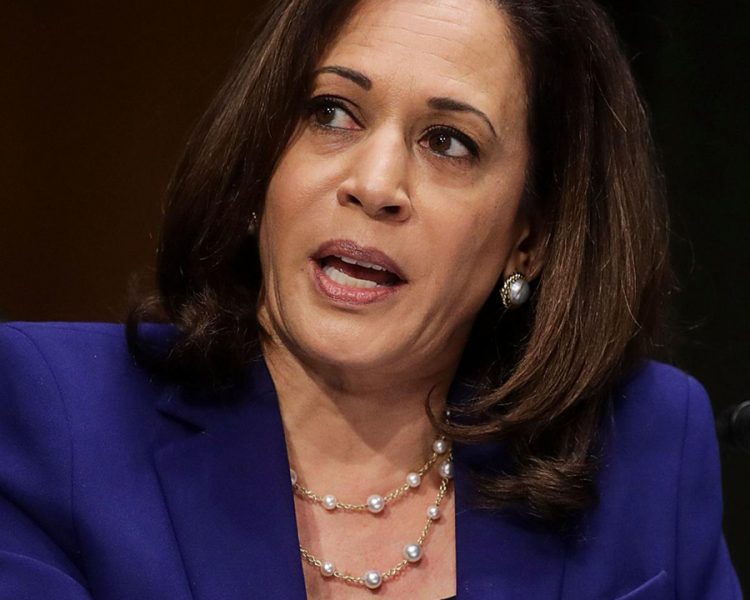 Kamala Harris Loves Pearls
Vice-Presidential candidate Kamala Harris has a clear policy on jewelry: pearls, pearls and more pearls. The senator from California has an enviable wardrobe of pearl necklaces and earrings which she wears repeatedly for public appearances and official portraits. It's great to see a powerful woman wearing jewelry she owns over and over again as her signature. It's so different from celebrities who borrow new looks for every appearance, don't you think?
She's not alone in this of course: pearls are the most popular jewelry choice for many well-dressed politicians, including Nancy Pelosi, who often wears power pearls: a multicolor Tahitian cultured pearl necklaces and a South Sea Cultured Pearl necklace I wrote about in 2007 when she was elected speaker of the house.
Pelosi's high-profile pearls boosted sales across the country at the time. Perhaps Kamala's pearl predilection will have a similar effect?
It's clear that many women will find something they like in her pearl wardrobe, with single and double strands, tin cups and button earrings, freshwater, South Seas and Tahitian. Her necklace above is by California jewelry designer Irene Neuwirth.
Here are the three best Kamala Harris pearl looks.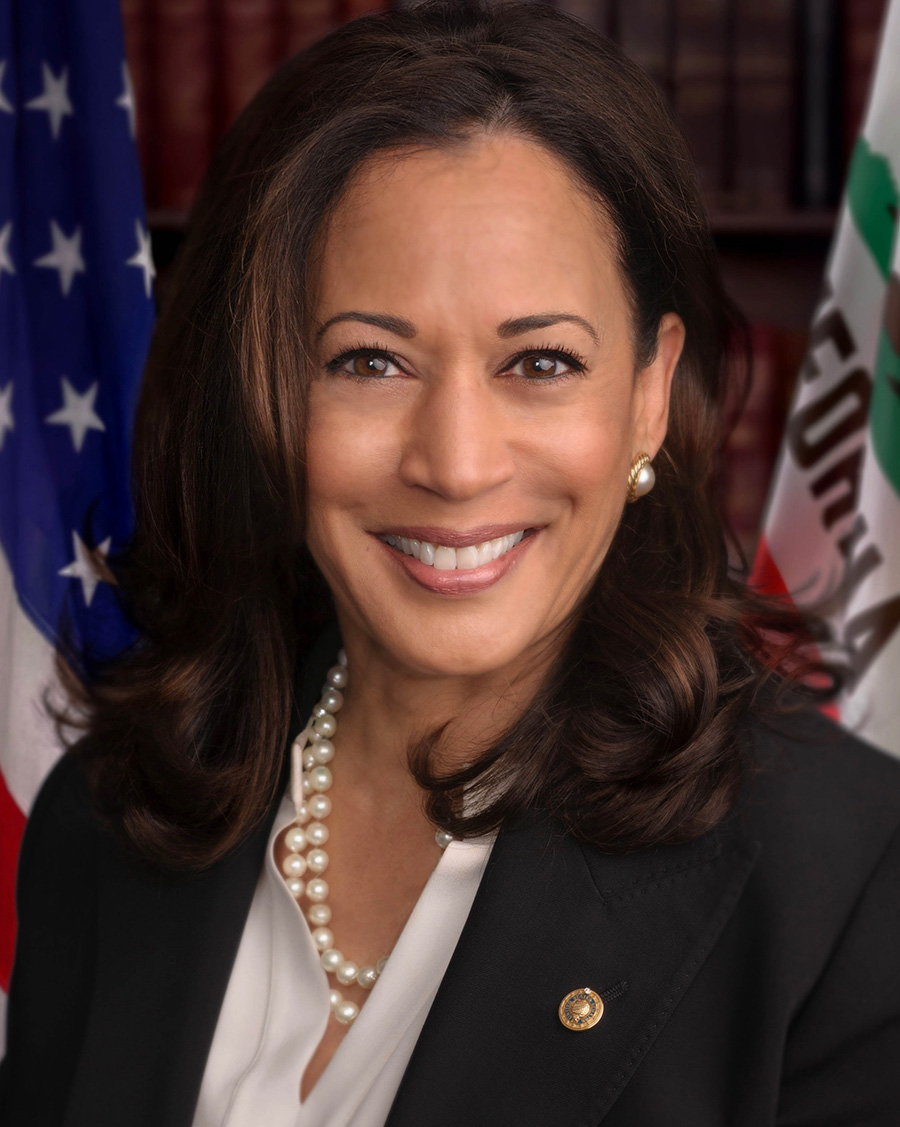 The classic double strand of Akoya cultured  pearls and framed mabe pearl button earrings Senator Harris wore for her official Senate portrait are classic and traditional, very portrait ready. This go-to pearl look also adds polish to a visit to an oil spill cleanup.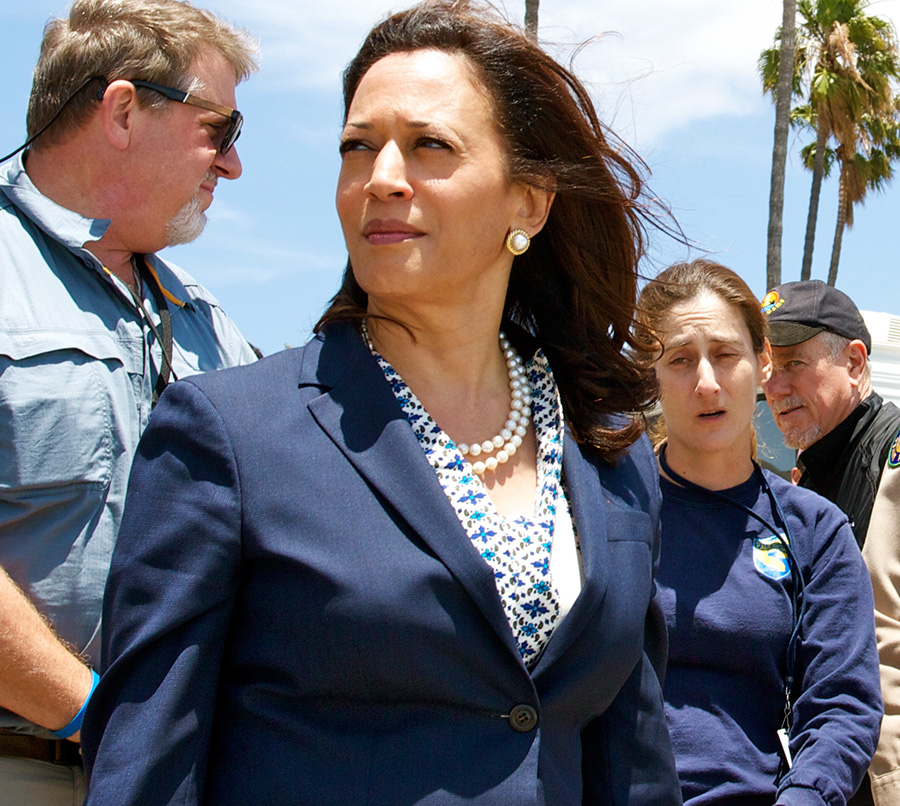 The senator's second-favorite pearl look is a single strand of Tahitian cultured pearls with matching stud earrings. It's polished and professional and more businesswoman than politician. She often wears this combination for television appearances.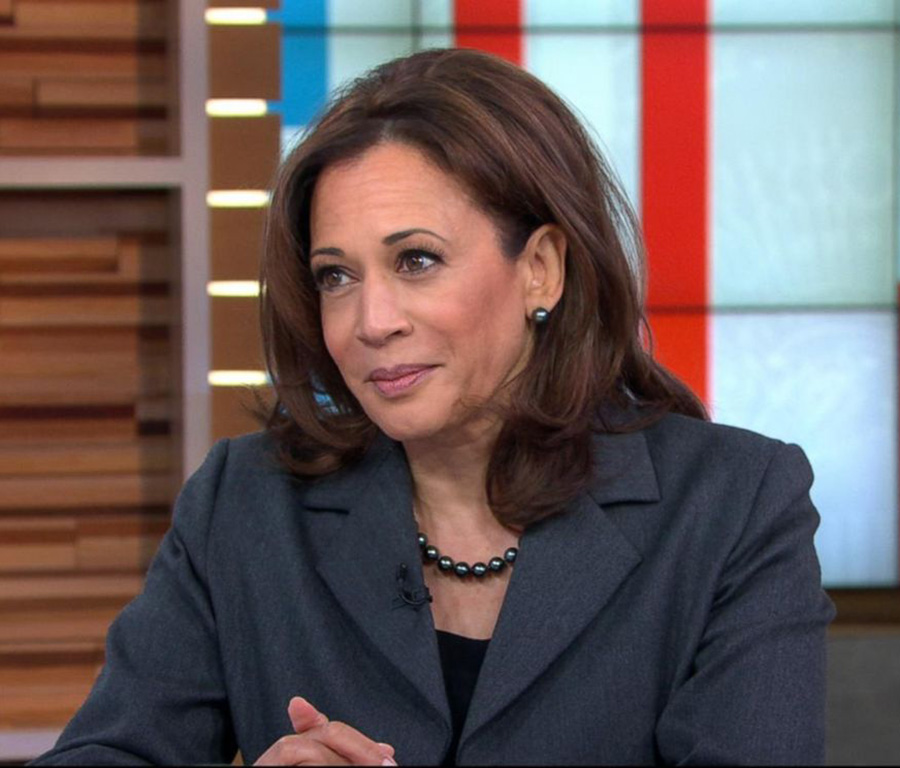 Her third pearl option is a double strand tin cup necklace by designer Irene Neuwirth. She wore this during the debate when she attacked Joe Biden on his school busing record, so Maya Rudolph wears a similar style in her appearances as Harris on Saturday Night Live. The pearls are two different sizes and the chain is substantial. She often wears this necklace with her framed made pearl earrings.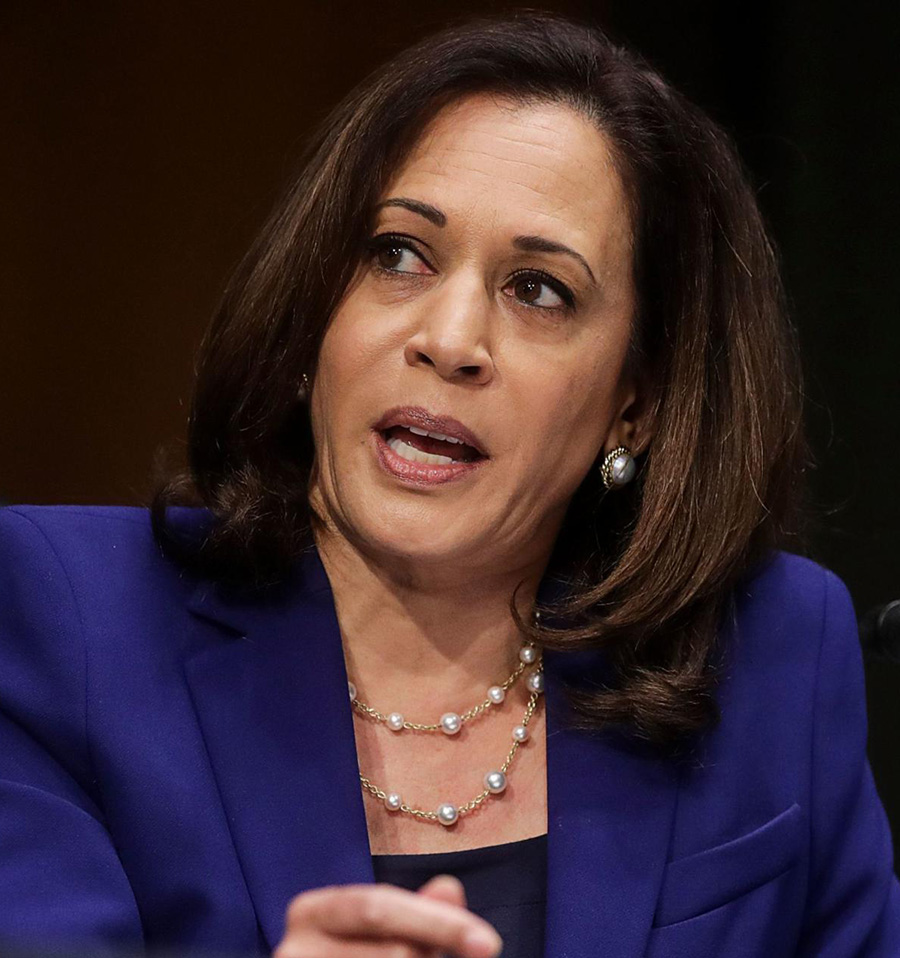 She likes this necklace silhouette. Her one notable non-pearl necklace is also a tin cup style: a station necklace with blue chalcedony and brushed gold beads that looks like a Marco Bicego style. (And check out that trendy stretchy gold bead bracelet.)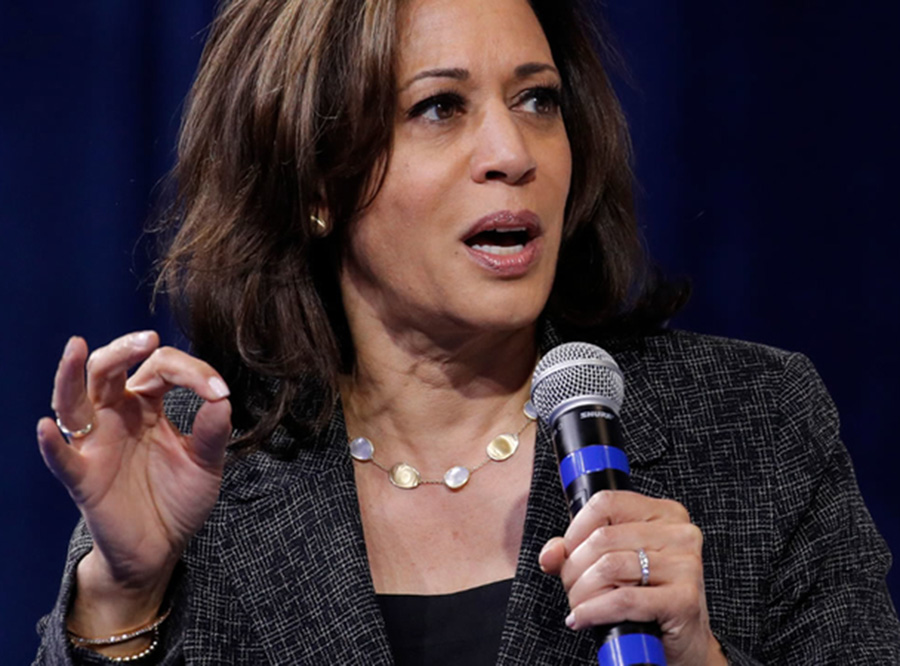 I'm guessing the pearl tin cup, with its fashionable heavy chain, is the style most likely to spark a trend. Which of Kamala's necklaces is your favorite?