Choked & Collared at New York Fashion Week
After two days of shows at New York Fashion Week, a new jewelry silhouette is already emerging. The strong, short, sculptural necklace has been featured in a lot of shows already. Sometimes I'd call it a choker.  Sometimes a collar. And maybe even a bib. But its usually rigid and always dramatic. Sometimes it's worn in multiples. The newest take is what I'm calling a keyhole necklace: a choker with a straight center drop. At Zimmerman, these were layered with other chokers, making them even more modern looking.
Although it's a bit early to call trend of the season with so many shows left to go, it's clear that there are a lot of new necklace ideas that we all may want to try out right away.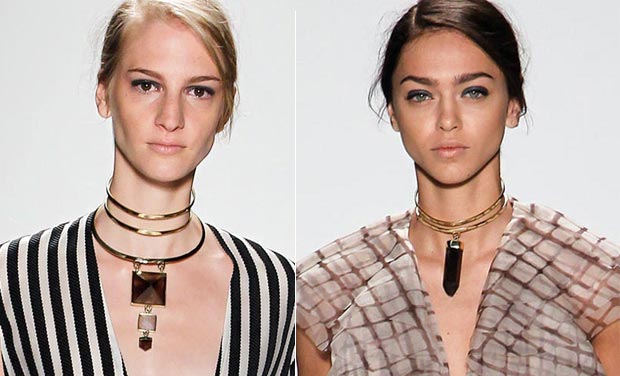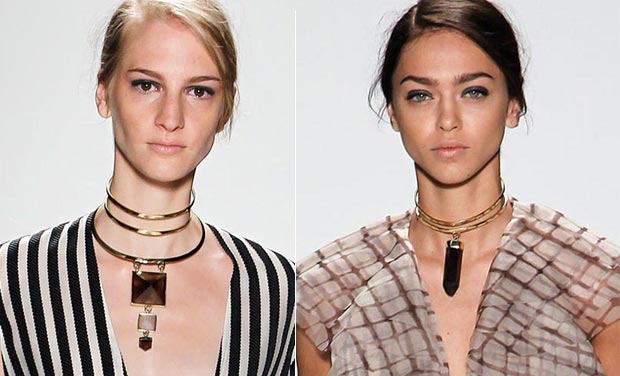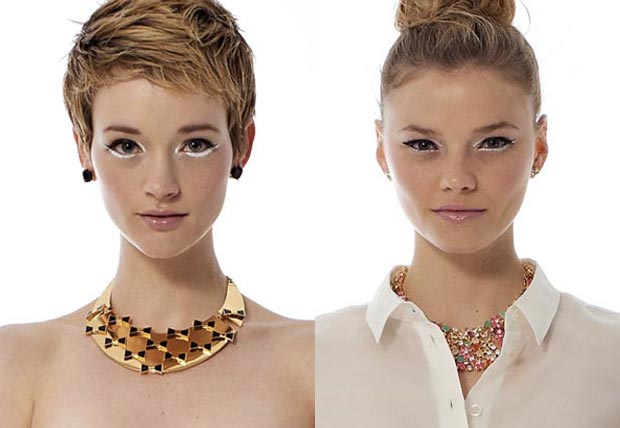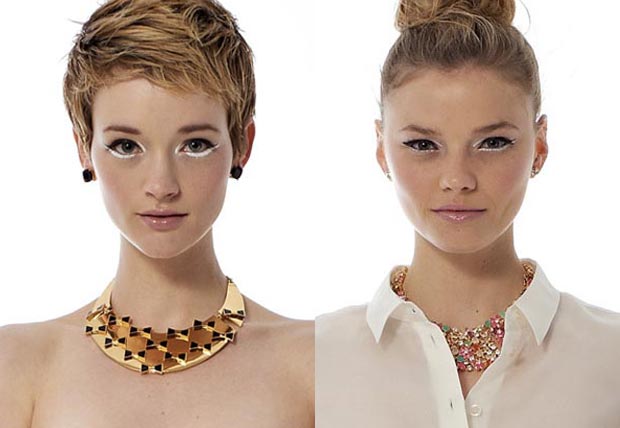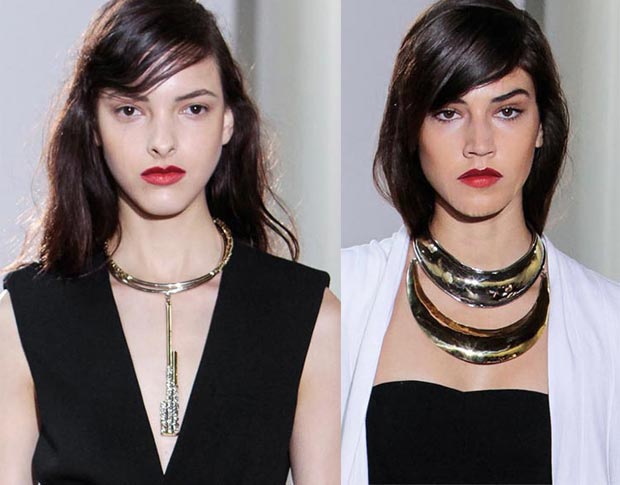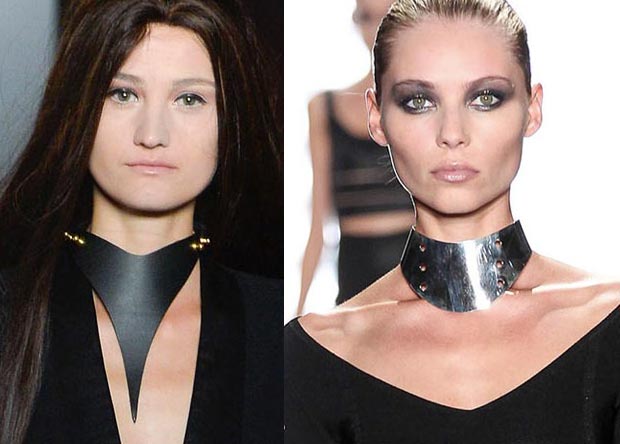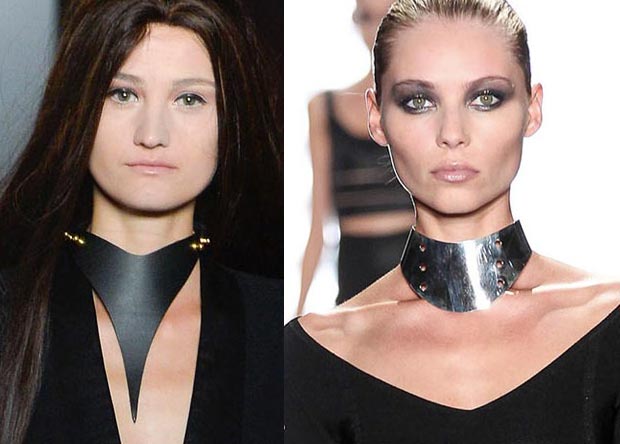 Want more jewelry fashion? See the Jewelry from New York fashion Week Day 1 and more shows and jewelry street style images on my pinterest board Jewelry at New York Fashion Week Spring 2014.