Flintstone-Inspired Jewelry at New York Fashion Week
New York Fashion Week has begun and there's already been some interesting jewelry on the runway. So far, chunky oversized links and beads, long pendants, bones, and faceted rock shapes have dominated. Wilma Flintstone would have found a lot to love.
Bone Necklaces at Creatures of the Wind
My favorite jewelry look so far is the bone necklaces from Creatures of the Wind. A femur short necklace and long wishbone necklace both have just enough punk to toughen up a season of pastels and florals.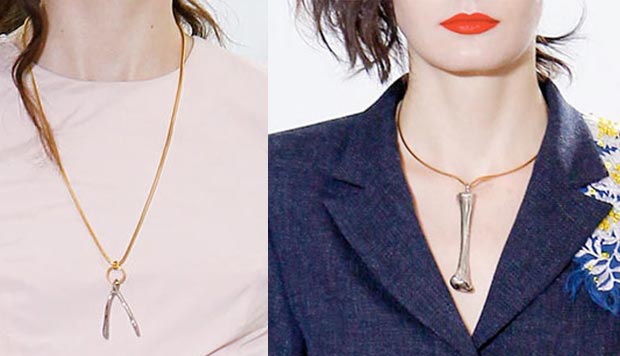 Rock Jewels by Yael Sonia at Marissa Webb
At Marissa Webb, the jewels are by Yael Sonia. Cool three dimensional faceted rock shapes adorn rings and hang from necklaces. I particularly like the way she layered two of each pendant, long and even longer.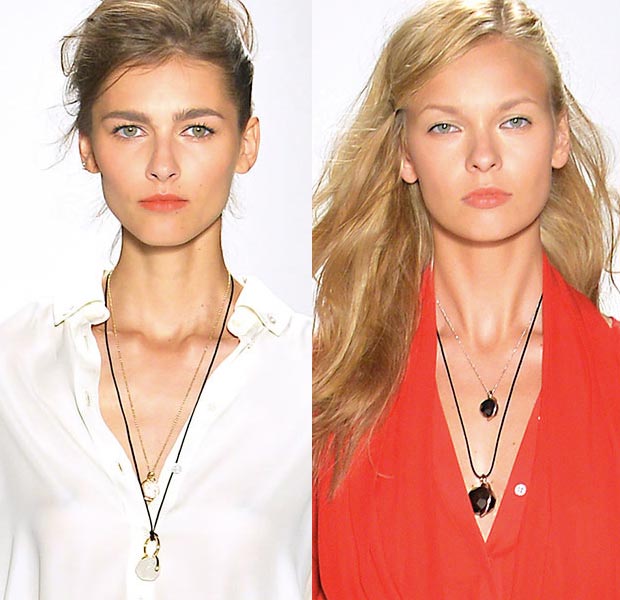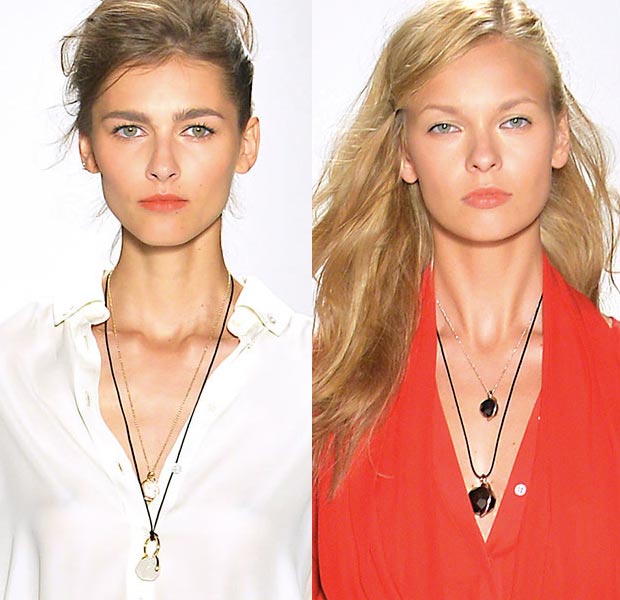 Rock Earrings at Tadashi Shoji
At Tadashi Shoji, all the looks were accompanied by dangling earrings with a rock-shaped crystal. They moved as the models walked catching your eyes.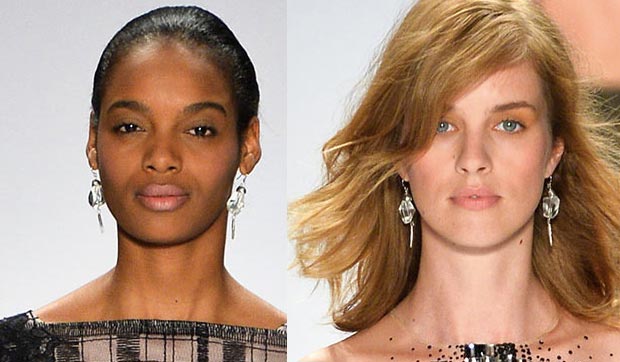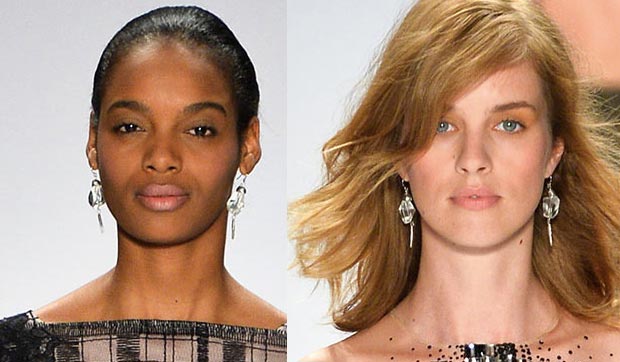 Chunky Chains and Beads at Josie Natori
Wilma would love the chinky chains and oversized beads at Josie Natori. One of the looks was a chunky choker that would fit perfectly in her wardrobe.