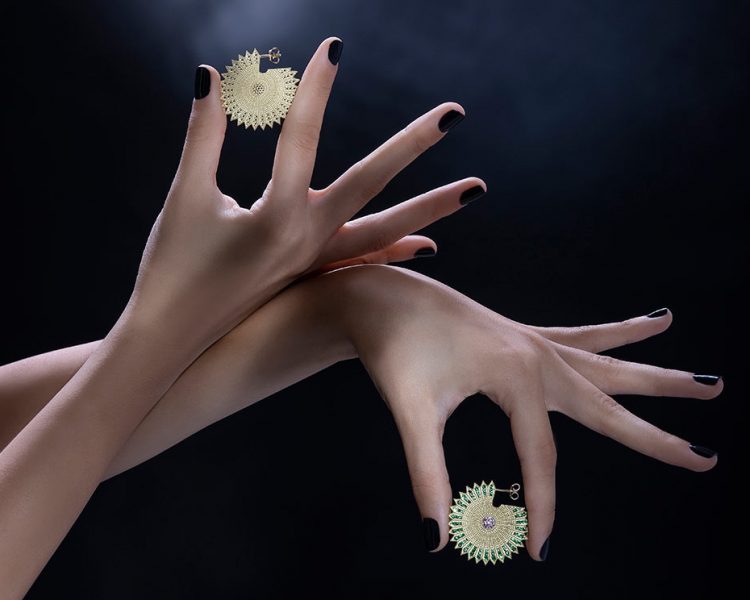 Trending: Filled Hoops
Hoops are the most important earring silhouette right now. But what looks especially fresh are hoops that play with the negative space in the center of the circle, filling it with gems, metal, designs or a combination of the two. It allows a classic to become something entirely new.
I've been noticing spectacular examples for about a year now and the trend shows no sign of slowing. here are a few of my favorite hoops with a stylish filling in the center.