Luxe be a Lady at Oscar de la Renta
There's very little jewelry on the runways of New York Fashion Week that you can imagine seeing on the red carpet or at a fashionable restaurant or at a benefit dinner. Fortunately, there's Oscar de la Renta, who dresses the ladies who lunch and knows how jewelry takes his pretty clothes to the next level of glamor.
For Spring 2014, Oscar showed a jewelry box full of wearable pretty jewelry.  Dramatic earrings with cascades of flowers framed in gold. Collars with pave branches sprouting marquise shaped gem leaves in shades of green or shades of orange. Ropes of pearls to accent an aqua gown embroidered with even more pearls. Sunburst earrings in orange, green, gold, or black. It was the perfect complement to a runway full of pretty, wearable clothes.  Imagine that.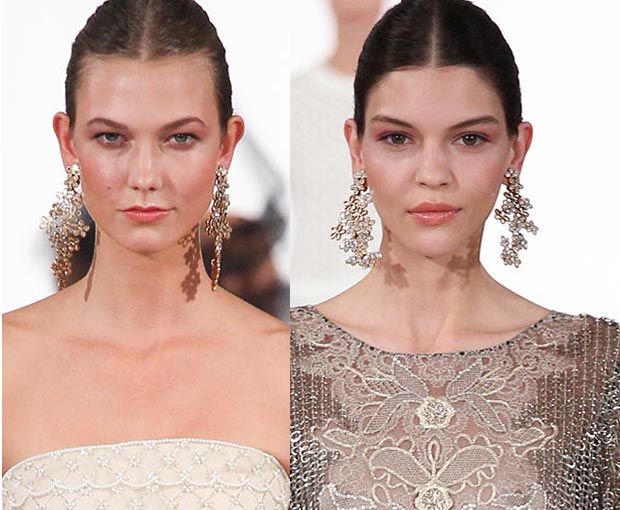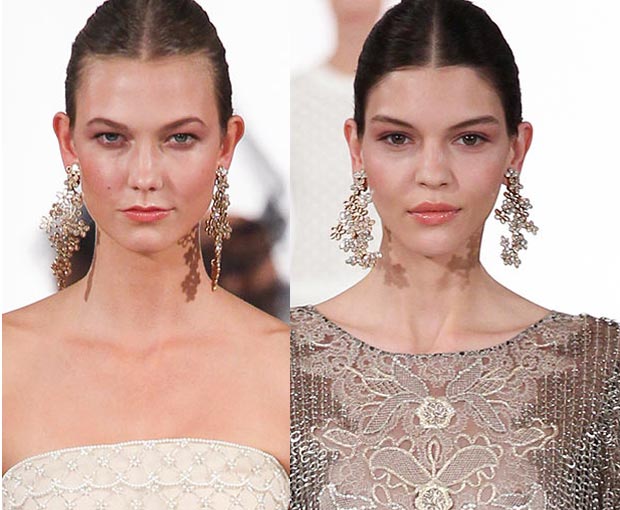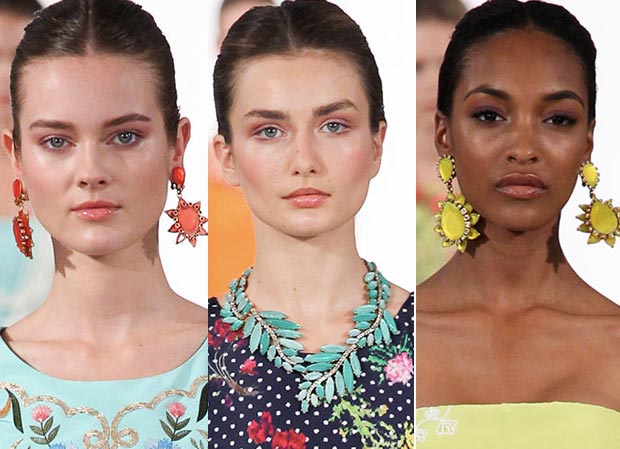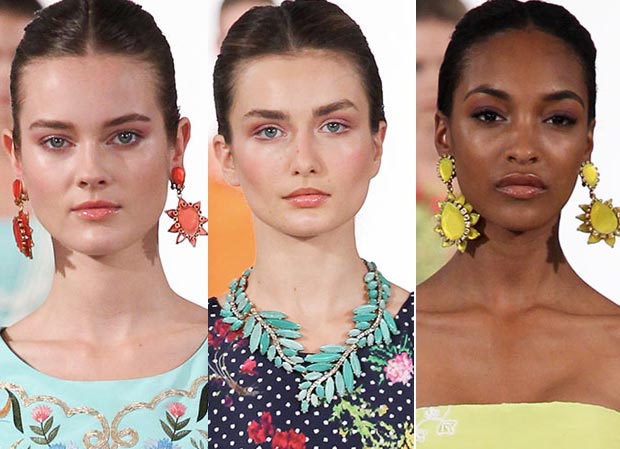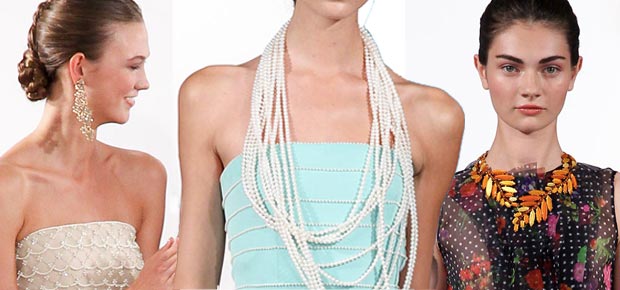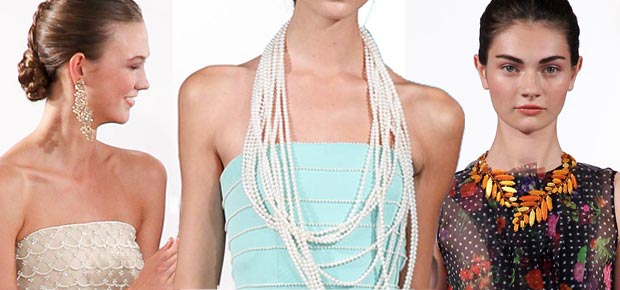 More jewelry from New York Fashion Week: