Rocking Out at New York Fashion Week
He didn't show any jewelry but Phillip Lim's Spring 2014 runway show at New York Fashion Week was all about the materials that make it: gems and metals. He covered the floors of the venue in rock salt. His fabrics were covered in patterns from agates, geodes, and metallic lusters. It was a tribute to the earth and the beauty of rocks and minerals and a reminder of why we love gems.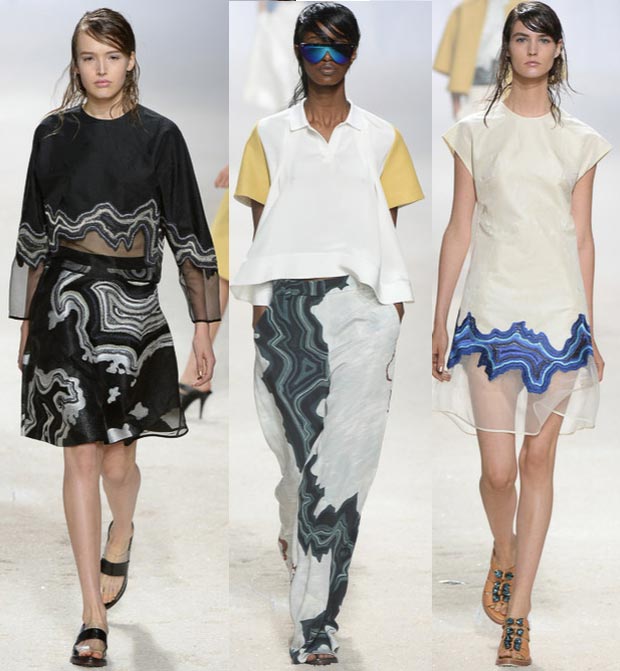 Carolina Herrera also rocked out with unusual keyhole necklaces set with agates and geodes. Fringe and dangling stones on the necklaces stretch almost to the waist. The keyhole necklace is definitely shaping up to be the silhouette of the season.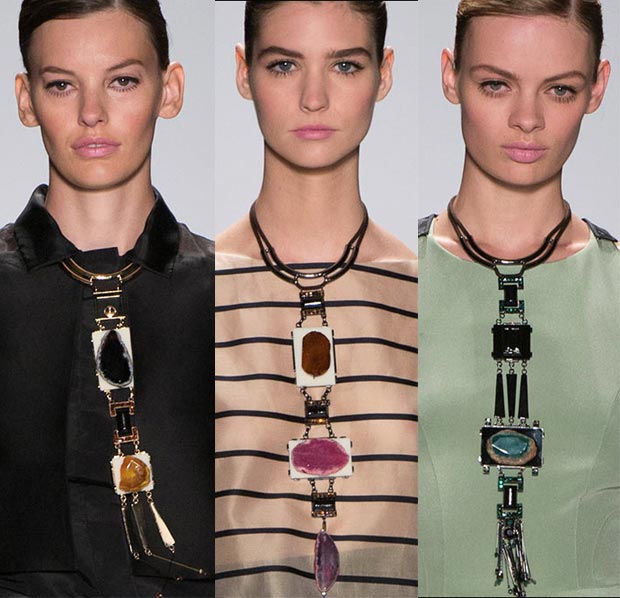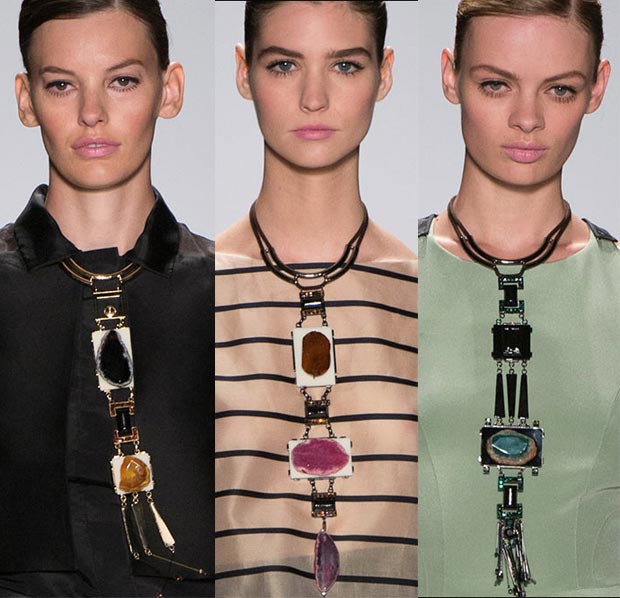 More jewelry from New York Fashion Week: