Lots of Locks at Rodarte
The key to Rodarte's accessories for Spring 2014 can be found on the hardware aisle.  Virtually every look on the Rodarte runway this season was accessorized with padlocks.  Locks dangled from hoop earrings, locks hung from cain and belt buckles.  And locks were the centerpiece of cool chain hand jewels.  It was a gritty hommage to Tiffany's refined lock and keys, and also a tribute to the love locks that couples are placing on bridges around the world.
I'll wager that more than one woman out there has already made a few of these pieces. If you are thinking about a DIY version, some exquisite hand engraving would add a personal touch to take this look to the next level.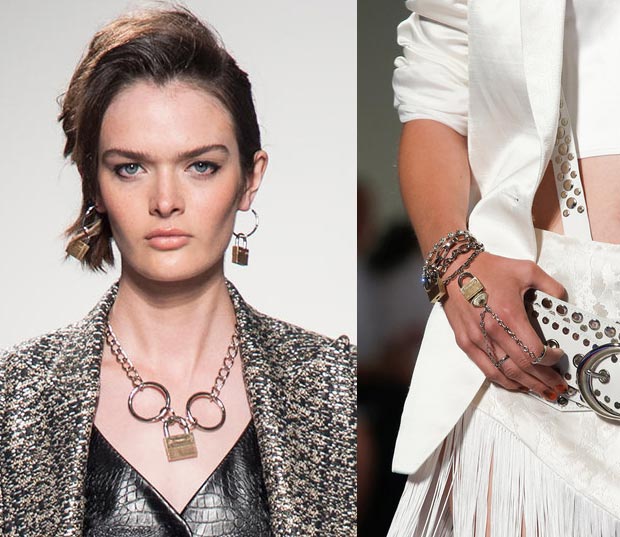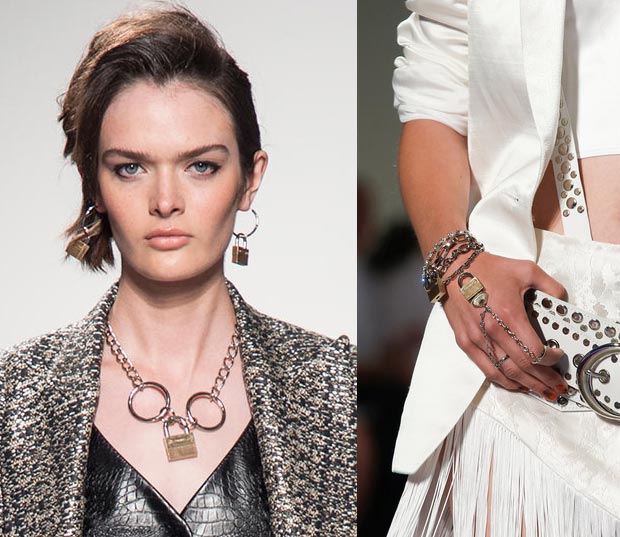 More jewelry from New York Fashion Week: