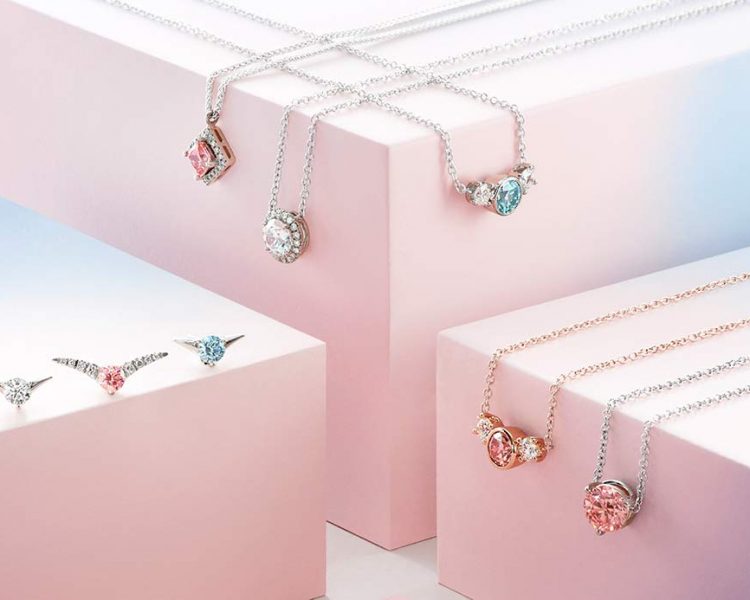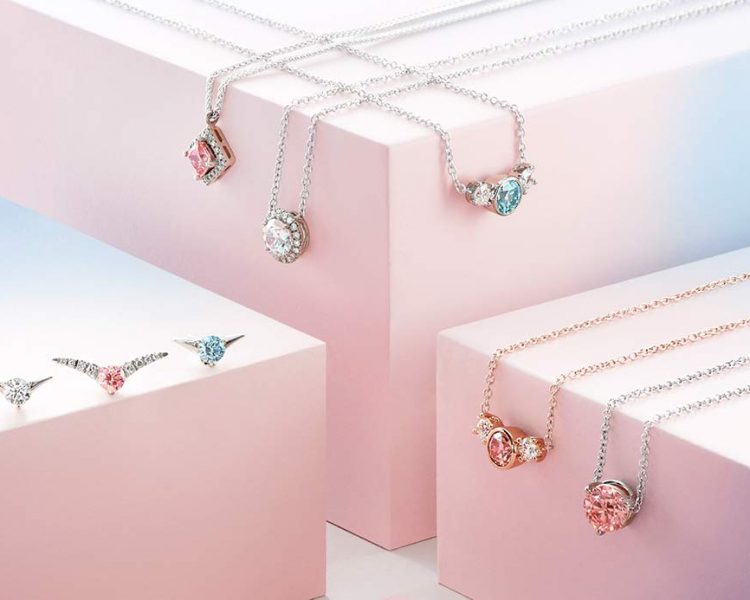 De Beers Launches Lab-Grown Diamond Brand
The jewelry industry's biggest annual gathering starts this week in Las Vegas and it suddenly seems clear that all everyone will be talking about is lab-grown diamonds. Why? First the JCK show announced a new lab-grown diamonds section of the show. I've been receiving press releases from all the brands exhibiting there and will bring you a report on the state of the lab-grown market after the show.
But the biggest bombshell dropped this morning: De Beers is launching a new direct-to-consumer lab-grown diamond brand called Lightbox Jewelry in the United States in September, offering "high-quality, fashion jewelry designs at lower prices than existing lab-grown diamond offerings."
How low? De Beers says that one-carat diamonds will be $800. And they will be offering the lab-grown gems in pink and blue in addition to colorless. The jewelry will be sold through the company's website. Retail partners will be added "in due course" according to the press release.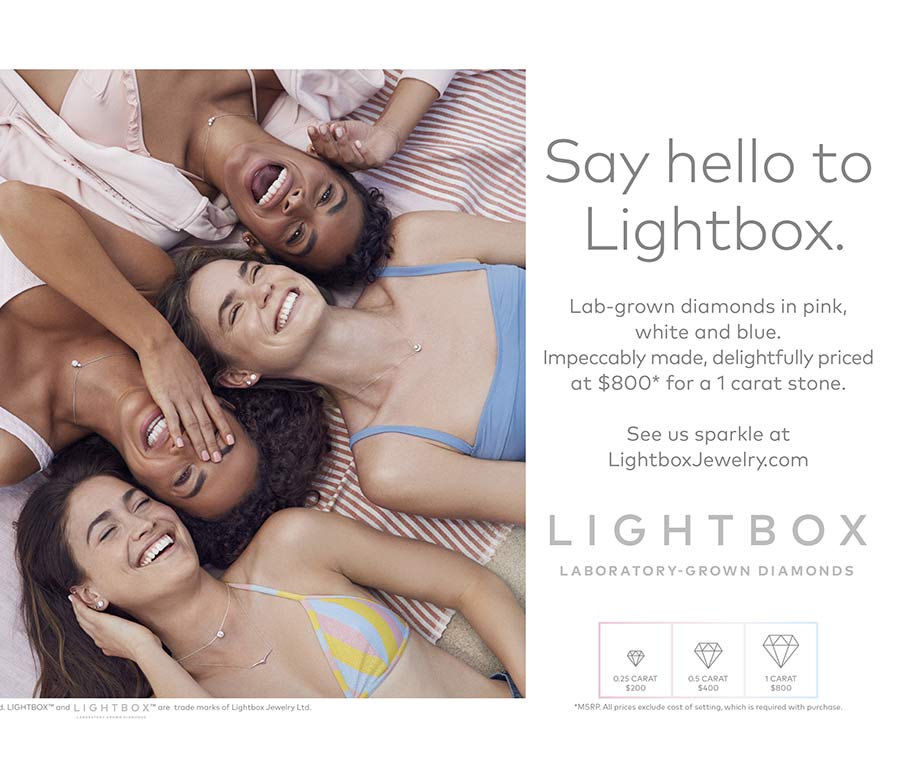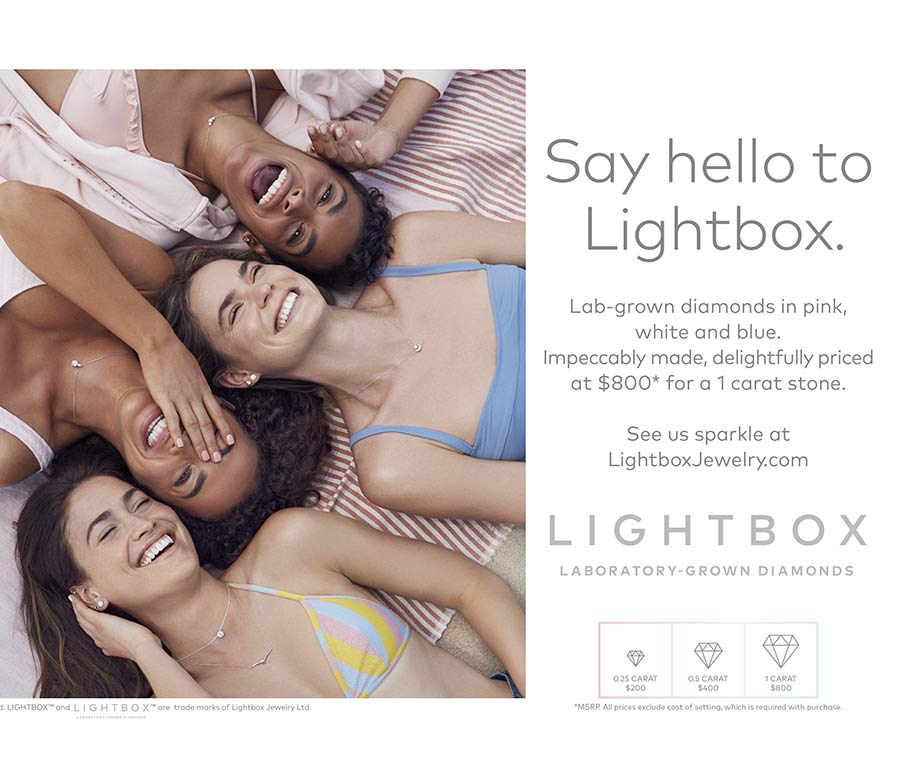 De Beers has been growing synthetic diamonds for more than 50 years at its Element Six facility in the UK. I visited once to see the company's synthetic diamond detection equipment, which was also developed at the facility. Up to now, the company's production has been focused on the industrial diamond market but it was always clear that the company could be a force in the jewelry market when De Beers decided the time was right. The biggest news here is that De Beers thinks the time for synthetics is now.
A recent Harris Poll sponsored by the Diamond Producers Association says that 68% of consumers say lab-grown diamonds are not "real," compared to 16% who say they are "real." However recent surveys by MVI Marketing indicate that young consumers still would consider purchasing a lab grown gem based on price, even for an engagement ring.
Instead of focusing on the bridal market, which has been the target of most lab-grown brands to date, De Beers marketing for the Lightbox brand will focus on female self-purchasers, promoting fun, fashion and color. The styles shown so far are pretty basic: solitaire necklaces and studs. It might be more accurate to think of them as basics with a twist.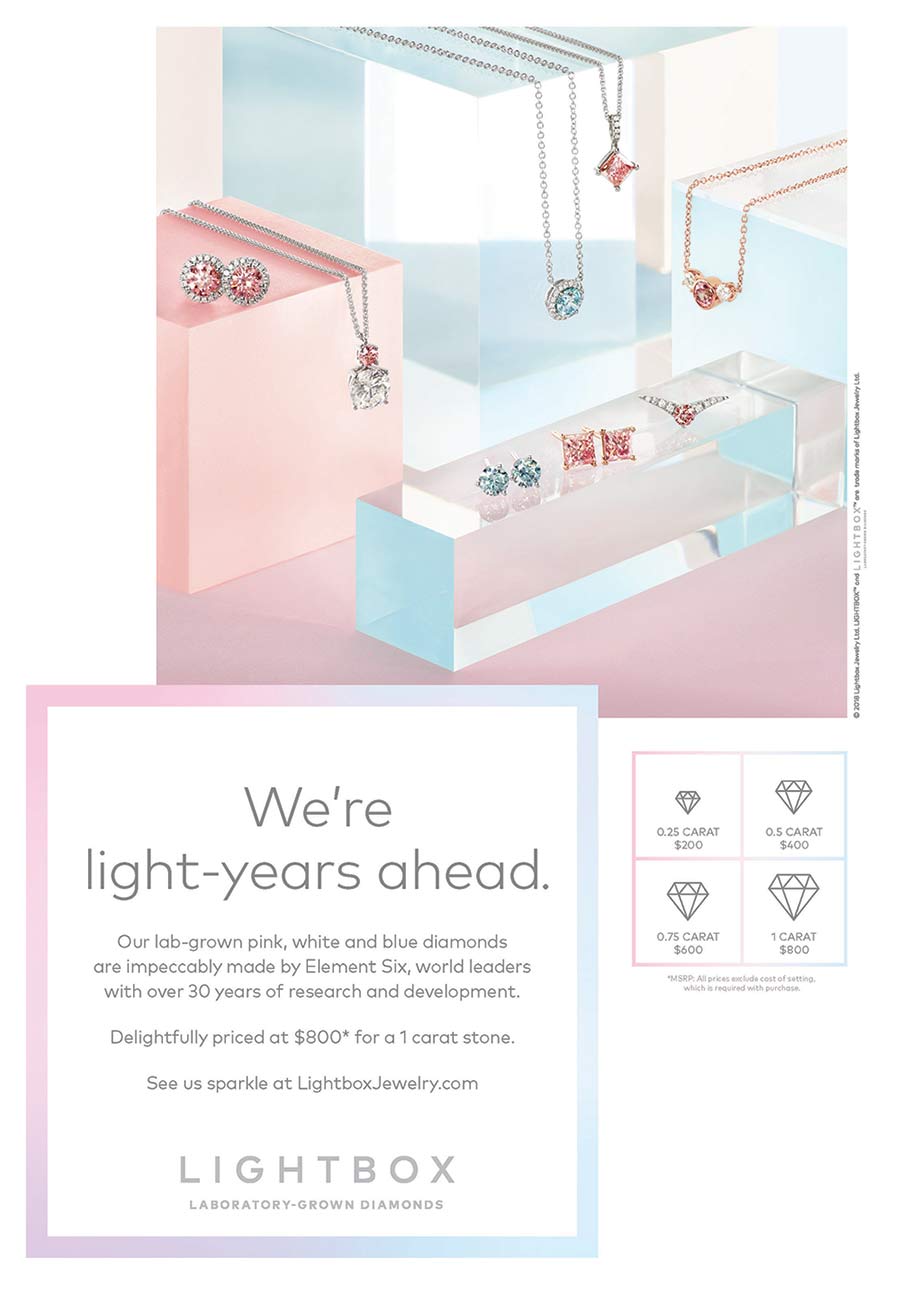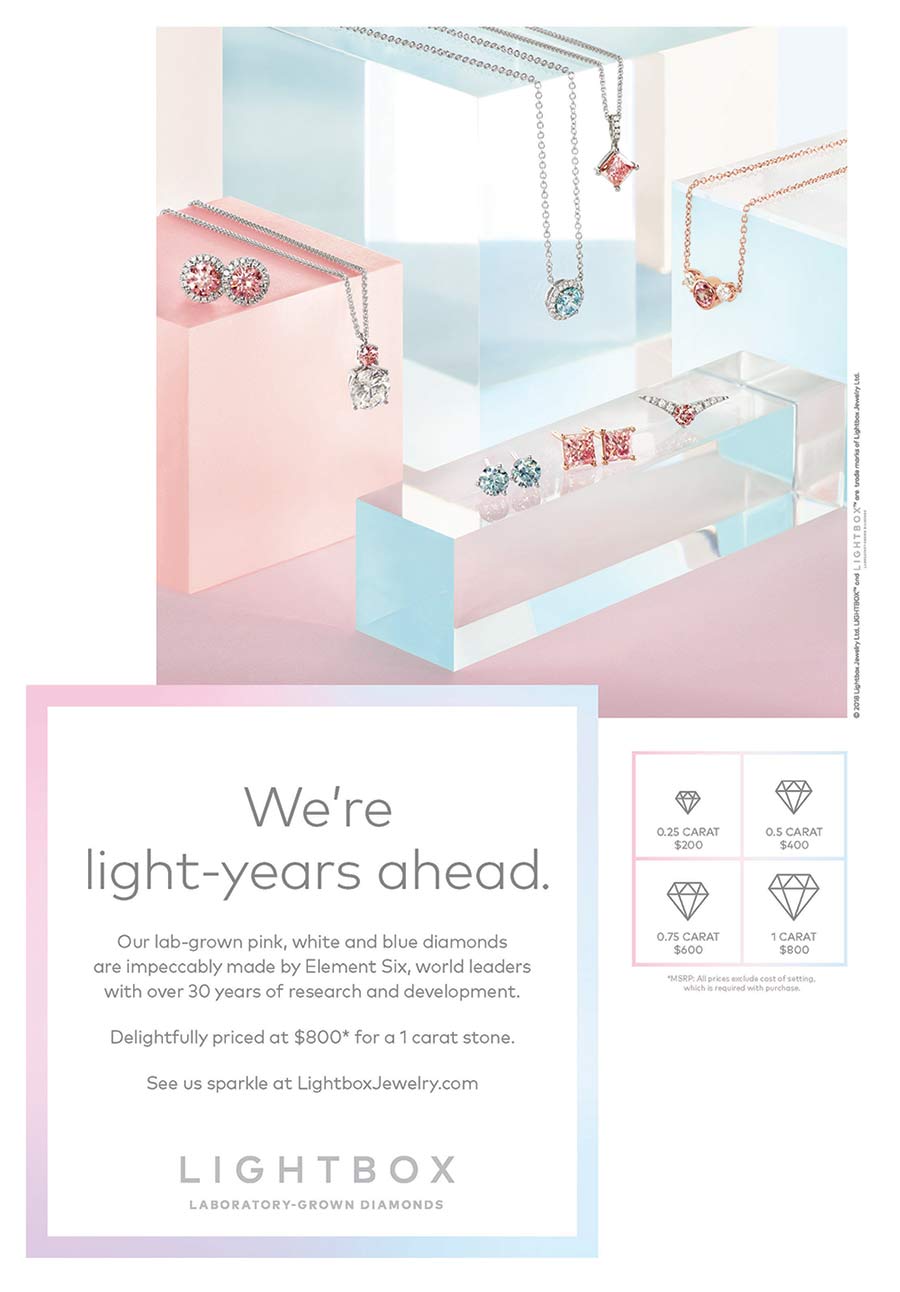 "Lightbox will transform the lab-grown diamond sector by offering consumers a lab-grown product they have told us they want but aren't getting: affordable fashion jewelry that may not be forever, but is perfect for right now," said Bruce Cleaver, CEO, De Beers Group. "Our extensive research tells us this is how consumers regard lab-grown diamonds – as a fun, pretty product that shouldn't cost that much – so we see an opportunity here that's been missed by lab-grown diamond producers."
To produce the diamonds for Lightbox, Element Six is opening a new $94 million production facility near Portland, Oregon. The new factory will be able to produce 500,000 rough carats of lab-grown diamonds a year.  Of course, De Beers mines about 34 million carats of natural diamonds a year, so that's a small percentage of the market.
But let's say that the yield from rough to cut is 50%. How many jewelry brands have retail sales of $200 million in diamonds, not including settings?  This is a very big deal.