Best Jewelry of the 2014 Golden Globes
The best of this year's Golden Globe jewelry is beautiful yet really wearable.  I've already posted my picks for the top Globe jewelry trends: Art Deco jewelry, yellow gold, classic diamonds, bold pinky rings. But there is a lot more to appreciate: ear cuffs, for example. And lots of lovely cocktail rings, which unfortunately are hard to really see in photos or on camera unless they are finger-marched into the mani-cam. A lot of the red carpet jewelry from the Globes is made to be owned and worn daily by successful women like these, not just borrowed for one night. That's a good thing, right?
For my Best of the Globes list, I want to highlight the jewelry that best complements both the woman and her overall look.  Extra points for layering and interesting combinations since one impressive jewel is notable mainly for itself and not for the look as a whole. As a result, some of the most popular jewels just didn't make my list.  Here are my picks.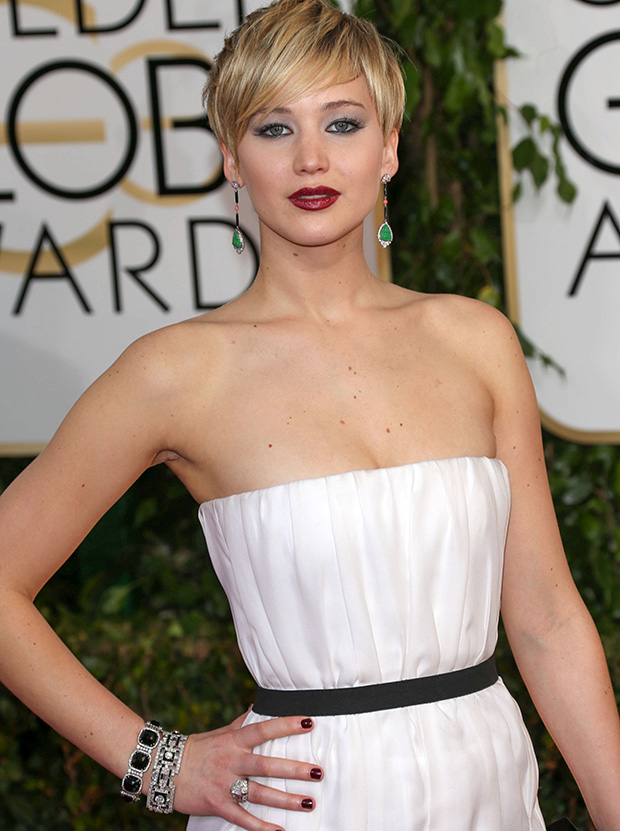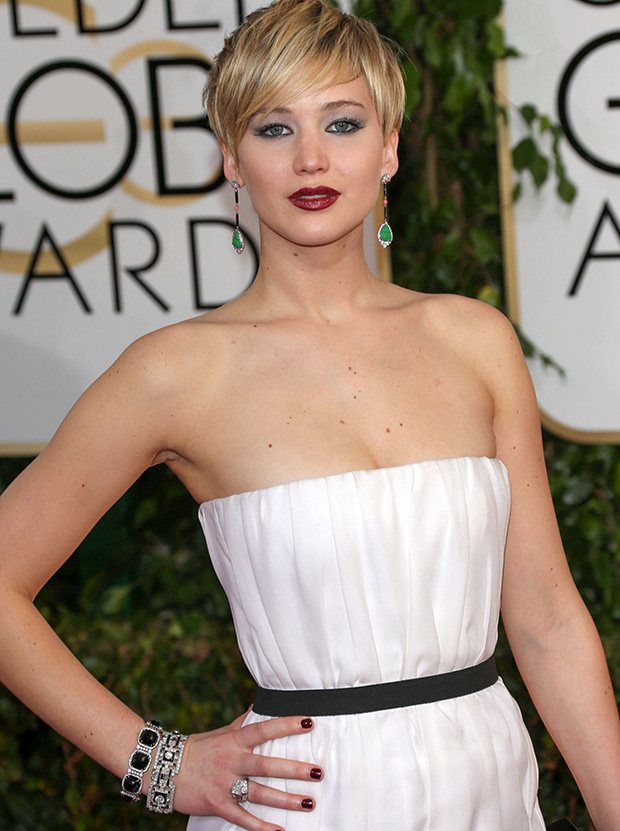 Jennifer Lawrence, Jewelry by Neil Lane
This is the real thing: classic real Art Deco jewelry that still looks fresh today. The earrings in jade, coral, and black onyx and spinel were perfection with Jennifer's new bob, just as they were for the flappers NINETY years ago.  They move beautifully, too: a essential for a women with an uninhibited kinetic energy.
But really puts this look over the top for me is the bracelet stack combination. And the major emerald ring doesn't hurt.  Although I admit I was one of many who saw the dress and thought comforter + duct tape, the black & white & green color combo is unexpected and complements her dress well.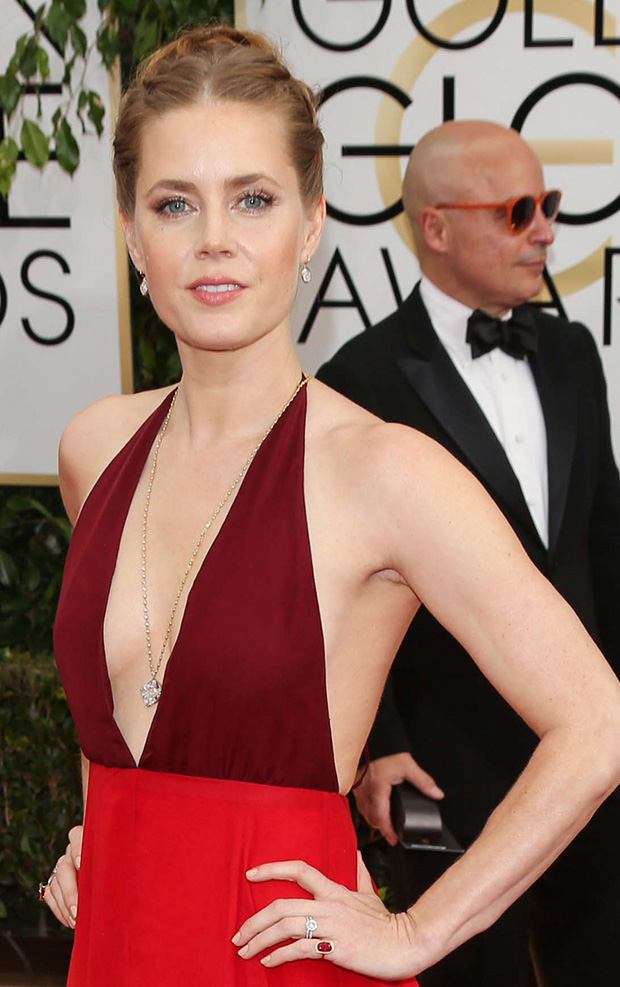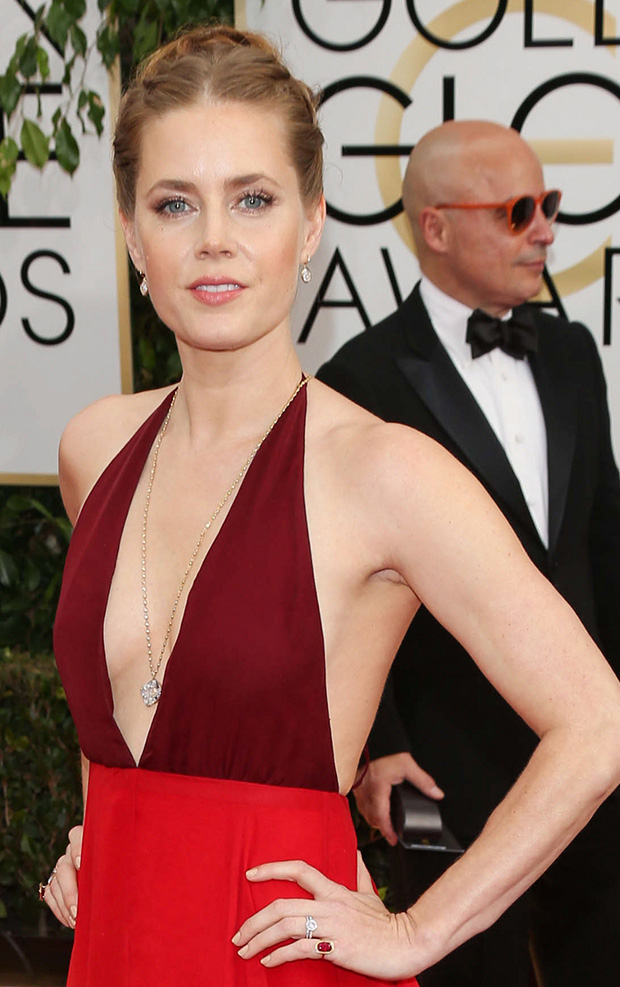 Amy Adams, Jewelry by Lorraine Schwartz
A seventies jewelry inspiration is usually not a very good idea. But Amy Adams has it right here: the long pendant gives a sexy seventies vide without actually reproducing a seventies style.  And it fits the neckline of the dress well. And it's a THIRTY CARAT Asscher-cut diamond, bezel-set and hanging at an angle: how could you not love that? The earrings are a match, which also works in the seventies context.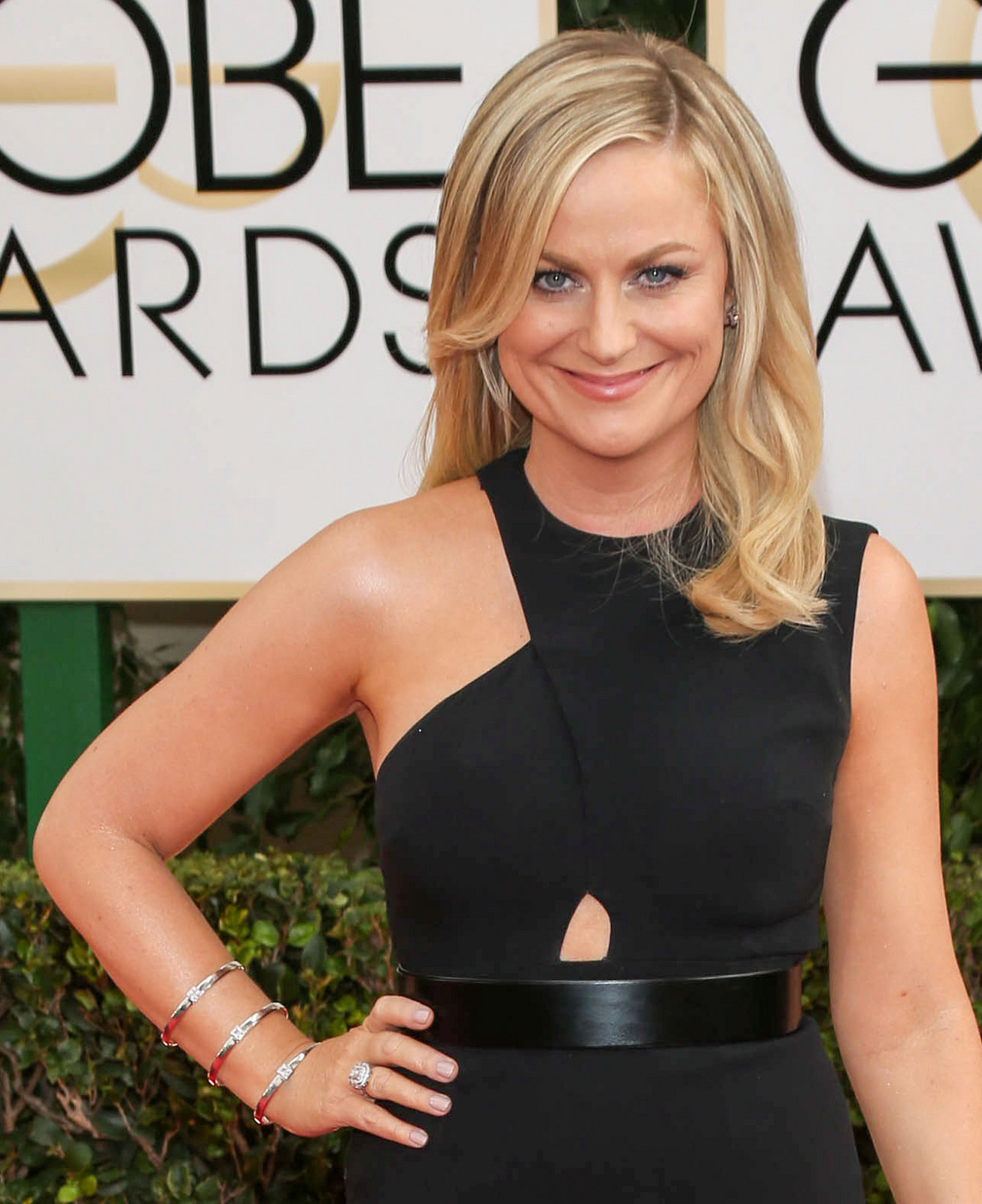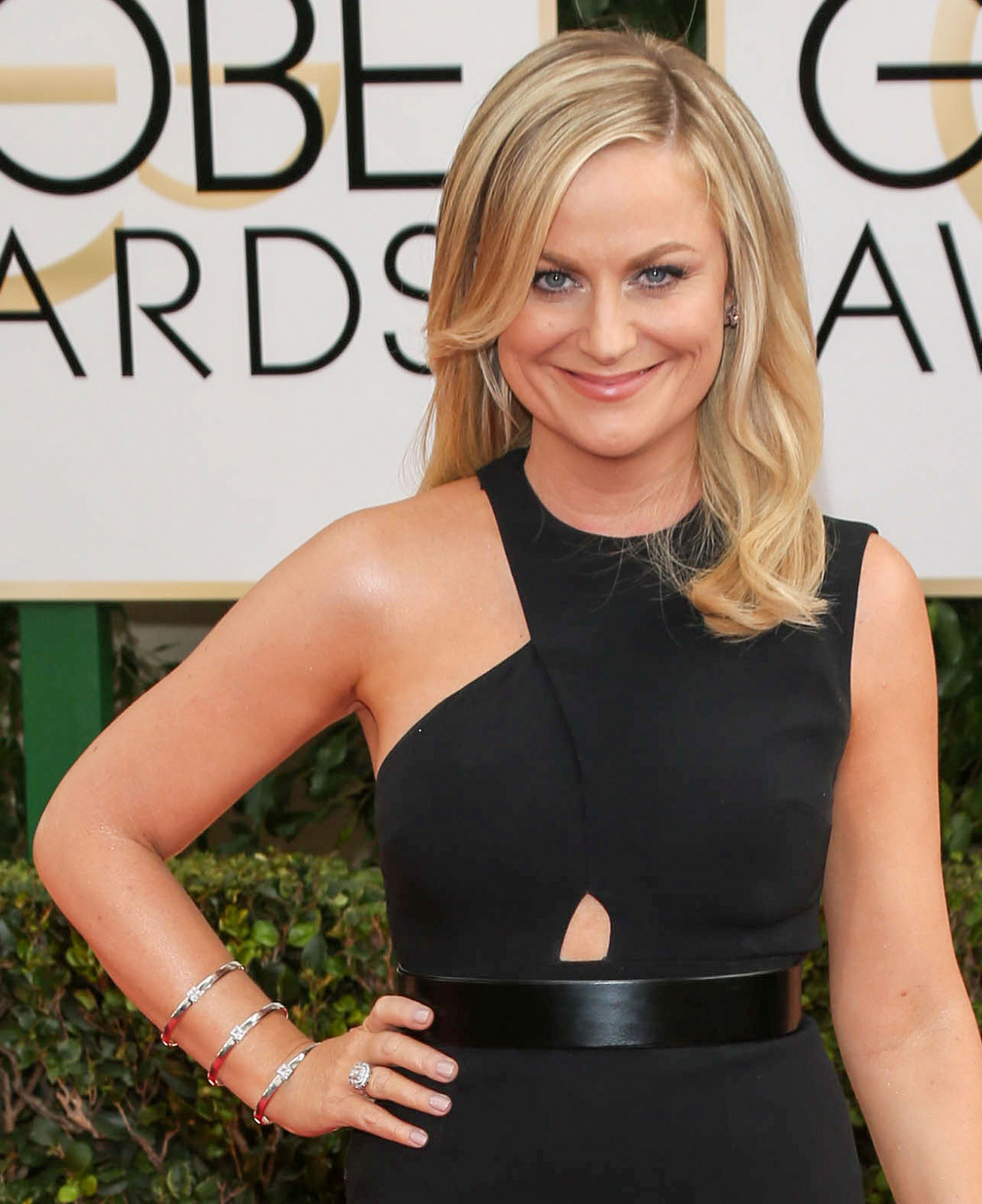 Amy Poehler, Jewelry by Jacob & Co
Amy wins with all of her Golden Globe jewelry looks.  The cuffs shown here, Karla Welch for Jacob & Co, are great, bold but light, very modern in yellow gold. Her double-wrist gold link bracelets from the opening segment are also fab. And then the final diamond chandeliers with her hair up make her look every inch the glamorous winner. Plus the jewelry always flatters and never looks borrowed. She's never looked better.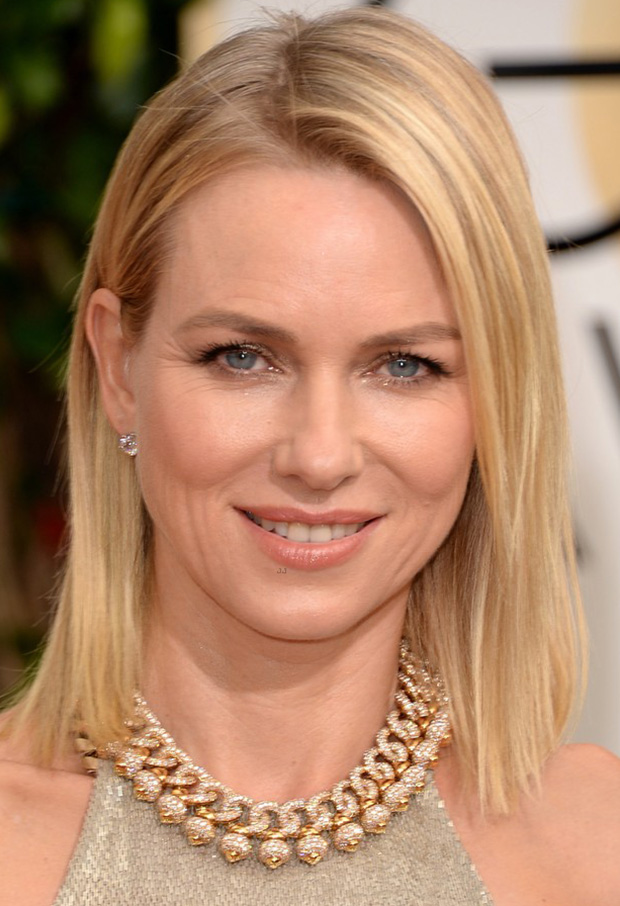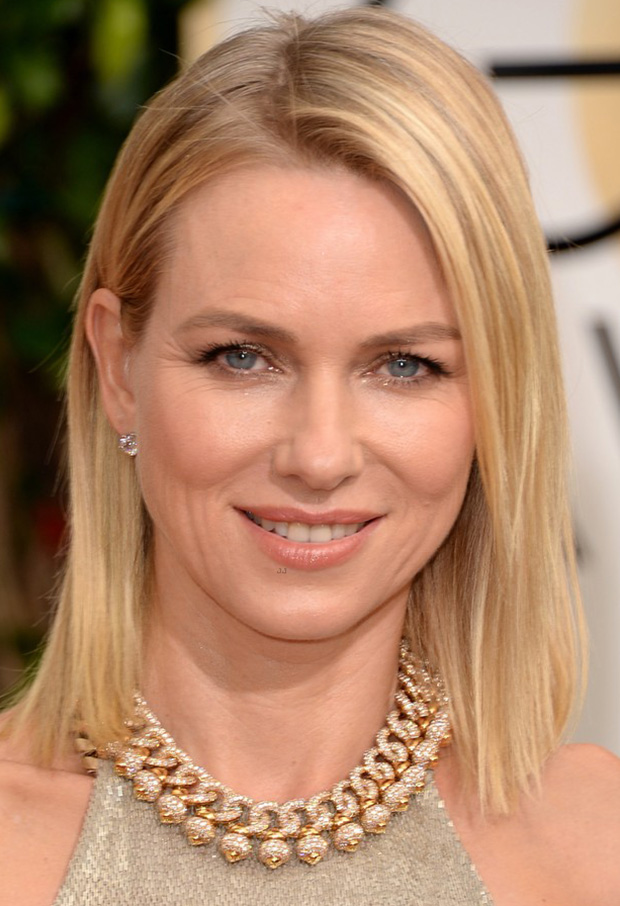 Naomi Watts, Jewelry by Bulgari
Naomi Watts wore Bulgari jewelry, always a good idea. The bracelet, classic Serpenti, is on every jewelry collector's wish list. But it's the necklace that makes this look stand out. It fits this Tom Ford dress so perfectly many commenters thought it was attached. While that isn't always what you are going for, with this slinky molten dress, it's masterfully momochrome.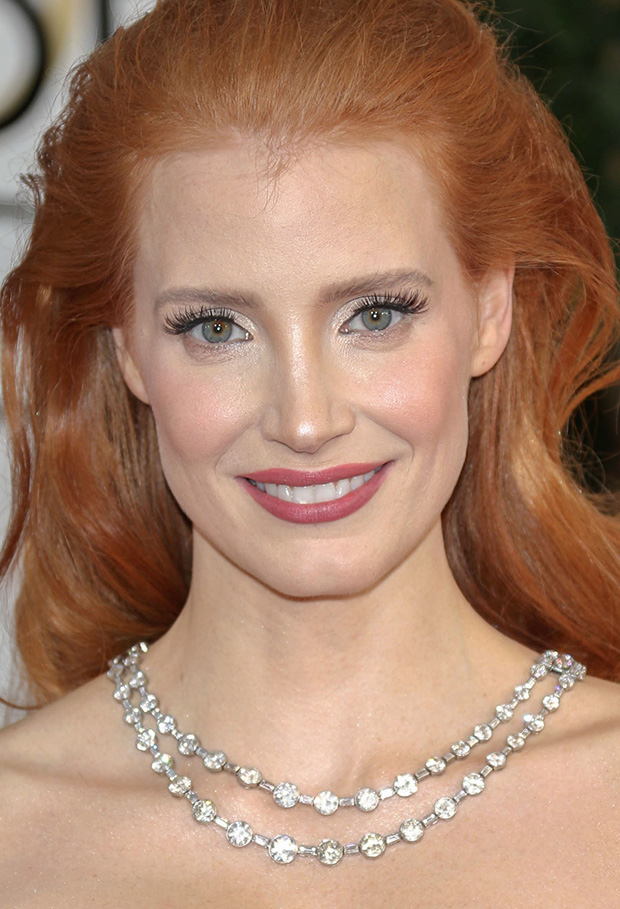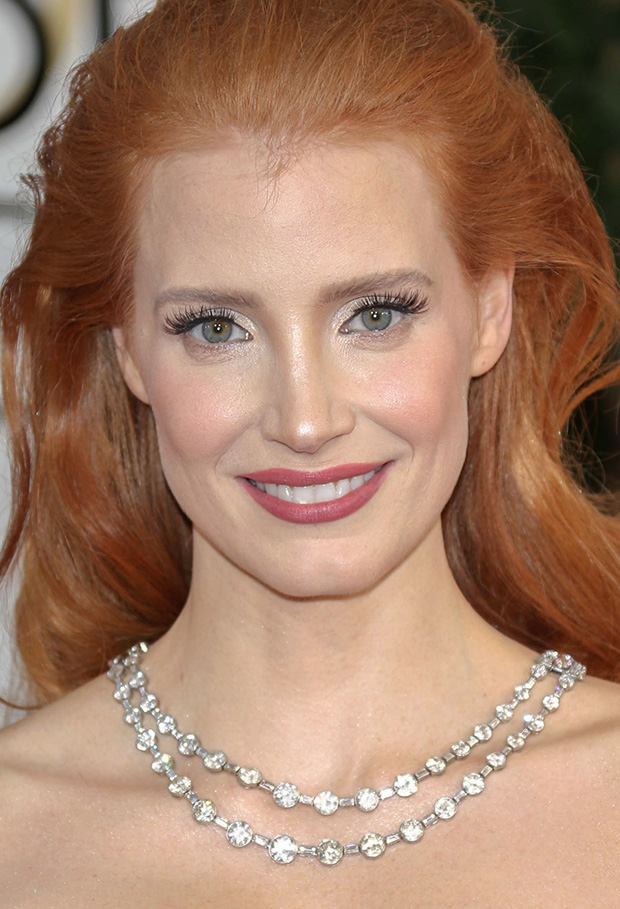 Jessica Chastain, Jewelry by Bulgari
Am I breaking my own rules? Yes I am, but the 1930s Bulgari diamond and platinum necklace that Jessica Chastain is wearing is so spectacular resistance is futile. This piece is amazing and it has to be on the list.
Nice but Not Quite Best

Cate Blanchett, Jewelry by Chopard
Cate looks regal as usual and the Chopard diamond wreath earrings are undeniably breathtaking.  But maybe they are a teensy bit too much with the black lace collar?  I know most of you disagree.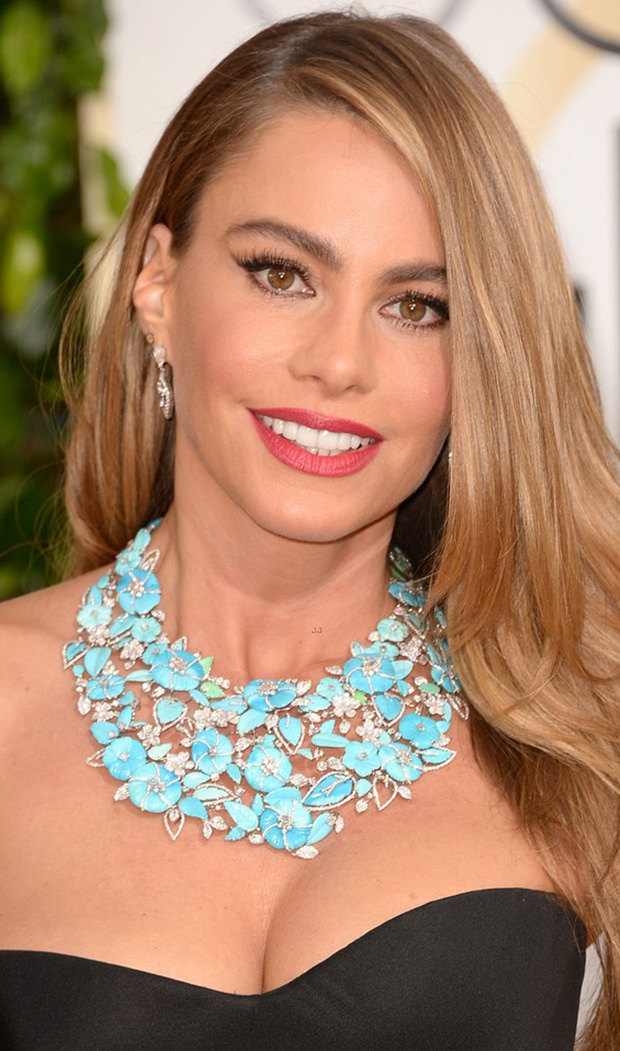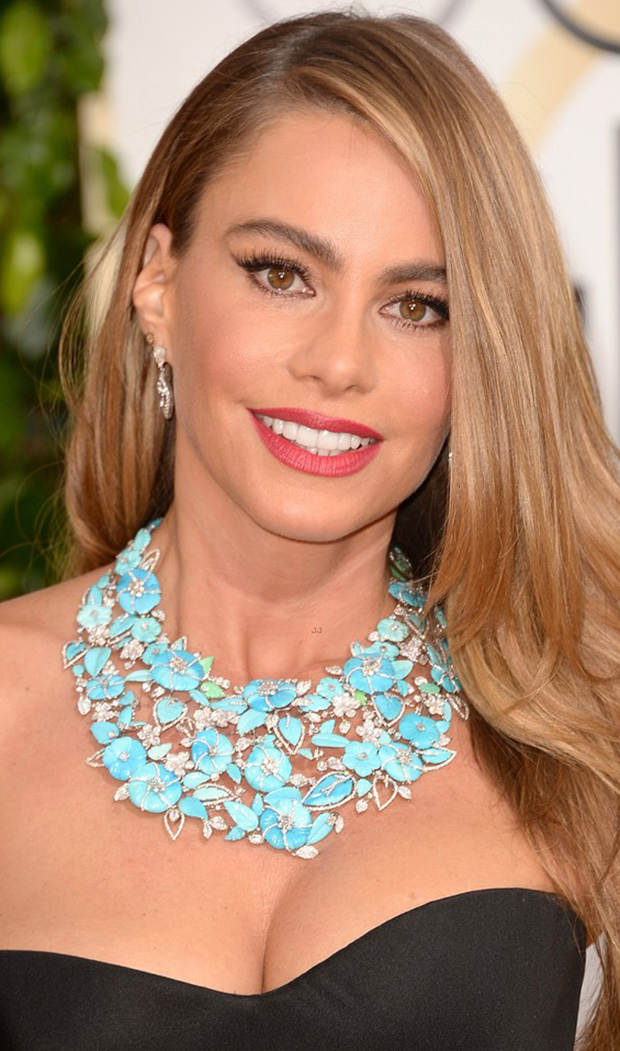 Sofia Vergara
I can't believe it's the Golden Globes and Sofia isn't my favorite jewelry look.  But this necklace for me is just too much with the earrings.  She can do better and does on a regular basis.
Worst Golden Globe Jewelry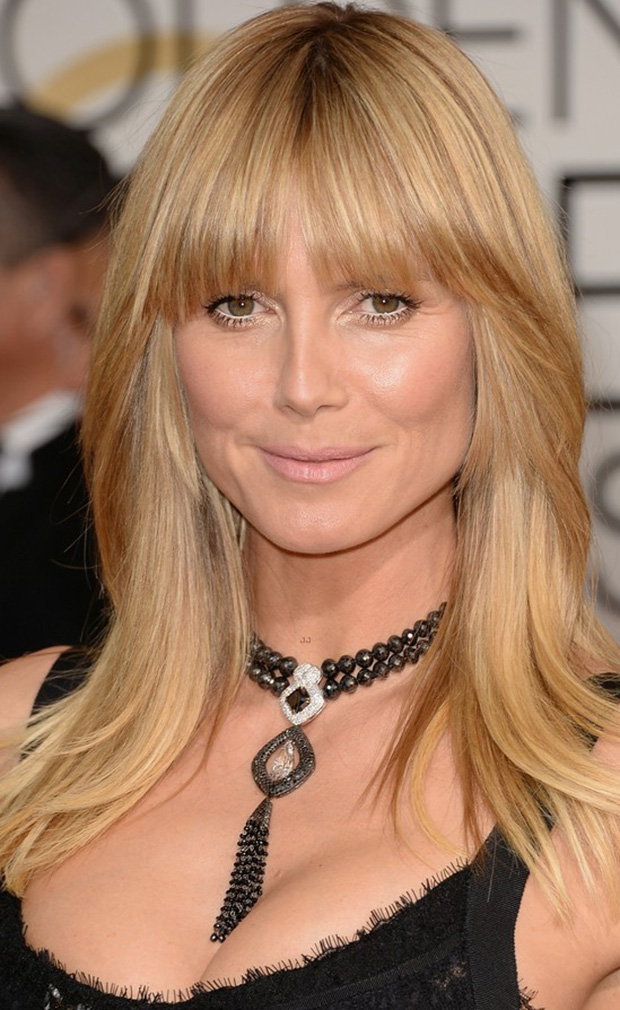 Heidi Klum, Jewelry by Lorraine Schwartz
Here is the bad literal side of the seventies jewelry trend. This necklace is heavy, unflattering and cheap looking. With all the gorgeous Lorraine Schwartz jewels available, this choice is bewilderingly bad.
Celebrity photos by PR Photos.