Year of the Opal at the 2014 Spectrum Awards
Every year the American Gem Trade Association Spectrum awards celebrate gemstones and colorful fine jewelry design. The top trend in this year's competition was the most colorful gem: opal.
The best of show winning design was emerald: the spectacular 22-carat cabochon emerald Tropical Storm Ring with swirls of pave diamonds by perennial favorite James Currens. And Best Evening Wear went to a spectacular cabochon Paraiba tourmaline ring by Leon Mege.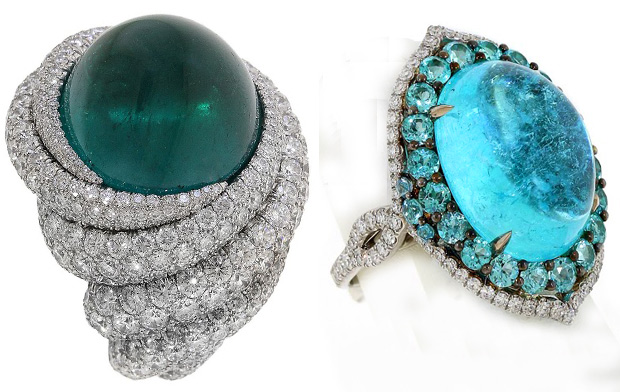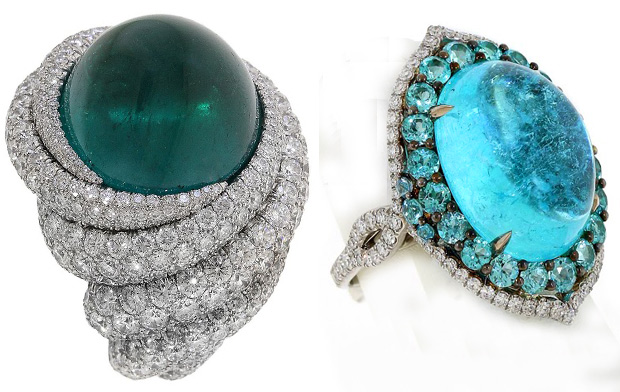 But Best Use of Color, Best Fashion Forward, and Best Day/Business Wear all went to opal designs.
The most spectacular was "Robot Heart" a massive boulder opal necklace with a blinking LED light designed by Katey Brunini of K. Brunini Designs. Insane, hefty, but utterly unforgettable. This piece also won the coveted "Editor's Choice Award."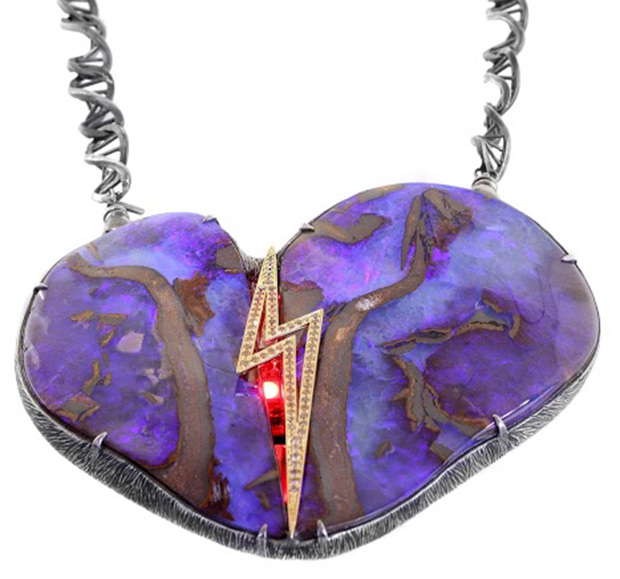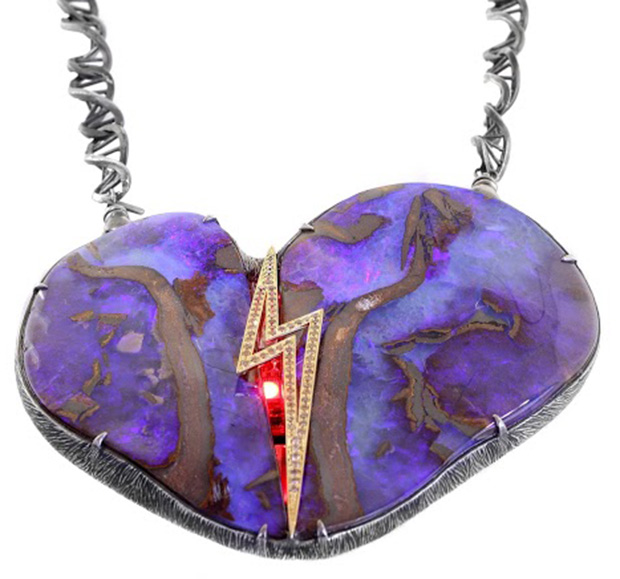 A large opal seahorse ring by Lydia Courteille, entered by Meridian Jewelers, took second in the fashion forward category, an award basically invented to honor this piece.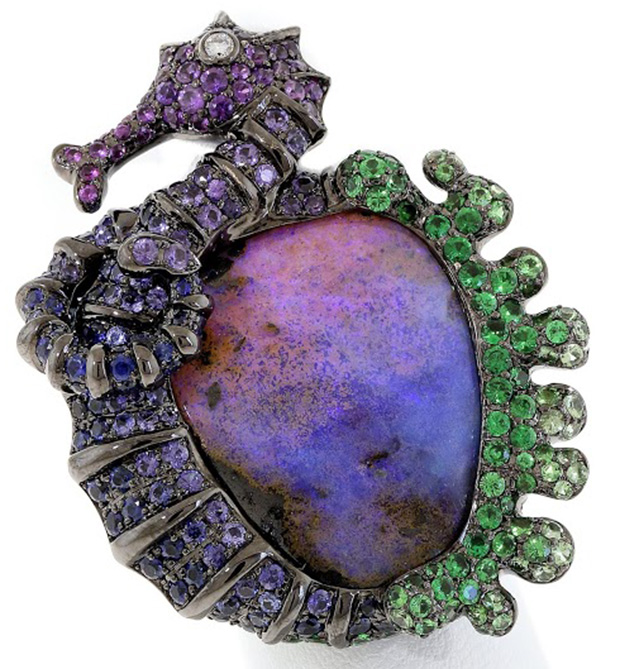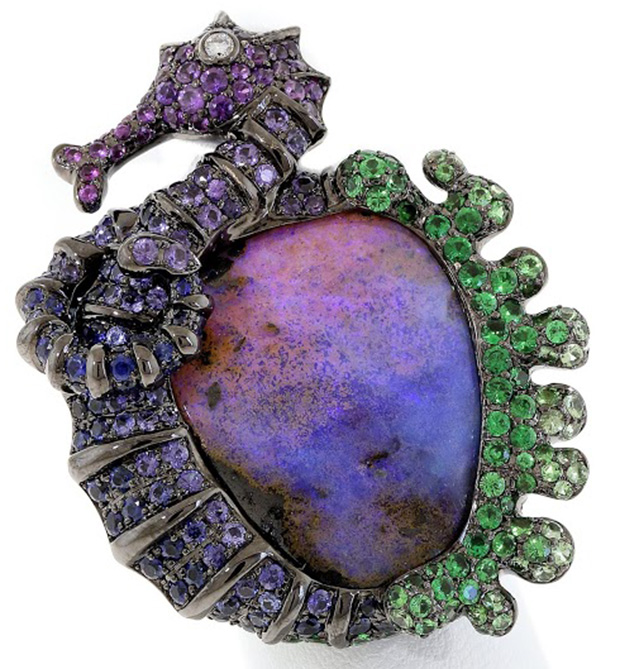 Best use of color went to earrings by Erica Courtney that are a lovely lesson on opal's variety, with fire opal, black opal, and boulder opal combined.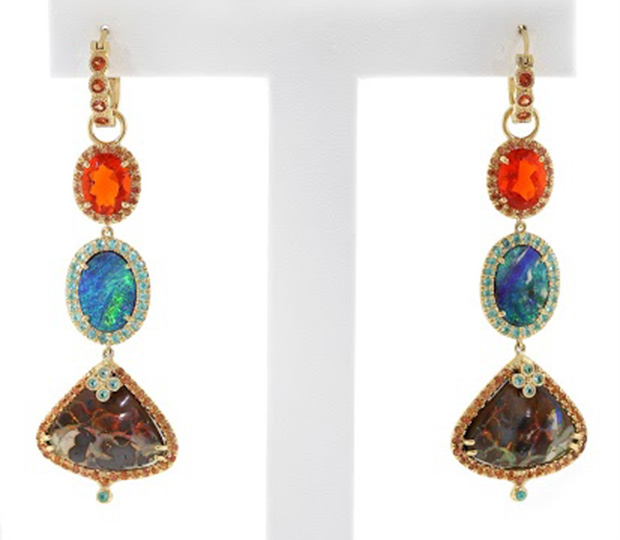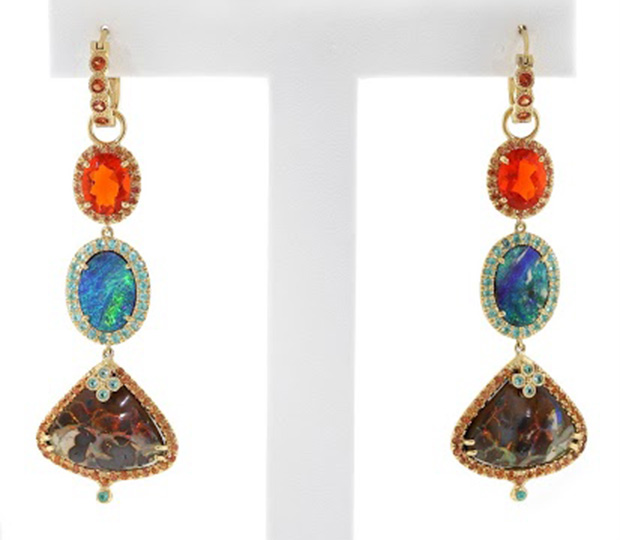 Best Day/Business Wear went to the Blue Waters necklace by Jonathan Lee Rutledge featuring opal doublets and diamonds in 22k and 18k gold.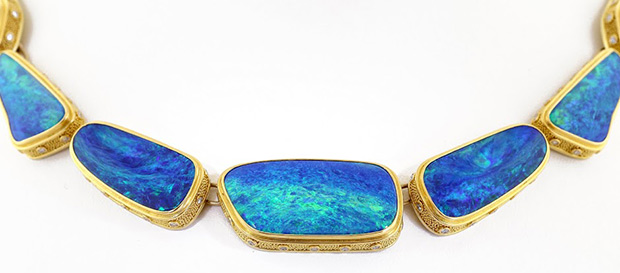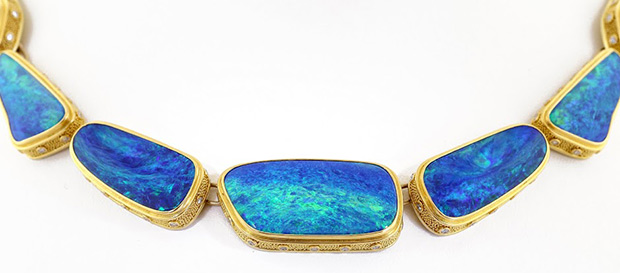 The winning designs were just the beginning. Opal of all kinds was featured in many designs. The Gwennie Ring by Michael John has diamond polar bear jumping between opal icebergs.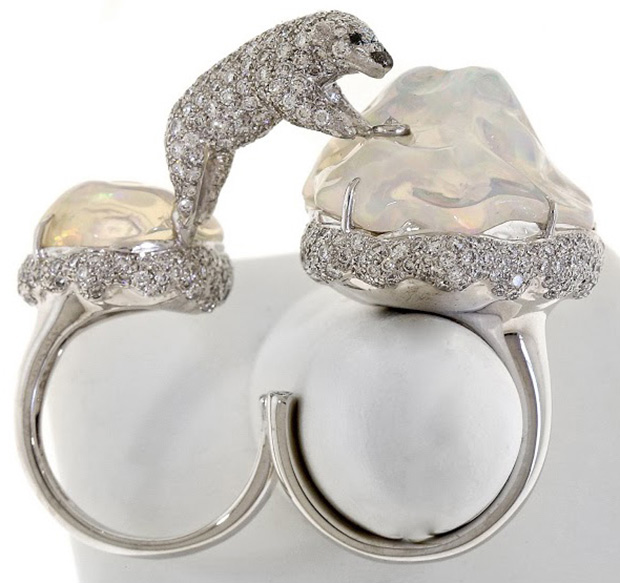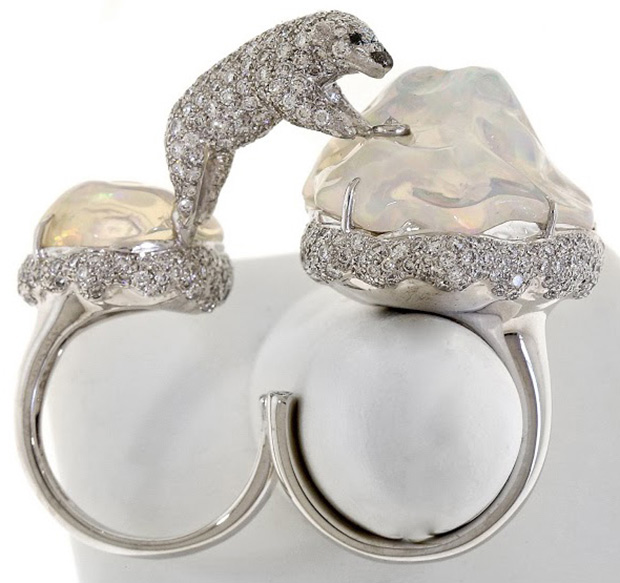 An editor's favorite, this yellow gold link necklace by John W. Ford of John Ford Jewelers features 76 carats of Lightning Ridge opals and 8 carats of diamonds. I voted for this one!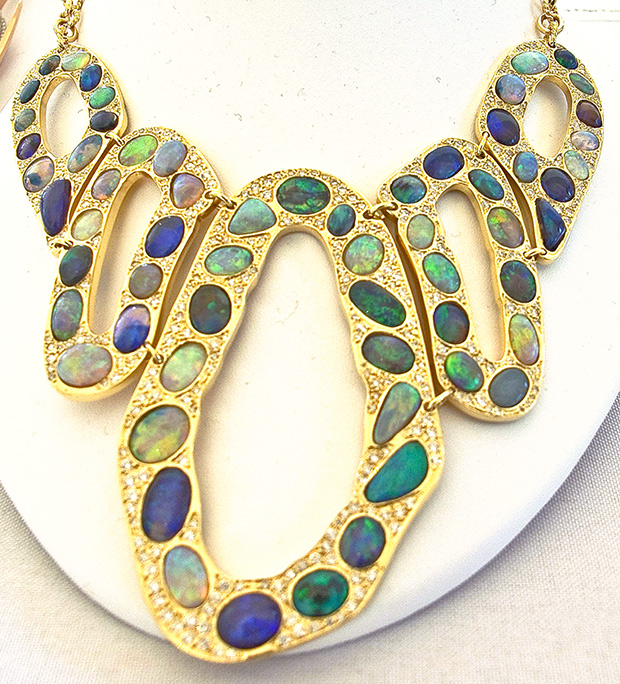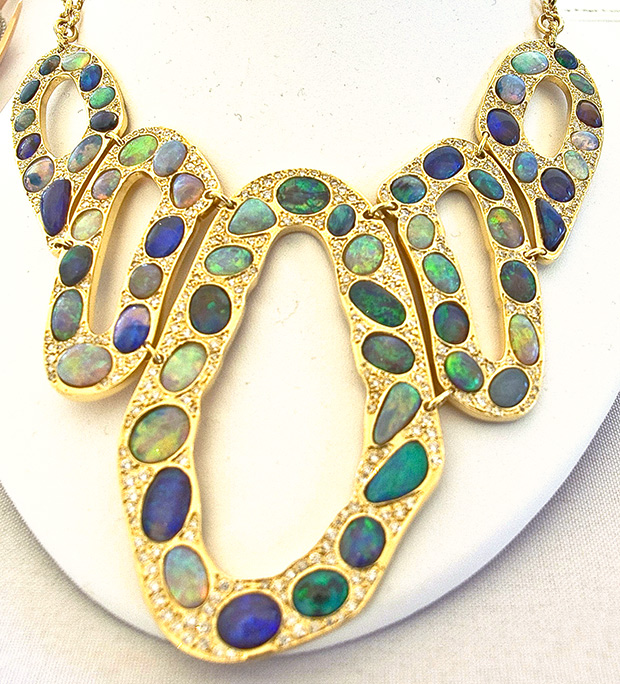 A bold necklace by Michael Endlich frames opal doublets in textured palladium.