What Not to Miss from Couture 2012
The year's jewelry trends begin at Couture during Jewelry Week in Las Vegas. Here are some of the top-trends and must-see collections at this year's show. And get a preview of all the new collections in the 2012 Couture Lookbook.
Designer Bridal
Stephen Webster and K Brunini launched bridal collections this year. Each extends the designer's signature look into timeless territory. Just the thing for the sophisticated bride.


Statement Bracelets
For a bold red carpet look, there's nothing like a cuff. Couture is sure to be full of amazing examples from Kara Ross, Dana*David, Arunashi, Lauren Harper, and others.
The Trendsetters
All the editors will be flocking to the reigning queens of this moment in fashion: Irene Neuwirth and Ippolita. Irene Neuwirth started the reigning colorful bezel-set rose cut trend which dominates everything right now. And Ippolita makes of-the-moment collectible styles that are within reach.
International Stars
If you haven't seen the work of Lydia Courteille, you are in for an over-the -top treat. And don't miss Carla Amorim, who always has new, irresistible, and original jewelry that women can't help but buy for themselves. And there are too many Italian brands to mention.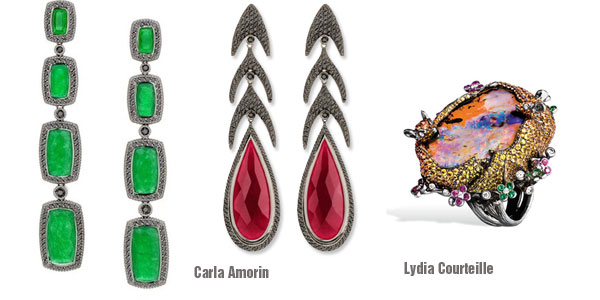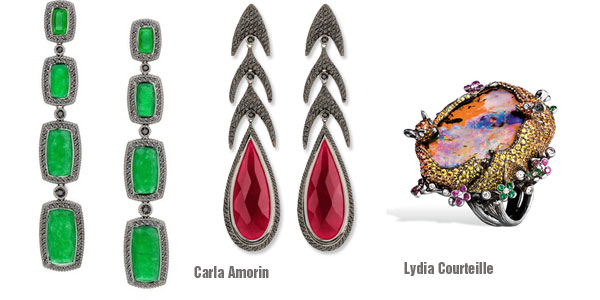 Sophisticated Silver
Couture is full of covetable and exquisite high-end jewels, of course. But it also has some addictively affordable well-designed silver. Designed in blackened silver are hotter than ever. Don't miss Mizuki, Lauren Harper, Ila & I and, of course, Stephen Webster and Ippolita.