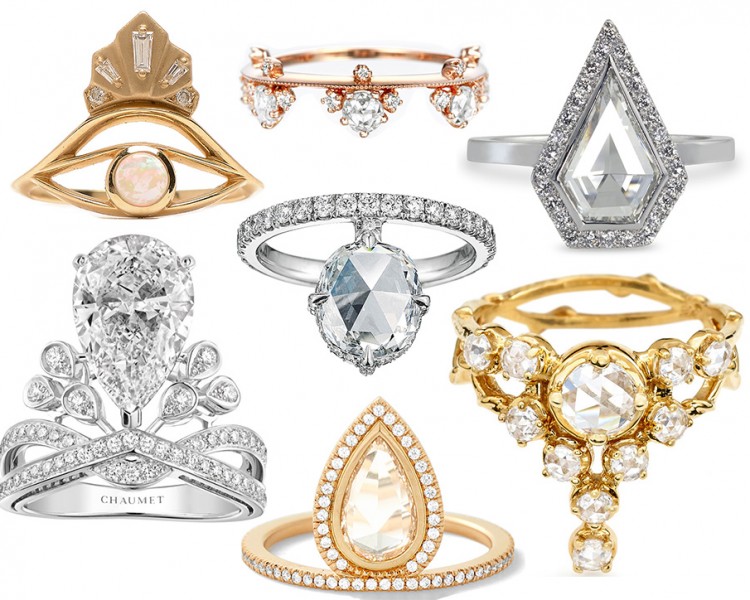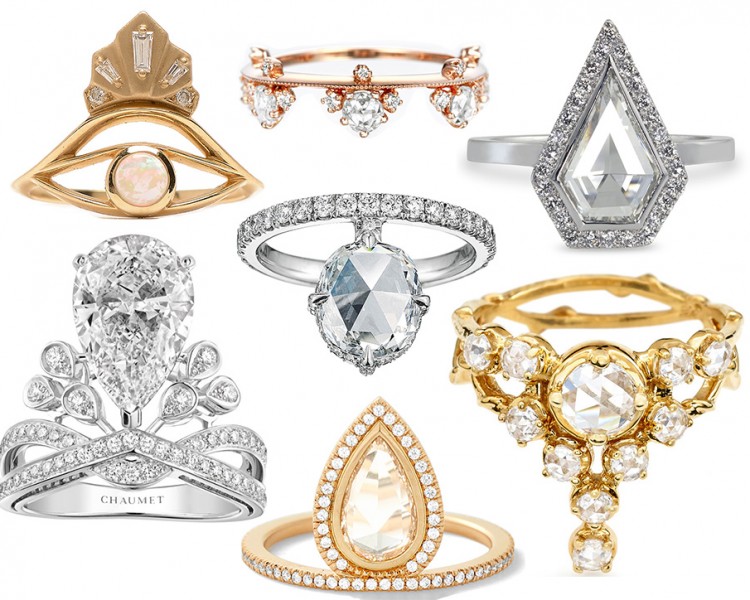 Trending: The Tiara Ring
The crowning touch to this new crop of rings is just that: a little crown. More precisely, a tiara-like adornment on top of the band instead of centered in the middle of it.
Karen Karch, one of the first to create black diamond engagement rings, has been making tiara engagement rings for years. And Michelle Fantasy's Chess Collection showed us how vertical asymmetry makes stacking fashion rings much more fun.
And now tiaras are joining with the trend for kite shape, hexagon and coffin shape diamonds to expand into a celebration of vertical asymmetry that is trending much more broadly. I started collecting tiara ring photos at last Couture.  I think this year it will be much easier. Case in point: the first design from the new Karl Lagerfeld Fine Jewelry Collection is a tiara design with a hexagonal profile.
It's probably the mania for stacking that has created a perfect storm of all the different new tiara style designs. After all, with many tiara designs, you can stack with a bands without worrying about a custom shadow band or wrap since the bottom of the ring is nice and straight. And tiara shapes with a hollow center allow you to stack over your solitaires or with other tiaras too.
And what are the engagement ring and wedding band if not the most common stacking rings? Is the tiara ring a bridal trend? A fashion trend? Yes and yes. Both are probably here to stay as long as we're all wild about stacking rings.