The Most Expensive Diamond Sets Record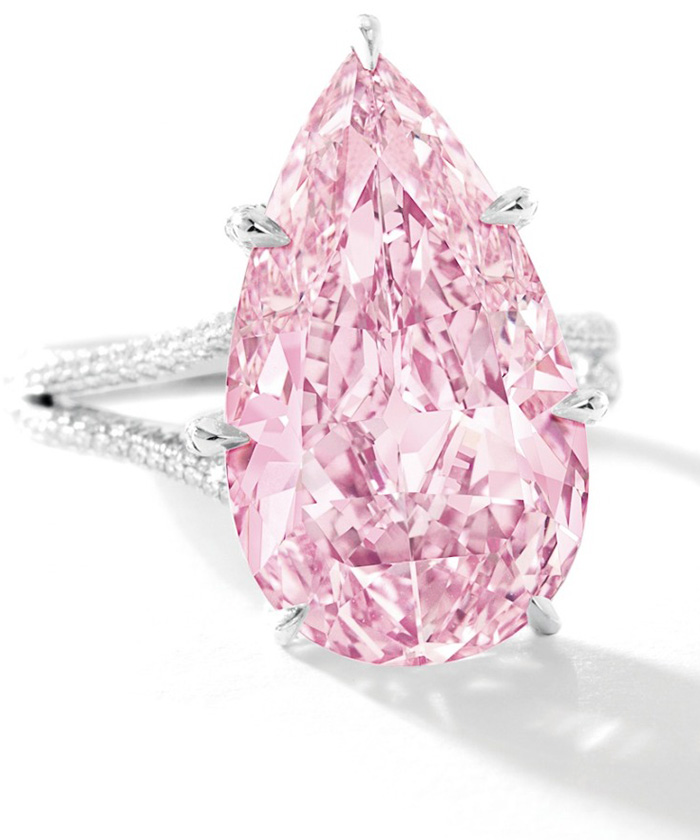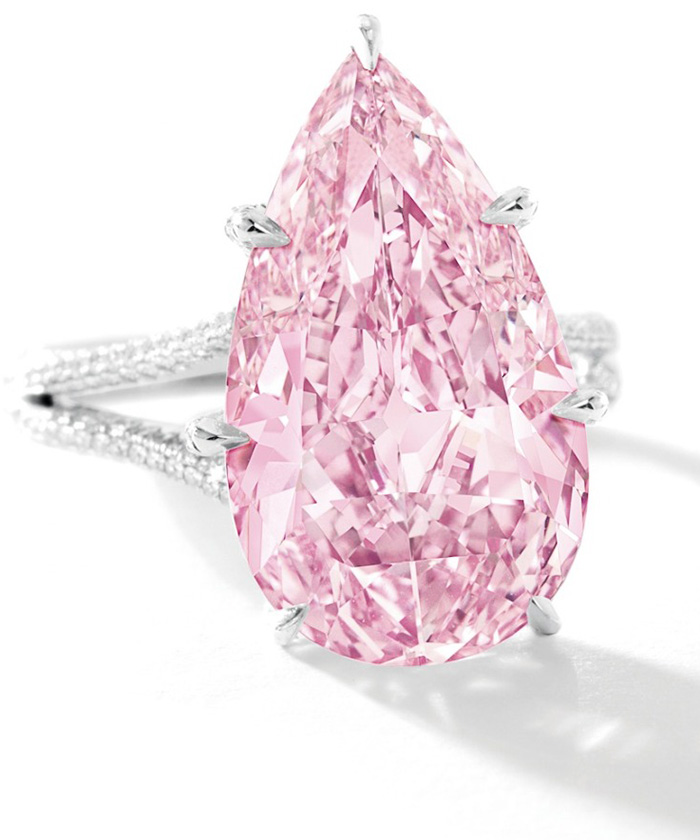 Move over Kimye.  Sorry, Beyonce. What is the most expensive diamond ring in the world?  A fancy vivid purple-pink diamond weighing 8.41 carats sold for $17.8 million at Sotheby's Hong Kong on October 7, 2014.  That's $2.1 million per carat.  Or $4.8 billion a pound!  Now THAT is a breathtakingly expensive engagement ring.
The previous record holder? A 5.00-carat fancy vivid pink diamond, sold for $10,776,660, or $2,155,332 per carat,  in Hong Kong in November 2009.
Let's put that in perspective.  The Pink Star diamond is the most expensive gem ever to sell at auction: the 59.60 carat pink diamond sold for $83.02 million at Sotheby's in November 2013.  That's only $1.4 million per carat.  The buyer couldn't come up with the cash to complete the purchase though, and Sotheby's now owns that gem. The Graff Pink, a 24.78 carat pink diamond, sold for $46 million.  That's just $1.9 million a carat.
How long will this record stand?  With the fancy fever gripping the diamond auction market, probably not too long. Stay tuned!