Runway to Reality: Balenciaga All-Finger Rings
After today's surprise announcement that Nicolas Ghesquiere is leaving Balenciaga after 15 years as creative director, I'm thinking about how his collections have influenced jewelry and they way we wear it today.
Unlike other accessories, jewelry trends rarely begin on the runways. This season may be different, thanks to Ghesquiere's strong collection for Balenciaga that featured real-world jewelry worn in surprising new ways.
The most interesting look was a new way to wear rings: in five-finger sets. Balenciaga showed thick and think gold bands worn in multiples on every finger.  The brand will be selling the rings in one-finger sets.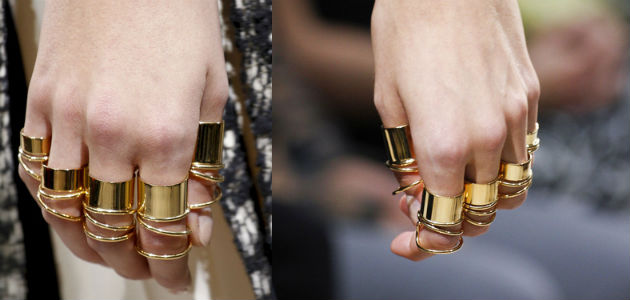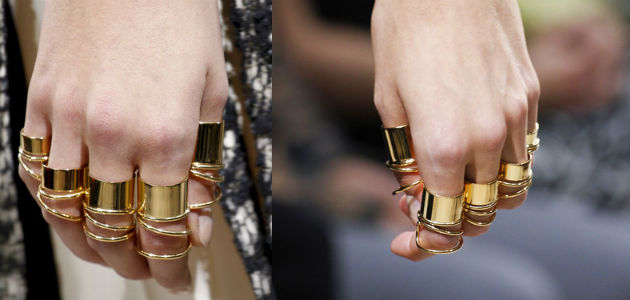 To get the look yourself, layer simple ring styles, thick and thin, on multiple fingers. Start with rings you already own. (This is a great way to wear a family wedding band without the bridal vibe.)  Add a few additional thick or thin bands to add contrast.
A thin band (or two) from Gurhan, available from Greenwich Jewelers, is a perfect addition to your stacking ring wardrobe.


Gold plated styles give you the look for less. Try mixing these rings by Jules Smith on Shopbop: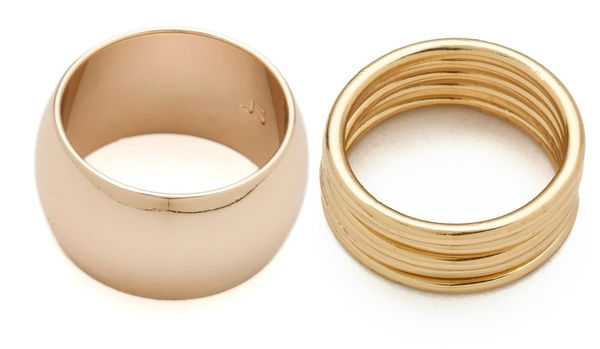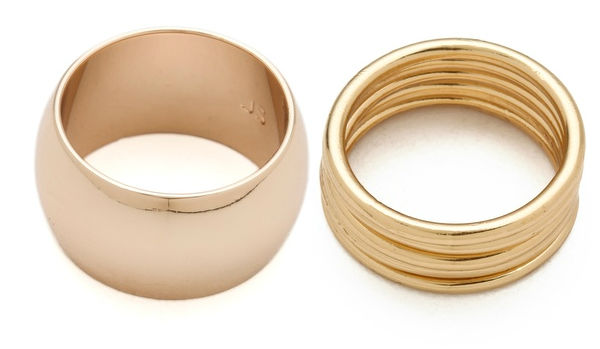 Or start with a perfect wide cigar band by Tom Binns.  And mix in his truly covetable Saturn Ring.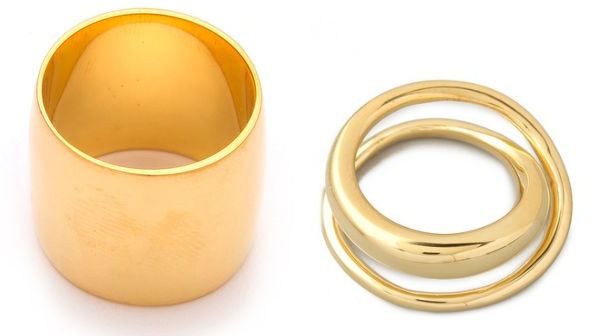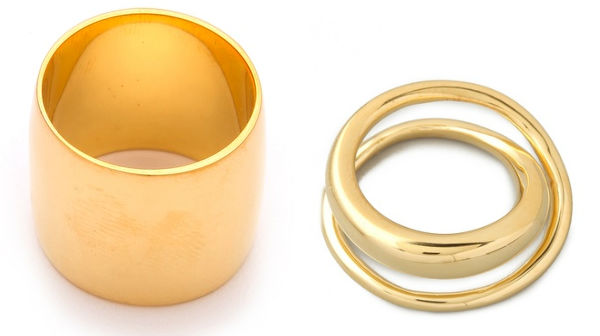 The best part? These classic styles will be stylish for decades, when everything else from this season is forgotten. And when Ghesquiere has moved on to better things.