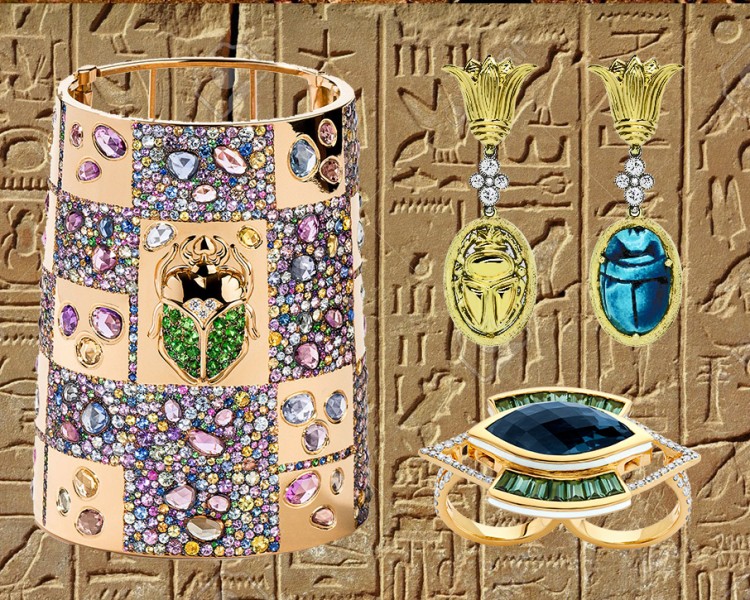 Inspiration: Ancient Egypt
Hieroglyphics. Pyramids. Scarabs. Lotus flowers. Ankhs. Ra the Sun God. The Eye of Horus. The rich visual language of Ancient Egypt is inspiring jewelry design. Think of it as an Egyptian Revival Revival.
The first Egyptian Revival in the Nineteenth Century was literal. Obelisks and Pharaohs decorated piazzas and buildings. The second referenced tomb paintings and objects filtered through the geometry and modernism of Art Deco, adding geometric patterning and vivid inlay to the traditional motifs of scarabs and lotus blossoms.
Today, the inspiration is more abstract, using the iconic forms of hieroglyphics with triangular Art Deco patterning.
Still on an upswing, look for creative new interpretations of this Egyptian Revival Revival, particularly in inlay and enamel, in the year to come.