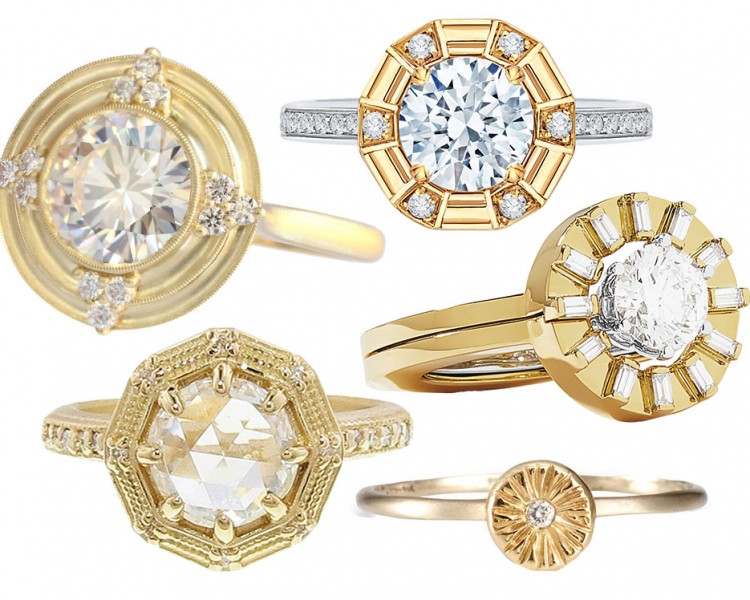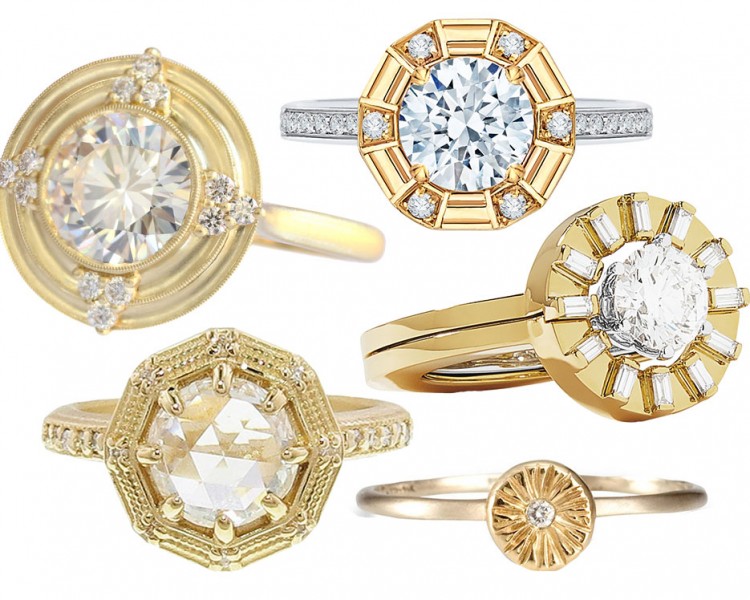 Engagement Ring Trend: Golden Halos
The diamond halo has been the top engagement ring trend for a decade now. It's been around so long that we've seen lots of variations: double halos, large-gem halos, and cushion-shaped halos are some of the most popular. But there's a new halo on the rise among directional designers and, unlike all the others, it's all about metal, not gems.
The metal halo surrounds the center gem in a frame of gold: plain or ornate, textured or gem studded, it provides the drama of a diamond halo but with a fresh new look. It's not surprising that the trend started in innovative new bridal collections like Erika Winters, Sofia Kaman, Laurence Bruynickx, and Megan Thorne, who have also sparked the trend for yellow gold settings.  Will it spread to traditional bridal companies? Ask the Eight Ball. Or wait until Vegas next year. But all signs point to yes.