Ear Climbers: The Top Jewelry Trend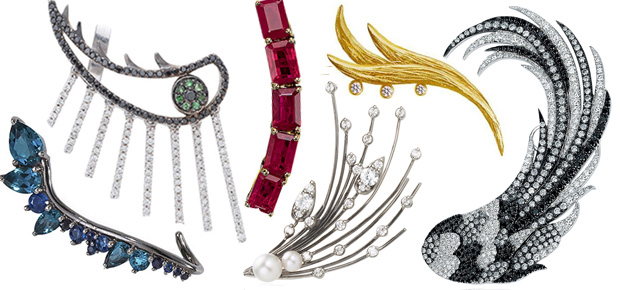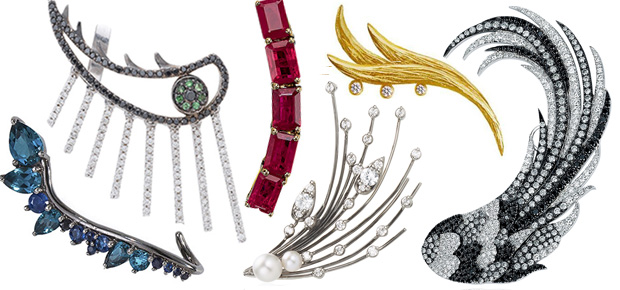 At every award show and red carpet event, it's clear what today's top jewelry trend is: ear climbers.  These earrings that go up the ear have been a celebrity favorite for a while now.  They've gone from directional to must-have in record time.  Unlike ear cuffs, ear wraps and the larger earring innovations, climbers appeal to a wide variety of women and appear to have some staying power as a jewelry silhouette.
And although I've heard them called "up the earrings," "ear vines," "ear pins," and "ear wings" as well as just the more general "ear cuffs," I think we've reached consensus on the name ear climbers to describe this particular silhouette. When does a climber with an extra lobe attachment become a cuff?  Or a climber that curves around become a wrap? Weigh in below!  We need nomenclature, people!
Who started the climber trend? Is it a logical next step up from bar-shaped studs? An evolution of traditional Indian earring silhouettes? A result of the cool earrings Rodarte showed on the runway of its Spring 2013 show? Jewelry designer Jack Vartanian was an early adopter, if not the first.  His climbers are worn by Jessica Alba, Halle Berry,  Christina Hendricks, and Anna Kendricks so he's certainly done a lot to publicize the trend.  So has Emma Watson, who makes climbers cool at almost every red carpet event.
But Vartanian is far from alone in inspiring women to try this trend in fine jewelry instead of costume. Here are my favorite 25 ear climbers (with a few ear-climbing cuffs and wraps thrown in).  I've collected even more on my Ear Cuffs and Climbers Pinterest Board. Which is your favorite?