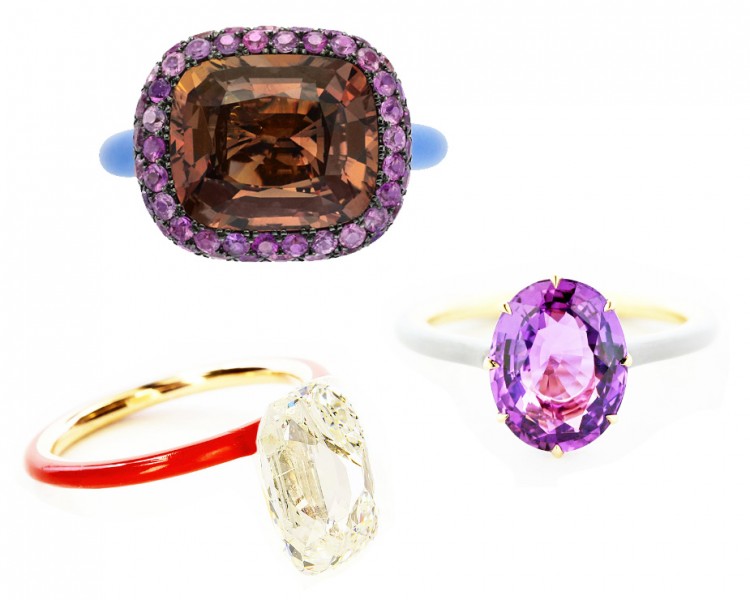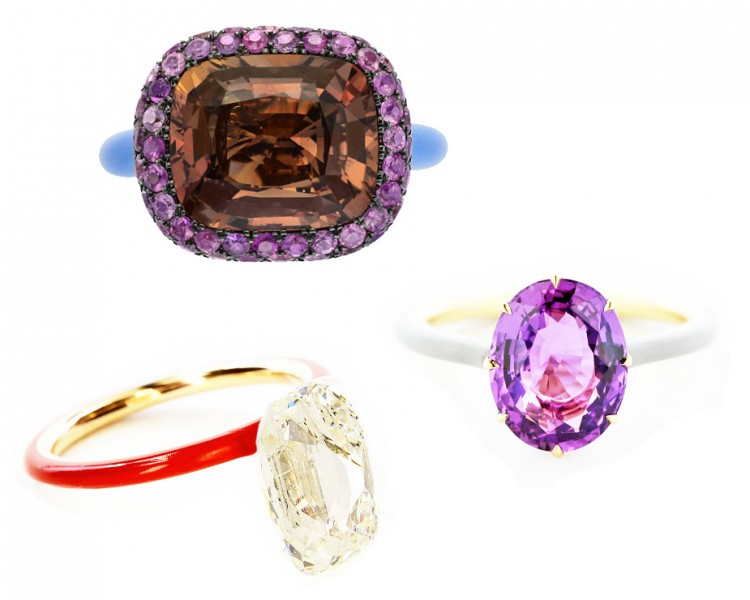 Trending: Color on Metal
Metal and color go way back. In Georgian jewelry, enamel added contrast to emeralds or a touch of mourning to diamonds. Art Deco too used enamel to play with geometry. And now enamel is back, adding a jolt of extra color to new designs. It's joined by new materials that also add a new range of color options to metal: ceramics, titanium and aluminum. Metal has moved beyond metallic to become part of the palette of fine jewelry designs, transforming the color possibilities of jewelry in sophisticated new ways.
James Taffin de Givenchy for Taffin is using ceramic shanks and settings to contrast and complement extraordinary gems. Hemmer experiments with aluminum in extraordinary subtle shades. Glenn Spiro transforms a traditional engagement ring by executing it in vivid blue titanium.
It's an exciting time in jewelry design: even high jewelry is experimenting with bold color combinations. As jewelry week in Las Vegas gets underway, expect many more colorful innovations to come.