Balenciaga: Where the Wild Things Are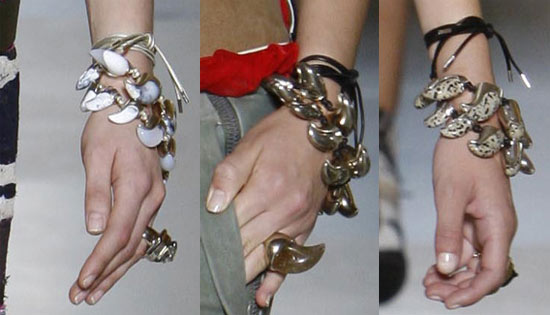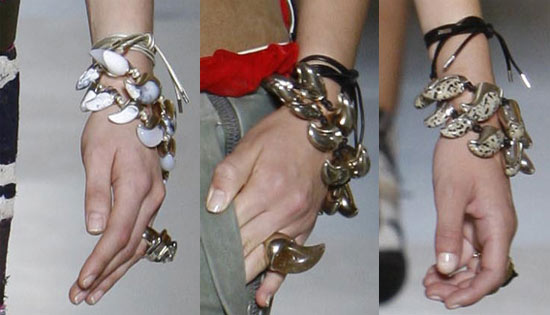 Tooth and claw, man's first adornments, are also the last word in fashion. The coolest jewels from the Spring 2010 runways are the fierce tusk bracelets and rings at Balenciaga.  Tusk link bracelets in banded and spotted agates, chalcedony, and quartz as well as black onyx and white agate echo the patterns, color-blocking, and textures of the fabrics used in the collection.  Rings set with one vertical horn shape are particularly striking.
Tory Burch also showed tusk shaped jewelry with her Spring 2010 collection, layering large tusk pendants and long station necklaces in gold and silver.  The curved horn is clearly a jewelry silhouette to watch.