Balenciaga and Barbed Wire Bracelets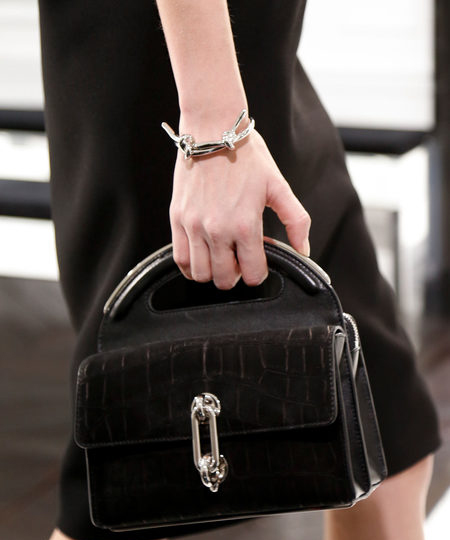 There was some beautiful jewelry on the Fall 2013 runways, to be sure. But the show most likely to inspire your next jewelry purchase is, once again, Balenciaga. Alexander Wang's first collection for the house was full of interesting accessories. But the bracelets stole the show.  Most had barbed wire twists and wraps. Other had bows and ties. All seemed perfectly of the moment. Belts and boots were adorned with bracelets of their own.
Ready for your own barbed wire bracelets and rings? You don't have to wait until Fall. Jewelry designers Stephen Webster, Nina Basharova, Suzanne Syz, and Emanuela Duca have some great barbed wire jewelry styles available now. Here are a few of my favorite barbed wire jewelry styles.