A Tale of Two Engagement Rings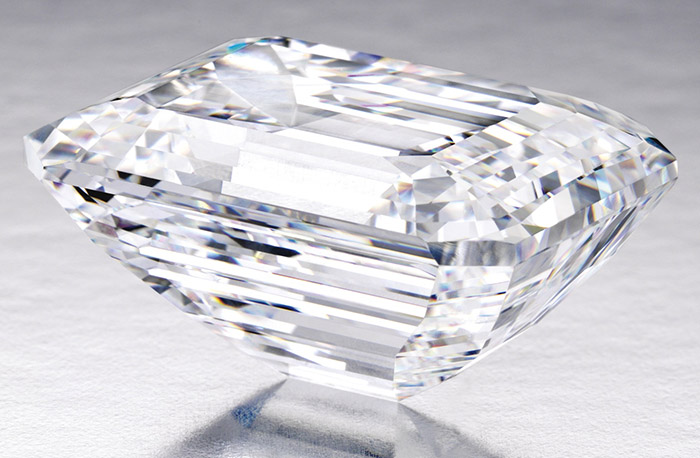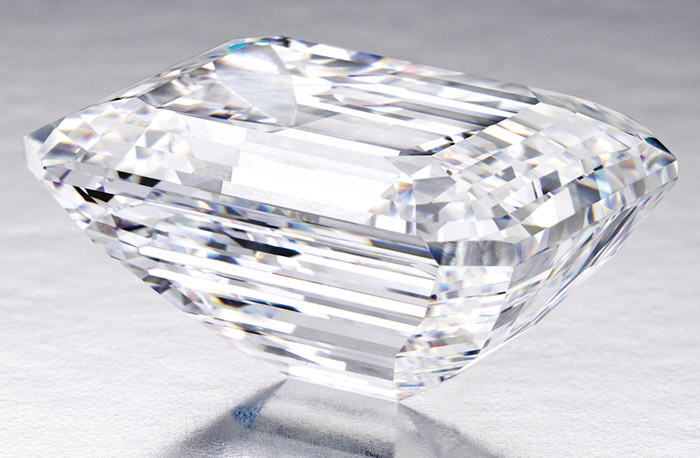 This rare 100-carat diamond will probably sell for more than $25 million at Sotheby's New York on April 21.
It's D-color, internally flawless and Type IIa. That, combined with the fact that it's an emerald cut make it supremely rare. Oh yeah.  And the fact that it's 100.20 carats. See how huge that really is?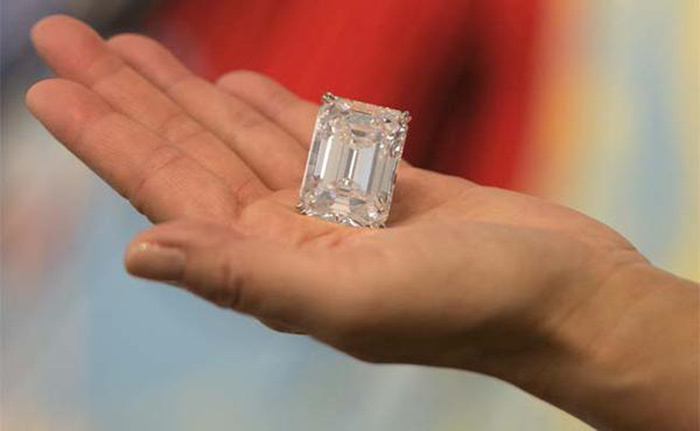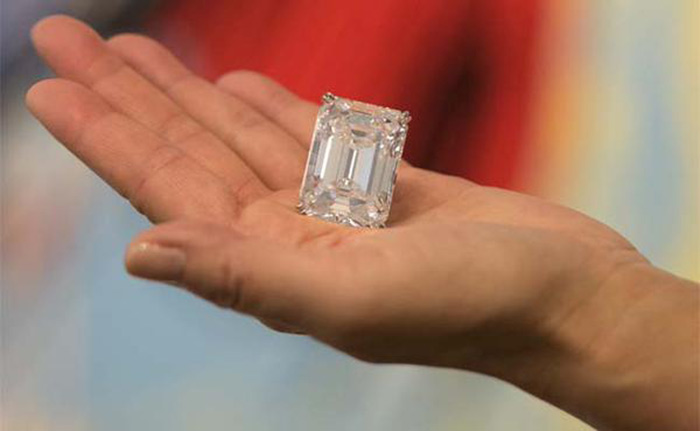 Gary Schuler, head of Sotheby's jewelry department in New York memorably described it as "about the size and shape of a 9-volt battery."
Let's imagine that on our hands shall we?  It's currently set as a ring.  Or should I say RING.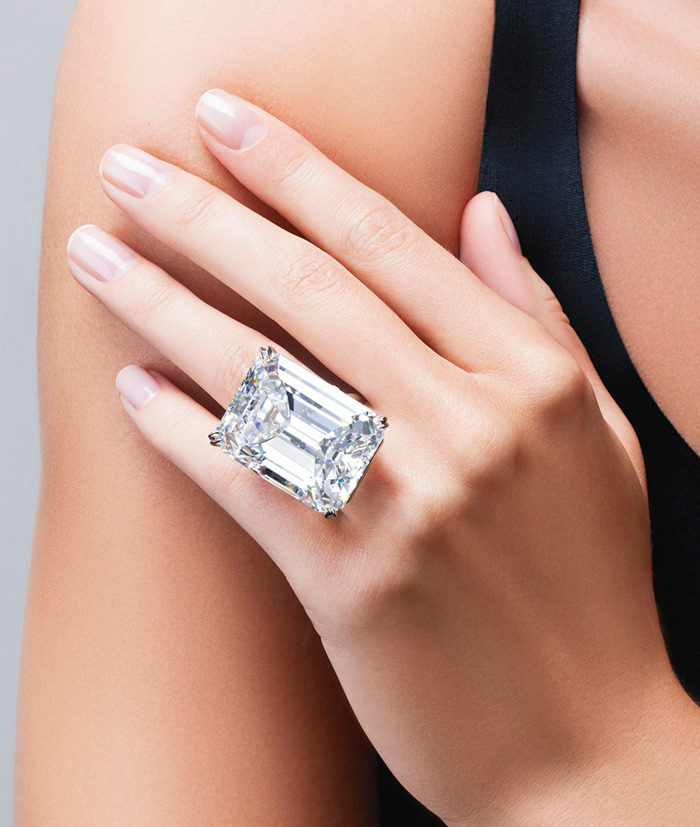 But the ironic thing is that this jaw-dropping engagement ring is not the most expensive engagement ring offered for sale at Sotheby's this auction season.  Oh, it's the top lot of the Magnificent Jewels auction all right.
But also offered for sale by Sotheby's New York on May 12 is an engagement ring made of canvas. And it's estimated at $50 million. It's The Ring (Engagement) by Roy Lichtenstein.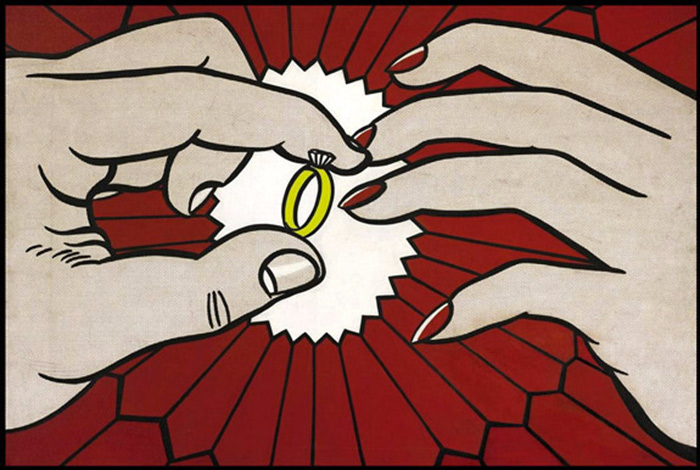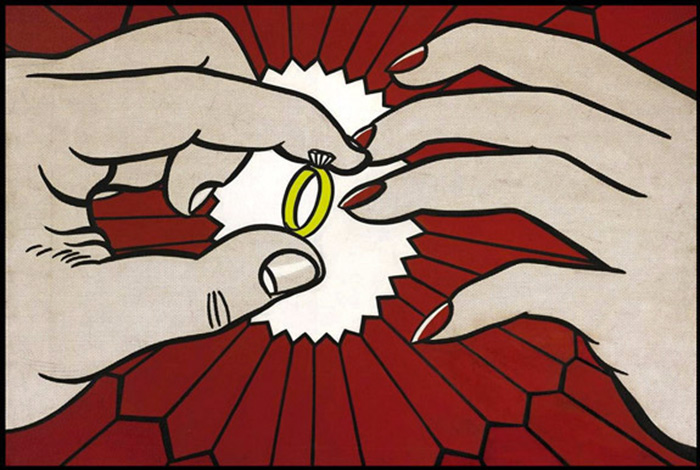 It's an iconic example of Pop Art, for sure.  And it wouldn't even set a record for Lichtenstein: two years ago Christie's sold Lichtenstein's Woman With Flowered Hat for $56.1 million.
But, despite the fact that Warhols sell for $100 million all the time, I think that the 100-carat emerald cut diamond is looking pretty affordable at half the price.
In a hundred years, which one will look like the best investment?  There will undoubtedly be synthetic diamonds that are 100-carats and D IF. But you'll also probably be able to have a Lichtenstein reproduction  on your wall that's indistinguishable from the real thing as well.
Which one would you choose?
UPDATE: The Ring (Engagement) sold for $41.7 million on May 12, 2015. The flawless 100-carat diamond sold for $22 million on April 21, 2015.