Twenty Mind-Blowing Jewels by JAR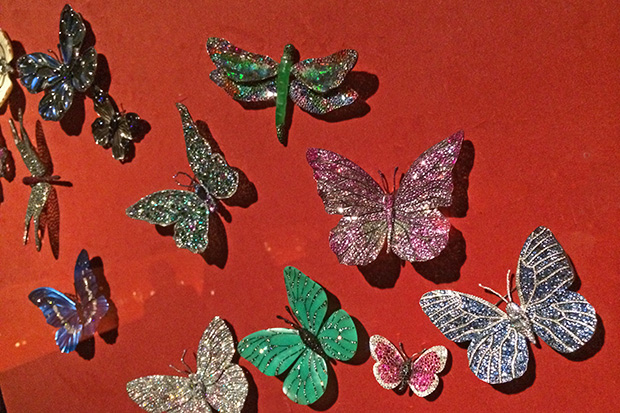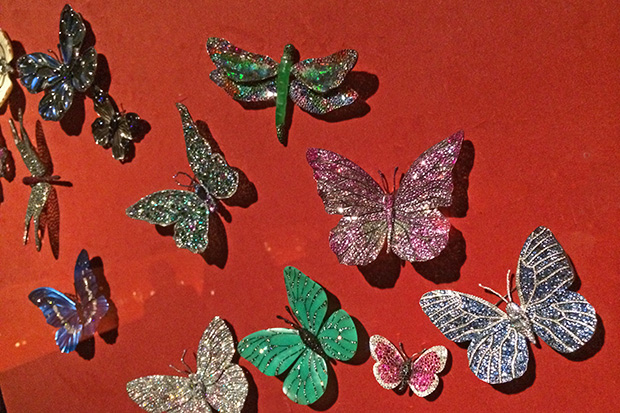 The dragonfly shimmers in the light, iridescent wings poised in mid-flight. His wings are opals and garnets, sapphires and tourmalines, his body carved jadeite. The butterflies next to him are shimmering with delicately shaded fancy colored diamonds.
The world's most exotic flock of jeweled insects is one of the highlights of Jewels by JAR, a retrospective of 400 pieces from the last 35 years of the reclusive jeweler Joel Arthur Rosenthal at the Metropolitan Museum of Art in New York from November 20, 2014 until March 9, 2014.
JAR is the wizard of his own gem Oz. He works in private, sells by invitation only, and rarely allows a glimpse behind the curtain. That's why this exhibit is so startling. The pieces so familiar from photographs are so large, so dazzling, so dimensional, that they seem like fairy-tale props. A lilac brooch is ten inches high and six inches across. Bracelets twist around the wrist and sprout improbable ruby and diamond petalled tulips. A pave orange peel will permanently change the way you look at the fruit.
When asked to choose a favorite piece, curator Jane Adlin refused. "Not only do I not have one favorite piece, but I tried to make a top 10 list in my head and I couldn't stop at 10. I would be shocked if anyone could have a favorite piece. I wouldn't believe them."
She's absolutely right. I tried for a top ten but couldn't post fewer than 20. I lied. I posted 21. I probably could have posted all butterflies: there were so many lovely ones I couldn't capture with a camera. And I found myself adding a more images on Pinterest and  Instagram. Argue with me about how some of those pieces deserve to be in the top twenty too (because of course you are right.)