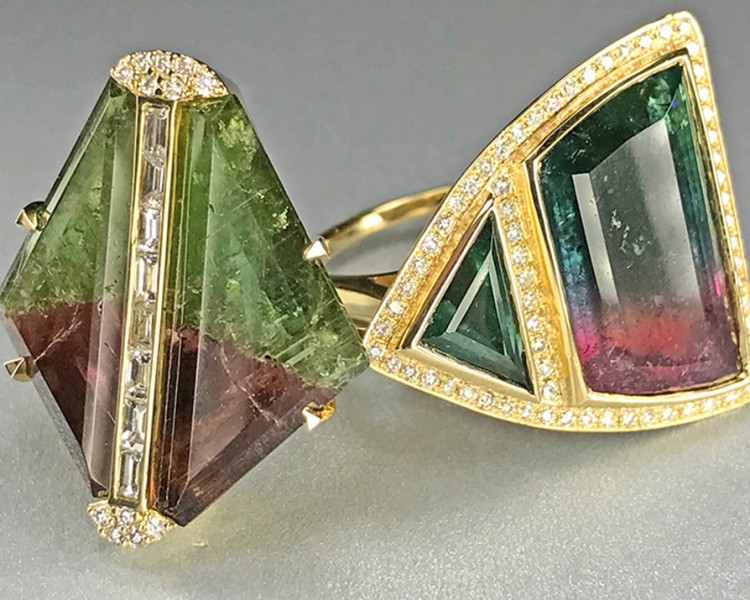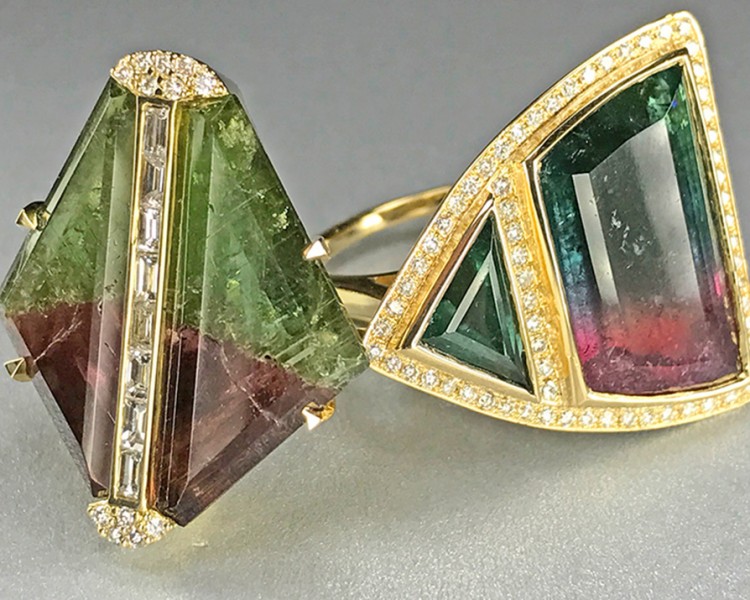 Top Ten: Metal & Smith
Metal & Smith promotes itself as #notatradeshow and it is quite different from the other jewelry trade shows I attend each year. It's in a non-traditional pop-up space near Javitz in New York. It's only one day, which really does focus your mind.  Each designer has a single table. It can be a bit overwhelming at first when you walk into a room with every surface covered in sparkle.  So. Much. Jewelry. So. Little. Time.
Overall, I really do like the speed-date format: you meet a designer, get an overview of her (or his) greatest hits, and onto the next. It's definitely challenging not to be able to sit down and go through the entire collection but it makes for a very productive and efficient day. My favorite part of Metal & Smith is that I always (well, at each of the two shows I've been to so far) meet someone fabulous and new.
I'm sure that I missed something amazing, so apologies to people I didn't see this time. And there were some fabulous things that I wasn't able to get a good image of too. (I hope to catch more great designs at the next edition on August 21.)
These are my favorite ten pieces from the Spring edition of Metal & Smith.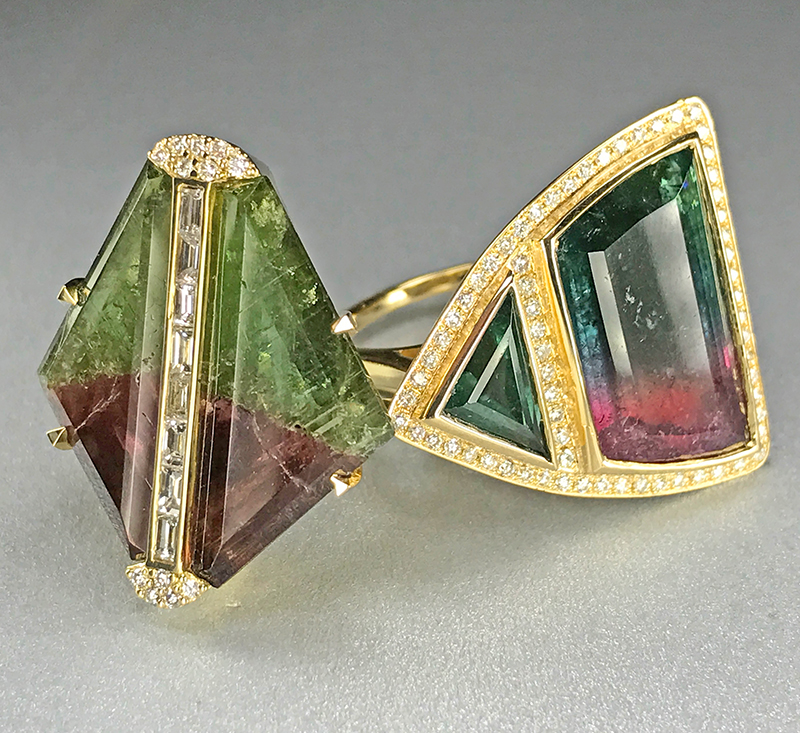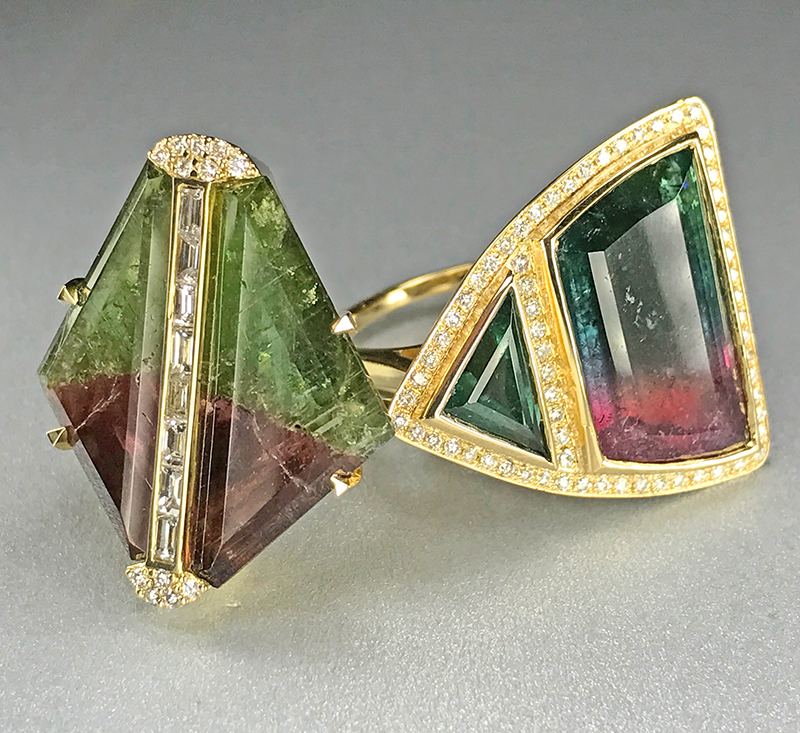 Tourmaline Rings by Rock & Gems
How fabulous is that watermelon tourmaline ring on the left? The gem dealer envisioned a pair of earrings but Sig Ward of Rock & Gems had other plans. That line of baguettes down the middle holds it all together. The ring on the right also is a fresh way to set a watermelon tourmaline.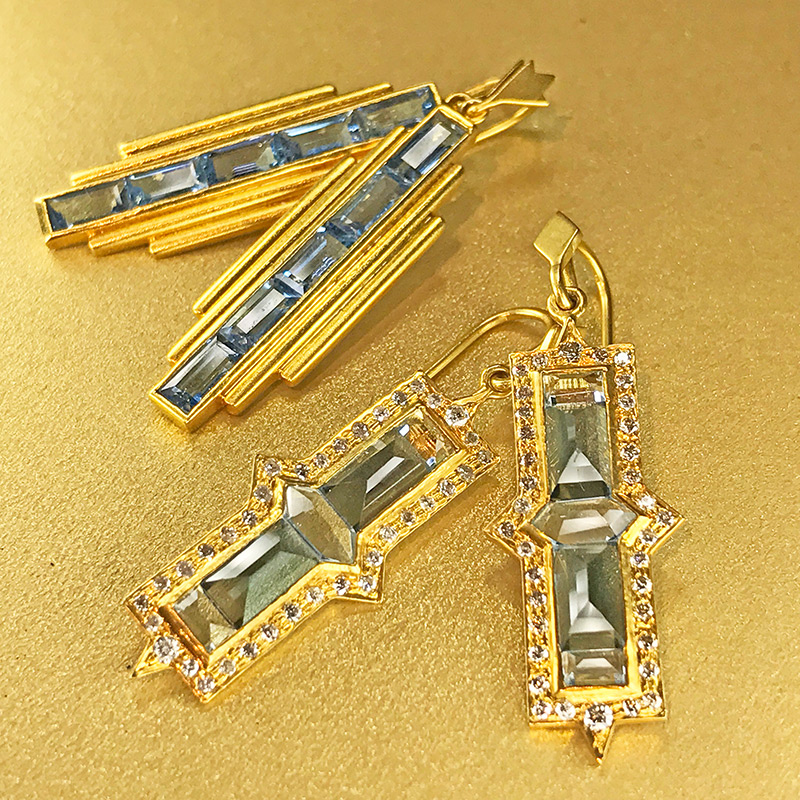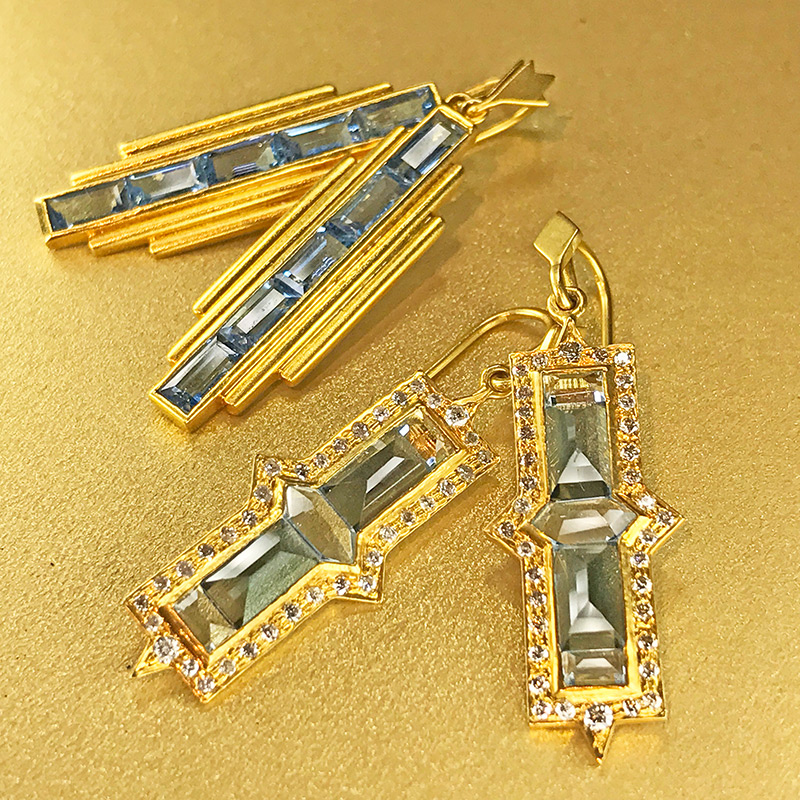 Earrings by Lauren Harper
I've been a Lauren Harper fan for a long time so I was delighted to see that she decided to try Metal & Smith for the first time. She has a really distinctive visual style. I love how wearable her earrings are: Deco inspired but very modern and wearable too.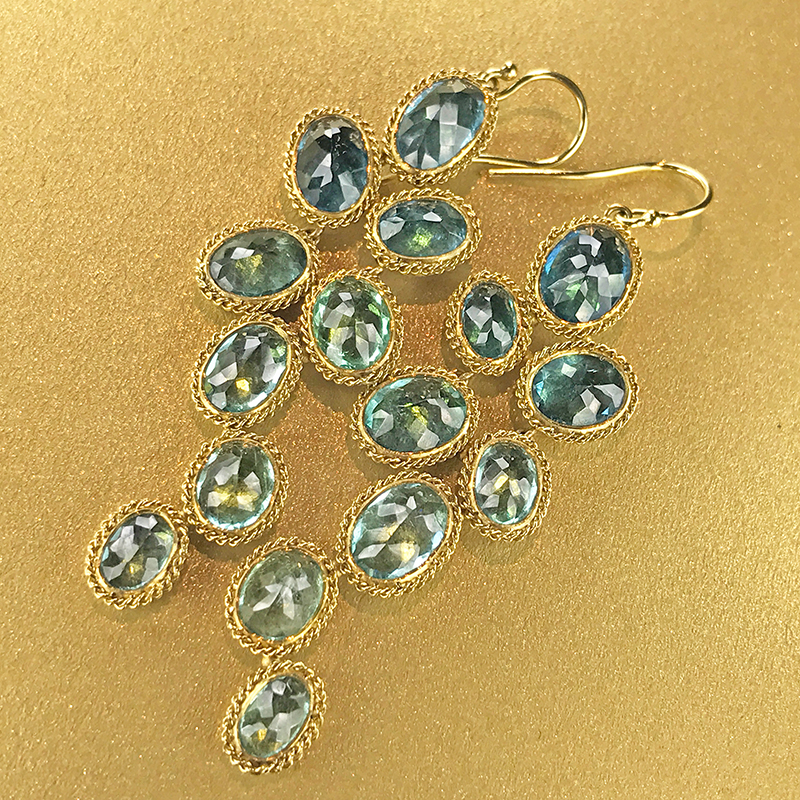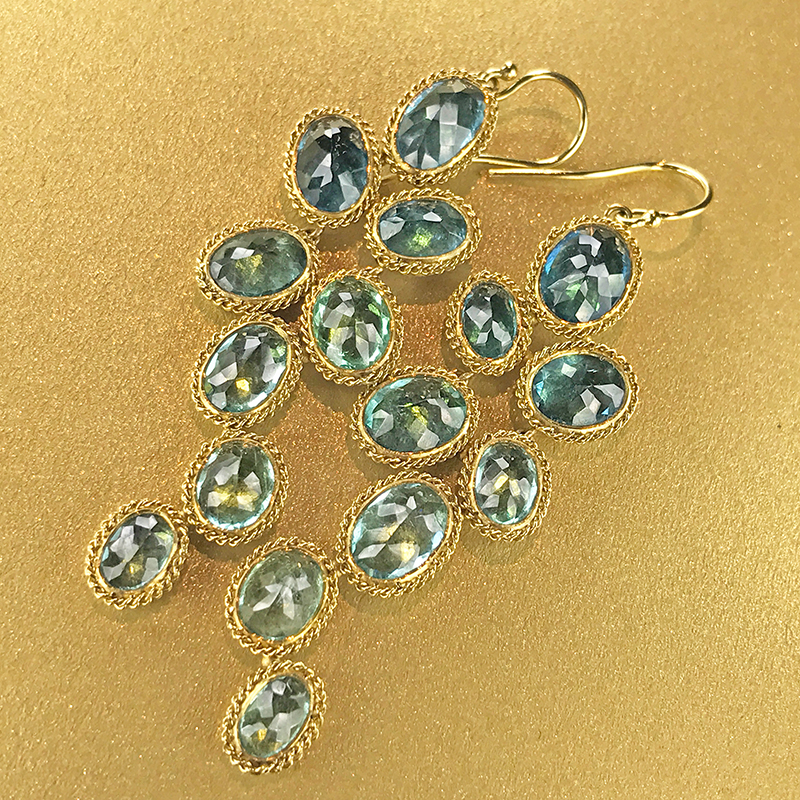 Earrings by Amali
Choosing just one Amali piece was a challenge. Case in point: check out the killer pair of opal earrings I featured on Instagram. But I have to choose these tourmaline earrings as my overall favorite for the  lovely stepping stone rhythm and ombre shading of tourmaline (that is a bit hard to see in the image.) Obviously handcrafted from delicate 18k gold chain, Sara Freedenfeld's work really hangs together as a collection too.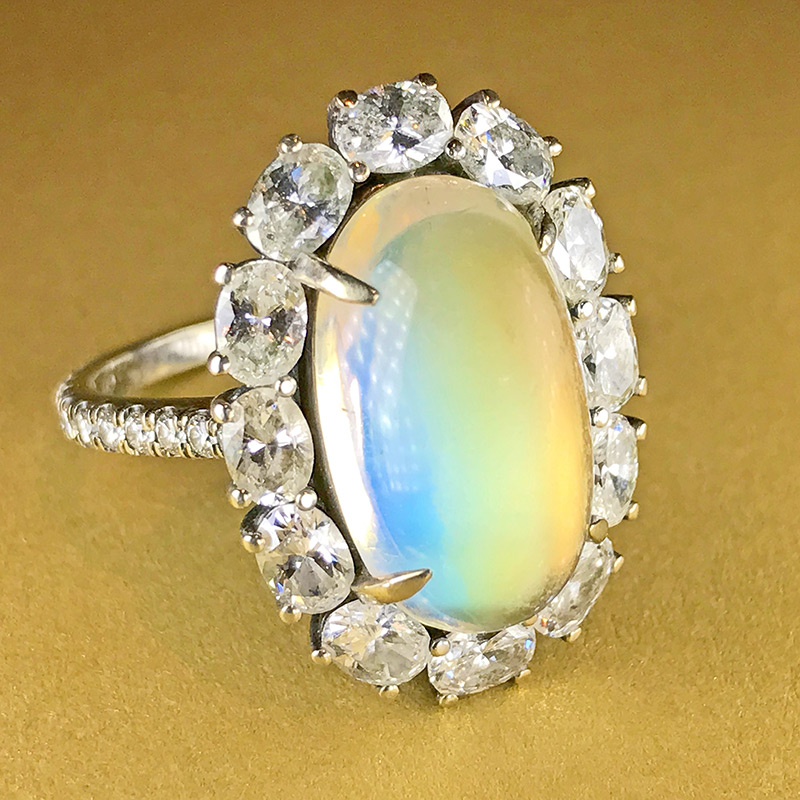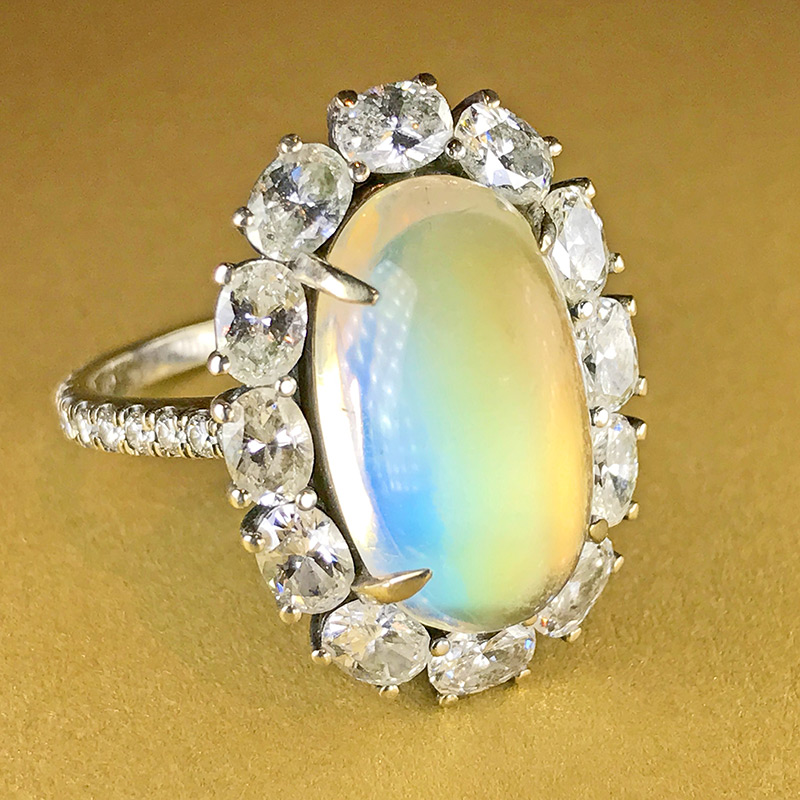 Moonstone Ring from Campbellian Collection
She had me at moonstone. This might be a traditional ring design but the quality of this moonstone is exceptional: it's the best large rainbow labradorite I've seen in a long time. I'll be featuring more pretty gems from Campbellian Collection in an upcoming post.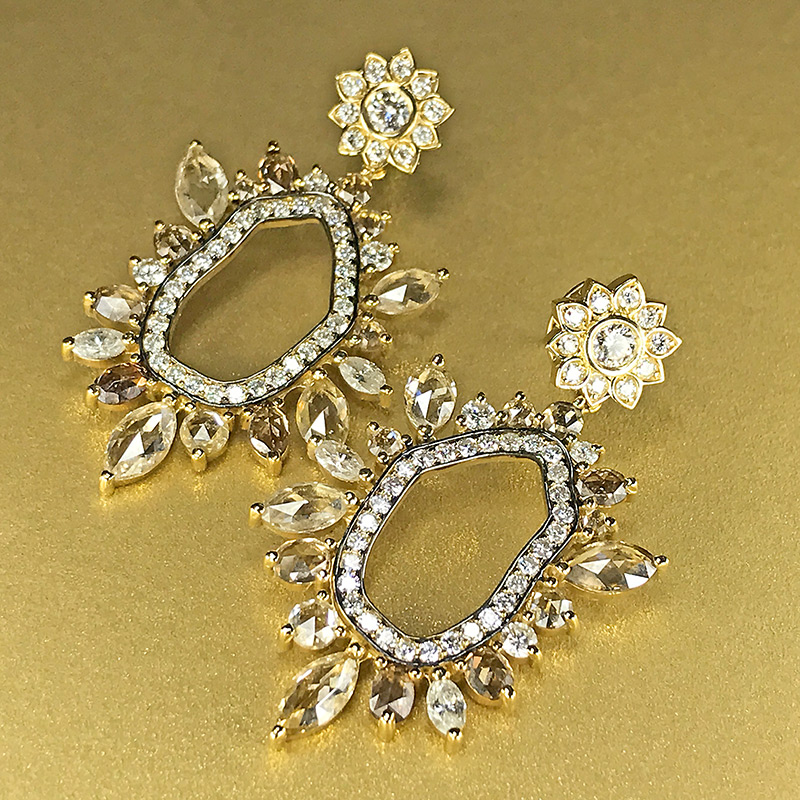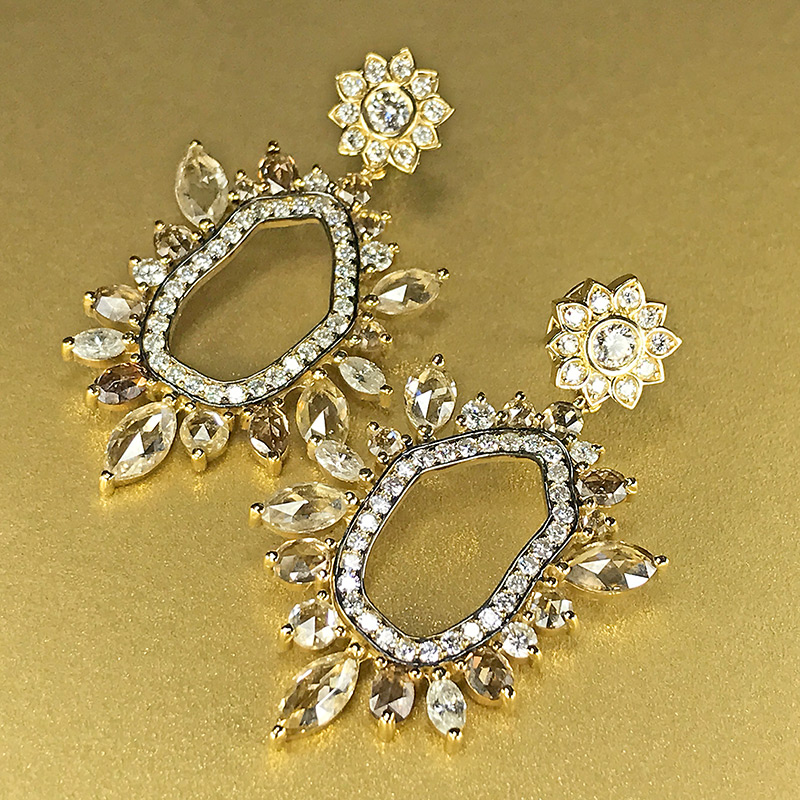 Diamond Earrings by AMT Jewelry Designs
AMT stands for A Modern Twist and that sums up these organic diamond sunburst earrings that are made in Chicago.  I love the colors.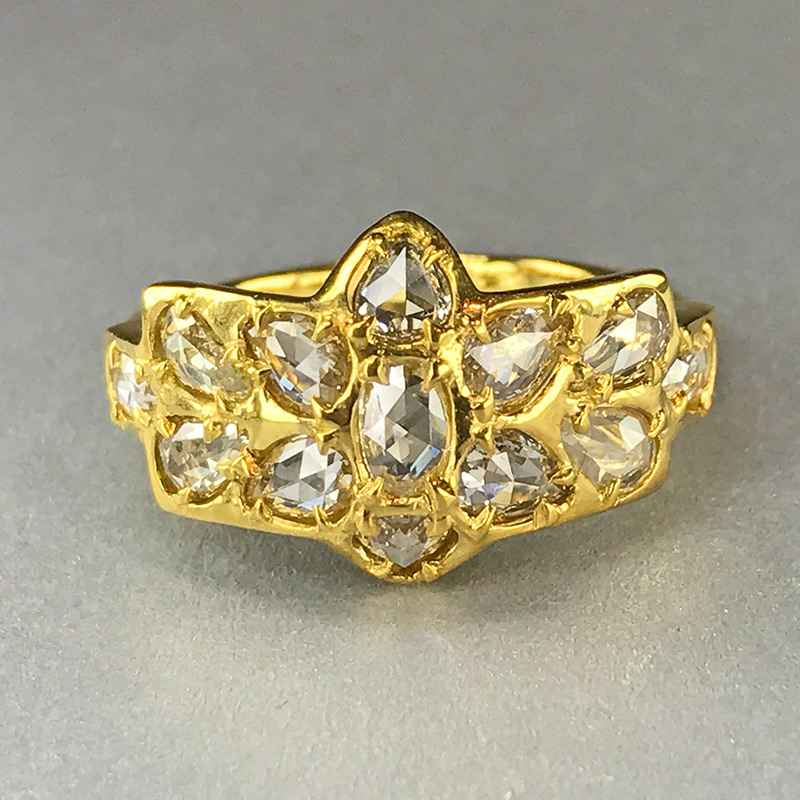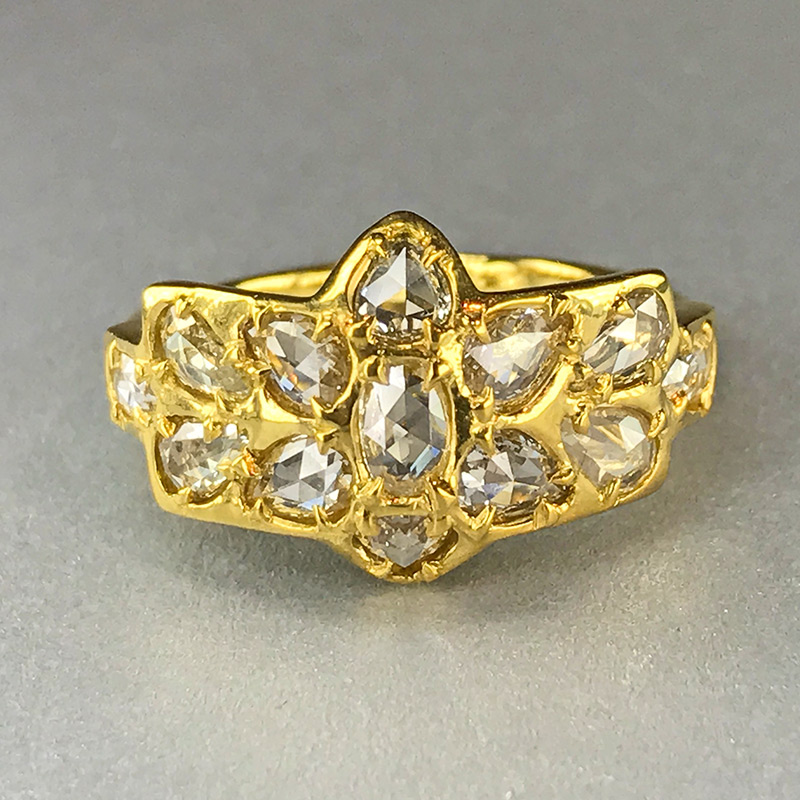 Rose Cut Ring by Alberian & Aulde
Warren and Mary are also long-time favorites. They are fine artists and their work is meticulously detailed.  My favorites at this edition of the show included some bold chain bibs and colorful baguette earrings that I couldn't quite capture in photos. But, as you can see, this rose-cut diamond mosaic ring was quite photogenic.  It would make a lovely engagement ring.
Metal Lace Ring by Vitae Ascendere
Shaker rings with loose gemstones inside are a lot of fun.  This one has a unique faceted shape that's really nice on the hand.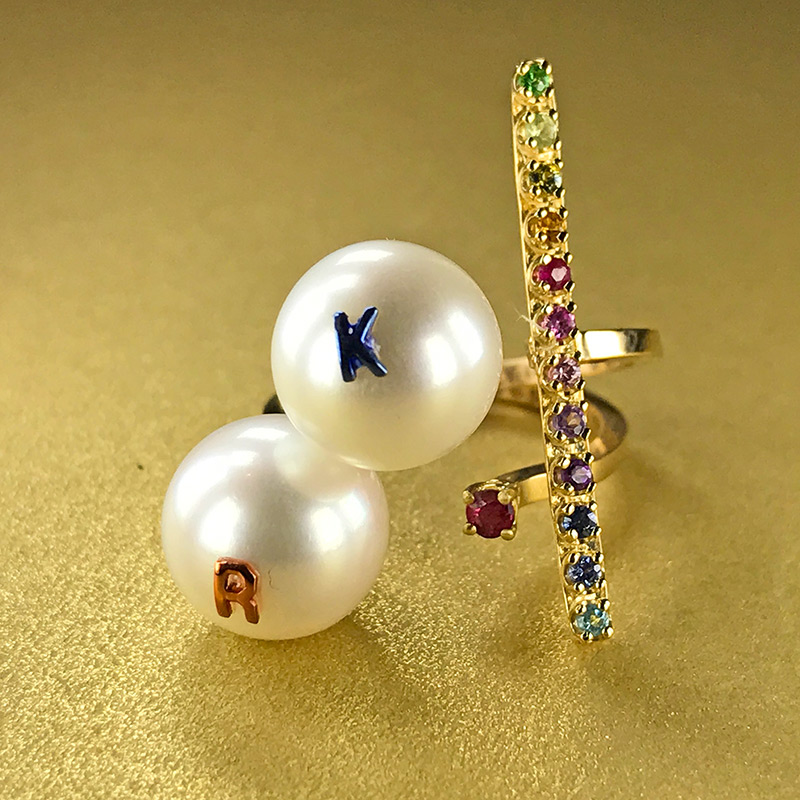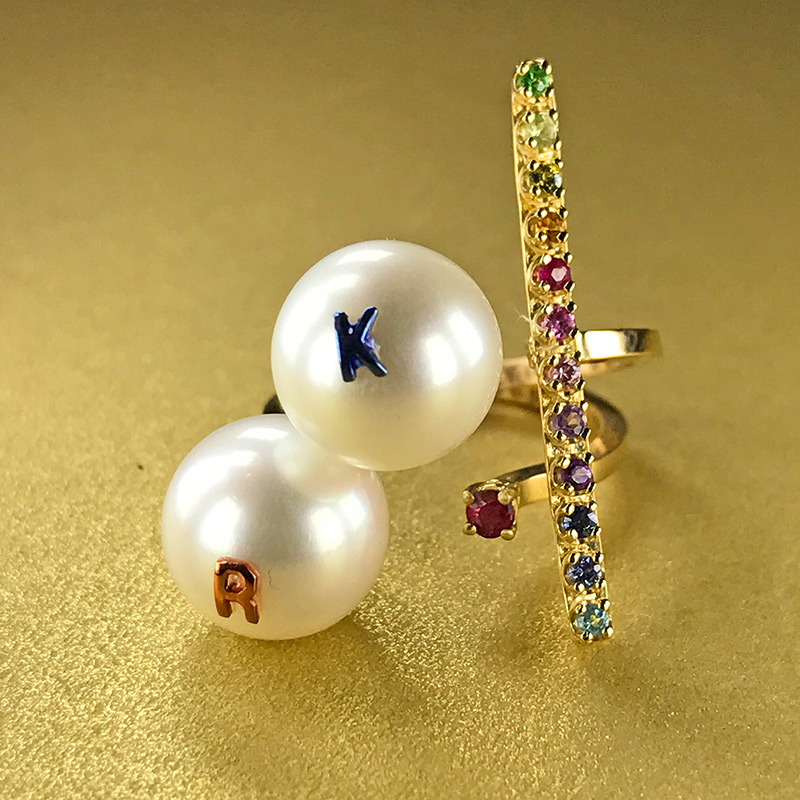 Pearl Initial Rings by Kelly Bello
Kelly Bello makes a lot of lovely delicate jewelry.  Her new initial collection, with letter station necklaces that spell out phrases like "I love you to the moon and back" are romantic without being too obvious.  I especially like her new open pearl rings with technicolor single initials.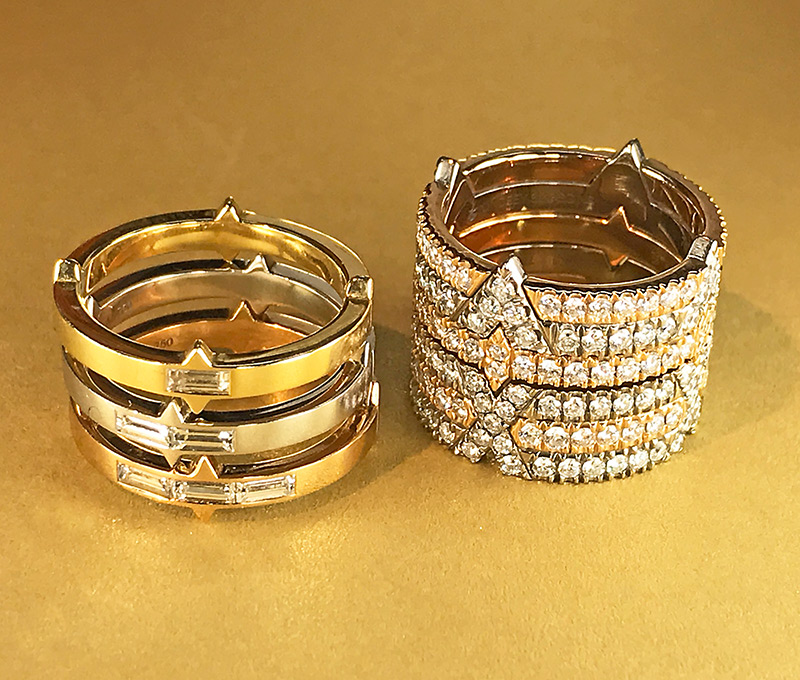 Stack Rings by Lindsey Scoggins
These stack rings might not be as dramatic as the statement pieces above but these stack rings by Lindsey Scoggins have clever interlocking details that really set them apart.  And the baguette versions on the left above are really covetable, aren't they? A great addition to any stack.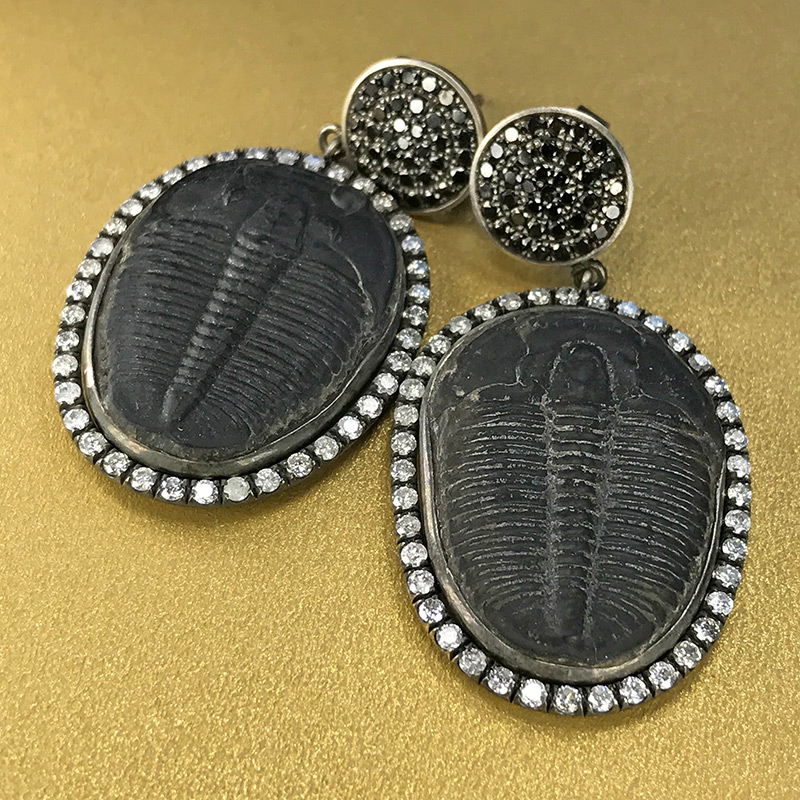 Fossil Earrings by Feral Jewelry
Susan Oster's collection is full of fierce tusks, fossils, bone and rough crystals in blackened and textured metals.  I especially like the pieces that combine rough rocks with refined details.  I love fossils, so these earrings featuring 500-million year old trilobites are right up my alley.
More Favorites
I could go on and on: fabulous Ethiopian opal rings by IOcollective, cast-in-place alternative engagement rings by Emilie Shapiro, fabulous sapphire charms in every color by Mia Medak, new draped shapes in vermeil by Swati Dhanak. You'll just have to follow me on Instagram to see the rest.
What is your top pick from Metal & Smith?  Let me know so I can be sure to visit your favorite designers at the next edition, which is scheduled for August 21.