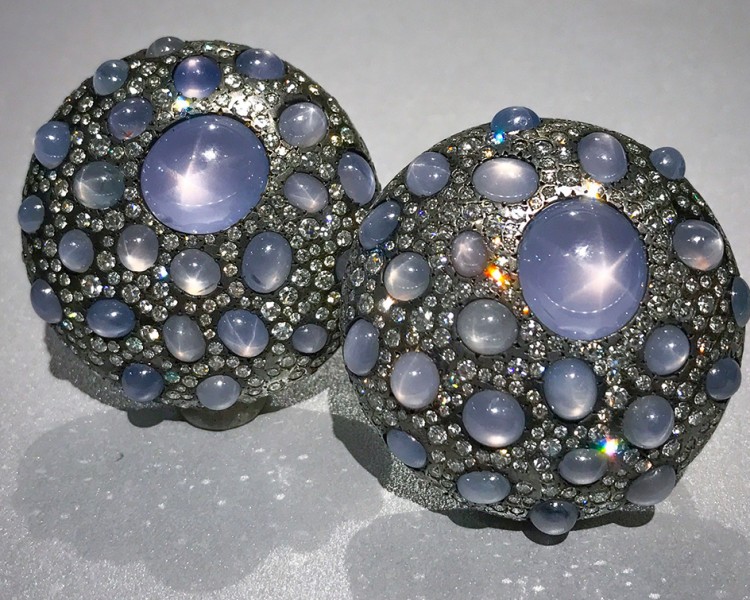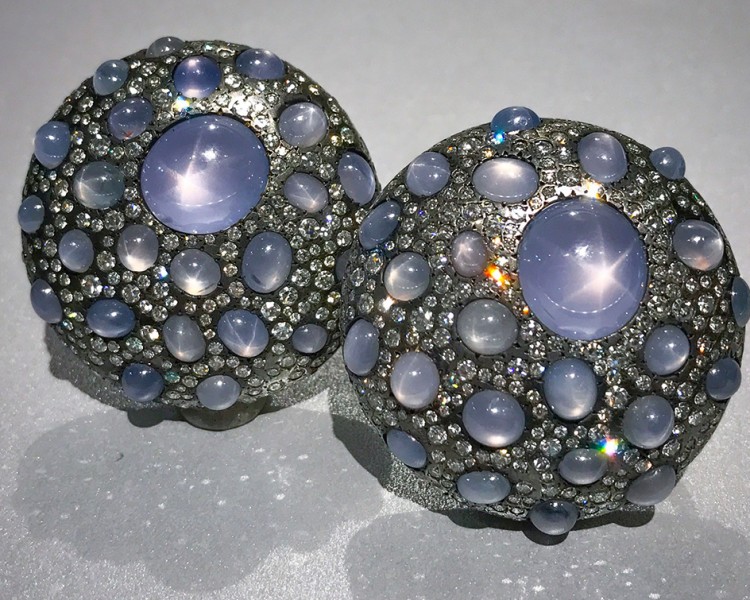 Top Five: TEFAF
The TEFAF art fair, famous for its annual event in Maastricht in March, just completed its second show in New York, from May 4-8 at the Park Avenue Armory. This edition of the fair had fewer jewelry exhibitors than the first fair in New York in October 2016: just Simon Teakle, Reza and Didier, a specialist in artist's jewelry. It was still worth a visit for the gem obsessed, thanks to these five spectacular jewels.
 
JAR Brooch at Simon Teakle
This fibula brooch is classic JAR: unusual color, dramatic scale, and meticulous craftsmanship. Tourmalines, garnets, emeralds and diamonds form five articulated crosses. The end of the fibula is pave tourmaline, diamond, and emerald. The pin is almost five inches long: let's just say it makes a statement.

JAR Star Sapphire Earrings at Simon Teakle
These bombe earrings designed by the legendary Joel Arthur Rosenthal are set with a whole galaxy of star sapphires as well as diamonds. The date is 1991.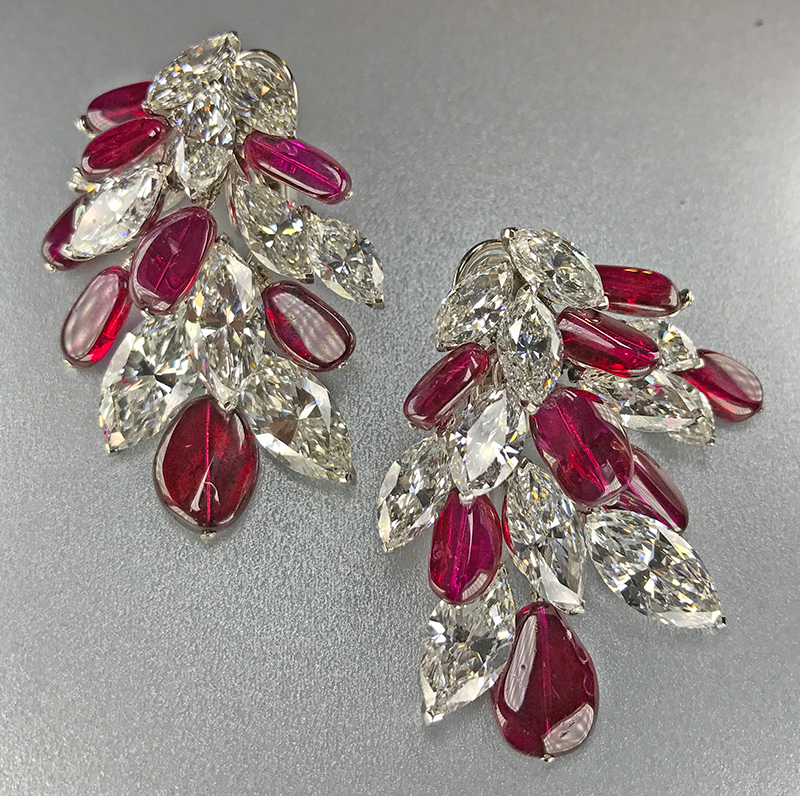 Ruby and Diamond Earrings at Reza
The gems on these magical earrings seem to float with barely any metal showing. Best of all, they are completely flexible and move with you. The ruby beads are Burmese with exceptional color and clarity.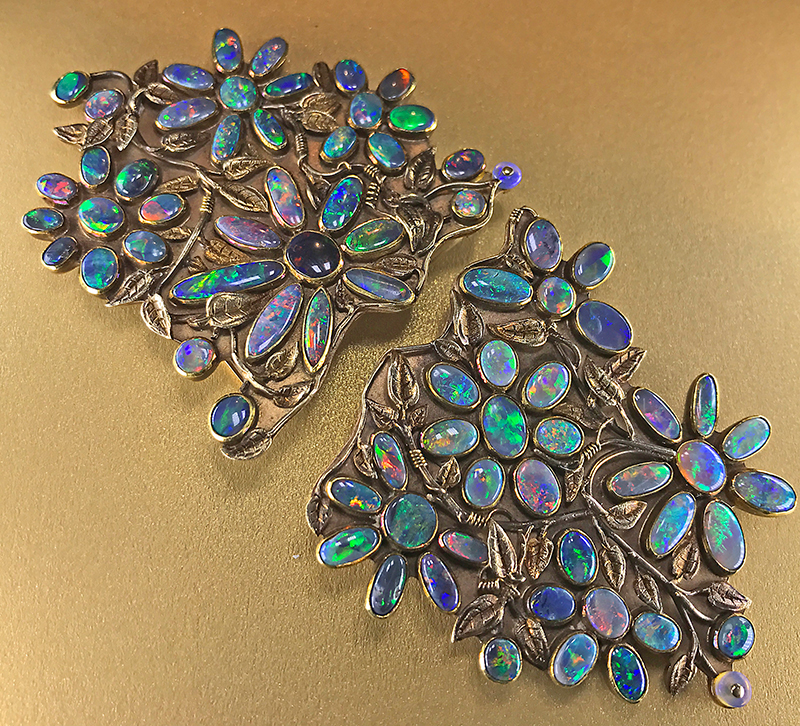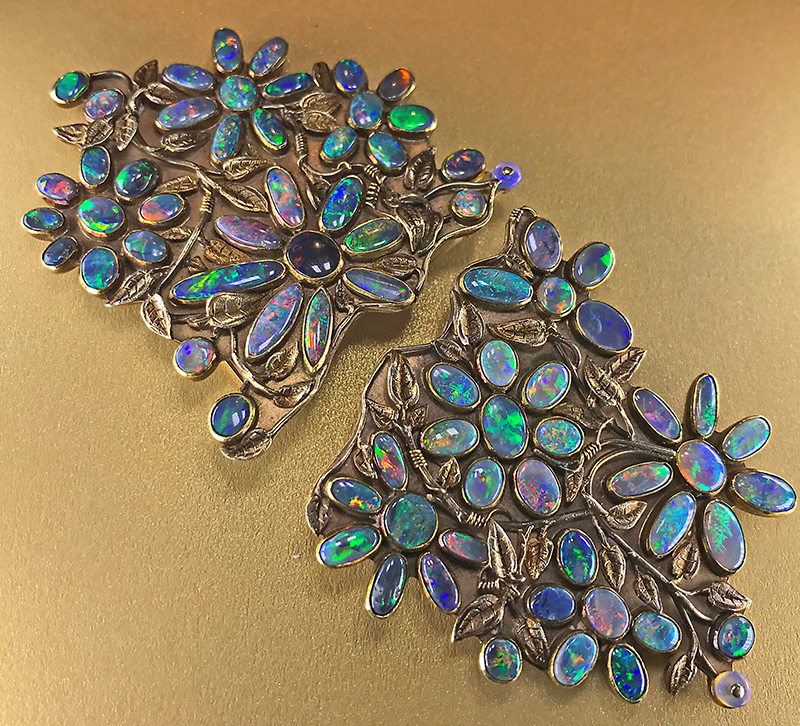 Arts & Crafts Dress Clip at Simon Teakle
This clever double clip brooch looks so modern. The opal flowers and foliage, the split design that allows you to wear the two halves separately or together, and the bold scale (it's 4.5 inches across) make this a really special piece. It's hard to believe it's from 1910.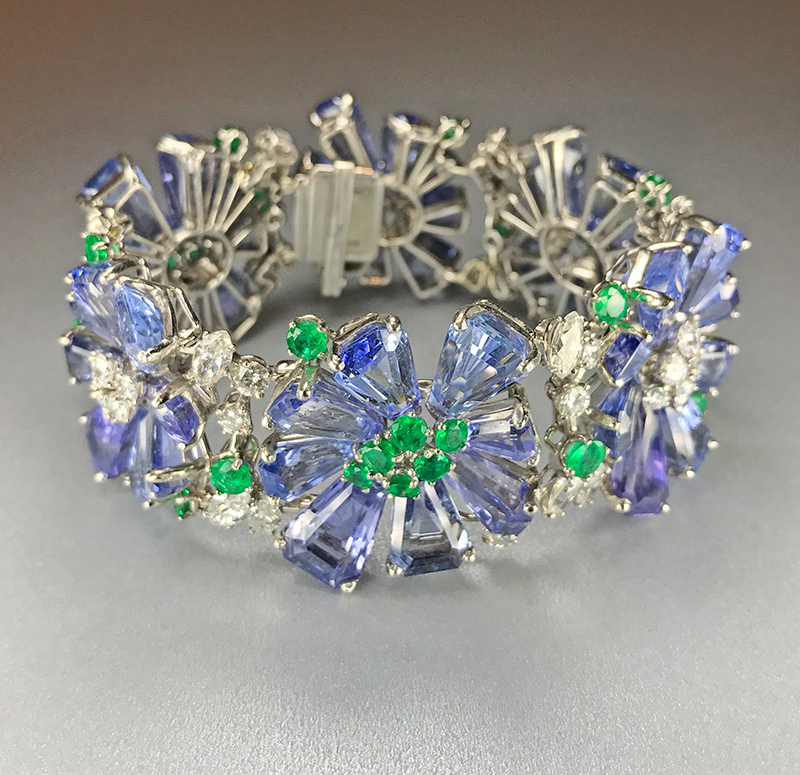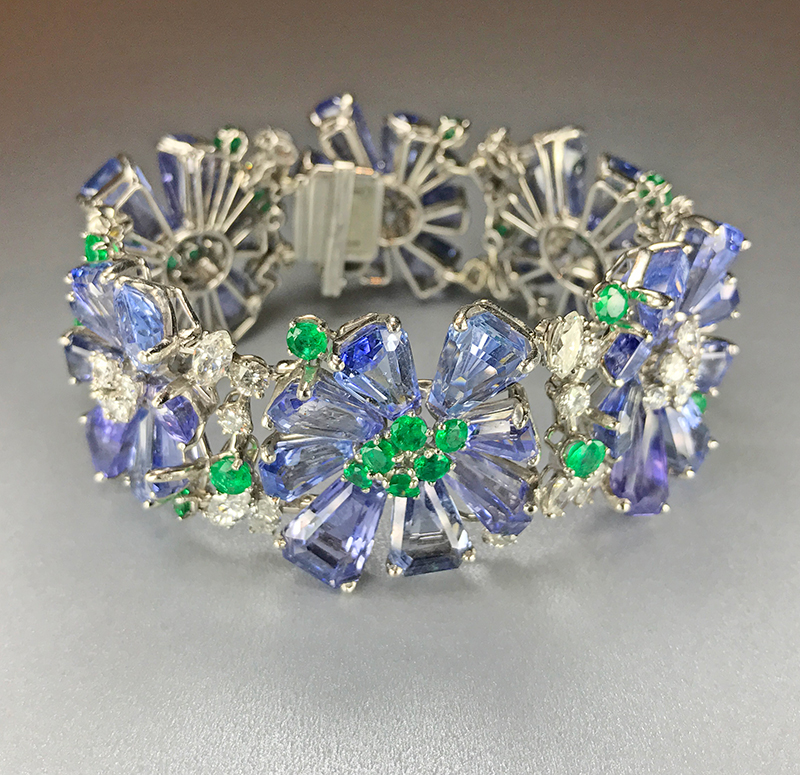 Oscar Heyman Suite at Simon Teakle
This bracelet and its matching necklace have beautifully geometric sapphire petals. It gives them a cubist look I find more interesting than classical flowers. Some have diamond centers and other have emeralds. The necklace has 14 flowers and the bracelet has six.