The Art of Buccellati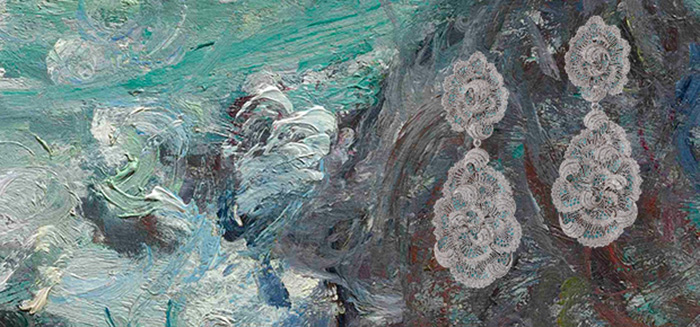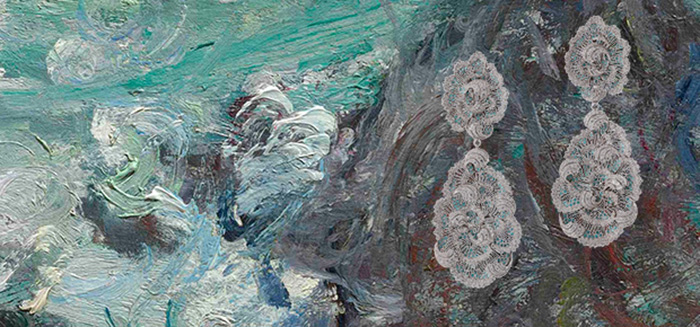 Is jewelry art?  A new exhibit to celebrate the opening of Buccellati's new flagship store on Madison Avenue in New York says "of course."
The exhibit of The Buccellati Art Collection showcases five jeweled masterworks next to the five masterpieces of Impressionism and Post-Impressionism that inspired them. The project is a collaboration between Andrea Buccellati and Lucrezia Buccellati, his daughter, who is the first woman to design for the brand. Paintings are courtesy of David Wildensteinof Wildenstein & Co, who also happens to be Lucrezia's husband.
Viewing the exhibit is an embarrassment of riches: the paintings by Claude Monet, Pierre Bonnard, Winslow Homer, Mikhail Larionov and Odilon Redon could comfortably hang in the Metropolitan Museum of Art a few blocks away.  And each of the five intricate jewels they inspired took months to design and construct.
It's also fascinating to experience the paintings and play a guessing game of how the forms and emotions of each painting will translate into metals and gems, comparing your own visions with the final Buccellati creation. The jewels are constructed using Buccellati's signature honeycomb technique so they are light and transparent on the body, accented with diamonds, and in one case, Paraiba tourmalines. Dimension adds to the sensation of movement.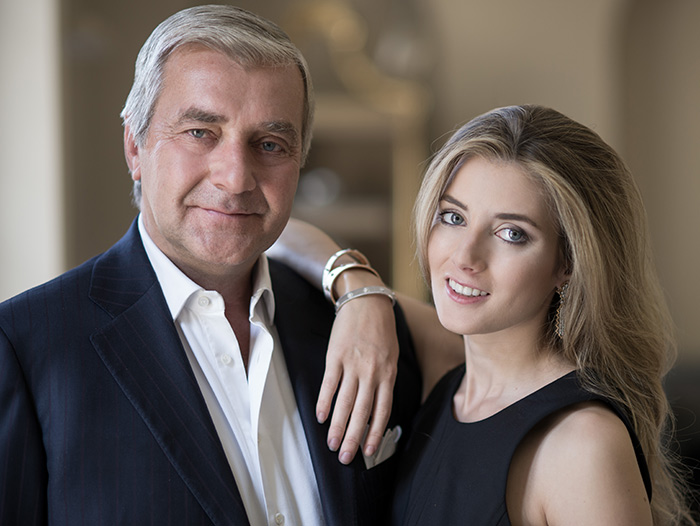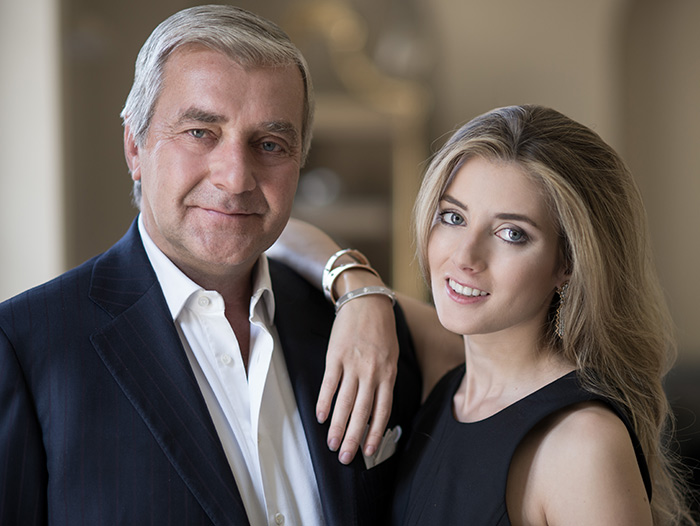 Many of the jewels are collaborations between the father and daughter, a balance between genders, between generations, and between New York and Milan. "I think Lucrezia brings a new point of view, more feminine," Andrea said. "I can help her with my experience of how to construct the piece, the technical drawings." Lucrezia agrees: "Our collaboration creates a kind of equilibrium, combining our differences into one to create, not perfection, but almost perfection."
In particular, a delicate pair of ear cuffs inspired by Odilon Redon, a Buccellati first, were an idea of Lucrezia that her father initially rejected. "The painting made me imagine dreams of flying so I designed these ear cuffs like wings," Lucrezia explained. "I first said, Lucrezia, it's not us," Andrea said. "But she said, no Papi, we have to do it. And she's right, it tells our story in a more contemporary way."
Inspiration: Claude Monet's Tempête sur les Cotes de Belle-Ile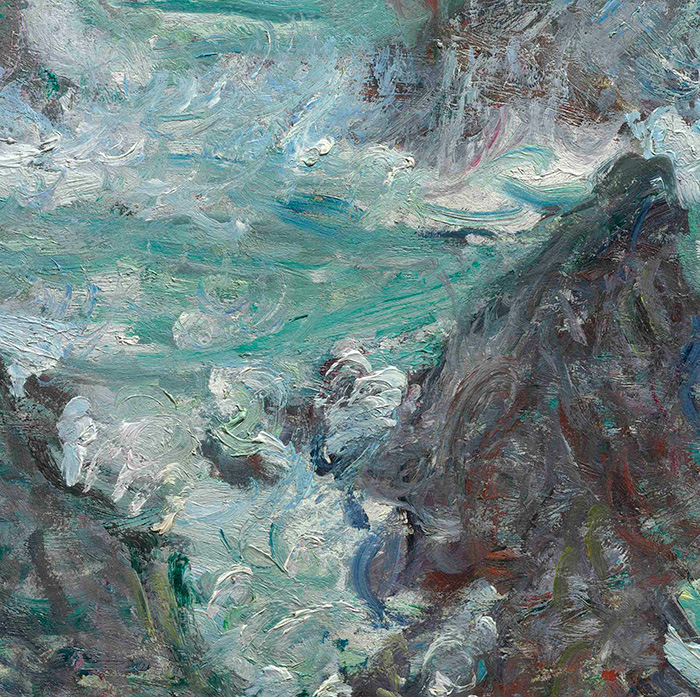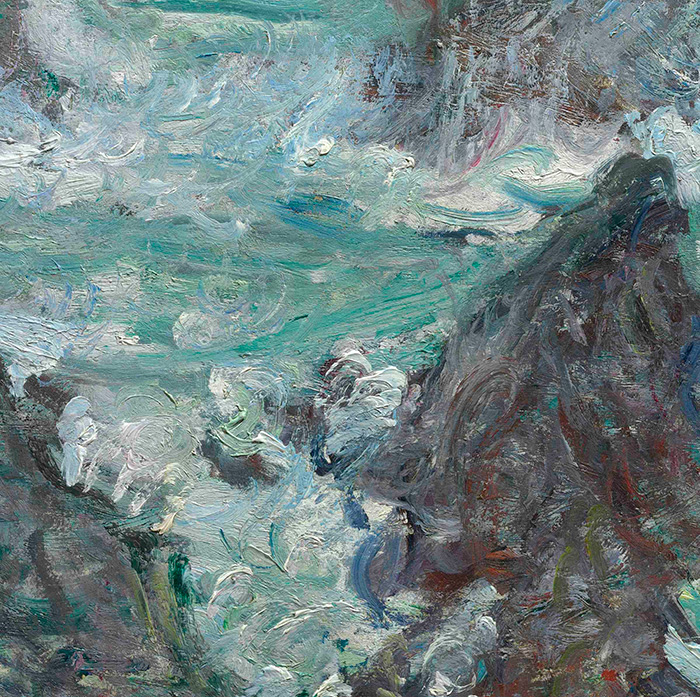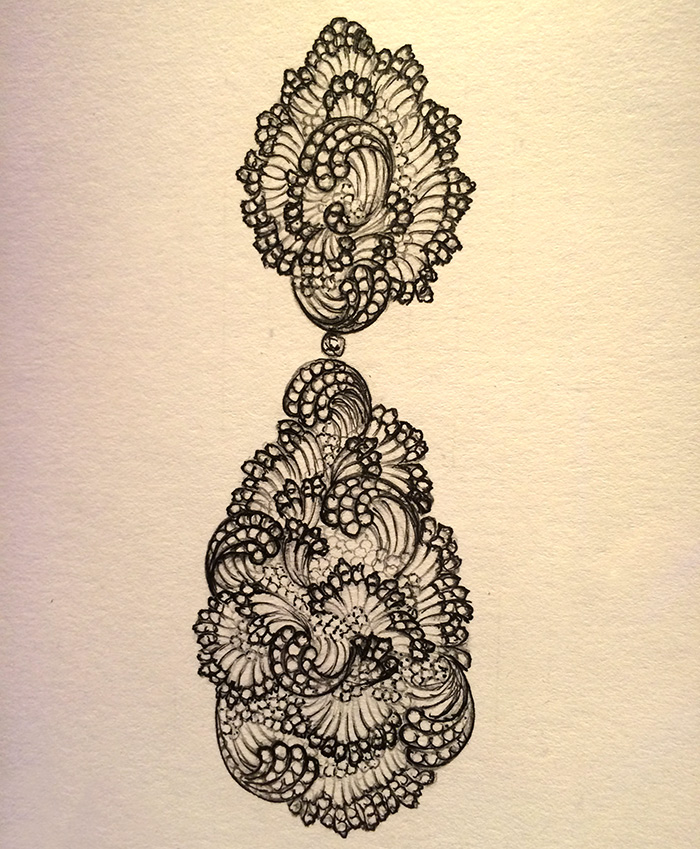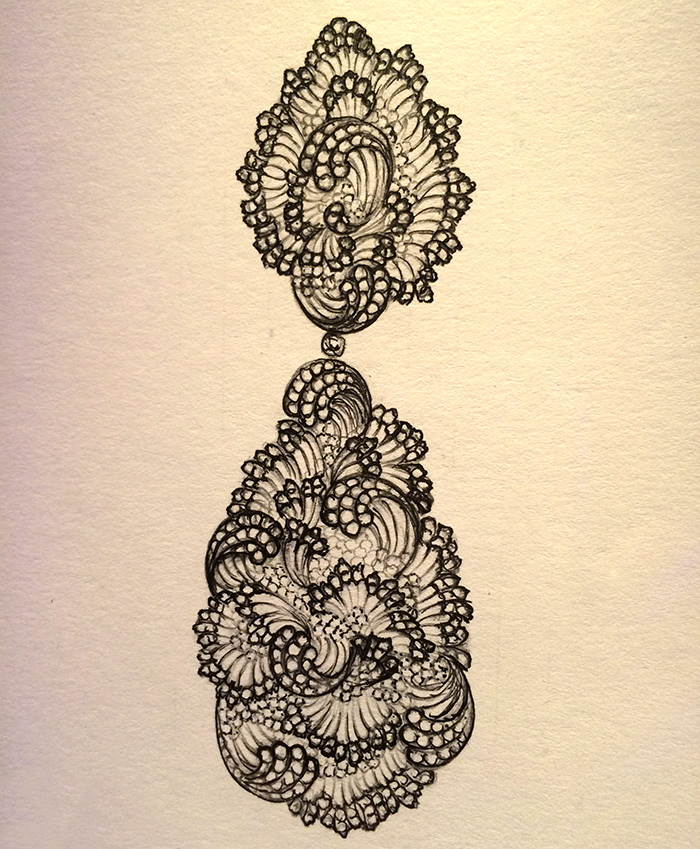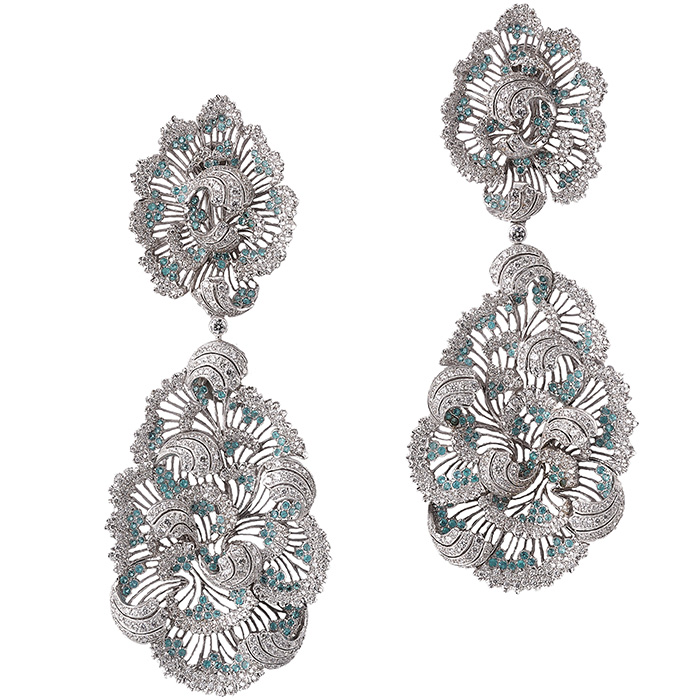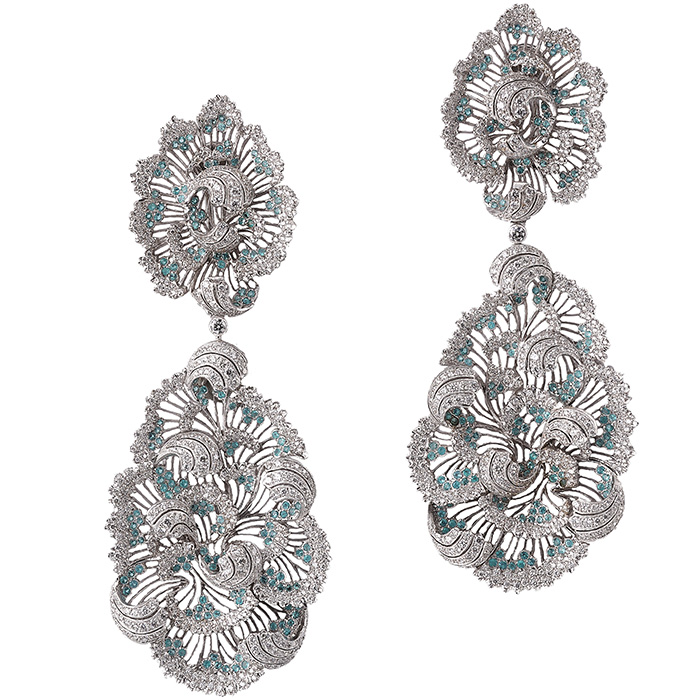 Inspiration: Winslow Homer's Light Blue Sea at Prout's Neck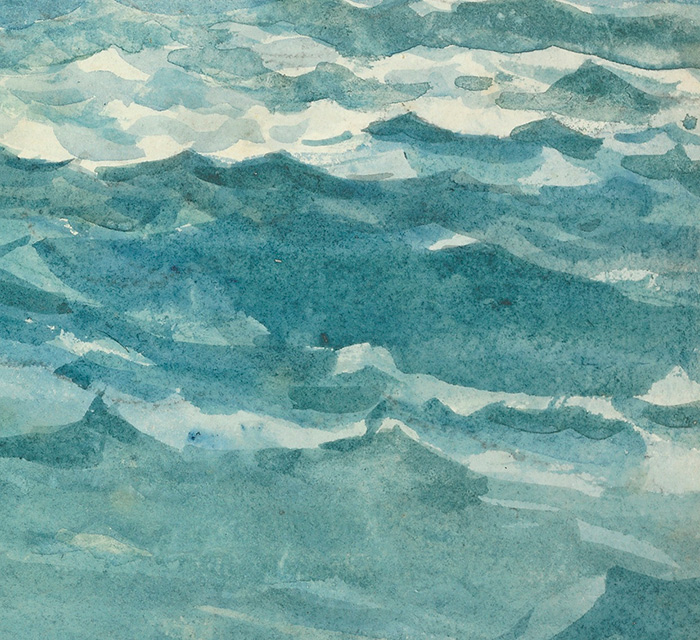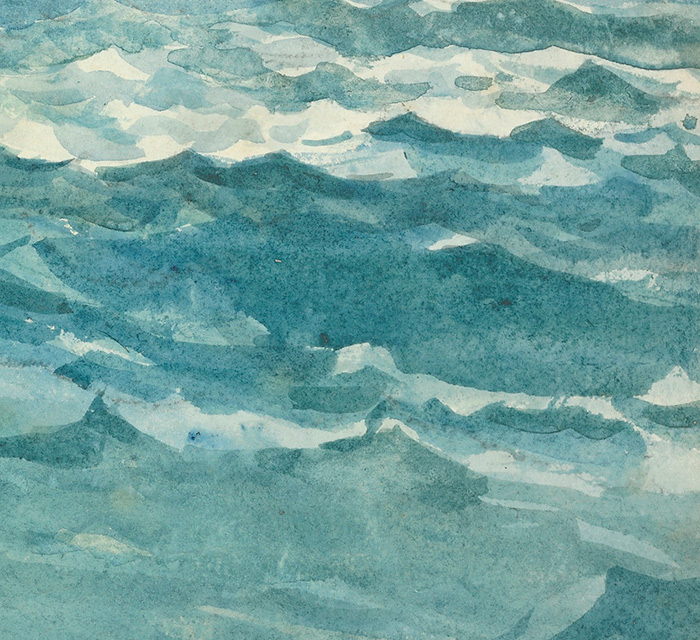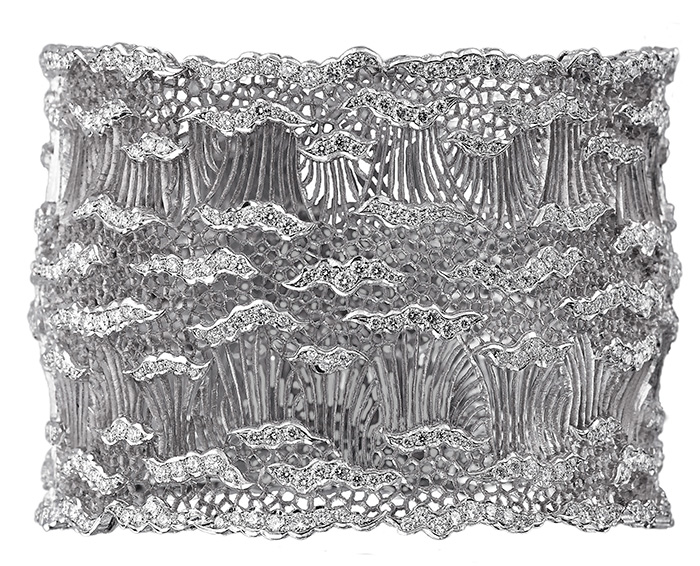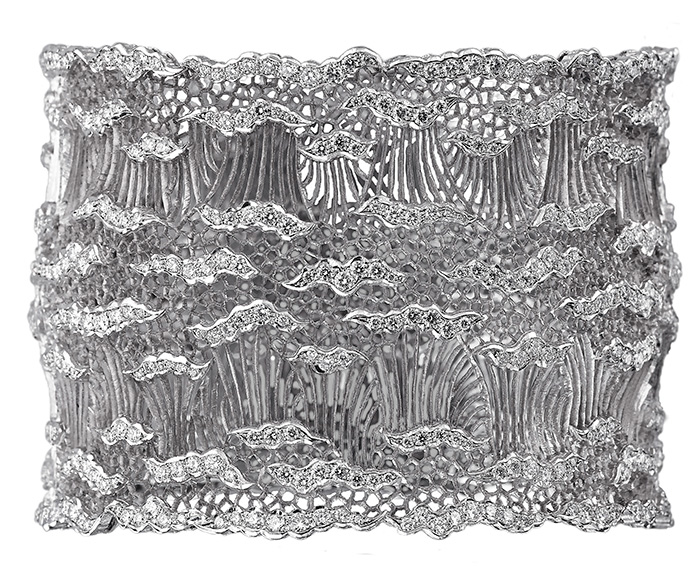 Inspiration: Odilon Redon's La Chute de Phaéton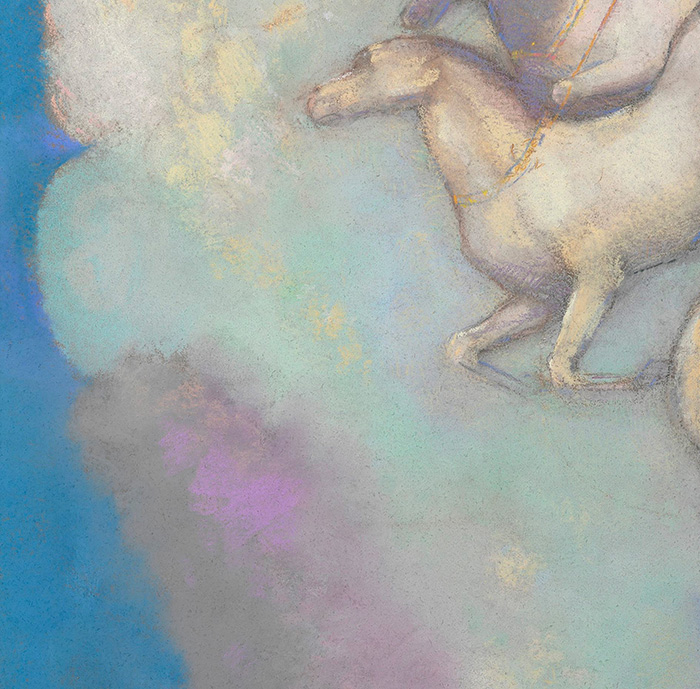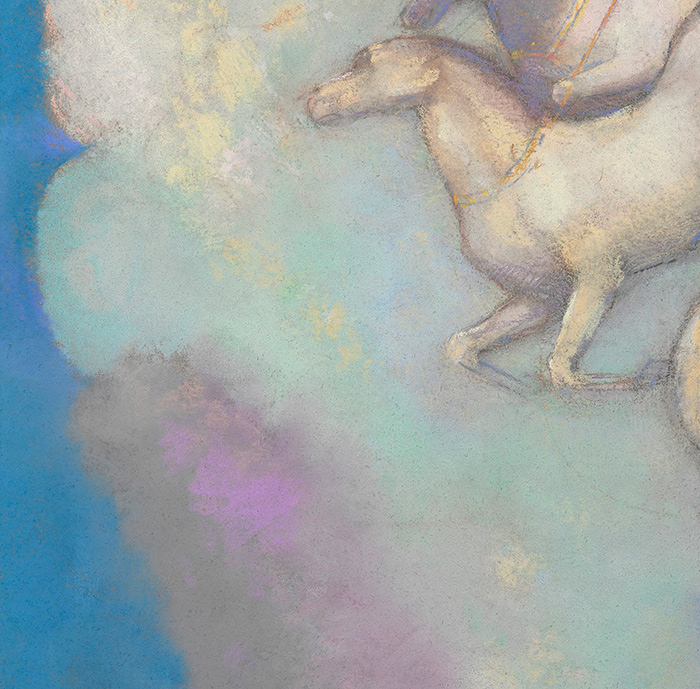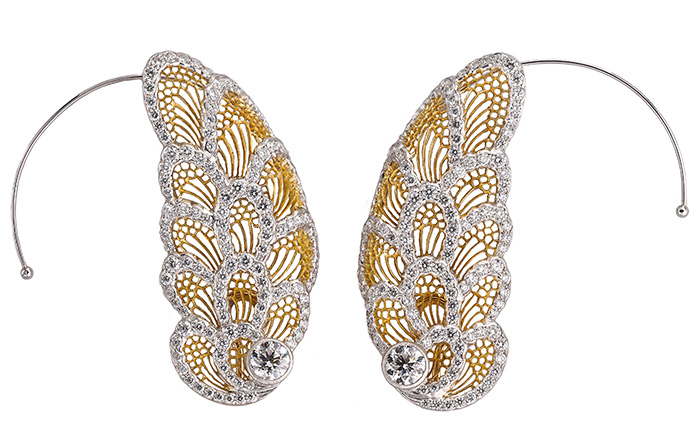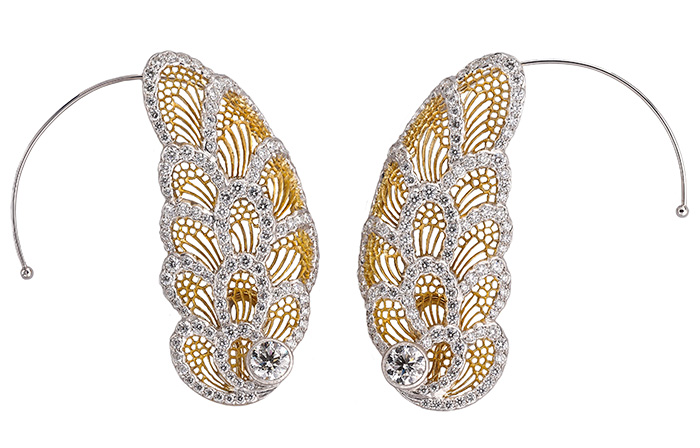 Inspiration: Pierre Bonnard's Deux Vases de Fleurs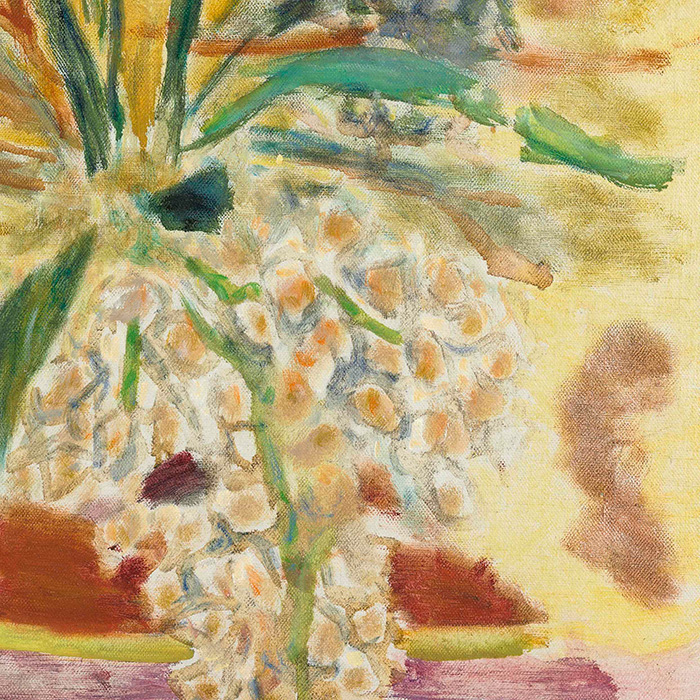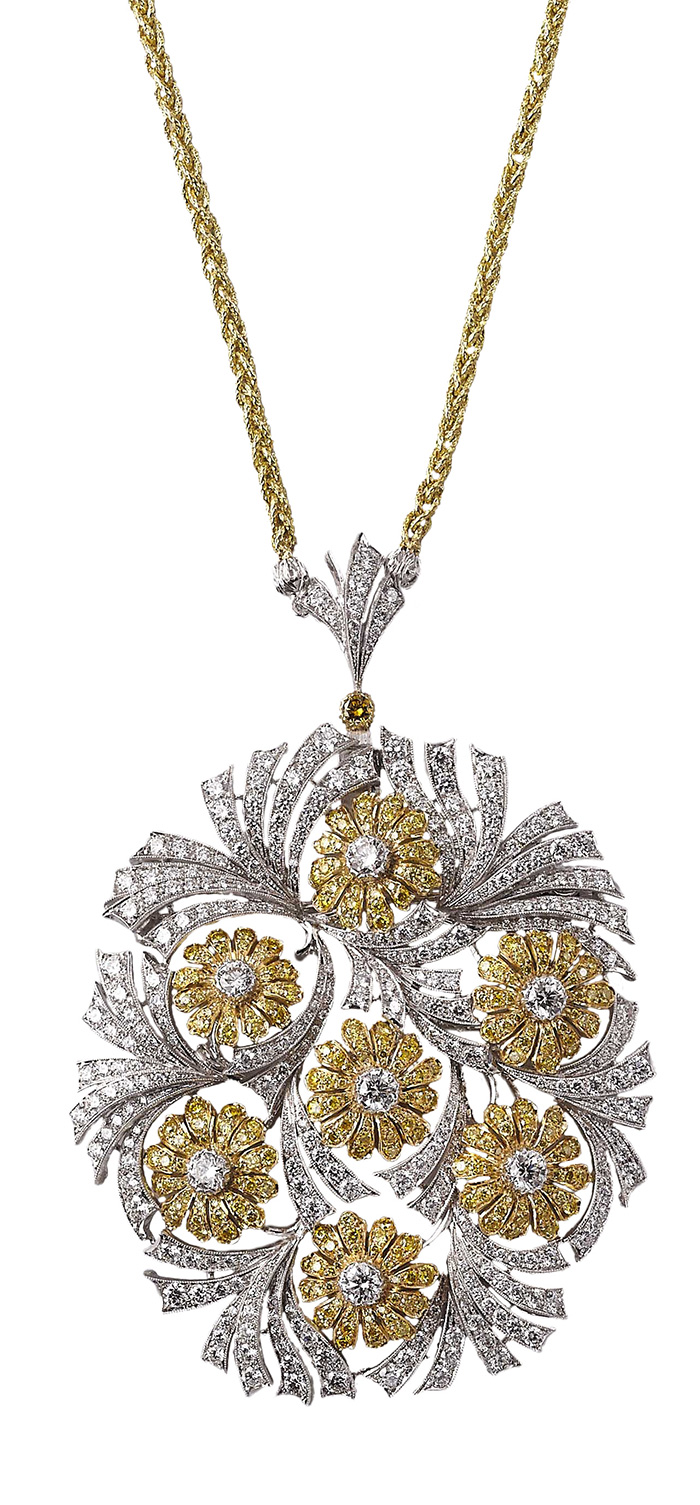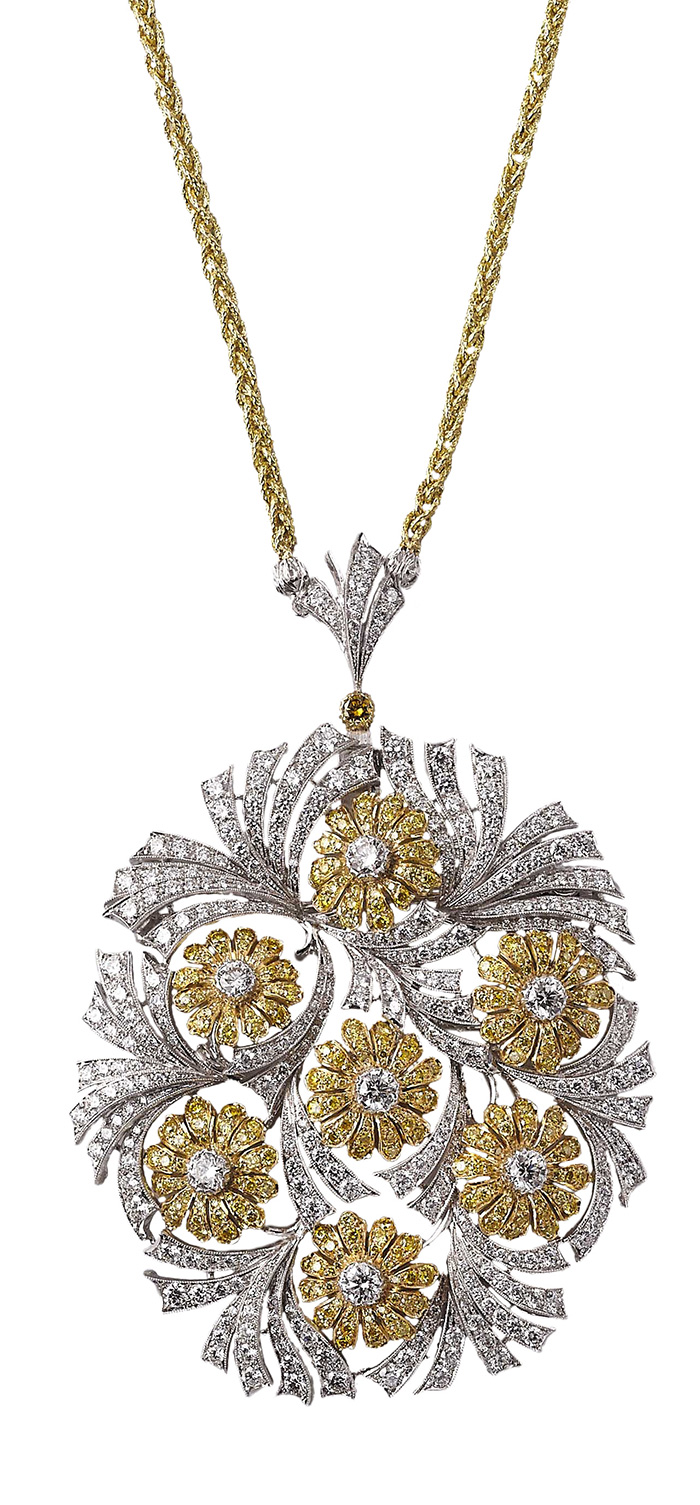 Inspiration: Mikhail Larionov's The Spider's Web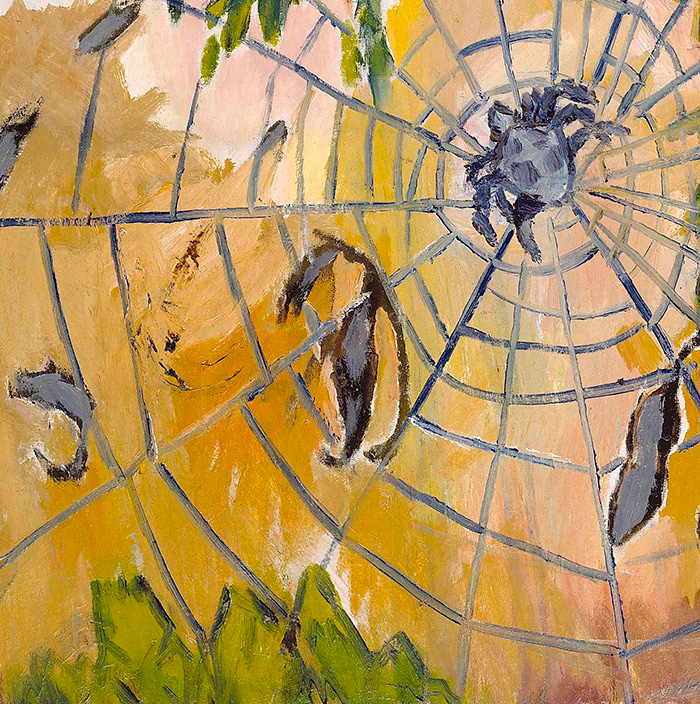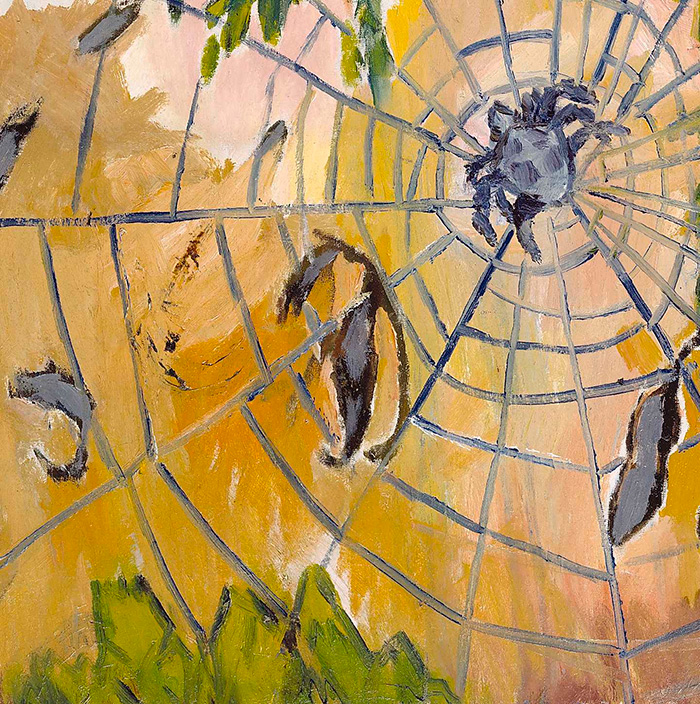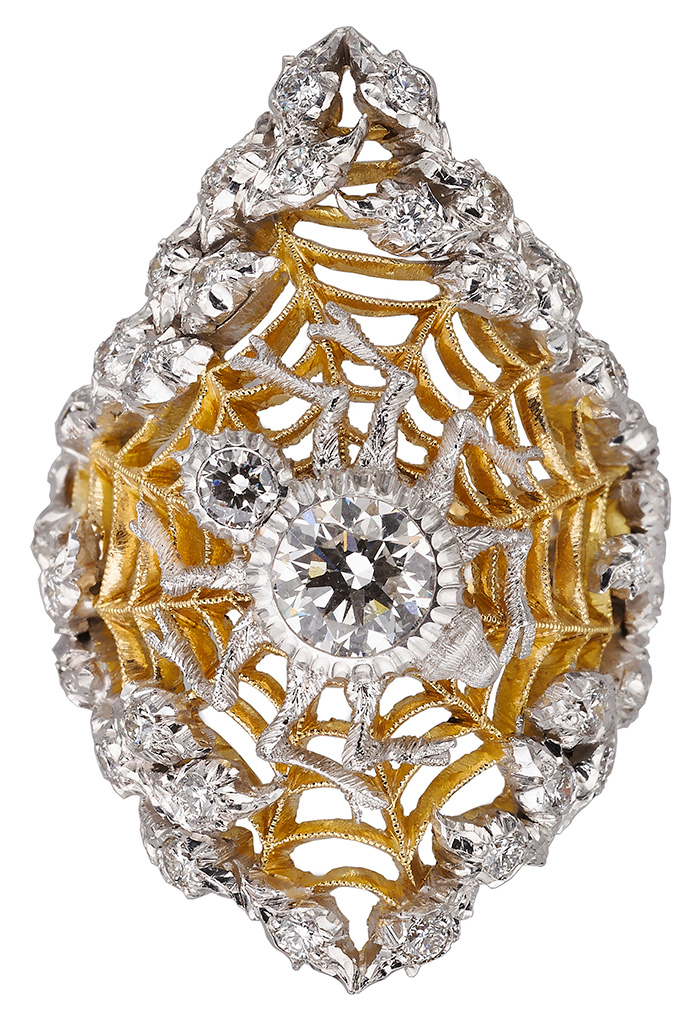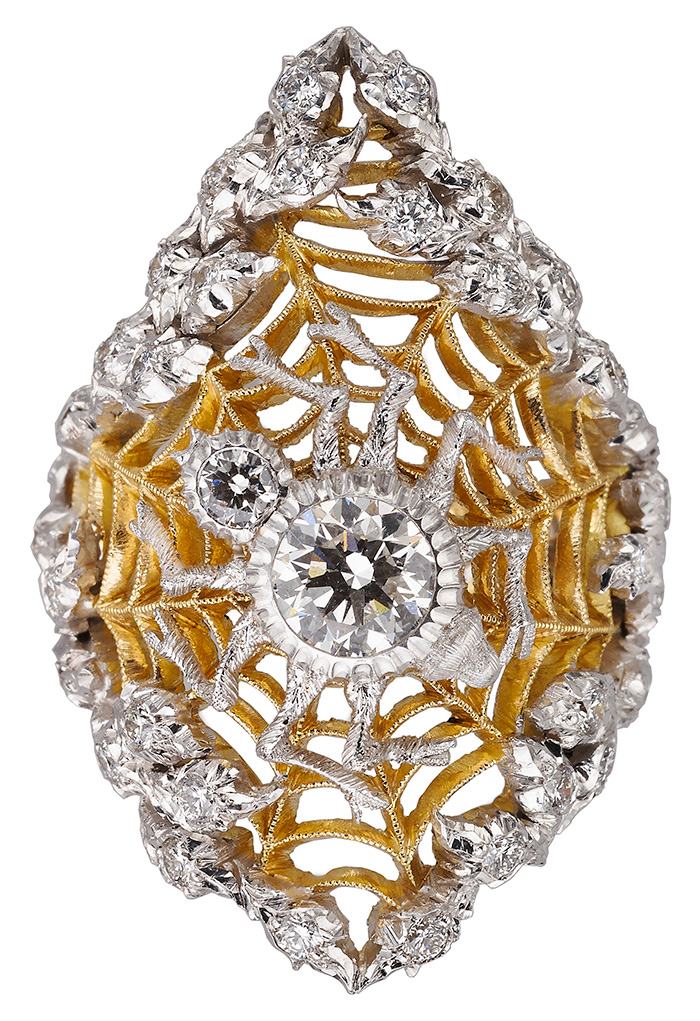 The exhibition officially opens today with a celebration even to benefit the Save Venice foundation in the new Buccellati five-story flagship store at 714 Madison Avenue in New York.