Spectrum Styles You'll Want to Wear Everyday
I've already blogged about the 2013 Spectrum Award winners and the amazing earrings at the Spectrum Awards this year. At the risk of overdosing on all things Spectrum, I do have one other category of designs from this year's competition I wanted to share with you: inspired everyday jewelry.
These Spectrum entries didn't win an award (this kind of jewelry rarely does) but you'll want to wear them. They are exactly the kind of piece you reach for every morning. Interesting but understated. Colorful but not loud. Clever but not gimmicky. Sophisticated but easy to wear.
Take this necklace by Lorraine Bennett of River Stone for example. Not the first layered pendant style you've seen this year, of course.  But notice how the faceted shape of the metal tags perfectly echo the faceted shapes of the slices of rhodolite garnet and white beryl? It's simple but very well done. And easy to make your own with engraving, too. Would be nice to see a collection of these with birthstone options. (Bennett entered a similar style in 2010 so I am hoping that collection exists!)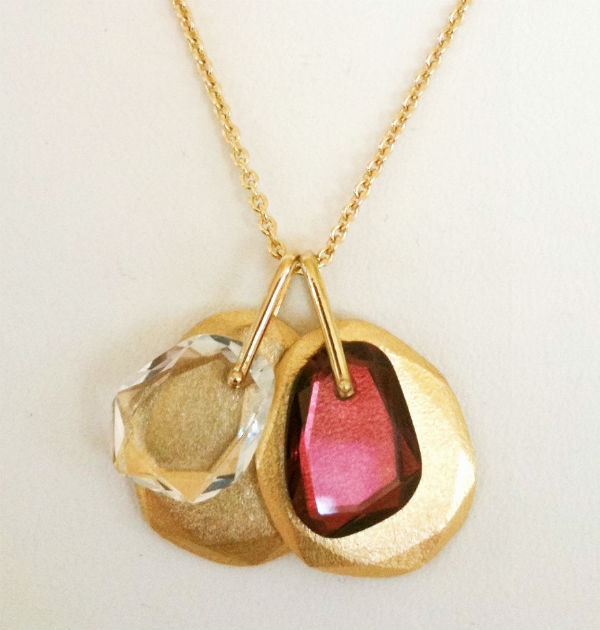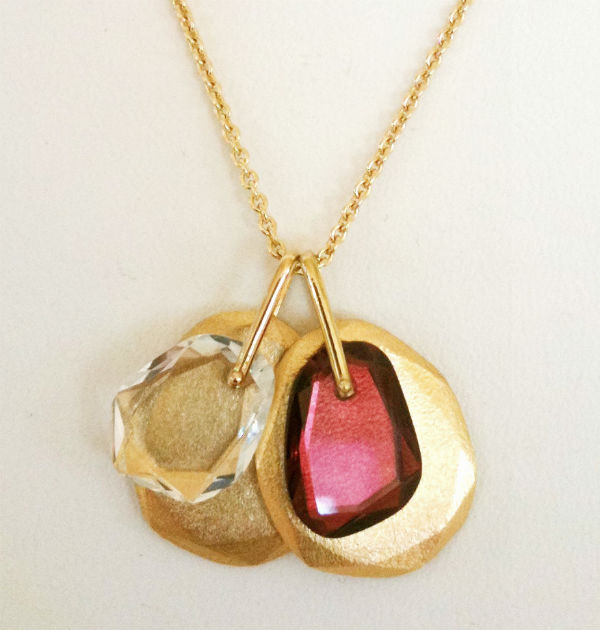 The necklace below might remind you of collectible add-as-you-go styles like Pandora or Storywheels that have become the contemporary charm bracelet. The difference? Each of the "beads"on this necklace by Leon Mege is instead a tiny platinum ring set with emeralds, sapphires, amethysts and spinels. The concept is a clever alternative to all the me-too bead jewelry out there: just as collectible but different.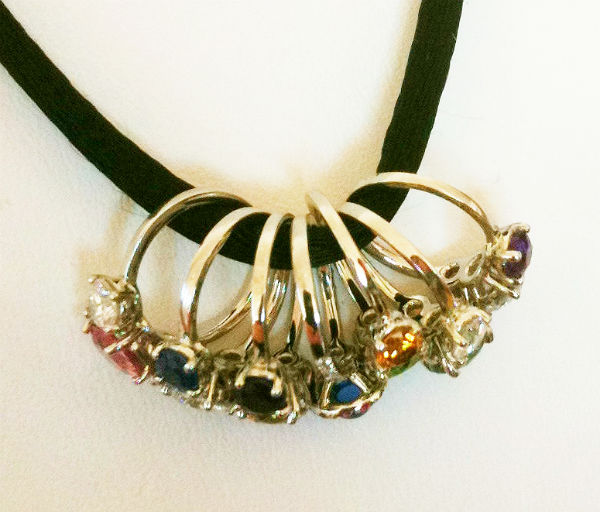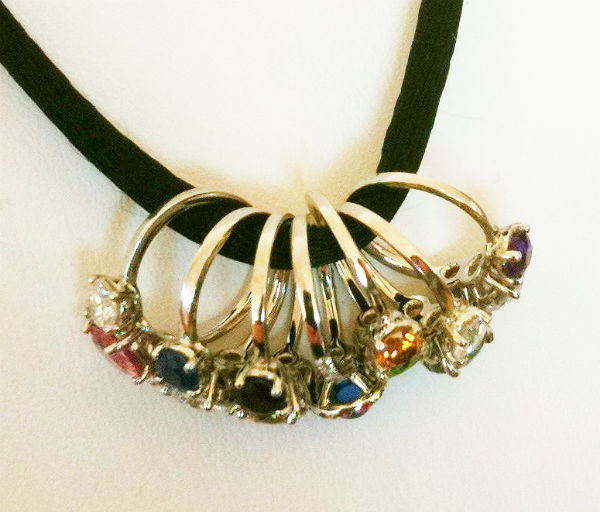 This wedding band by Surbhi Pandya of YNY Jewels is channel-set with square rose-cut pastel sapphires. I love the sleek profile (but would like this ring better in a different palette. Moonstone! Green to brown garnet!) Without the side diamonds, it would be a good stack ring also.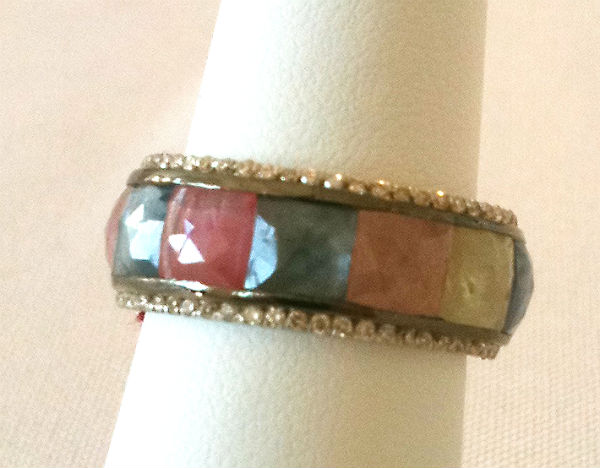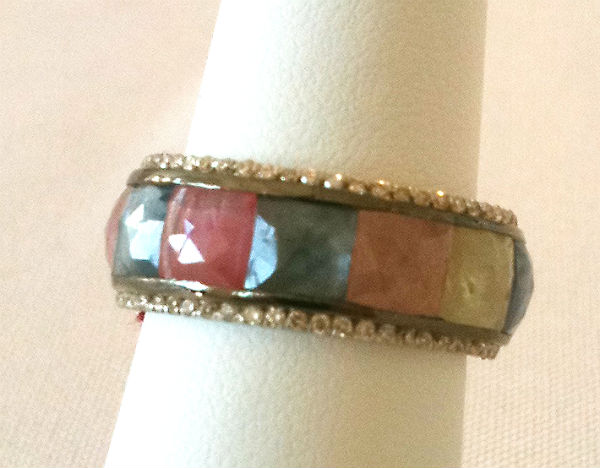 Once again a shout out to AGTA for displaying ALL the Spectrum entries each year, not just the winners: it makes the Spectrum viewing a must-see every year.