Pearls that Speak What's in Your Heart. Literally.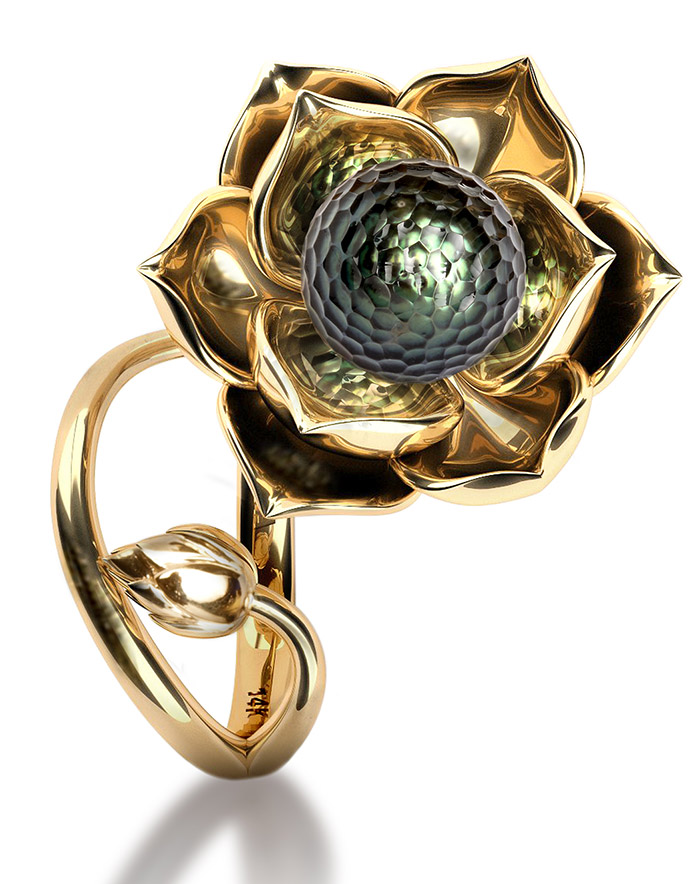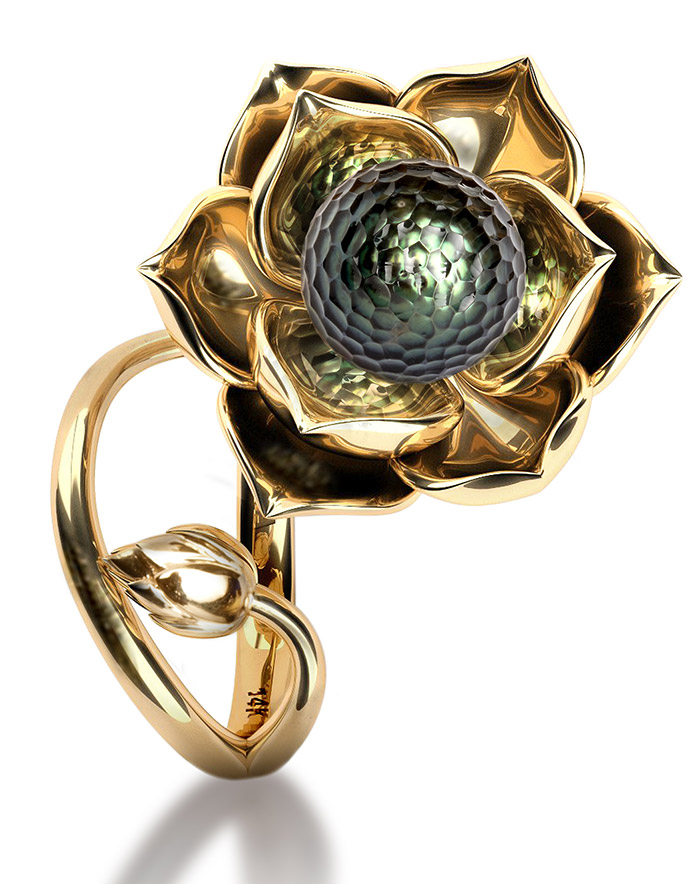 Smart jewelry just got a lot more romantic.  The Momento Pearl Collection from Galatea has a NFC chip hidden inside each pearl that allows you to record a message or video that will play back every time you touch the pearl to your smart phone. It's like a multimedia locket, hidden inside a pearl. It's a big idea and the company knows it: a patent is pending.
Imagine the possibilities. Or watch this video, which ups the Jane Seymour Open Heart commercial in the tear-jerker sweepstakes.
Galatea has created a simple streamlined app (Android only for now) that lets you easily record and play back messages. The best part?  The jewelry doesn't look like "smart" jewelry at all.  It looks like…jewelry.  The tiny computer runs without a battery by induction energy.
The Momento Collection features carved pearl designs, Galatea's specialty, but in theory it could work for any jewelry style. Pearls are the perfect medium for smart jewelry because, unlike metal, they don't block electronic signals. The company plans to introduce more diamond and gemstone styles next year. Here are some examples of styles from the new Momento Collection, which will be available early next year in Galatea retailers, just in time for Valentine's Day. The collection  includes 29 pendants, 26 earrings and 8 rings in 14k gold with Tahitian and freshwater pearls starting at $350.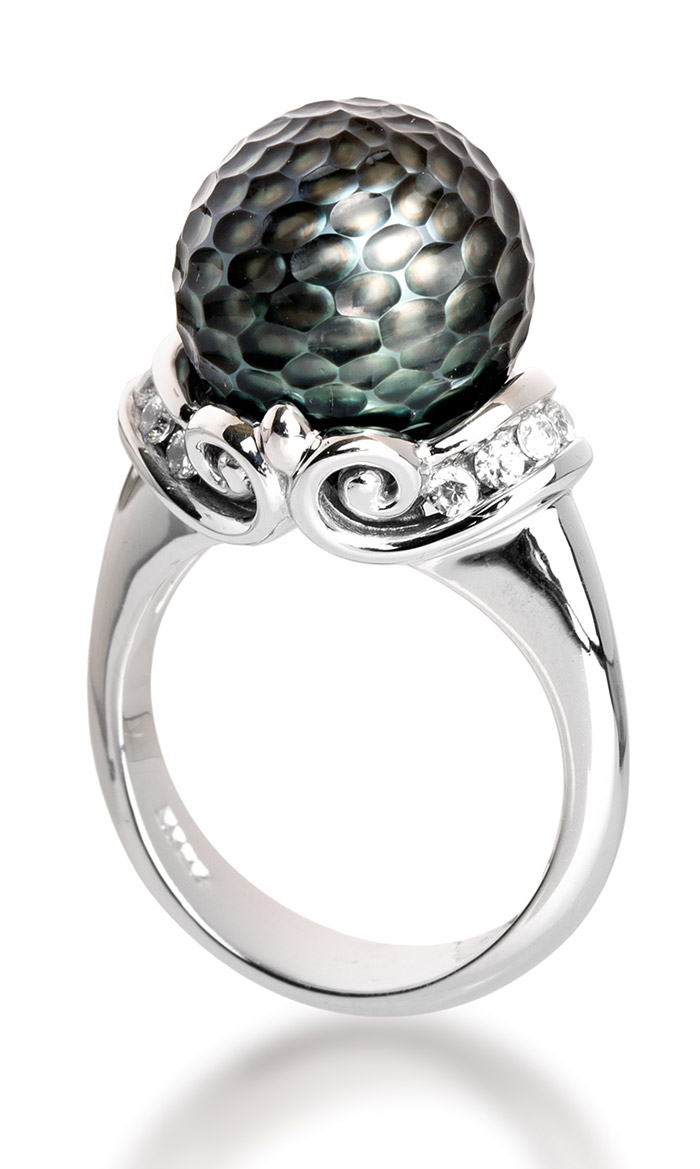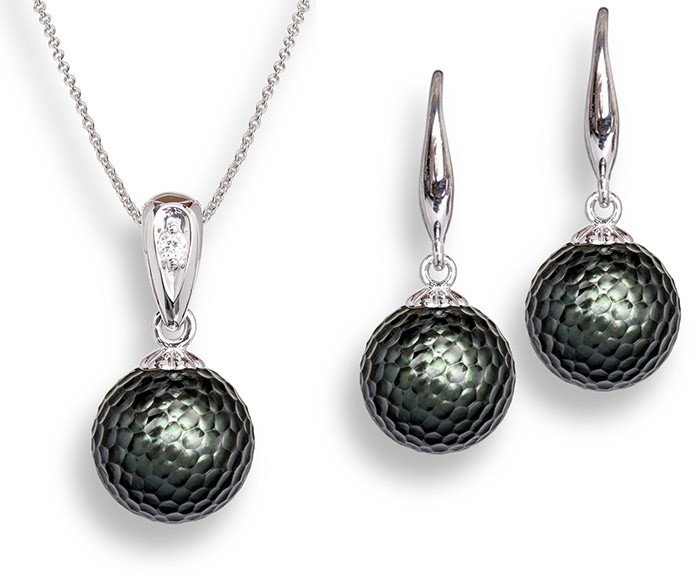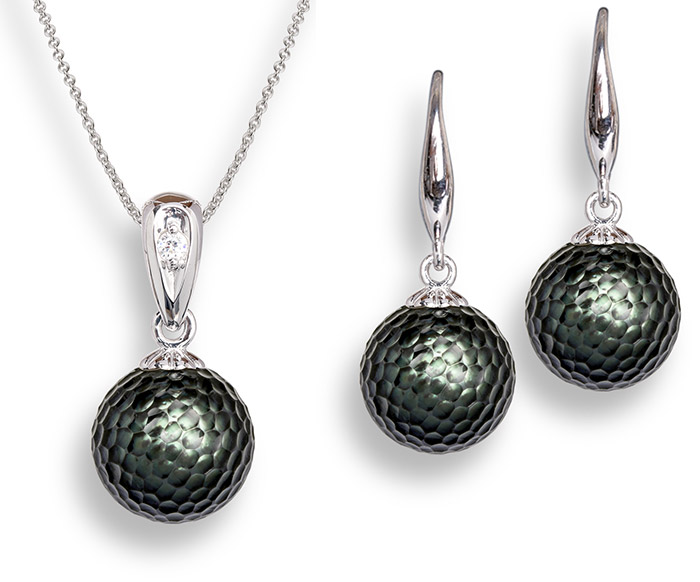 This isn't the first time that Galatea mad pearl scientist Chi Huynh has broken new ground.  He invented the innovative Diamond in a Pearl Collection in 1998, still a best-seller today.  In 2005, he launched the Galatea Pearl, a cultured pearl grown on a gemstone bead nucleus, founding a pearl farm in Vietnam to control the growth process. His innovation isn't limited to pearls, either.  He created a new gemstone cut, called the DavinChi Cut, which reflects color mysteriously from another gem set underneath.
But the Momento Pearl extends his innovation into the interesting new market for wearable technology. "This is where the future of jewelry begins," Chi says. "A person can 'live' in this pearl forever, as it holds the voice and memories of a loved one."