Hope Diamond Gets a Makeover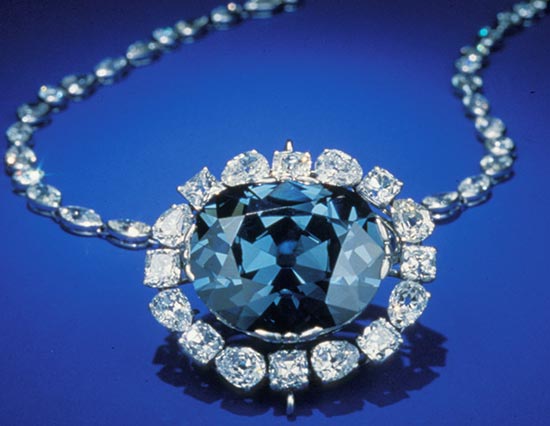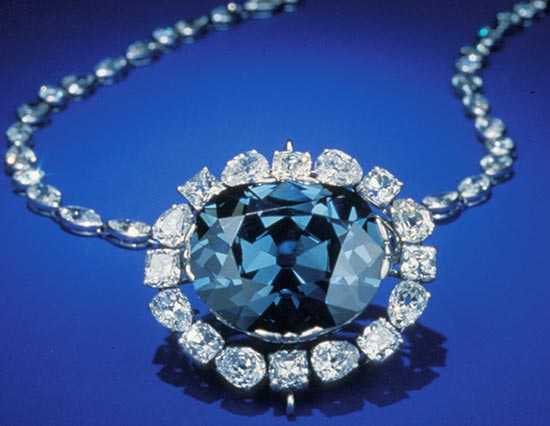 The Hope Diamond, the crown jewel of America's gem collection, was donated to the Smithsonian fifty years ago.  (Harry Winston famously sent it, the most valuable gem in the world, from New York to Washington by Registered Mail.) The Hope, which is the Smithsonian's most popular exhibit, is famous as much for its supposed curse as for its beauty.  It does exhibit a very unusual firey red fluorescence that is pretty eerie.
The Smithsonian is marking the anniversary by commissioning a new setting for the 45.52-carat dark blue Hope, from Harry Winston, of course.  You can vote on which of the three finalists will be the Hope's new setting.  The three designs are extremely conservative. Dare I say dowdy?  Judge for yourself below.
But, fortunately, the new setting, which will be revealed on the Smithsonian Channel's "Mystery of the Hope Diamond" documentary in March 2010, is only temporary. The Hope will be exhibited loose until March 2010 then in its new setting for about six months. The Hope will be returned to its old setting by the end of 2010.  The old setting is looking pretty chic, I must say, especially in comparison to the new. Think you can do better?  The Smithsonian has a design your own setting website where you can submit your own ideas.