Lydia Courteille's Scarlet Empress
Blood red rubies set in intricate red enamel jewels fit for a queen. Scarlet Empress is the new jewelry collection by Lydia Courteille inspired by Catherine the Great. The saturated monochrome red-on-red palette makes a strong statement. Here's a look at the new collection and the Empress who inspired it.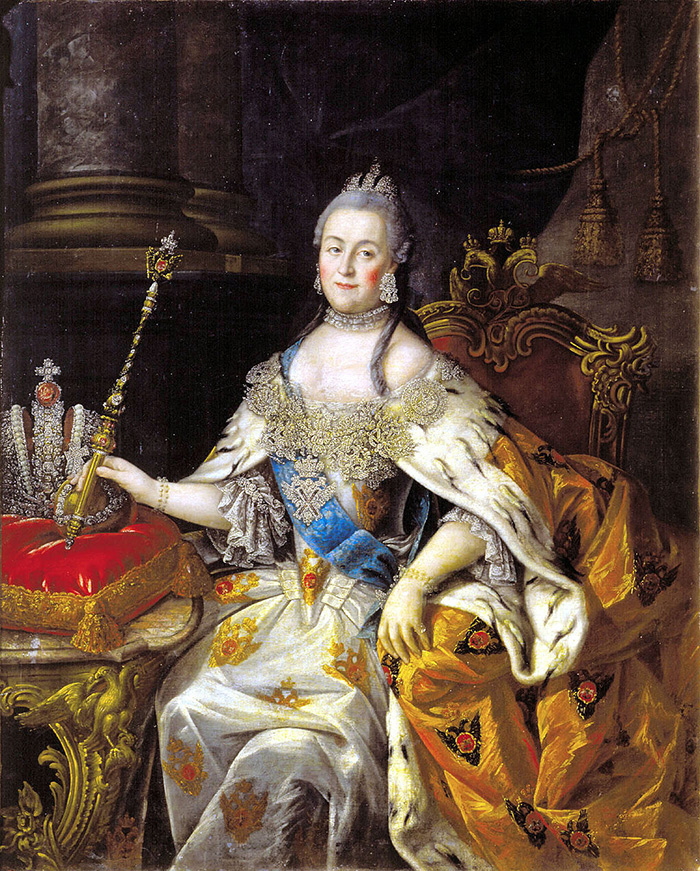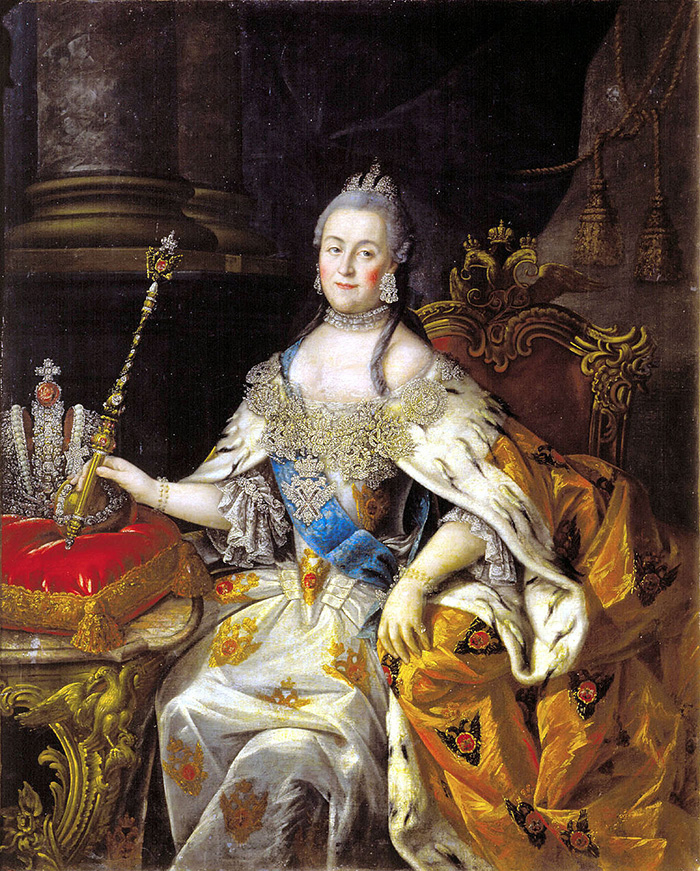 THE INSPIRATION: CATHERINE THE GREAT
Catherine the Great was a woman of discerning taste and strong appetites. One of the things she craved was lavish jewelry. After she took power from her husband in a coup, she was crowned Empress. Rather than wear the traditional Imperial Crown, she decided she needed something more impressive. In 1762, the court jewelers of Russia created a new more elaborate Great Imperial Crown of Russia for her coronation. In addition to 4,000 diamonds and rows of natural pearls, it's topped by one of the world's great gems, a 398-carat red spinel (more than twice as large as the spinel known as the Black Prince's Ruby that adorns the British Imperial State Crown.)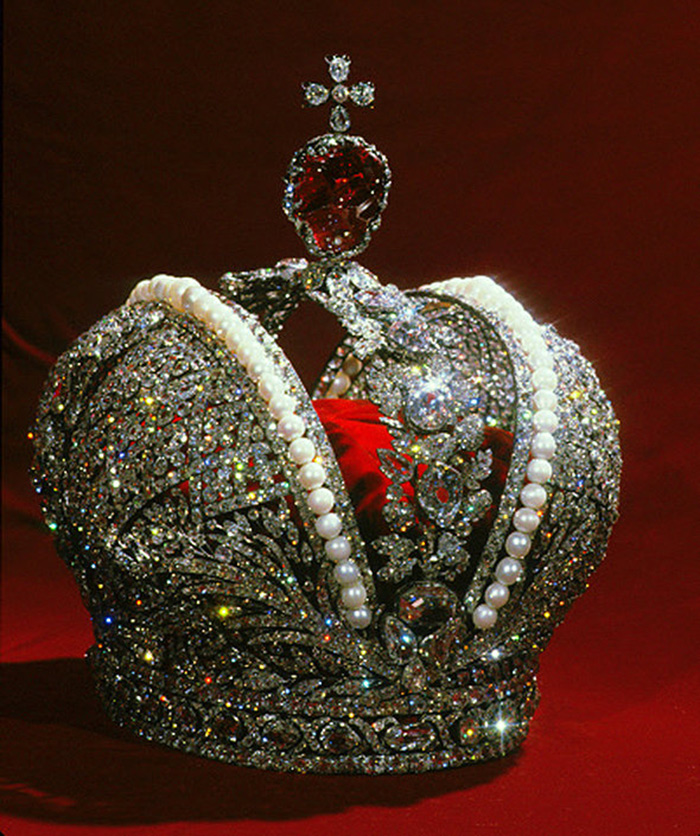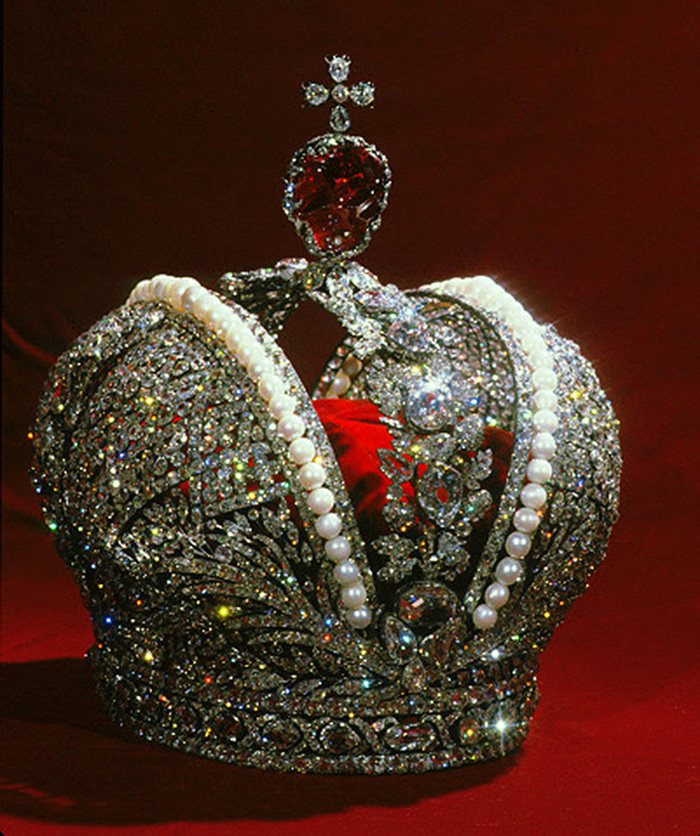 For me, the gem that Catherine the Great is most associated with is red spinel. In addition to the spinel on her crown, she often wore red spinel and diamond jewels with red gowns.  One of my favorite pieces of Catherine's is this red spinel hair ornament in a bow motif from 1764. (Who needs a crown with this in your hair!)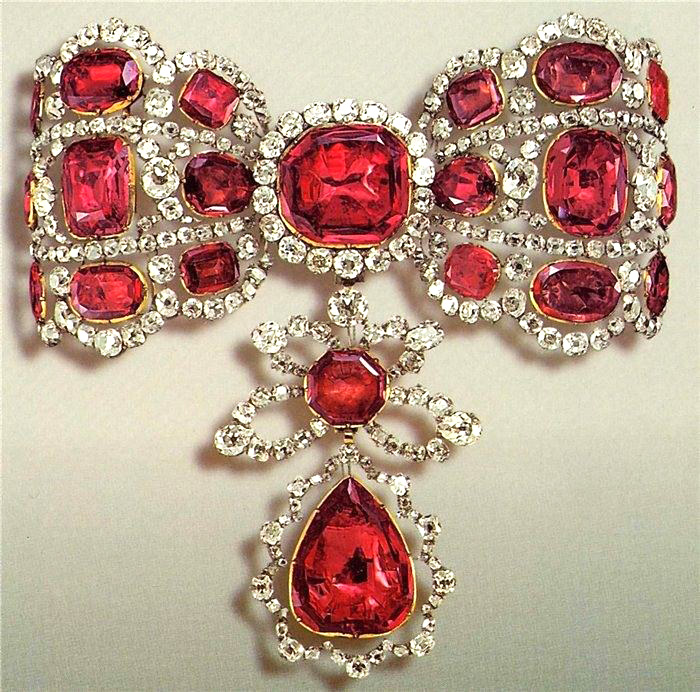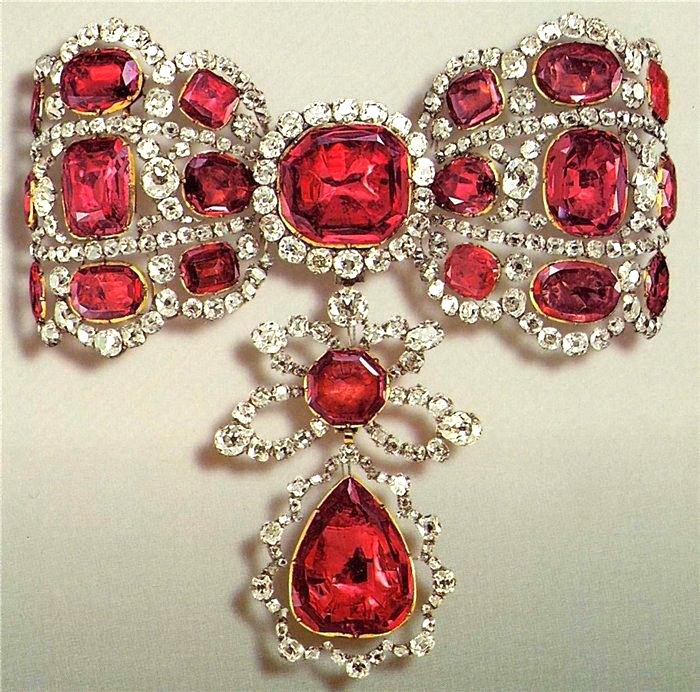 As one of history's strongest female rulers, and one who had a string of lovers and illegitimate children, Catherine has inspired many books and movies. The best known is The Scarlet Empress, which features Marlene Dietrich as Catherine. Both the great empress and the iconic actress who played her are the inspiration for a spectacular new collection of jewels by Lydia Courteille of Paris.
THE COLLECTION: THE SCARLET EMPRESS
Lydia Courteille is known for intricate and elaborate jewelry with unconventional themes. For example, last year's Animal Farm collection had jeweled pigs and cows.  My favorite is her Gardens of Xochimilco collection with its Day of the Dead skulls and vivid fire opals.
Her new Scarlet Empress collection, inspired by Catherine the Great, has all the fantastic detail you might expect from a Lydia Courteille collection. Imperial eagles, crowns, and bows add the intricate detail that is a Lydia Courteille signature.  But it's the palette that makes this collection impossible to ignore: red on red monochrome gives the pieces a modern twist.
Just look at this bold eagle ring with a large rubellite cabochon.  Its crown eagle motif is almost traditional but the red on red palette takes it to another place entirely.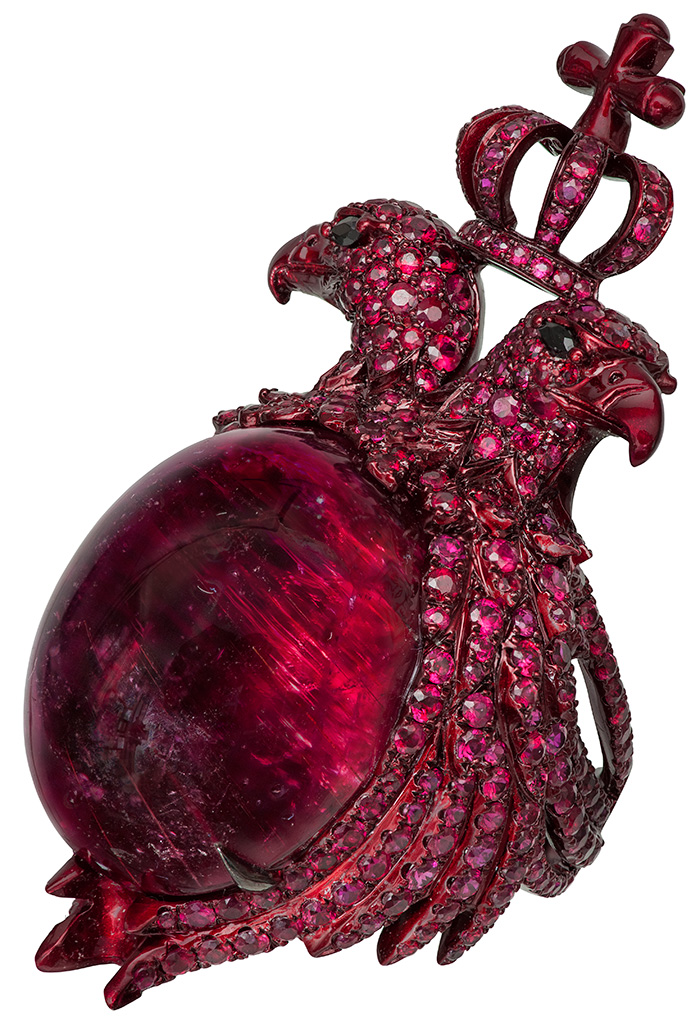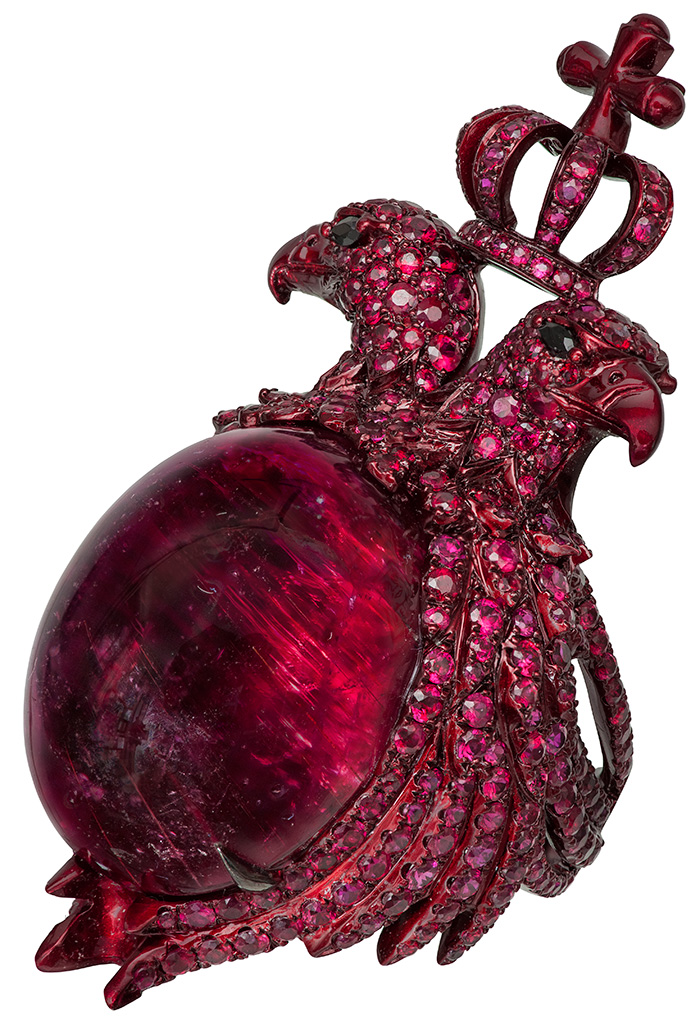 See the red enamel covering the only bits of metal not covered by red gems?  Breathtaking, isn't it?  Even the shanks of the rings are red.  Here's a hinged amour-style knuckle ring: one of my favorite Courteille silhouettes.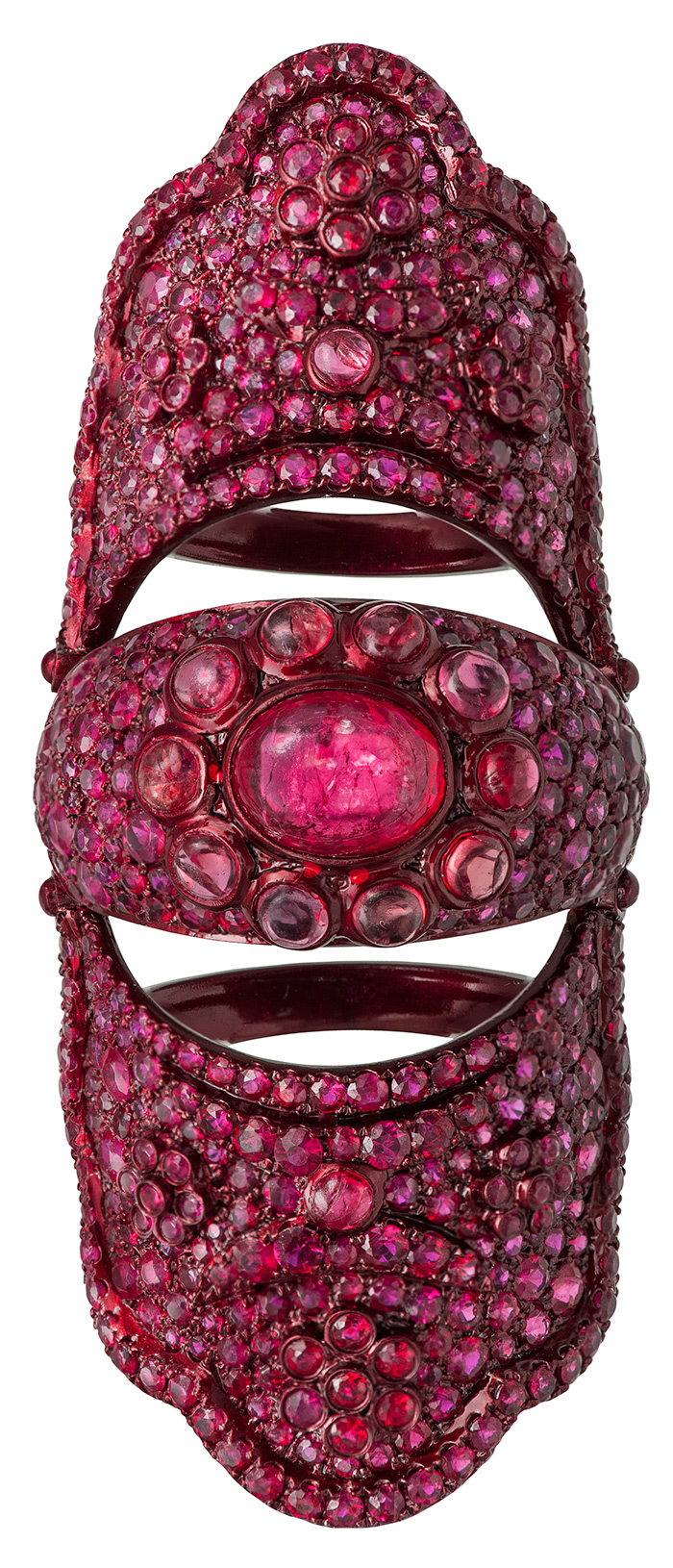 This image of a large rubellite ring with a bow motif shows the red metal shank.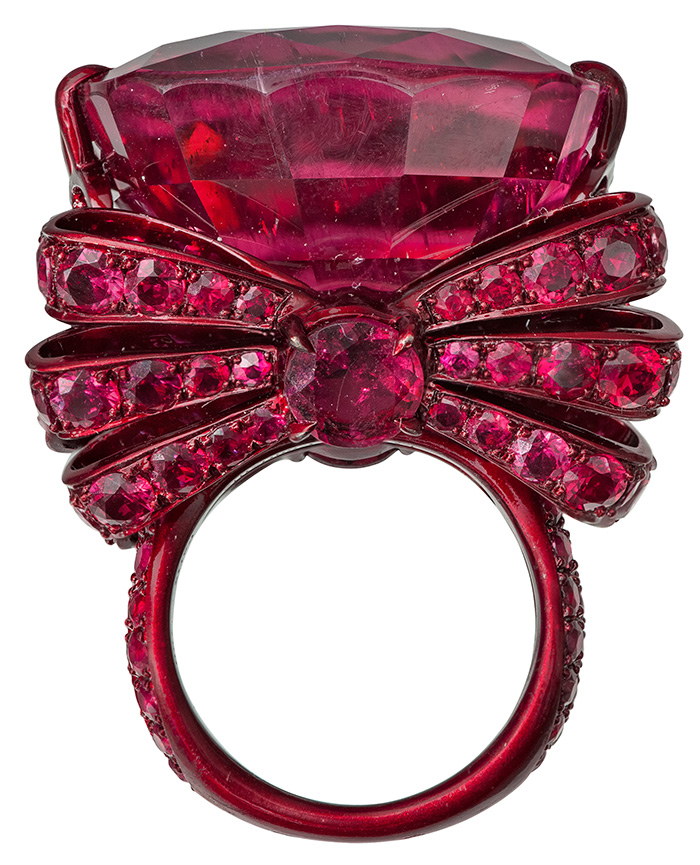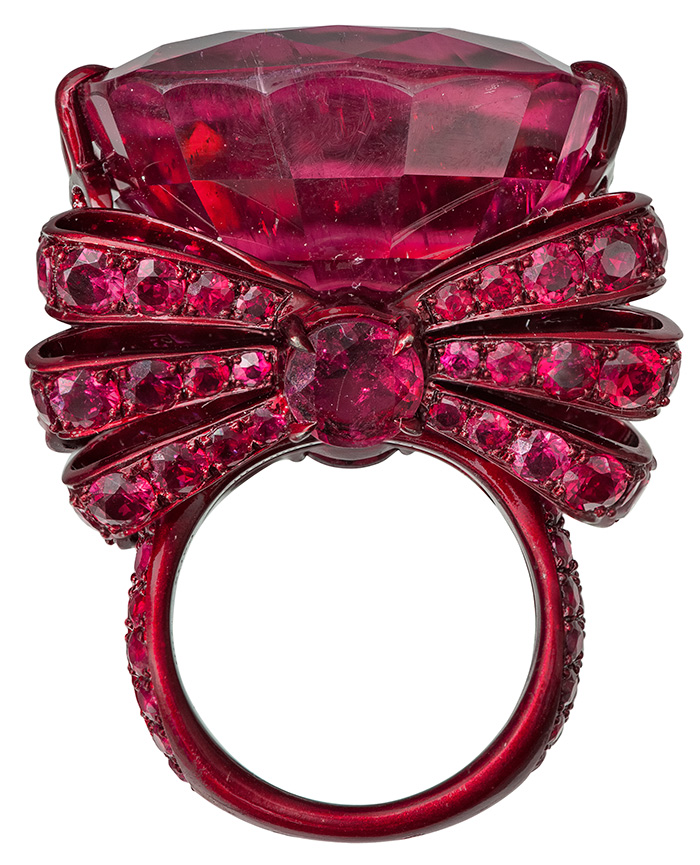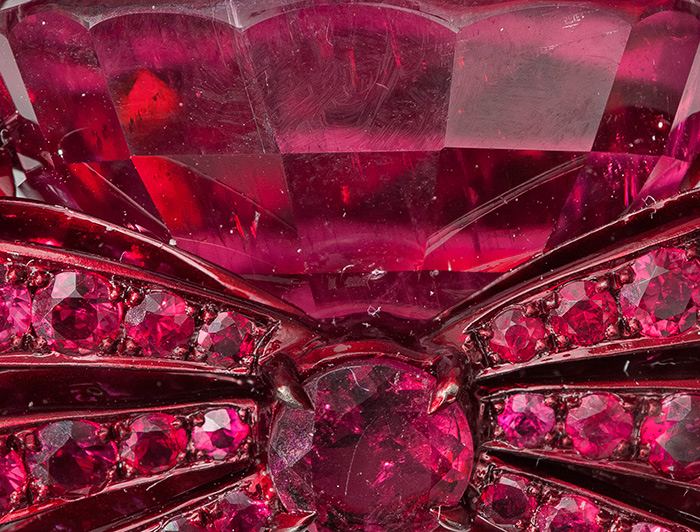 As in most Lydia Courteille collections, the scale is dramatic.  Earrings, a particular favorite of Catherine the Great, who wore elaborate girandole silhouettes, include dramatic shoulder dusters.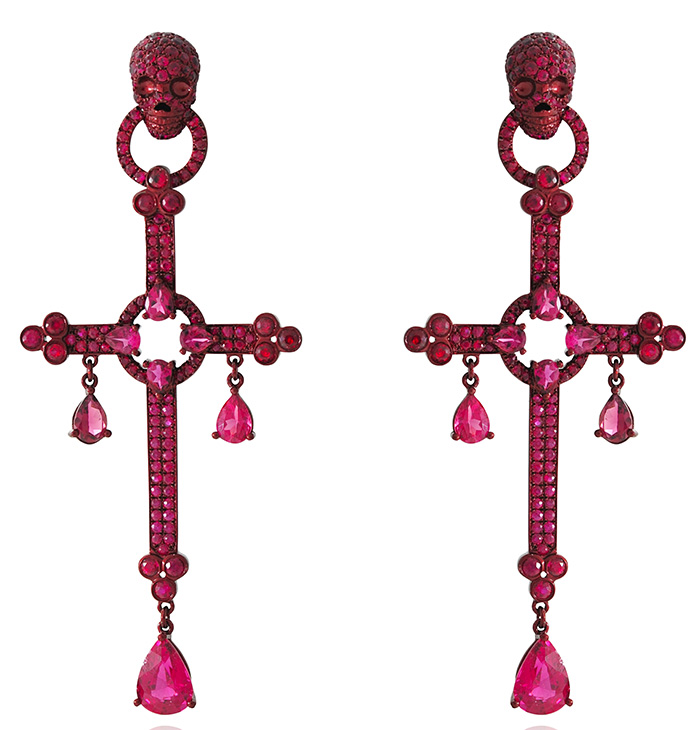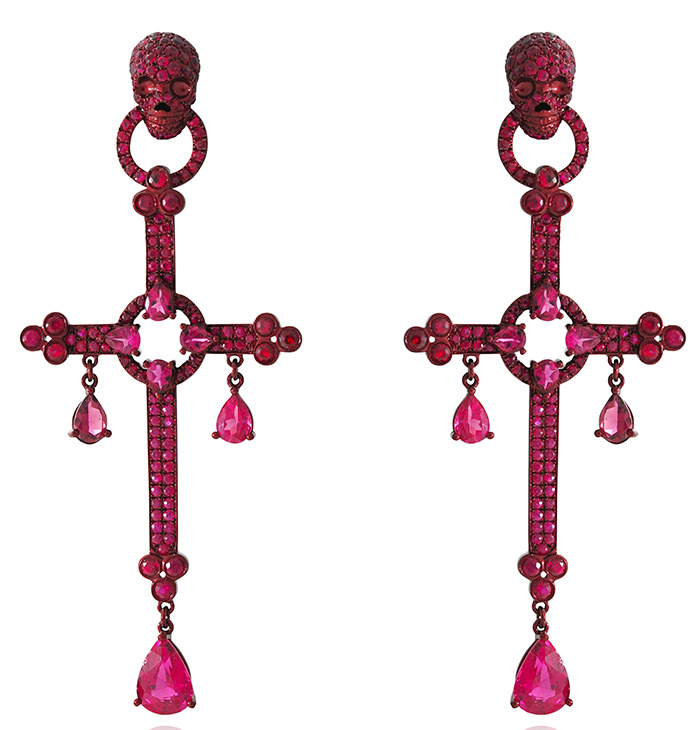 This pair of asymmetrical earrings with a spectacular ear climber makes a statement perfect for today's red carpet.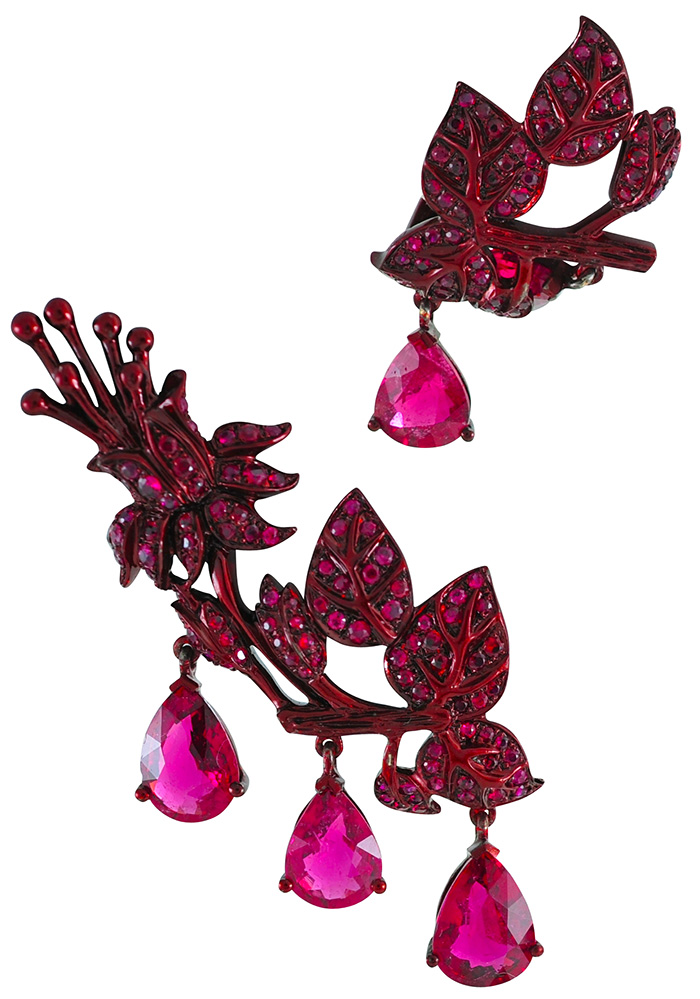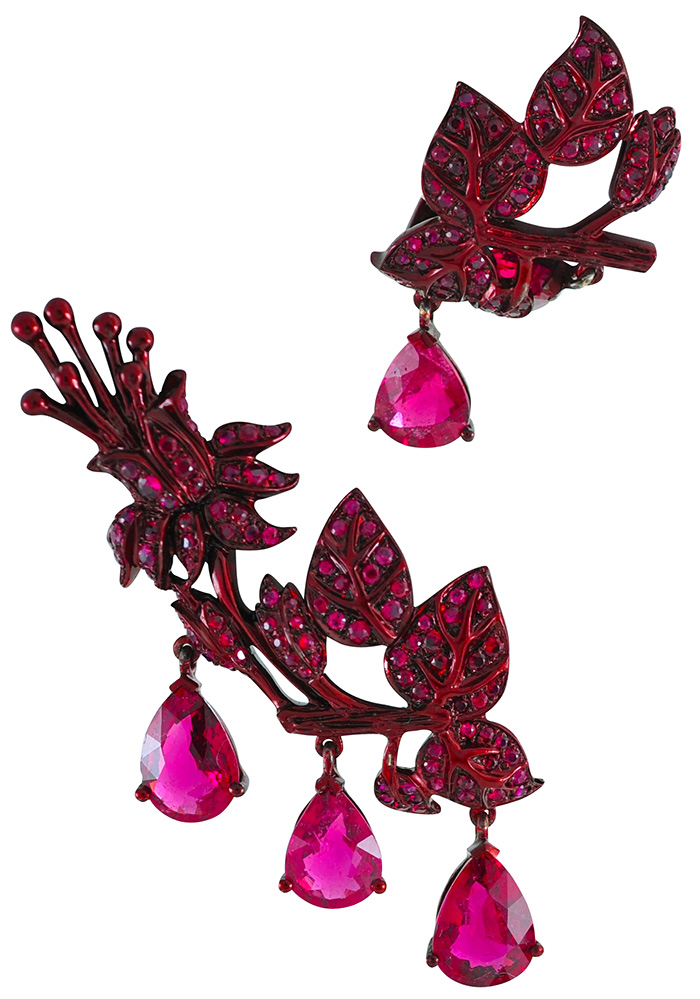 As does this fill finger ring with eagle and bow.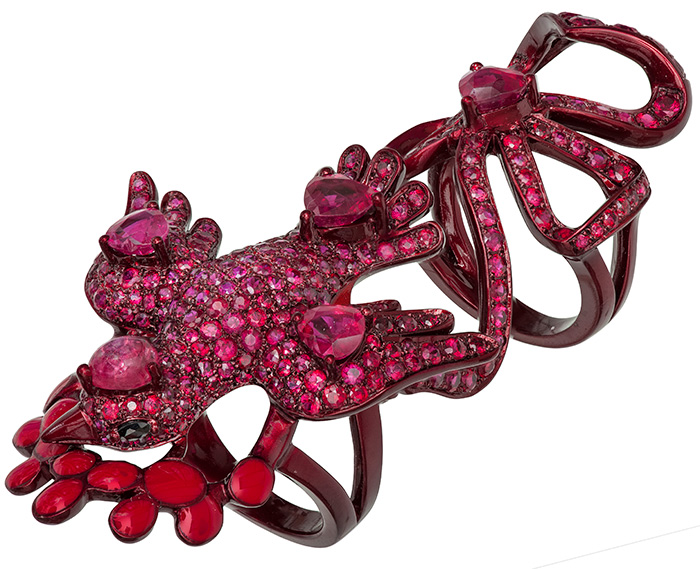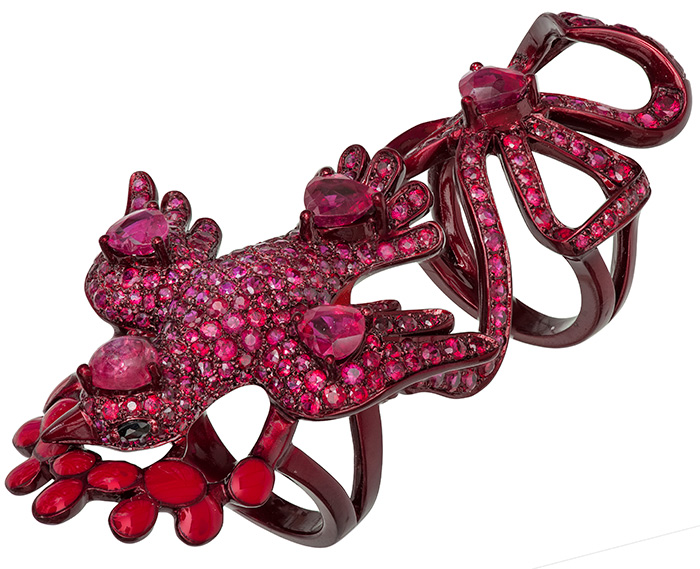 I always enjoy the signature illustrations Lydia commissions for each collection from fashion illustrator Natalie Shau. In the Scarlet Empress illustration, Catherine is reimagined as a dark fairy tale princess (perhaps before she had her husband deposed and assassinated?)  Jewels worthy of a red queen.