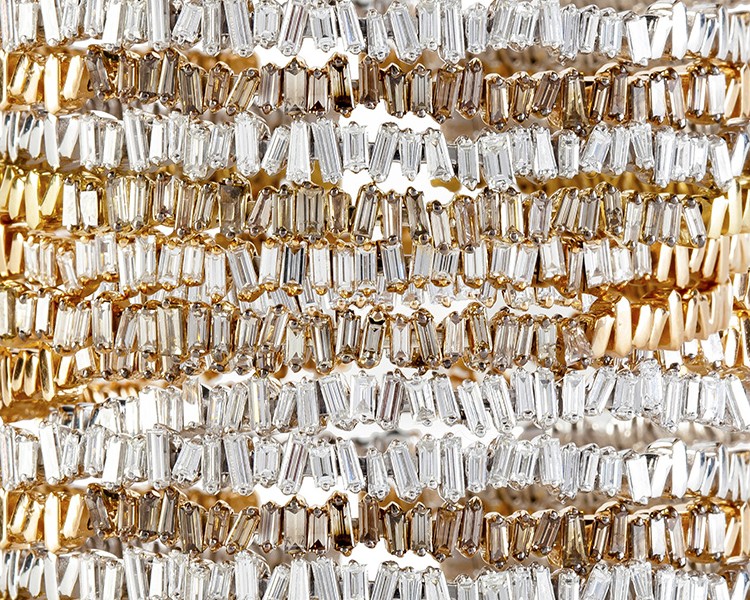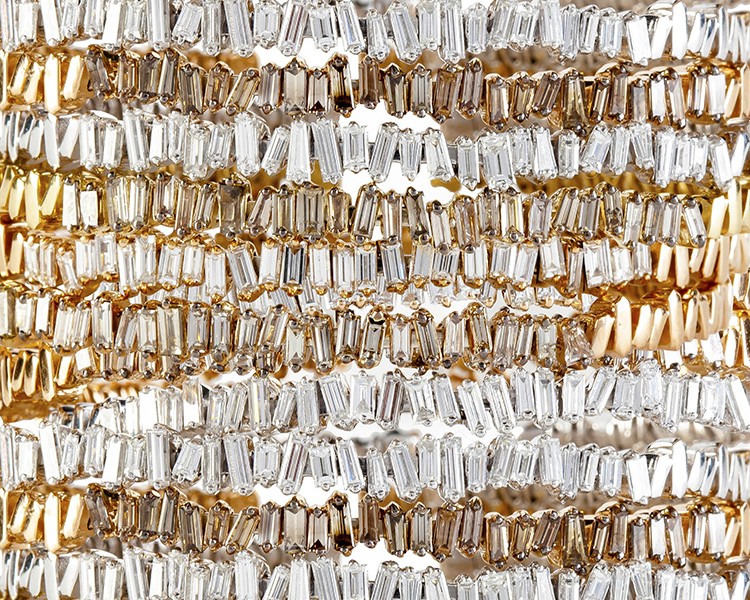 Trending: Fresh Baguettes
We lived for ear jackets. Crushed on cuff rings. And stacked until our fingers were sheathed in rings. But the top jewelry trend in 2015 went beyond all that and transformed designs from stud earrings to engagement rings and wedding bands and designer jewelry all over the world. Quite simply, 2015 was the year of the baguette.
The trend started in earnest in 2014. Suzanne Kalan's Fireworks Collection seemed to capture the zeitgeist and catch fire. Baguettes suddenly seemed so fresh and cool, especially when used in surprising organic ways. Add color to the mix, as in Tomasz Donocik's electric night collection, and the possibilities for design innovation multiply. When the trend hit the bridal market, the reinvention of the baguette was complete. Even tapered baguettes, exiled from design since the eighties, became cool again in the hands of designers like Anthony Nak and Jack Vartanian.
So, if you haven't already, bag a lovely jewel set with the gem of the moment. Here are a few of my favorite designs featuring baguettes for some inspiration.