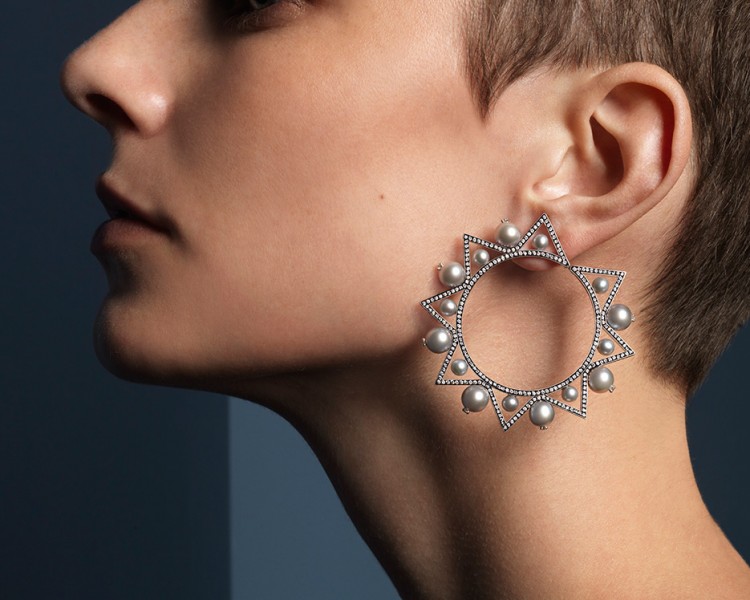 Behind the Design: Nikos Koulis
Based in Athens, designer Nikos Koulis is known for his inspired gem geometry. Enamel, colorful gems and angles create an updated Art Deco feeling in his work. His latest collection, Lingerie, introduces round shapes for the first time. The pieces have an intricate construction: the large necklace took six months to craft.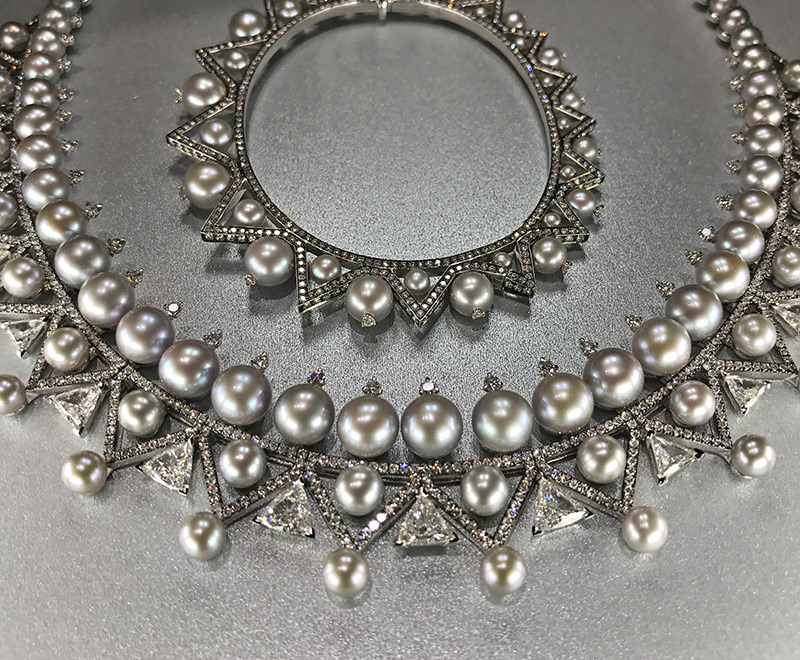 I talked to him at Couture about his inspiration for the new collection and some extraordinary new pieces with transparent enamel added to his existing collections.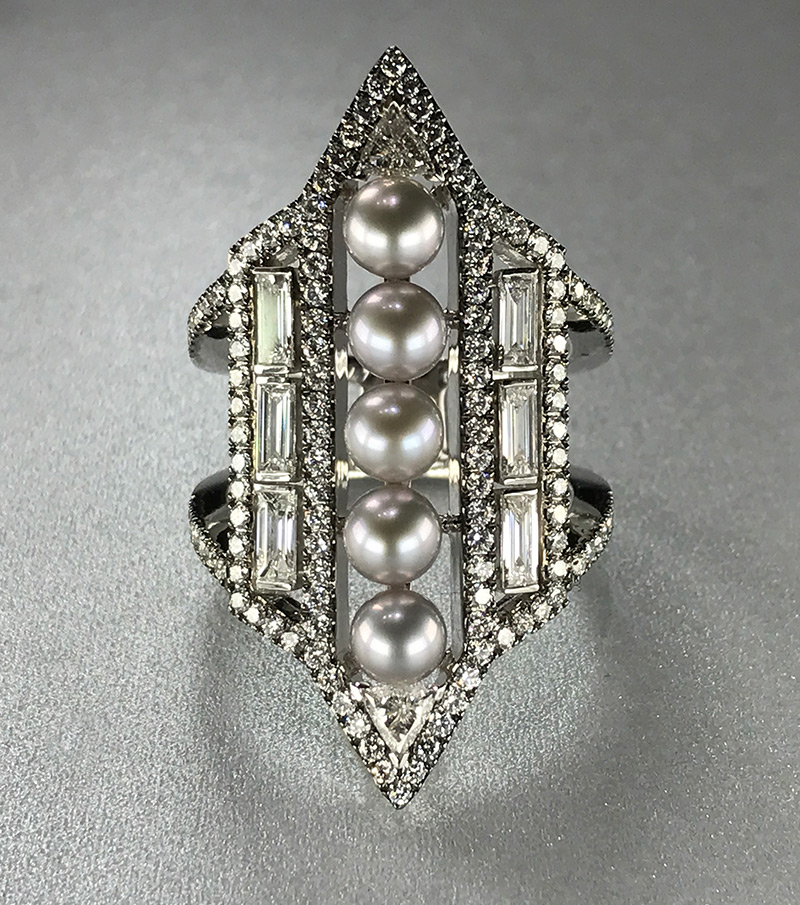 After so many architectural designs, I had the feeling that I wanted to use rounded shapes. Pearl is the ideal material, most of the pearls are round. I started doing this pearl collection using these trigons and all these Deco patterns I used in the V collection. So here you have the result.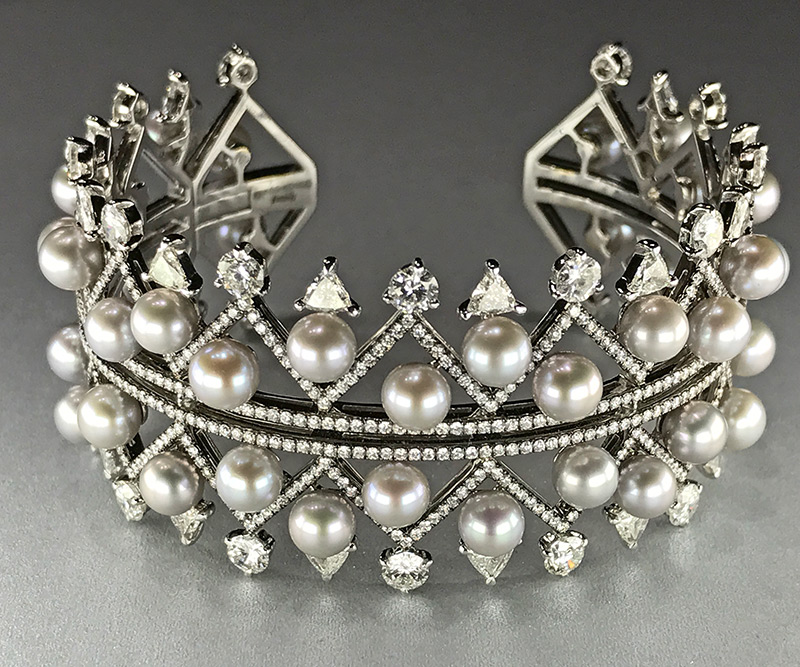 It's still quite geometric. This is the first time I'm using round stones. I normally don't use round stones, I don't like round stones.
Then I revisited the collection with gold balls instead of pearls. For me it's a modern lace. It's very delicate. It's very soft.
I think that this is the moment to move to more organic designs. This is the beginning.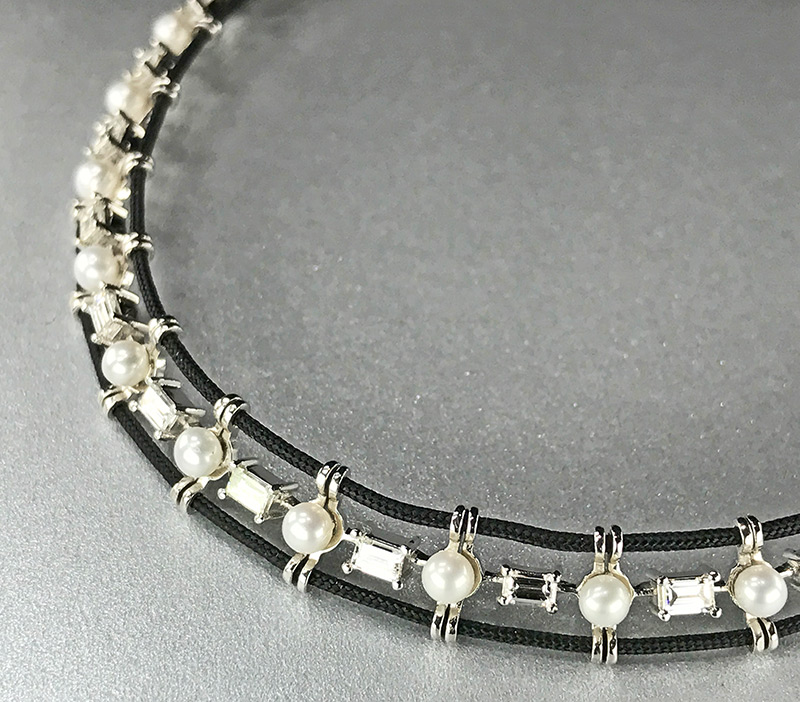 This necklace with cord inside is very soft, very adjustable. I first used cord in the V Collection.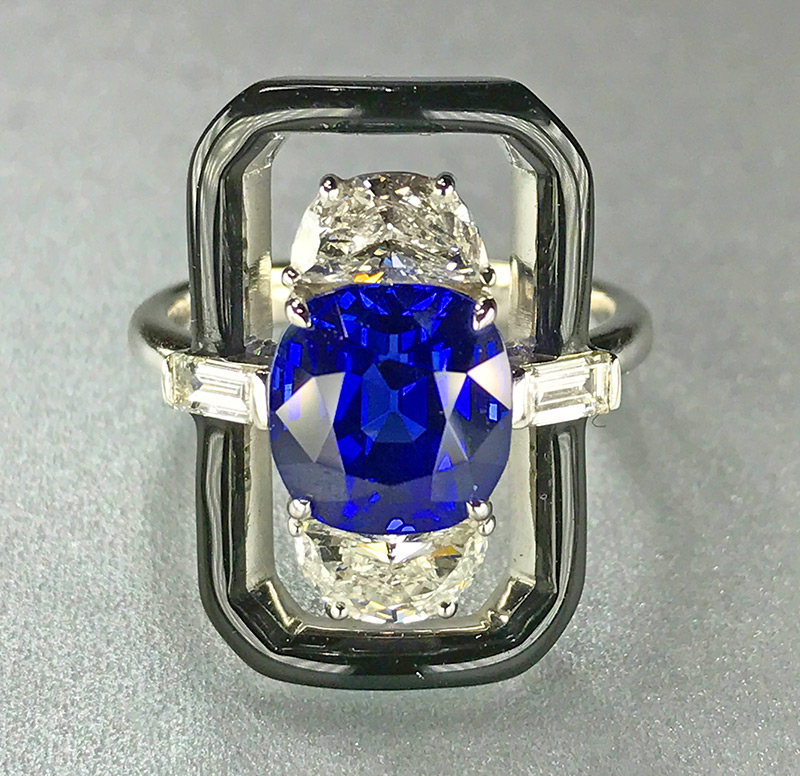 This blue sapphire ring started when I found the stone. I fell in love with the stone. I wanted not to surround the blue sapphire with the black enamel because of it's beauty. I wanted an open space around it. It was the first ring where the black enamel doesn't touch the stone. Now we have more styles based on this ring.