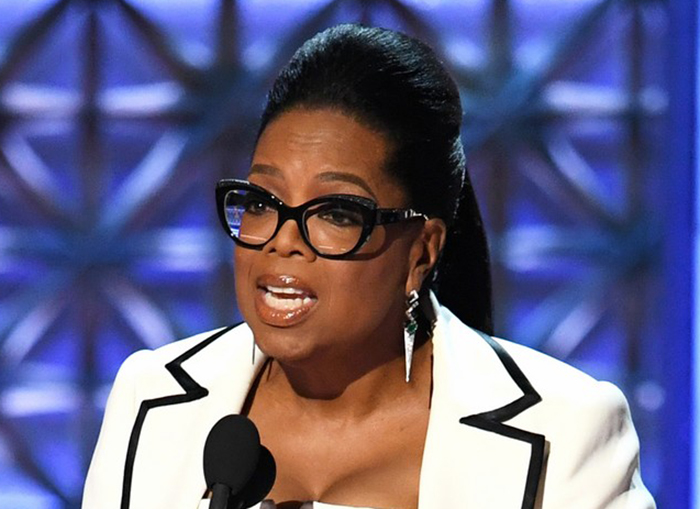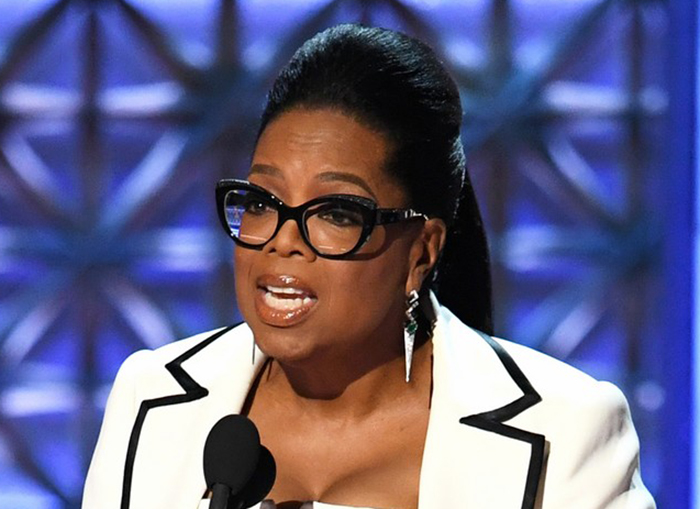 Top Ten: 2017 Emmy Jewelry
It was a good night for earrings on the red carpet of the 2017 Emmy Awards. Even better, many of them are styles that easily make the transition from red carpet to real life. All the best earring trend are represented, from climbers to mismatched styles to long drops.
What struck me most about the jewelry this year is that there were plenty of actresses wearing jewelry designers that you don't usually see on the red carpet (although Lorraine Schwartz, Tiffany & Co, Forevermark, and the other usual suspects were definitely still a presence.) Fernando Jorge, Nikos Koulis, Buccellati, Irene Neuwirth, and David Webb had some great jewelry placements this year.
Here are my ten favorite jewelry pieces of the night.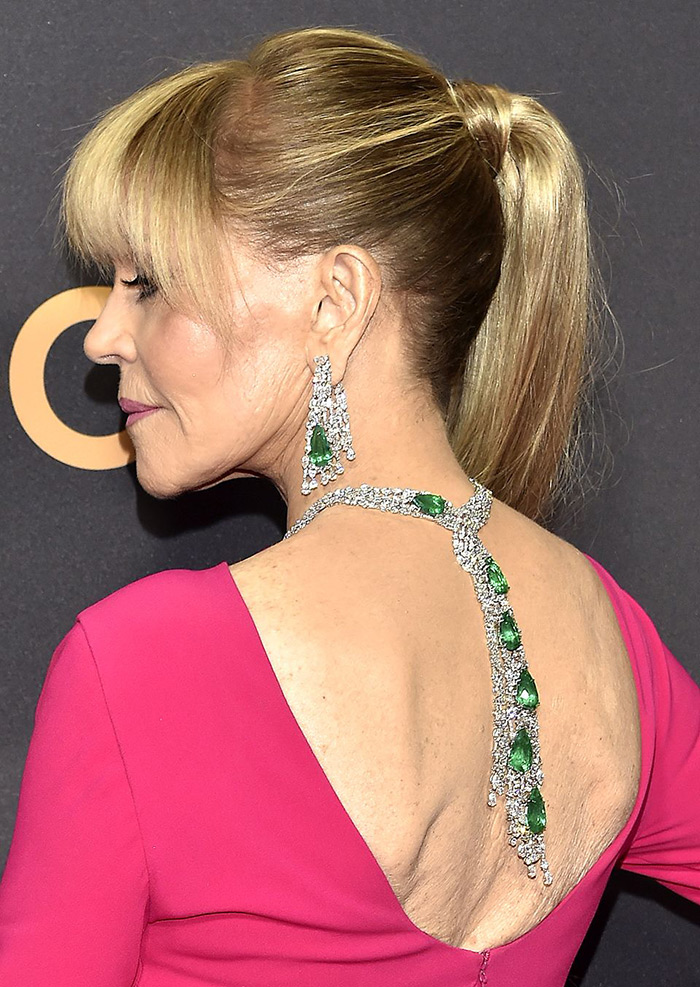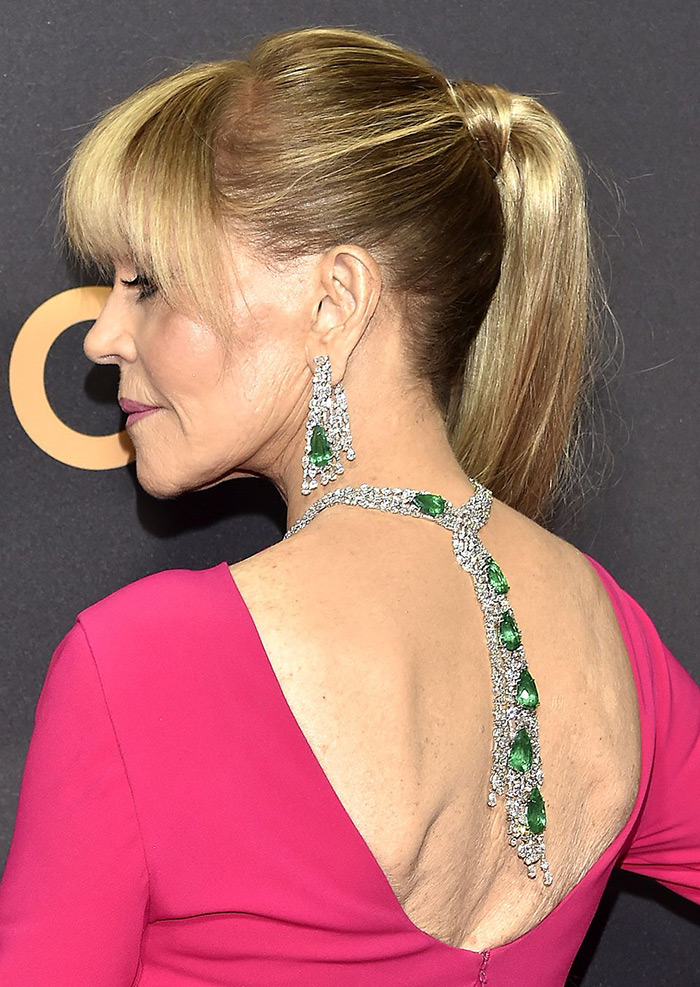 Jane Fonda in Gismondi 1754
I must confess I had never even heard of Gismondi 1754 before this amazing emerald backlace. (FYI: Massimo Gismondi, who founded the company in 1971 is a descendant of Genoa goldsmith Gio Batta Gismondi who was born in 1754.)  This look has everything: bold color contrast, vivid gems, eye catching design, a styling twist (making such a formal style a backlace) and a cool ponytail and bangs combo keeping it all looking playful instead of formal.  This is what red carpet jewelry should be!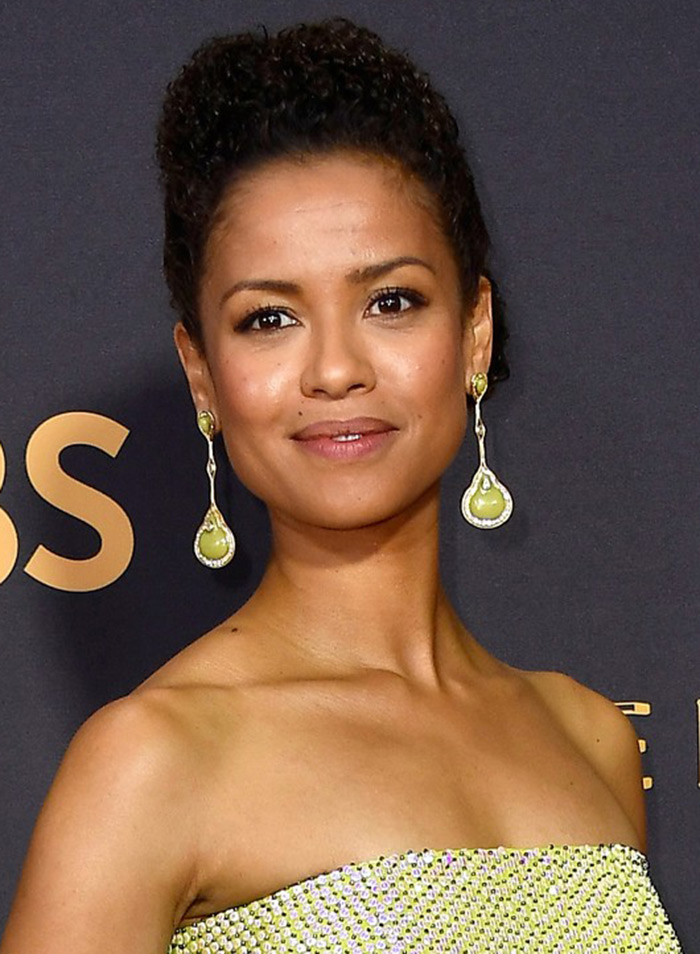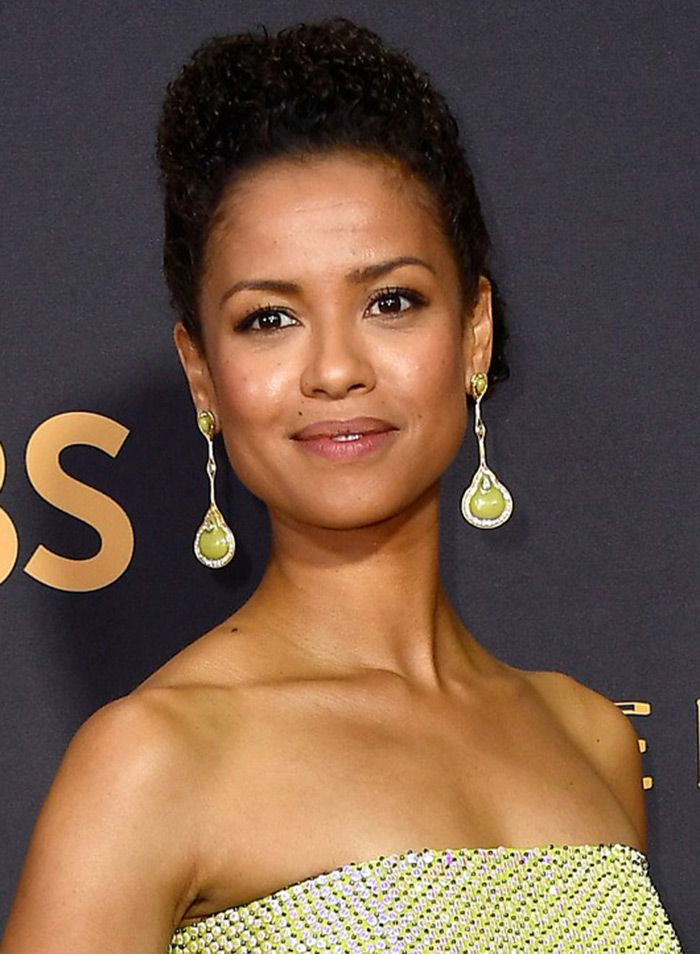 Guru Mbatha-Raw in Fernando Jorge
First of all, I'm a huge fan of Fernando Jorge's designs in general, aren't you? How great is it that Gugu isn't wearing the new diamond Brilliant Collection but carved gems from the Fluid Collection, pretty much the opposite of bling. The color here works perfectly with her iridescent mermaid dress and her skin.  This is what cool young actresses should be wearing, not million-dollar diamonds.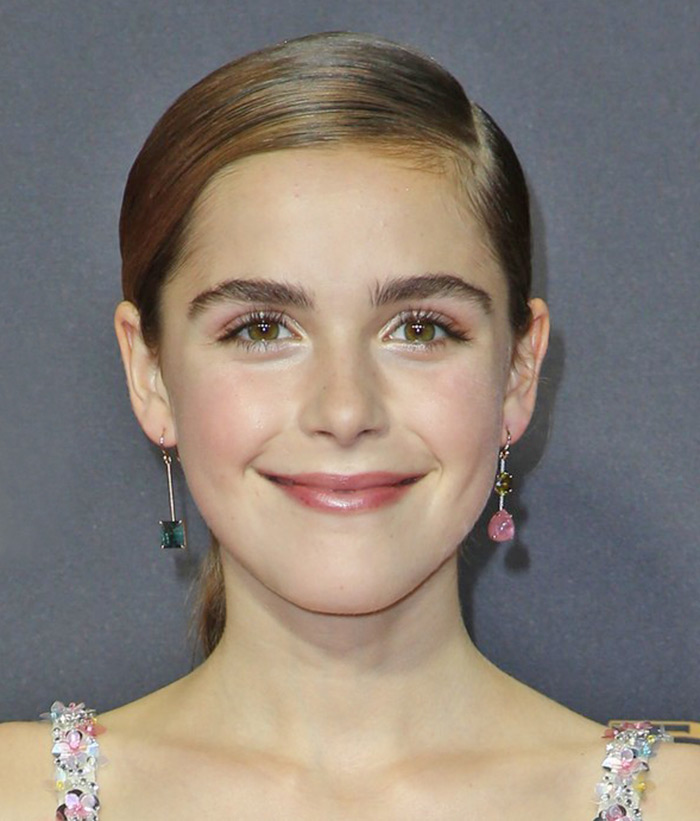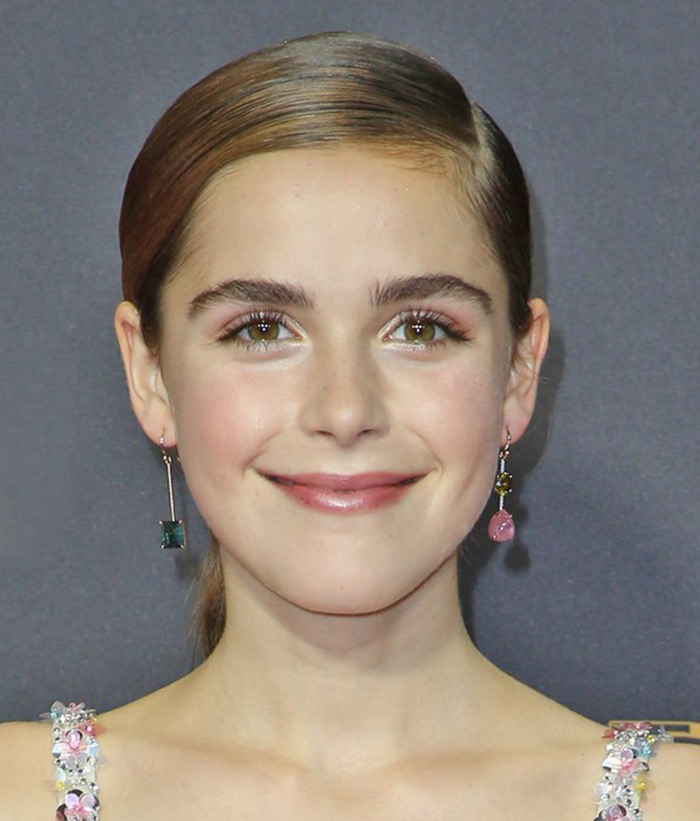 Kiernan Shipka in Irene Neuwirth
Actually I'm guessing that these earrings are by Irene Neuwirth: she hasn't posted them on her Instagram yet and I don't have a confirmation.  But Irene has a great collection of single gemstone earrings like this and Kieran has worn her jewelry in the past so I think it's a pretty good guess. These earrings are simple but striking and the perfect choice: the mismatched color and silhouette keep the sparkly princess dress from looking too sweet.

Gabrielle Union in Buccellati
I'm sure this necklace is even more beautiful in person. It lights up Gabrielle's face in a lovely way. I really like the way she layered a scalloped design over lace. It could have been too much but the curves somehow really work together.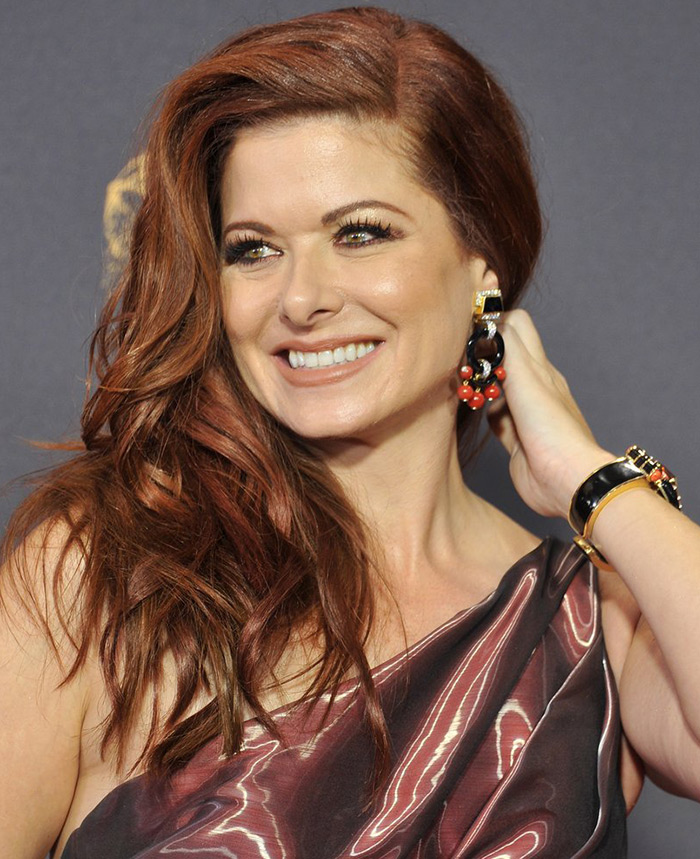 Debra Messing in David Webb
Debra really knows and collects jewelry (as you know if you follow her on Instagram like I do!)  She's a big fan of David Webb so I like to imagine that she picked out this sweet jewelry suite and then found a dress to wear with it.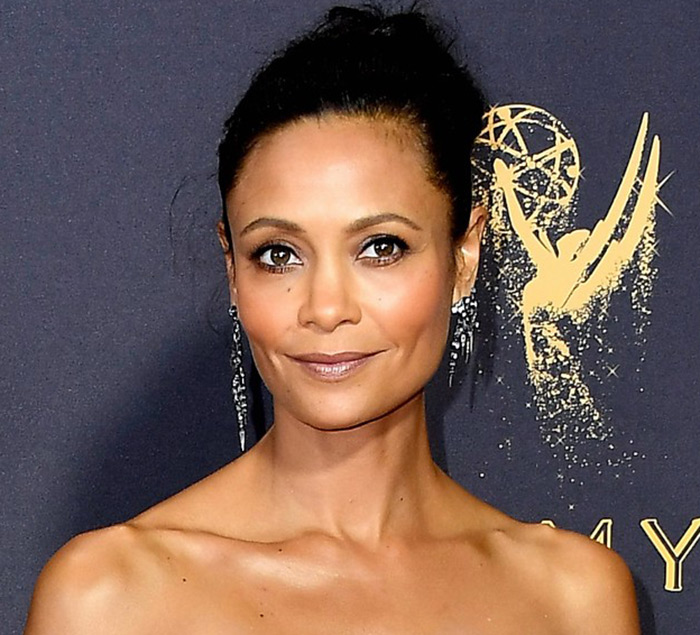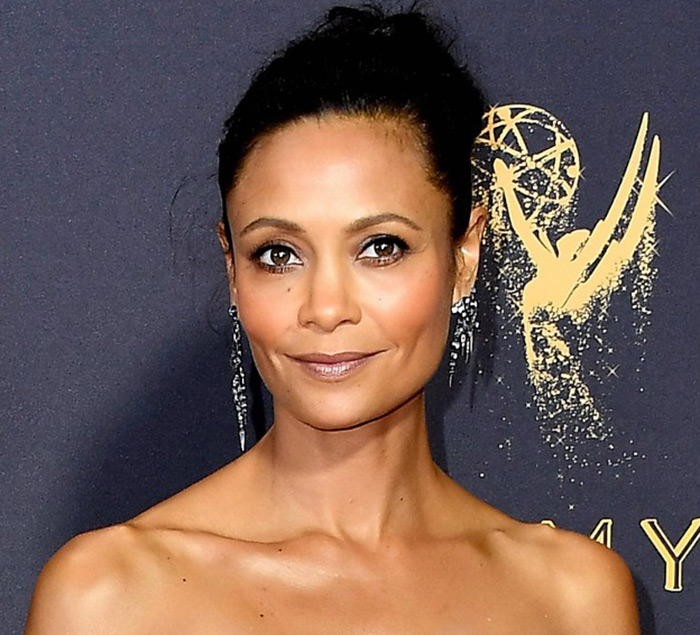 Thandie Newton in Fred Leighton
These earrings are similar to the vintage look that Thandie wore in the last season of Westworld with a cool modern twist: they are mismatched. It's like a secret clue that her character on the show has evolved into an independent woman. She's wearing two earrings on her left ear and one longer one on the right. The fact that they are all darkened metal with diamonds keeps them all together beautifully.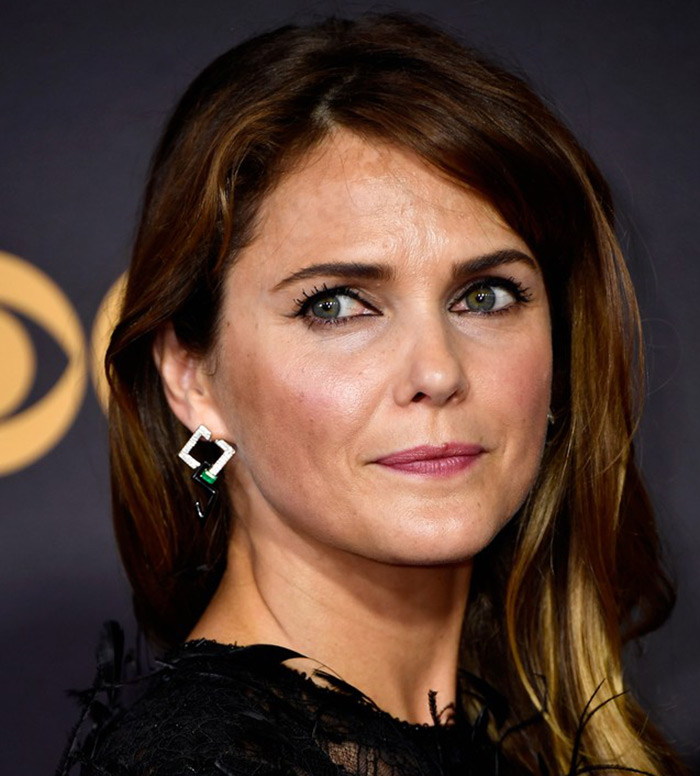 Keri Russell in Nikos Koulis
This really isn't a very good photo of Keri but I'm leaving her on the list because she consistently wears good jewelry. (At the Emmys last year she wore Fernando Jorge earrings and a body chain.)  These earrings are great too.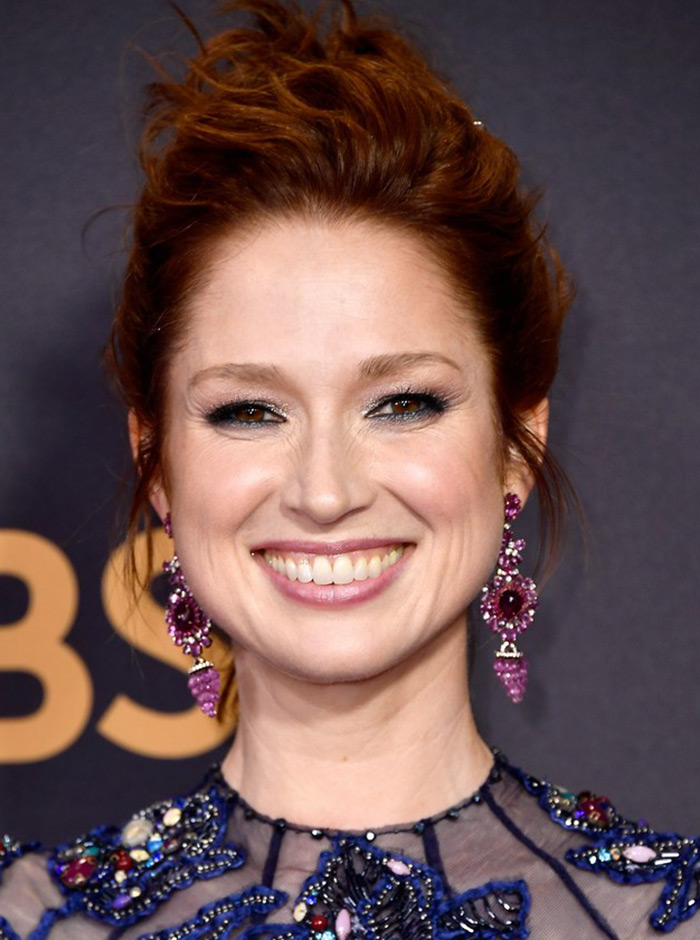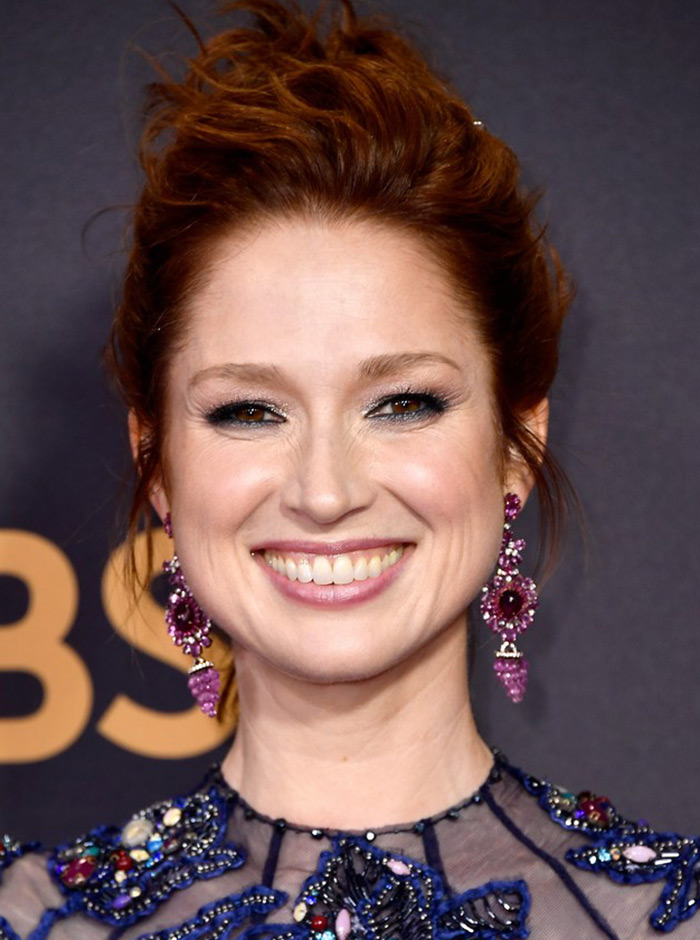 Ellie Kemper in Lorraine Schwartz
Another great example of intricate jewelry pairing well with an intricate dress: Ellie looks radiant in these berry-toned earrings by Lorraine Schwartz.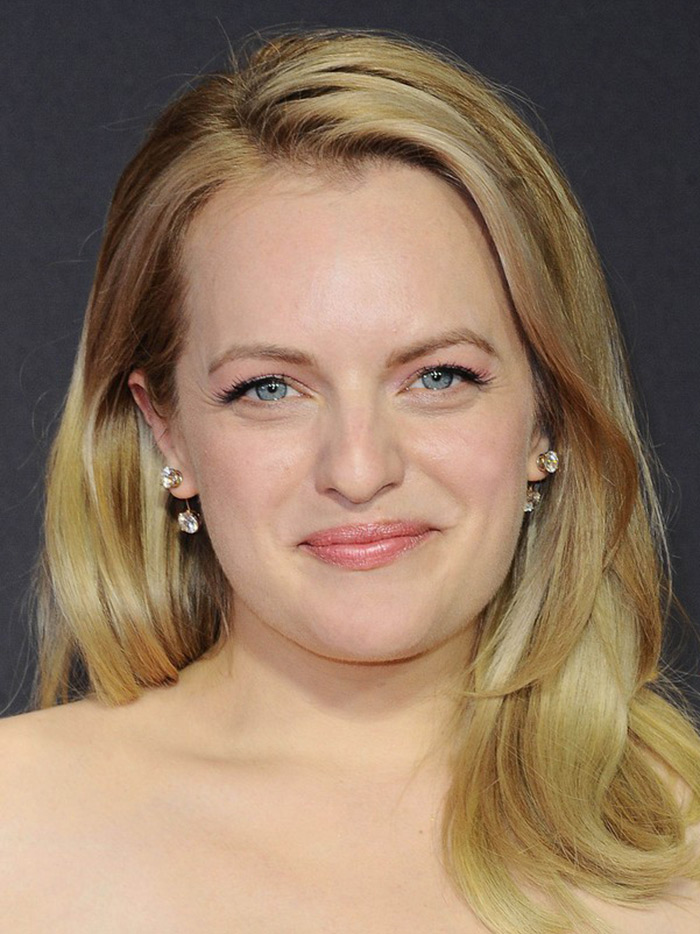 Elisabeth Moss in Forevermark by Karla Welch
To anyone considering wearing a plain pair of diamond studs to an award show, I give you proof that there's a better way. These front back stuff are totally simple but 100% cooler. Stylist Karla Welch obviously needs to design more jewelry.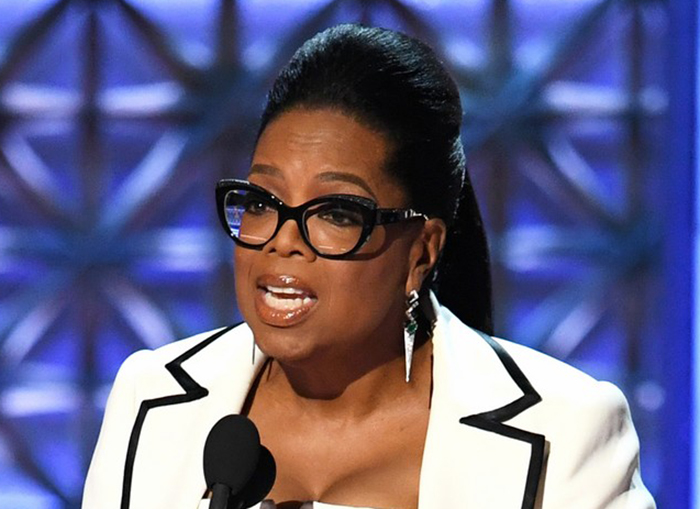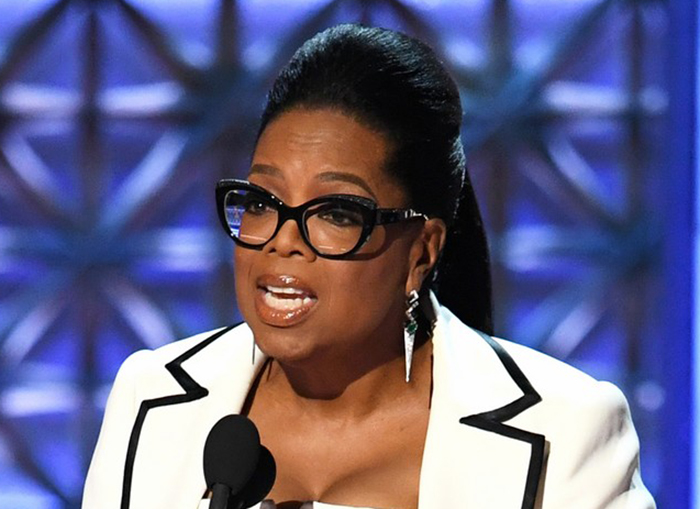 Oprah in Nikos Koulis
Oprah can obviously wear whatever she wants. So it's especially impressive that she chose these edgy earrings by designer Nikos Koulis to wear with her black and white tuxedo. Thank you, Oprah, thank you.