Top Jewelry Trends at the Emmy Awards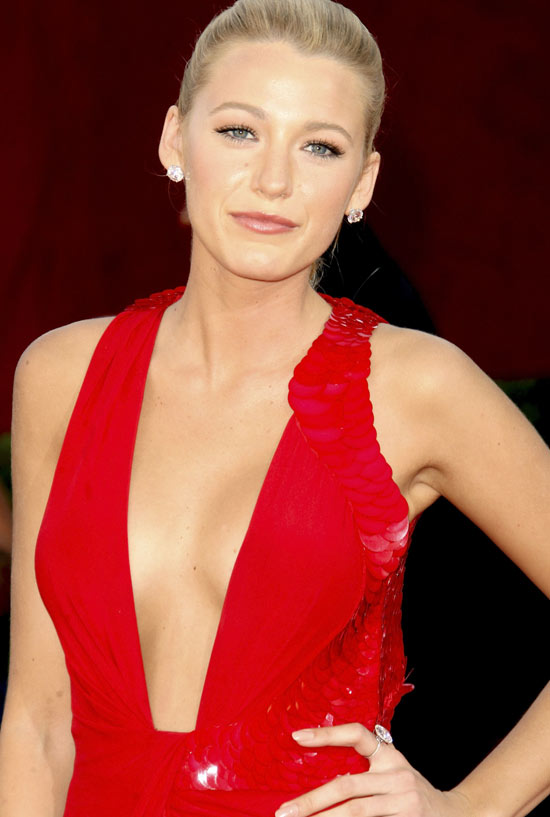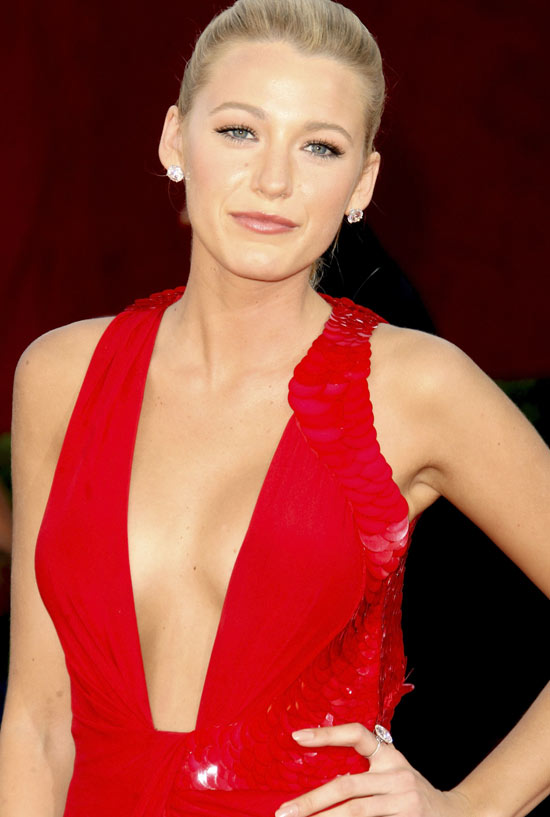 With most stars going strapless or one-shouldered this year at the 61st Emmy Awards, you would think we'd see a lot of fabulous statement necklaces, just like on the runways of fashion week. But necks, for the most part, stayed as bare as those shoulders. The top Emmy jewelry trend this year is, once again, cuff bracelets.
Fabulous cuffs on display included Debra Messing's yellow diamond cuff by Lorraine Schwartz and Leighton Meester's two cuffs by Cathy Waterman.
Both of these examples are set in yellow gold, another strong trend on the Emmy red carpet. Stars warming up in yellow gold include Chloe Sevigny in dotted black and white and Jenna Fischer in strapless black. Sandra Oh, who wore Tacori earrings, and Jamie Lynn Sigler went even further, wearing metallic gold dresses with their gold jewelry.
Unlike at the MTV VMAs, where hoops were hot, at the Emmys no single earring silhouette prevailed. Heidi Klum rocked her ninth-month silhouette in a curvy Marchesa black strapless gown and chic tasseled Lorraine Schwartz knotted black diamond earrings. Kim Kardashian wore hoops, Drew Barrymore wore pearl studs, and Blake Lively wore diamond studs as large as her neckline was low.
There were more colored gemstones than usual: garnets on Padma Lakshmi, rubies on Mariska Hargitay, blue sapphires on Christina Applegate, green tourmalines on Leighton Meester, citrines on Jenna Fischer, amethysts on Joely Fisher, emeralds on Sigourney Weaver, and chrysoprase on Joanna Newsom.
One trend from the runway did make it to the red carpet. Several dresses played with transparency, notably January Jones' Versace style with a glassed bodice. Jewelry played with transparency two, with some styles set with rock crystal. The best: Ginnifer Goodwin's rock crystal necklace by Ivanka Trump, and Blake Lively's rock crystal and diamond cuff by Lorraine Schwartz.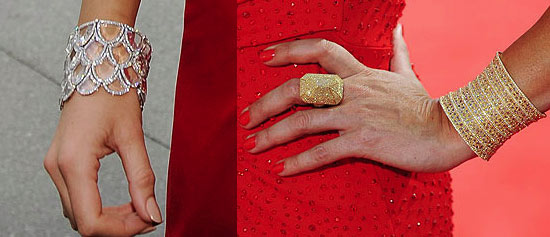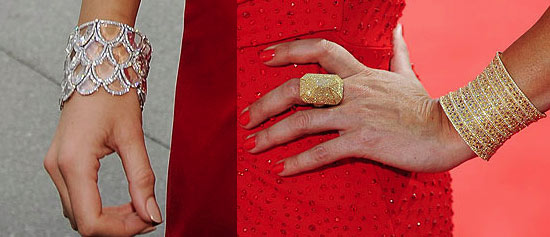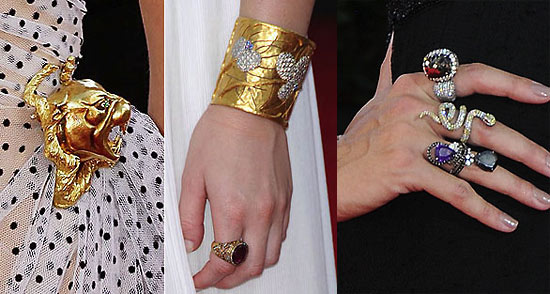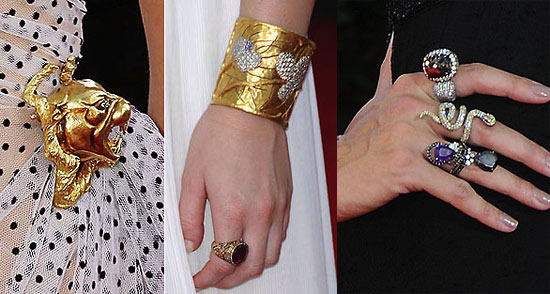 More on the Emmy Awards:
The Daily Jewel: Diamond Information Center's jewelry credit list
People magazine's Emmy photo gallery: click for close-up views of jewelry
Cindy Edelstein's Emmy jewelry credit list
Yahoo's Emmy Big Baubles photo gallery
In Style's picks for best jewelry at the 2009 Emmy Awards