The Best Jewelry of the Met Gala
It's fashion's most anticipated night, like the Oscars but with the addition of models and fashion designers too. The annual Met Gala isn't on television (yet) but its red carpet is fiercely photographed and debated, almost as much as the Oscars.  What makes it more fun is the fact that it's officially a costume party. So in addition to deciding who is best dressed and best bejeweled, there is the added element of who best portrayed the theme.
The theme this year was set by the current exhibit at the Met's Costume Center, now named for Anna Wintour: the cult couturier Charles James. And Anna decreed that the Gala this year would be formal white tie.
There were more ball gowns on the red carpet than on all the extras in Gone With the Wind, of course. And the night seemed to call for serious jewelry too.  There were million dollar statement necklaces and cocktail rings galore. The best jewelry looks of the night didn't look like a costume, although like Cinderella, most would go back to their owners at the end of the night.
Selena Gomez
Selena Gomez is wearing the perfect earrings: important enough for the occasion but modern and chic with a cascade of pointed edges.  They are by Lorraine Schwartz.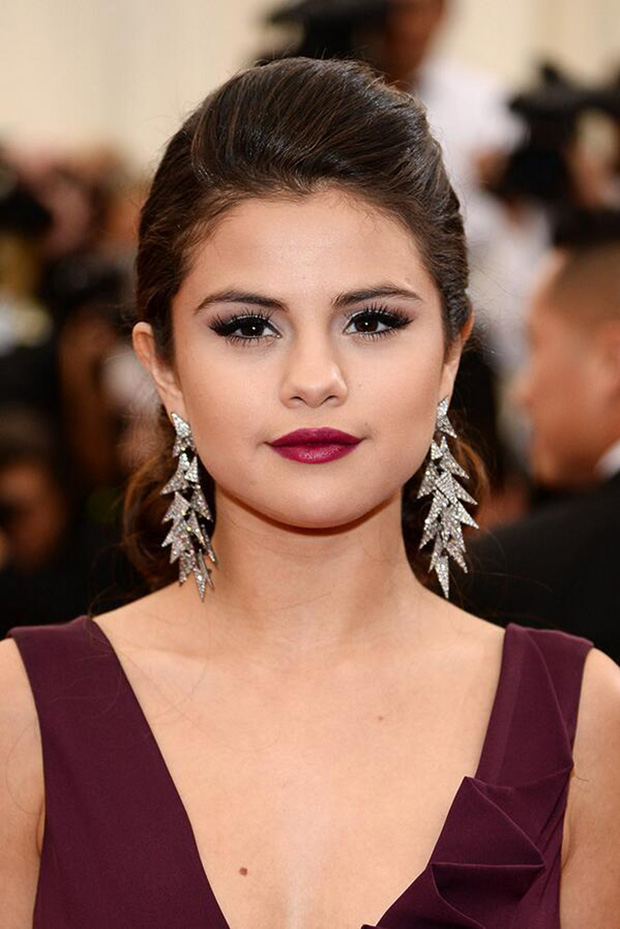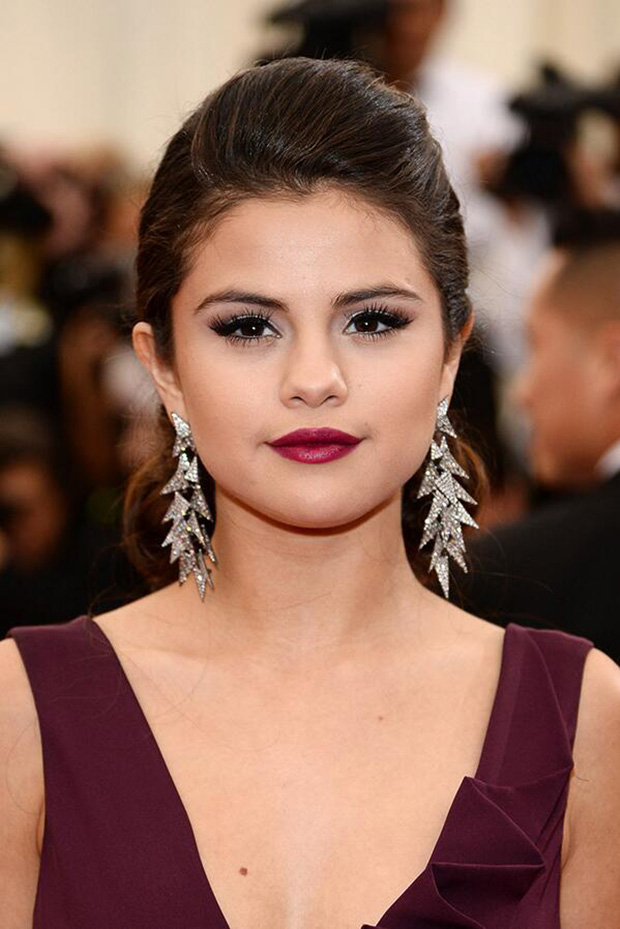 Blake Lively
Also wearing Lorraine Schwartz jewelry was Blake Lively. I love the way that the ruby plays off against the blush tone of her dress (although you can't see the color too well in this image.) The rocks are major but the shapes are streamlined and modern.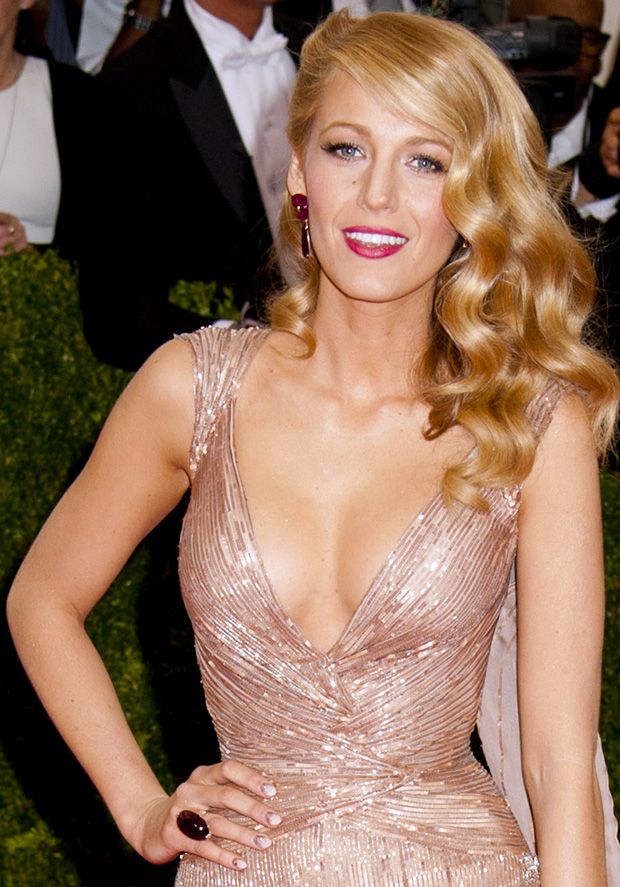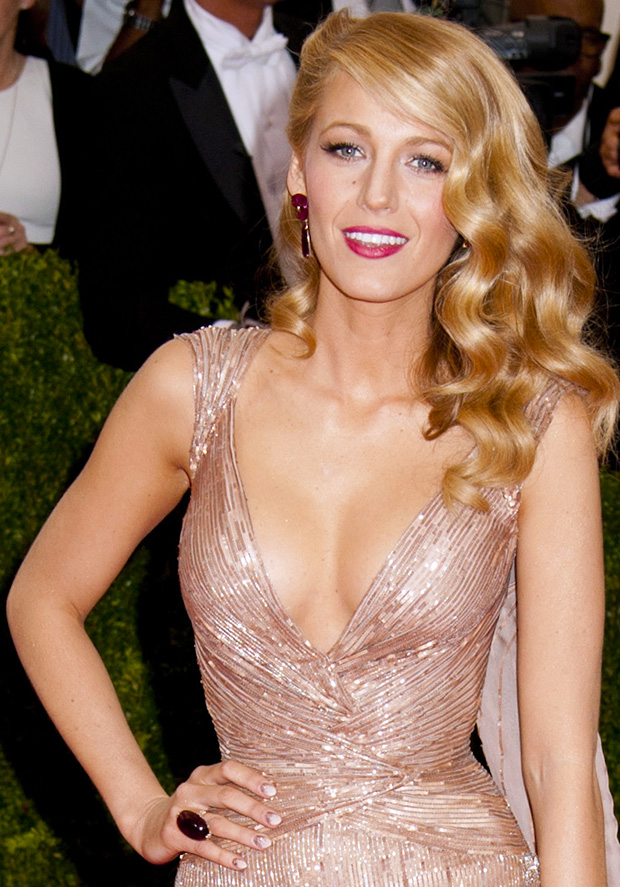 Karolina Kurkova
Karolina Kurova is on the top of most Met Gala best dressed lists because her Marchesa ball gown was a perfect tribute to James. Her million-dollar jewelry made headlines too: a 55-carat Harry Winston diamond necklace and ring.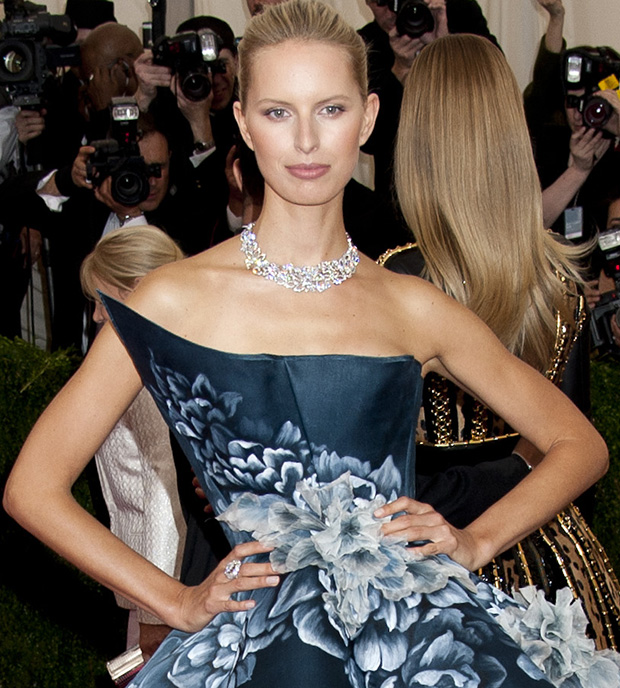 Anne Hathaway
One red carpet trend I definitely love: more unusual high-fashion fine jewelry. i love Lorraine Schwartz as much as the next jewelista but it's nice to see something else occasionally. Usually it's Gwyneth Paltrow who pulls off something really fab (she owns JAR after all) but this time it was Anne Hathaway's turn. She really rocked these earrings by Vhernier.  The movement is fun and the sleek silhouette is perfect with her Calvin Klein dress, don't you think?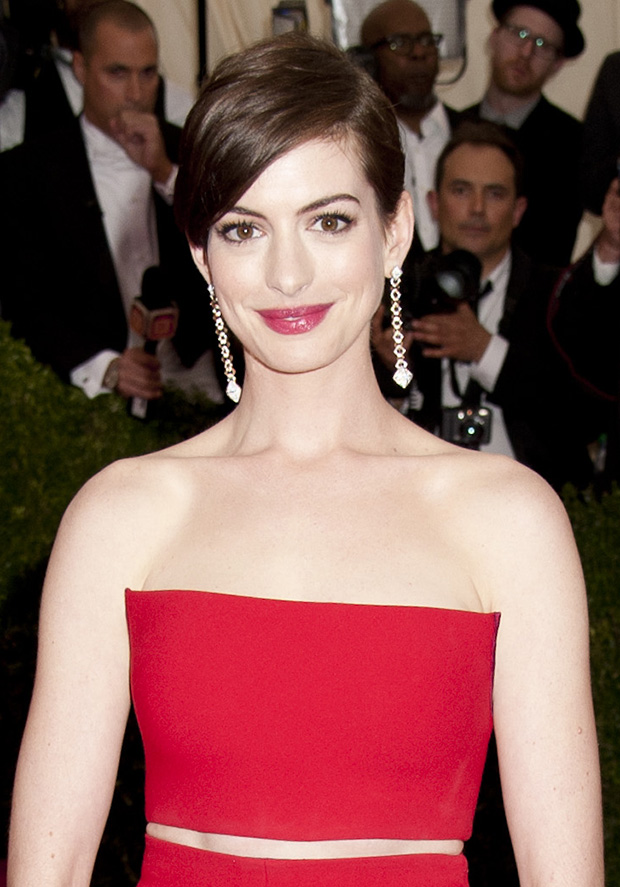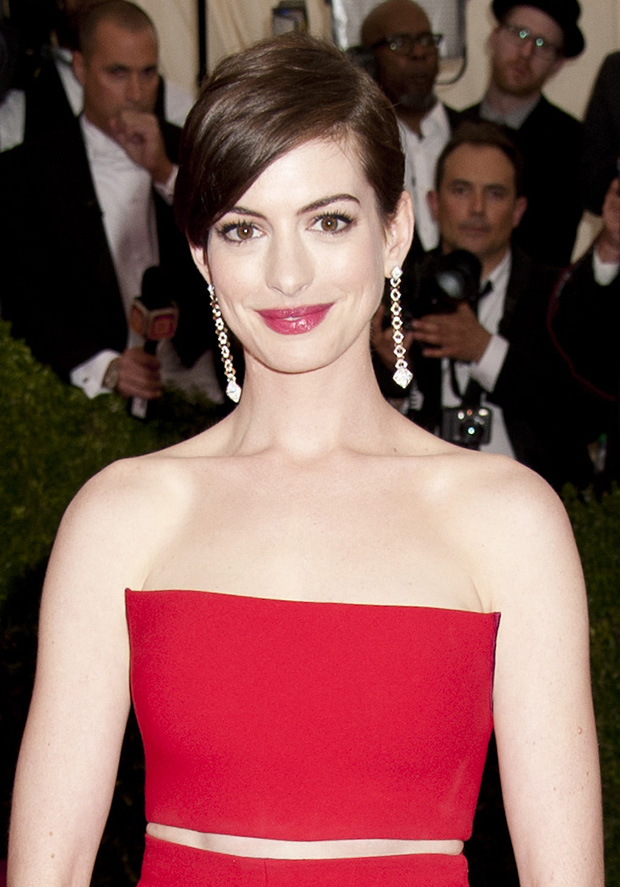 Reese, Kate, Stella, Rihanna, & Cara
They walked in like fashion's cool version of Charlie's Angels: Reese Witherspoon, Kate Bosworth, Stella McCartney, Rihanna, and Cara Delevingne. Theme dressing? Not so much.  But the cool kids had cool jewelry too: Reese in a 19th century arm bangle from Fred Leighton, Kate in Ana Khouri Peacock pearl earrings and Stem necklace, Rihanna in a Jacob & Co diamond choker, and Cara in a long Cartier necklace, fringe earrings, and another necklace in her hair.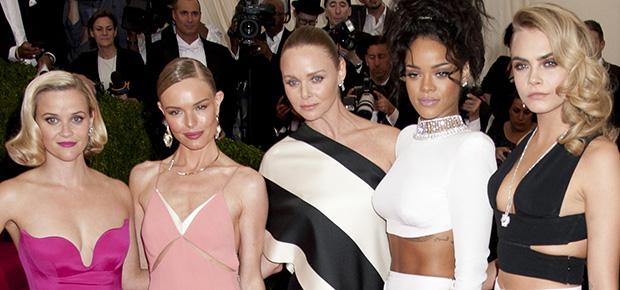 All images by PR Photos