Snake Charmers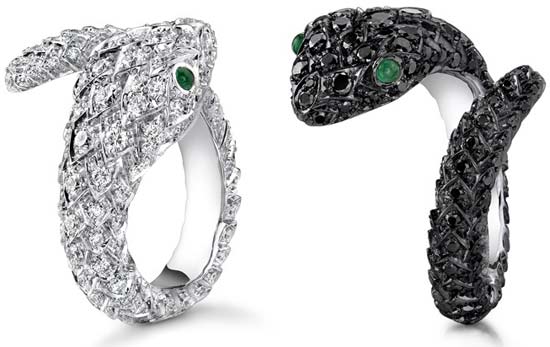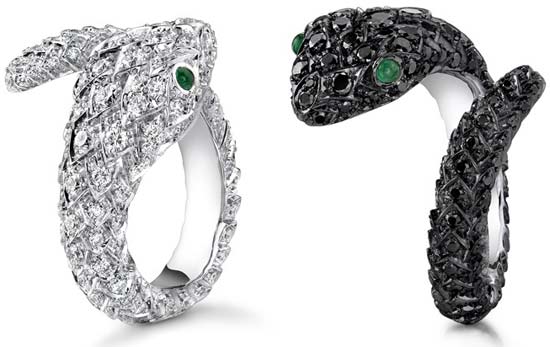 Sinuous and stylish, snakes have always inspired jewelry designers. Gold snake bracelets and rings  at The Metropolitan Museum of Art that were the hot look in 300 BC would be just as fashionable today.
But 2010 may go down in jewelry history as the year of the snake thanks to the new "Protection" collection of snake jewelry designed by Angelina Jolie and Brad Pitt for Asprey. (Asprey says the designs were inspired by Angelina's reflection on the snake as an "iconic guardian, a cultural symbol of family protection.")  The new collection benefits a good cause too: the Education Partnership for Children of Conflict.
Jolie isn't the only star wearing snakes on the red carpet lately. Shakira also donned snake earrings at the recent American Music Awards. Emily Blunt has been seen recently in a snake bracelet. Everywhere you look, gold and silver serpents spiral around wrists and fingers.
So with so many snake designs, how does the jewelry by the world's hottest couple stack up? Judge for yourself by ranking the serpentine styles in our very own design Snakedown!