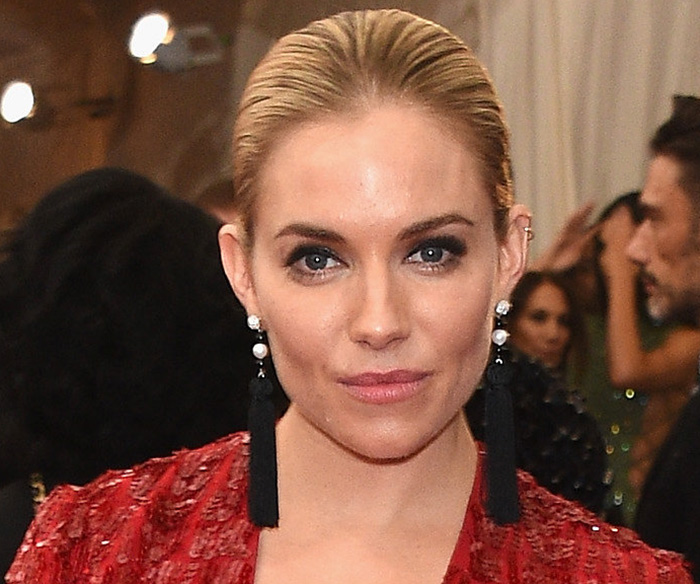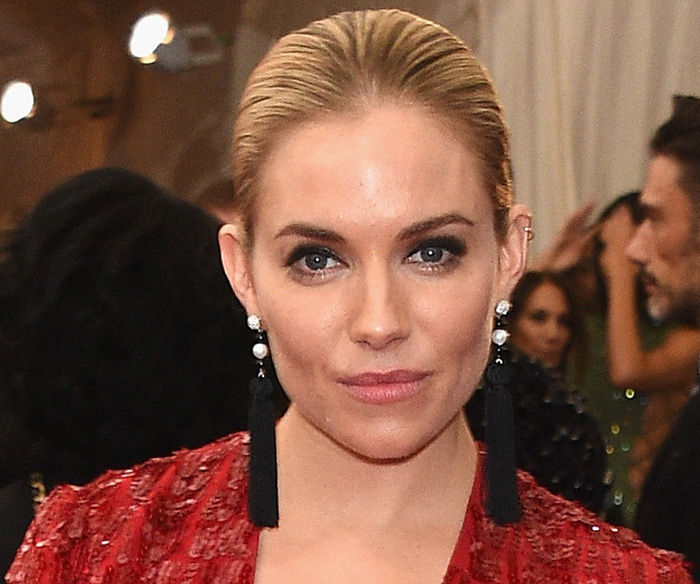 Met Gala Jewelry Trend: Tassels & Fringe
I love the over-the-top costume component of the Met Gala: it has just the right amount of crazy, which is missing from most red carpets.  But the fashion masquerade component of the evening does have one significant drawback: it means the jewelry can be part of the decoration and not really reflective of the trends of the moment.
This year the theme of the Gala is China Through the Looking Glass. So, as you might expect, there was a lot of jadeite jewelry on celebrities like Sarah Jessica Parker, Karlie Kloss, Lily Aldridge, and Lady Gaga. But the surprise jewelry trend of the night was tassels and fringe, especially in earrings. This trend has been on a low simmer for a couple of years now.  Will the Met Gala's clear embrace of the tassel put it over the top?  With Couture and JCK less than a month away, we'll soon see.
Here are my favorite tassel and fringe looks of the night.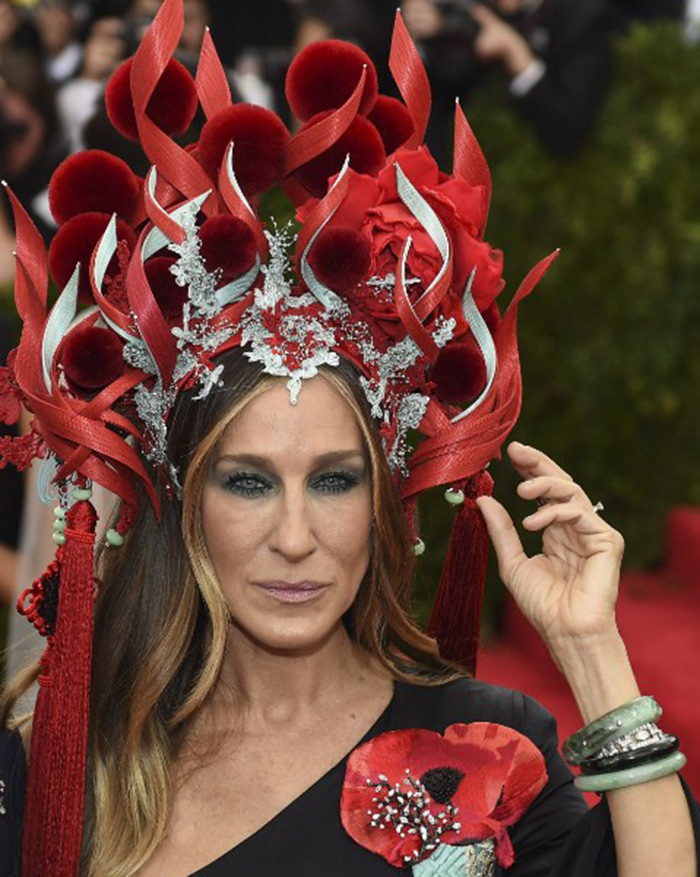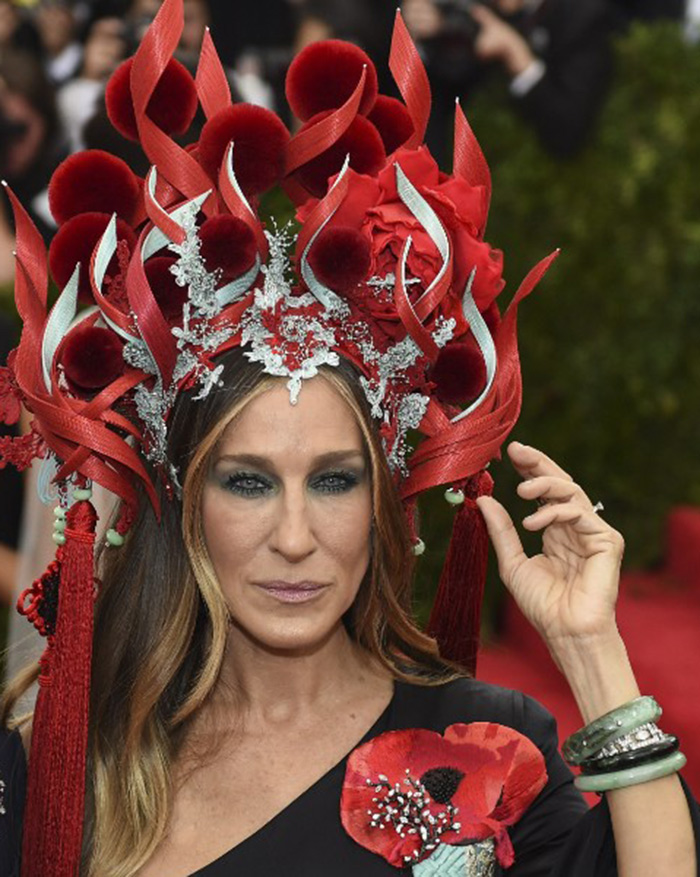 Sarah Jessica Parker always goes all out at the Met Gala and this year is no exception. I appreciate the fact that she takes risks and has some fun with the theme.  This year's highlight is a headpiece by Philip Treacy with stylized flames (imagine Heat Miser's hair executed in curled paper.) The headdress has huge hanging silk tassels with jade beads. SJP also is wearing some personalized jade bangles with diamond initials by Jennifer Fisher and more jewelry by Cindy Chao.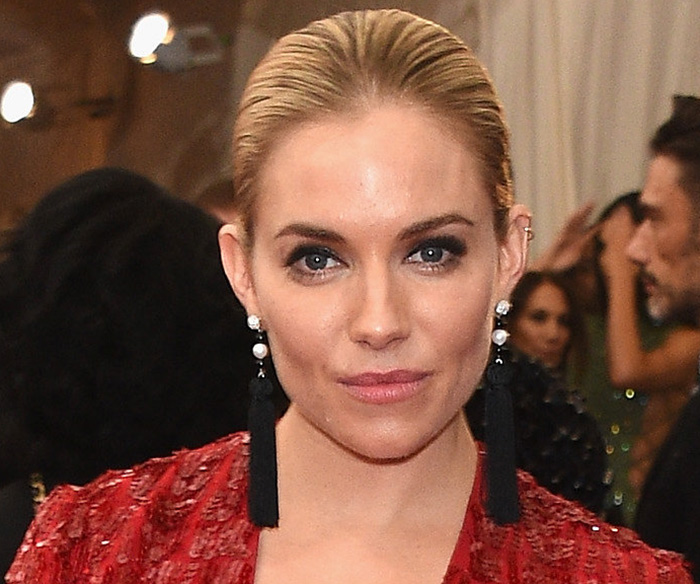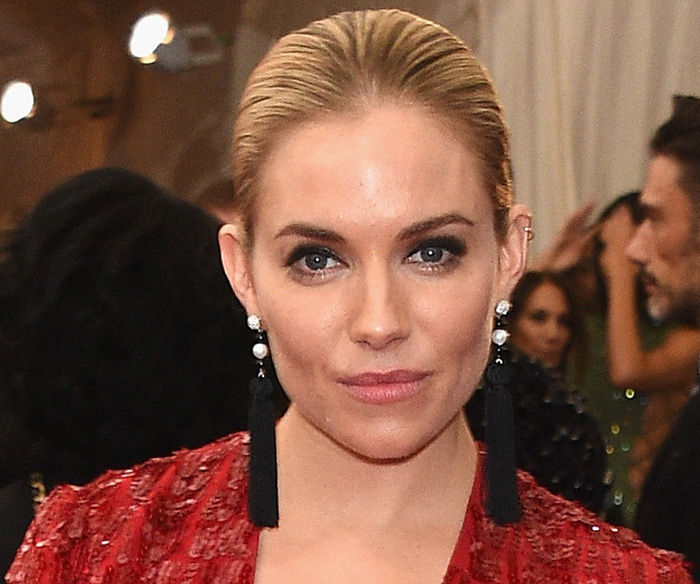 Siena Miller is one of the night's best dressed in a slim red suit and dramatic tassel earrings by Jacob & Co with pearl accents.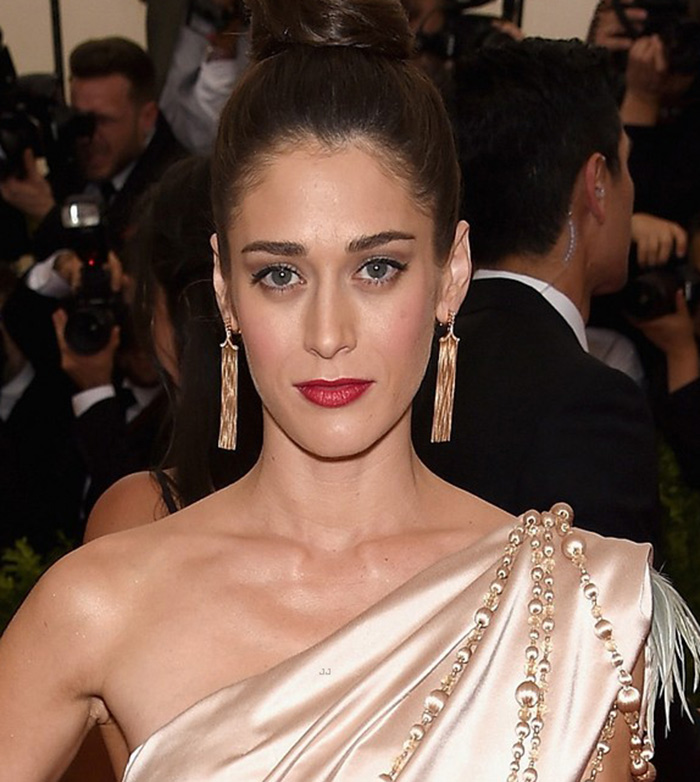 Lizzy Caplan has the coolest fringe earrings of the night.  They are by Jack Vartanian. Here's a closer look.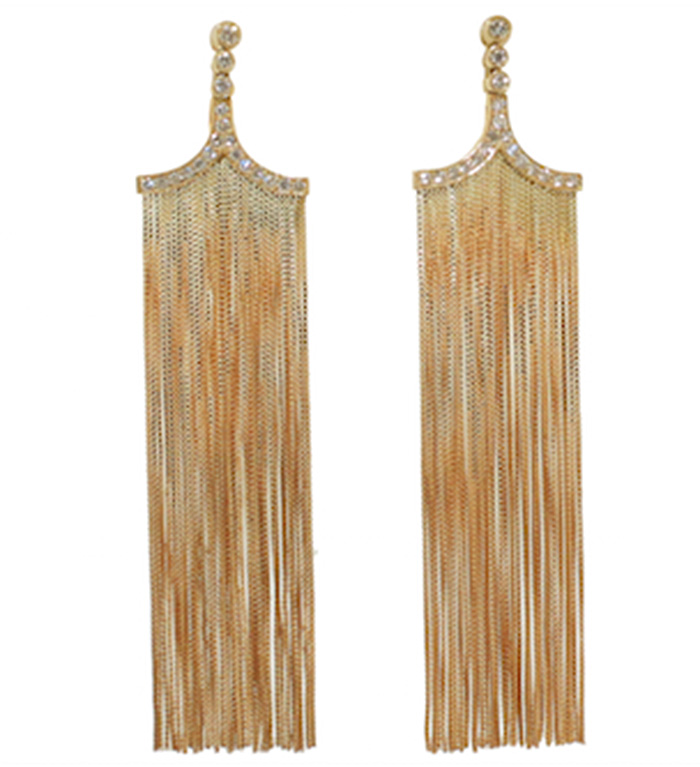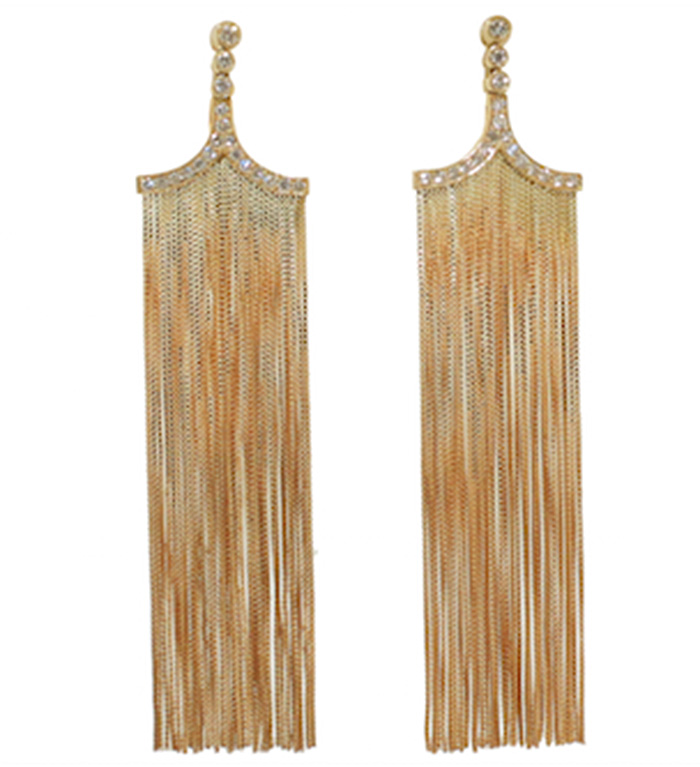 Uma Thurman looks pretty fabulous in a white Grecian goddess dress and colorful emerald tassel earrings.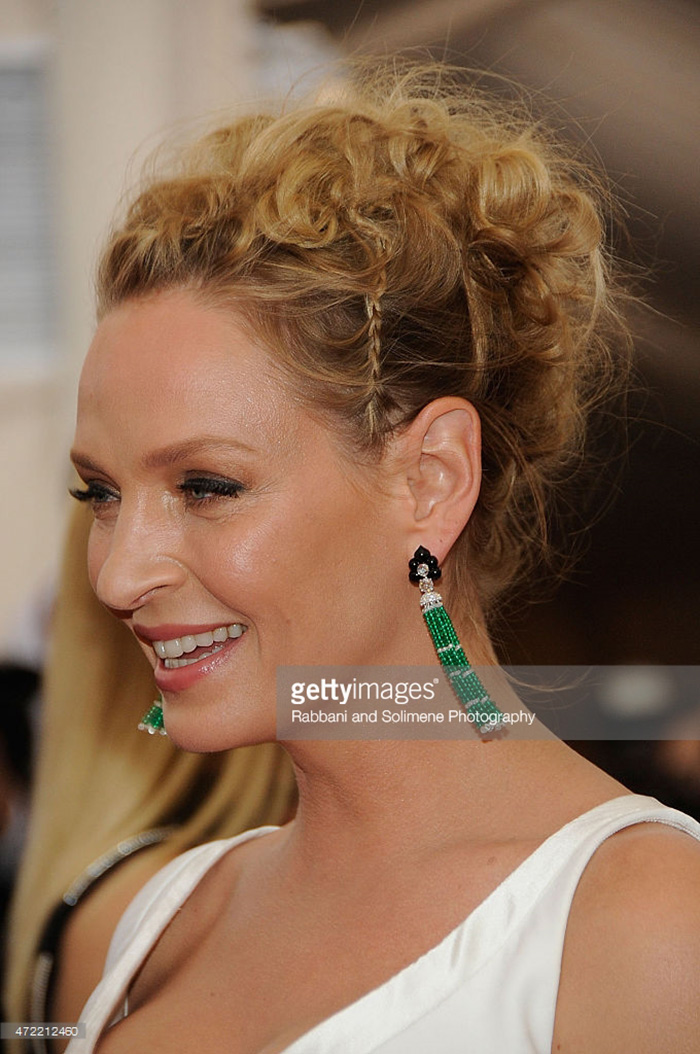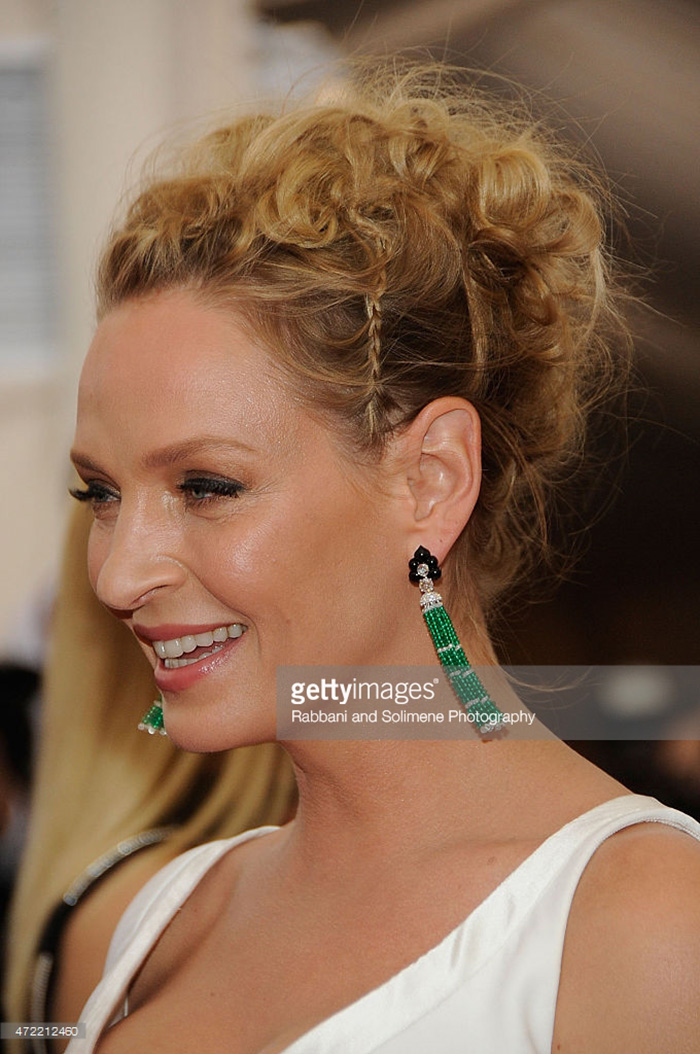 Gong Li also chose lovely gemstone tassel earrings in sapphire and emerald by Anna Hu.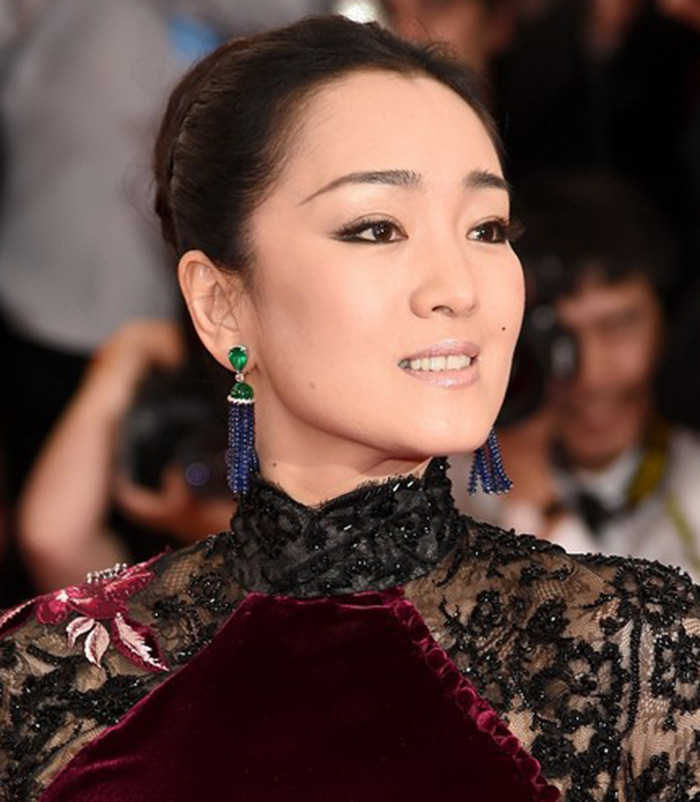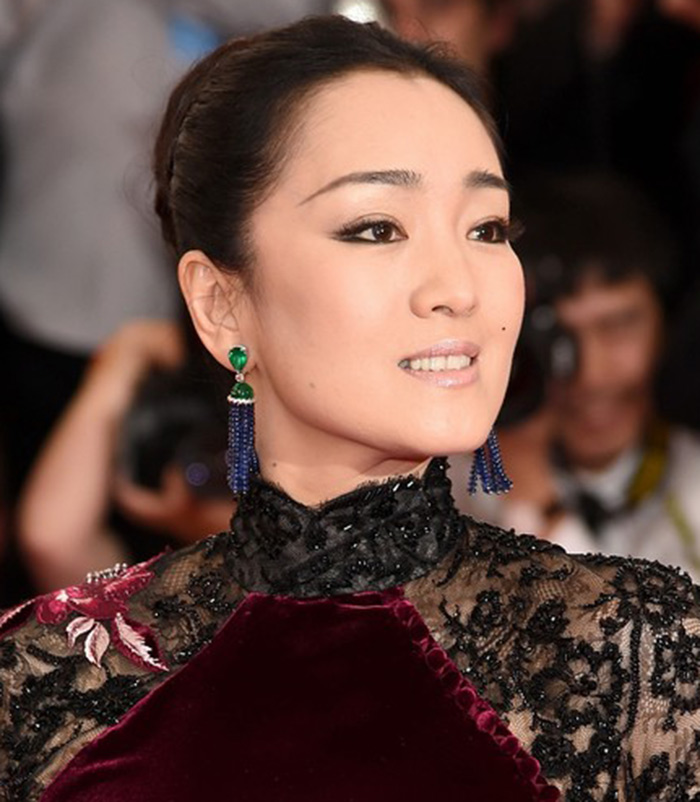 Chrissie Teigen combined tassels and jadeite in earrings by Fred Leighton.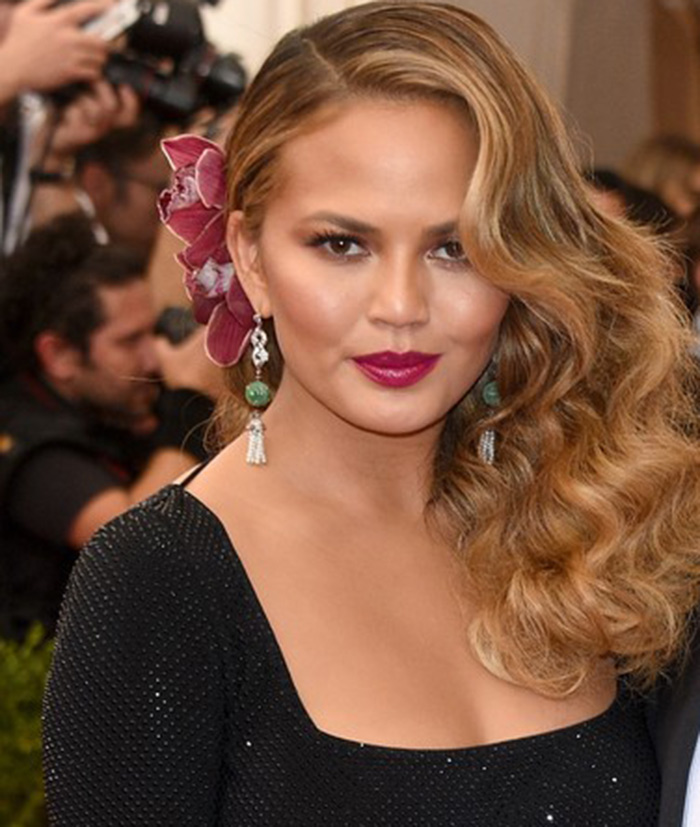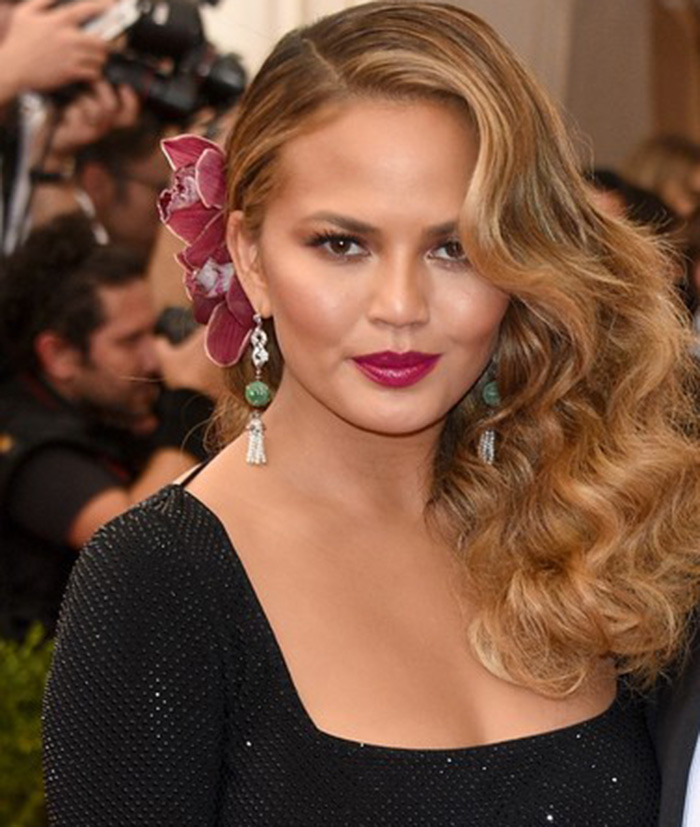 Georgina Chapman of Marquesa is maybe a teensy bit over the top with huge fringe earrings that match her fringe sleeves.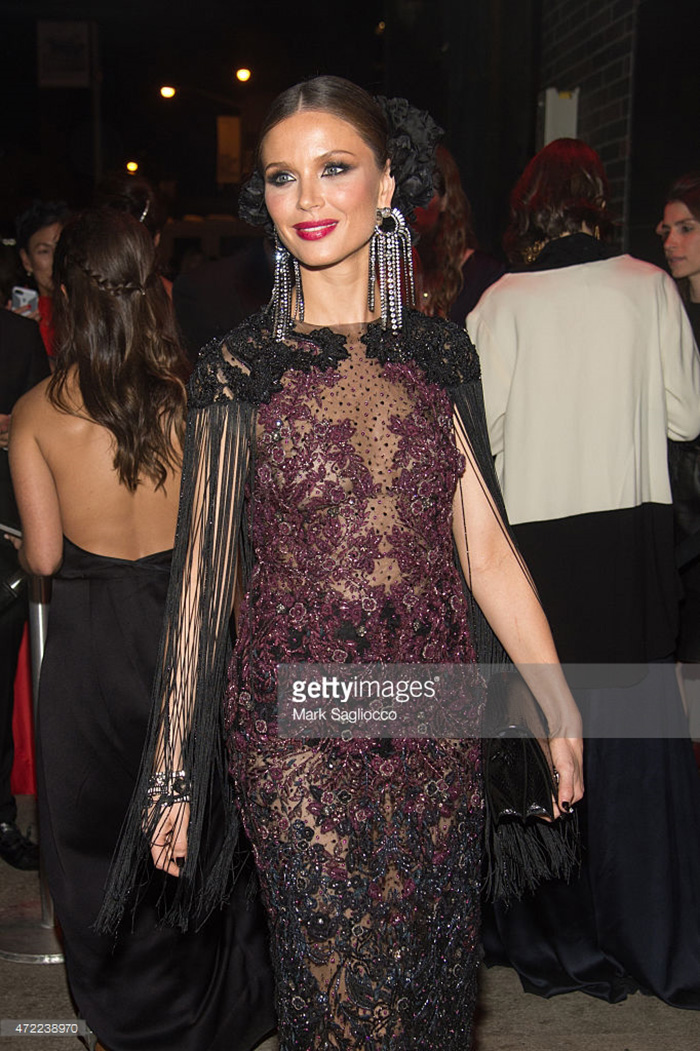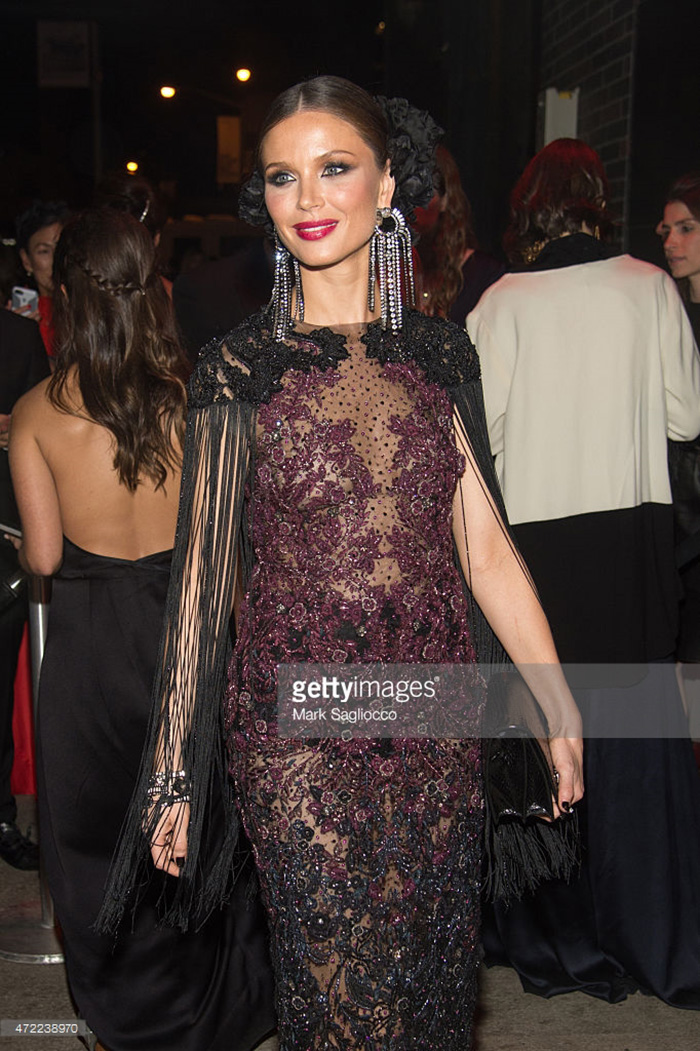 Kate Beckensale wears Carrera y Carrera fringe earrings with a gold dress (gold was a popular choice.)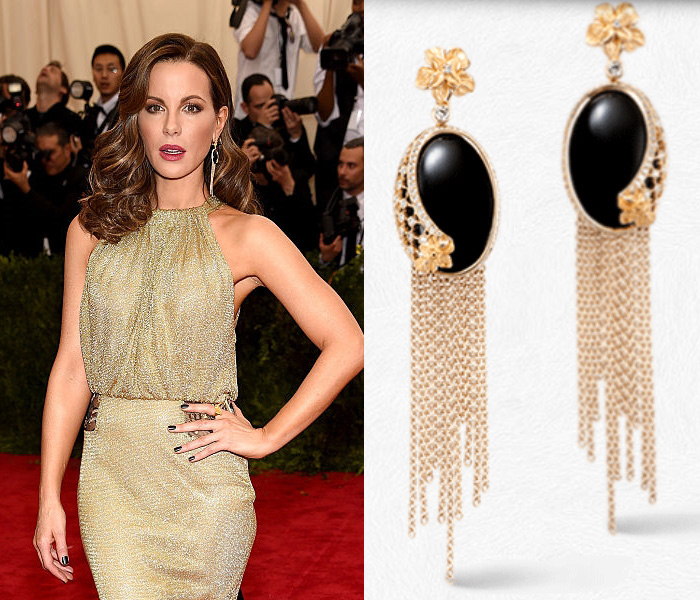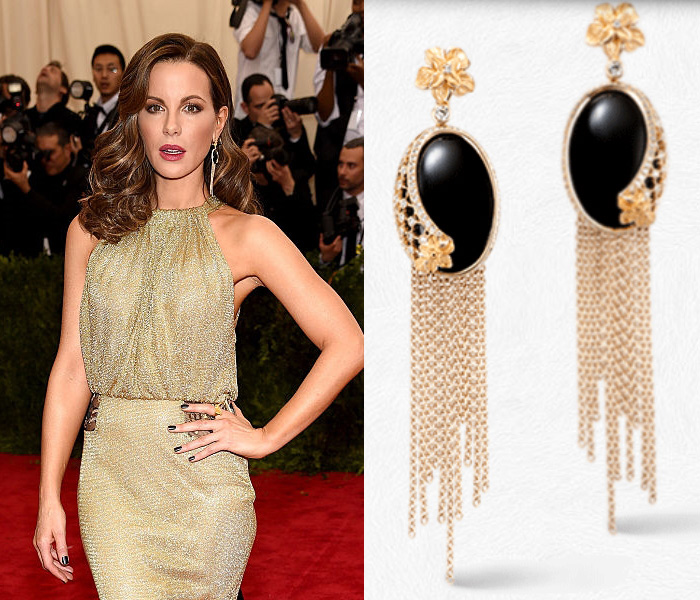 And, to show that fringe also made the worst jewelry list, check out these earrings that Kris Jenner is wearing.  They are so heavy they are elongating her lobes.  Ouch!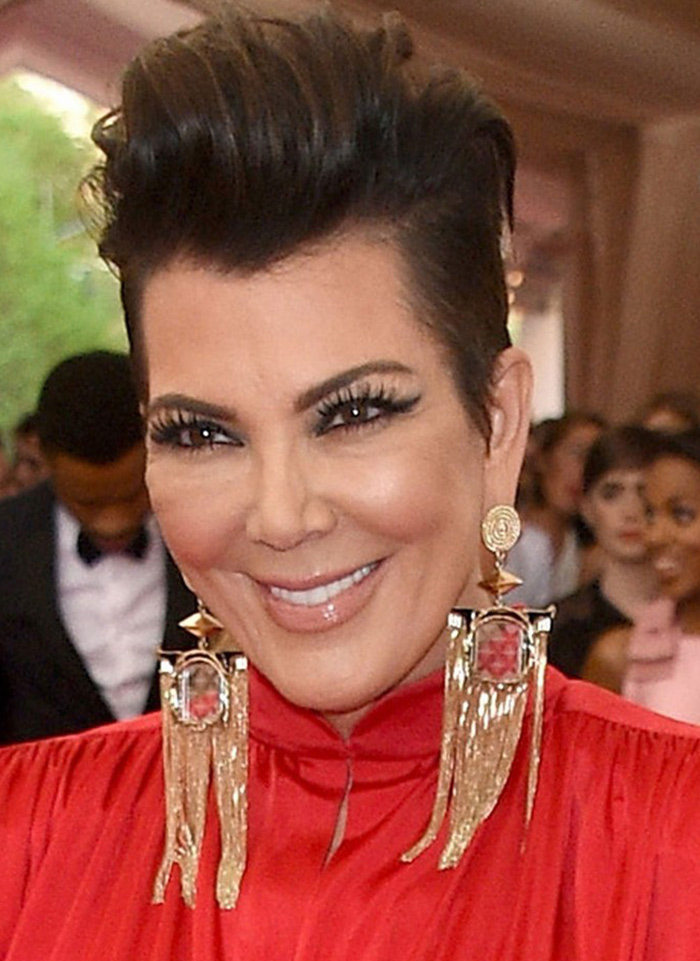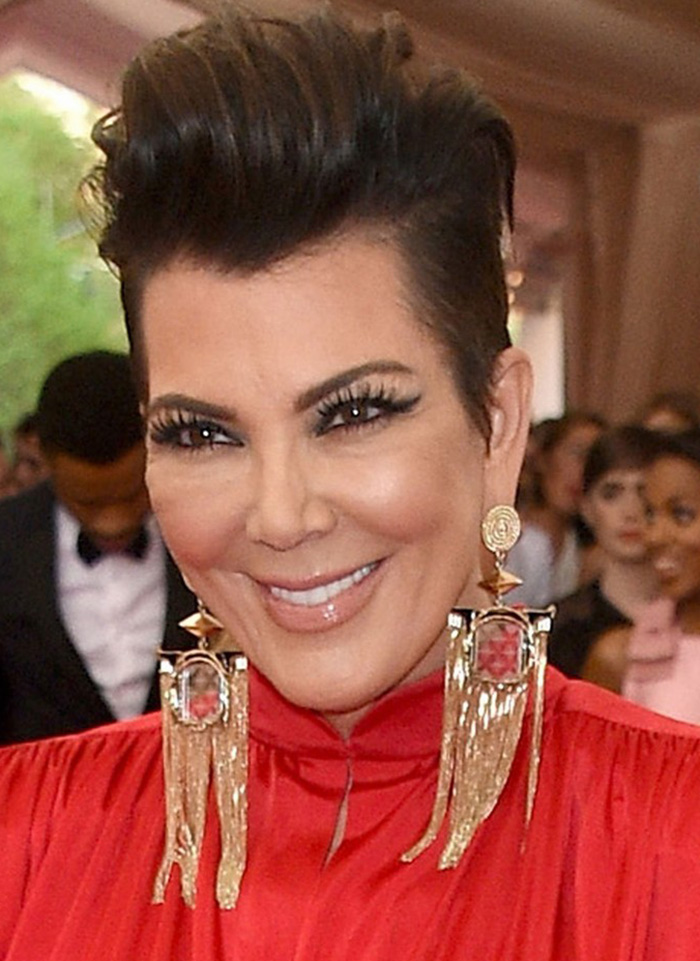 Which is your favorite jewelry look of the night?