Jennifer Lopez: Black Hoops, Bold Bracelets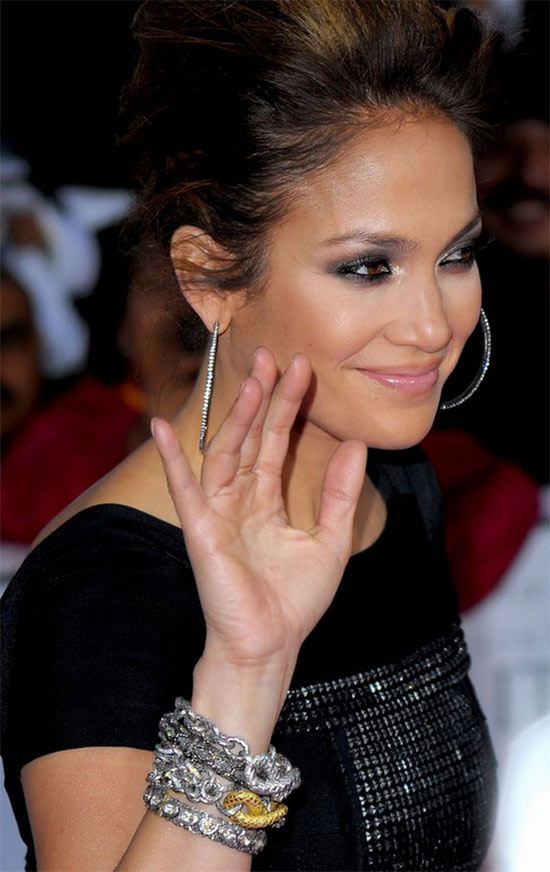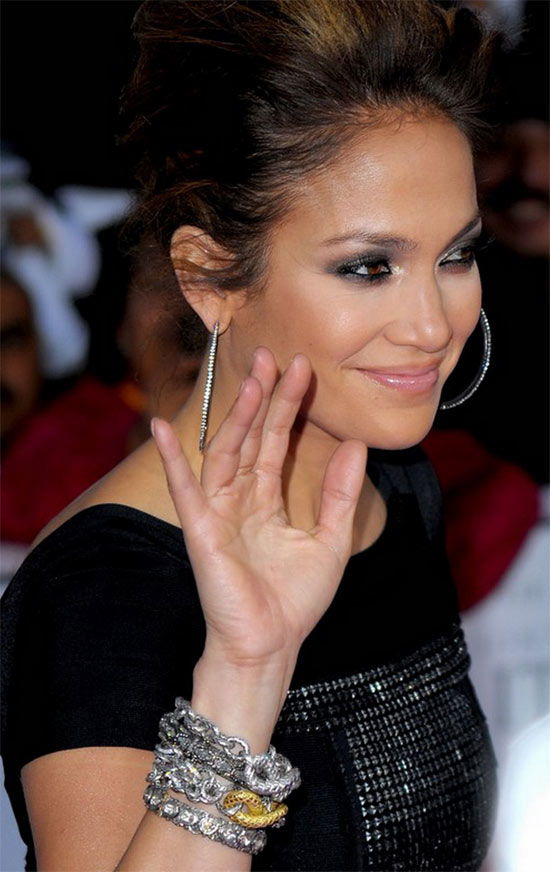 How hot is blackened metal? Just take a look at the diamond hoops Jennifer Lopez wore to the Los Angeles premiere of This Is It. You can't miss them: they are bangle-size. And the huge hoops are even more dramatic thanks to the blackened gold of the setting.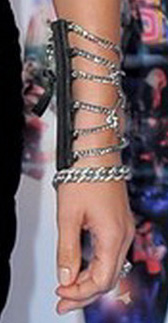 JLo also wore an armful of bracelets on both wrists. On her right, a stack of dragon link bracelets.  On her left, an unusual corset style cuff, laced with silver chain with a black bar underneath the arm layered with yet another link bracelet.  The corset cuff also had a dangling black piece on a chain. I've never seen anything exactly like it so I'm afraid I can't give you the designer. Lopez often wears Lorraine Schwartz who may have made the earrings and link bracelets but probably not the corset cuff.
The hoops were stunning and her makeup perfection. And she seemed to effortlessly walk the line between funeral and premiere that this event required. (Almost everyone wore black but some looked a bit too goth.) But the bracelets with the sequined dress might have been too much. What do you think? Too many bracelets? Too many metal colors? Hoops too big to be comfortable (one twisted around in the wind on the red carpet.)  Or just right?