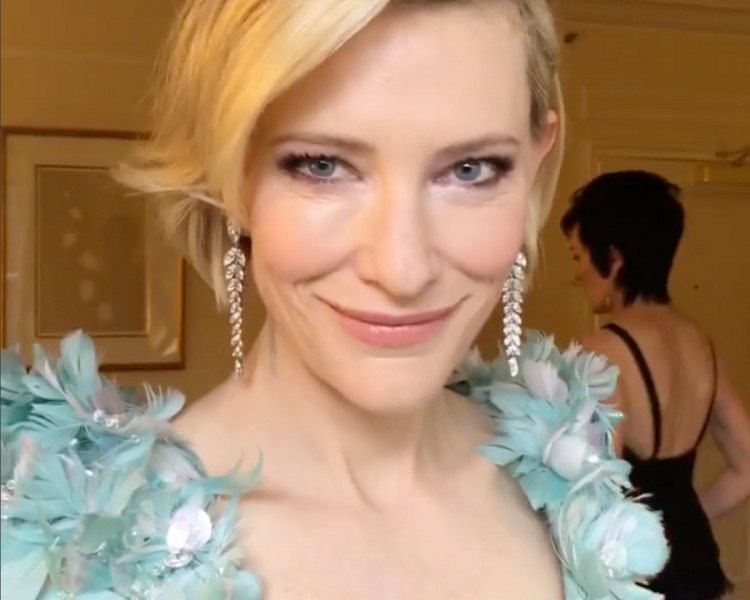 Dripping in Diamonds: Oscar 2016 Earrings
The top trend on the 2016 Oscars red carpet was long diamond earrings. After years of clusters and climbers, the chandelier is back, along with every other statement earring silhouette. Here are the best of Oscar's brilliant earrings.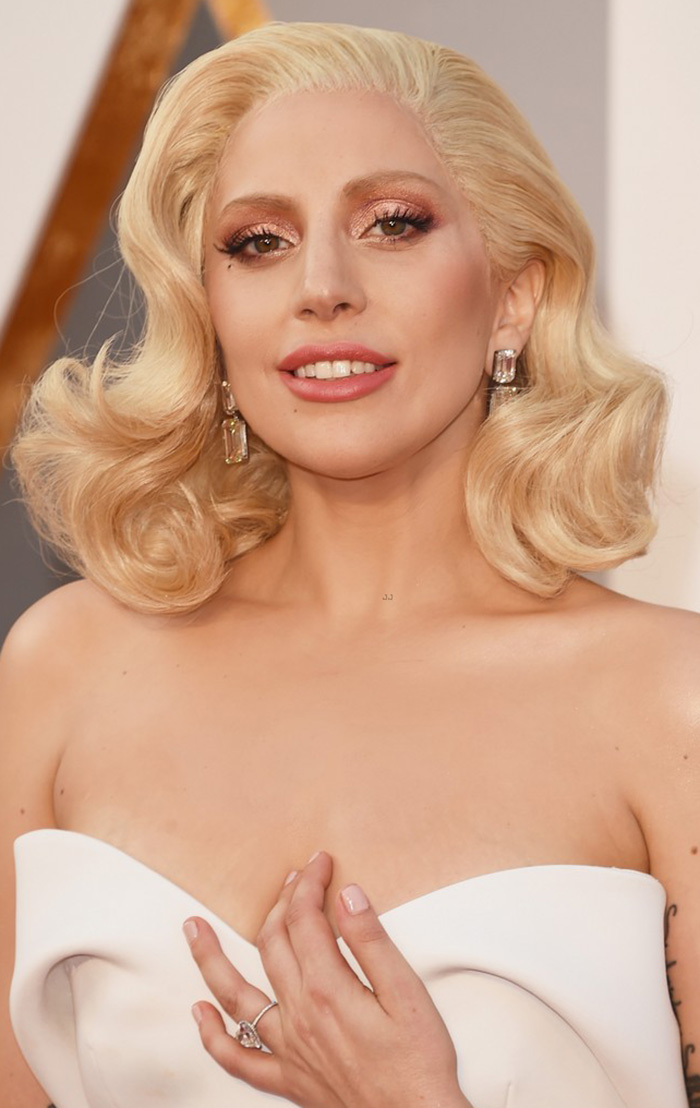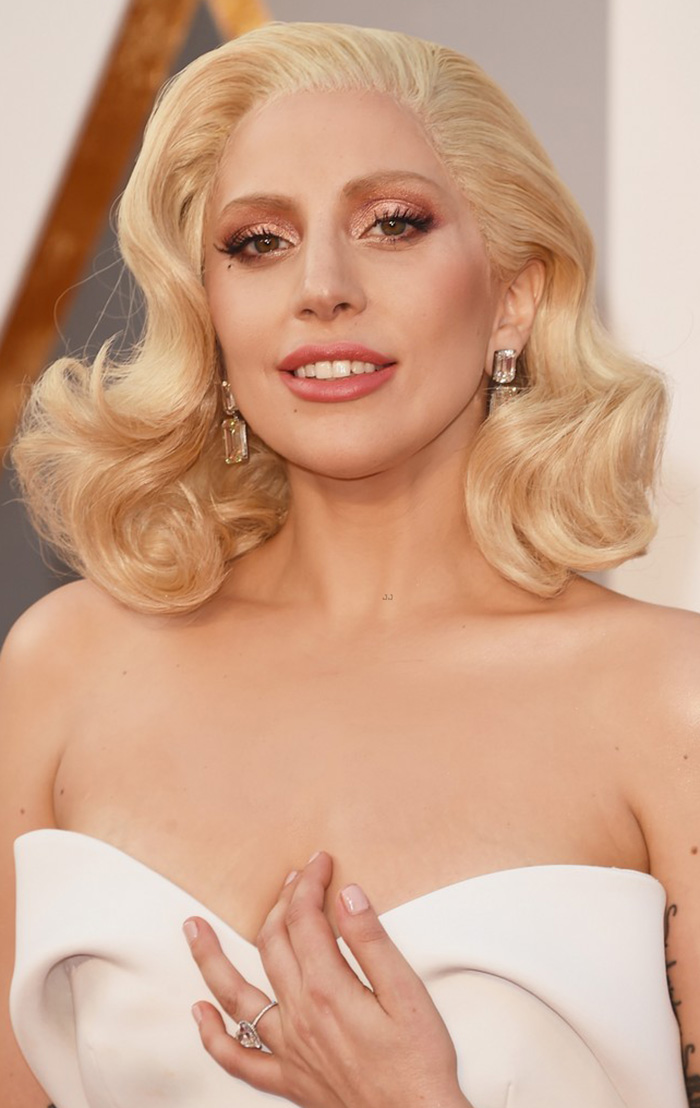 Lady Gaga in Lorraine Schwartz
Bling is back. These earrings by Lorraine Schwartz have 90 carats of emerald cut diamonds.  They are worth a cool $8 million.  Imagine wearing two of Mariah Carey's engagement rings on each ear.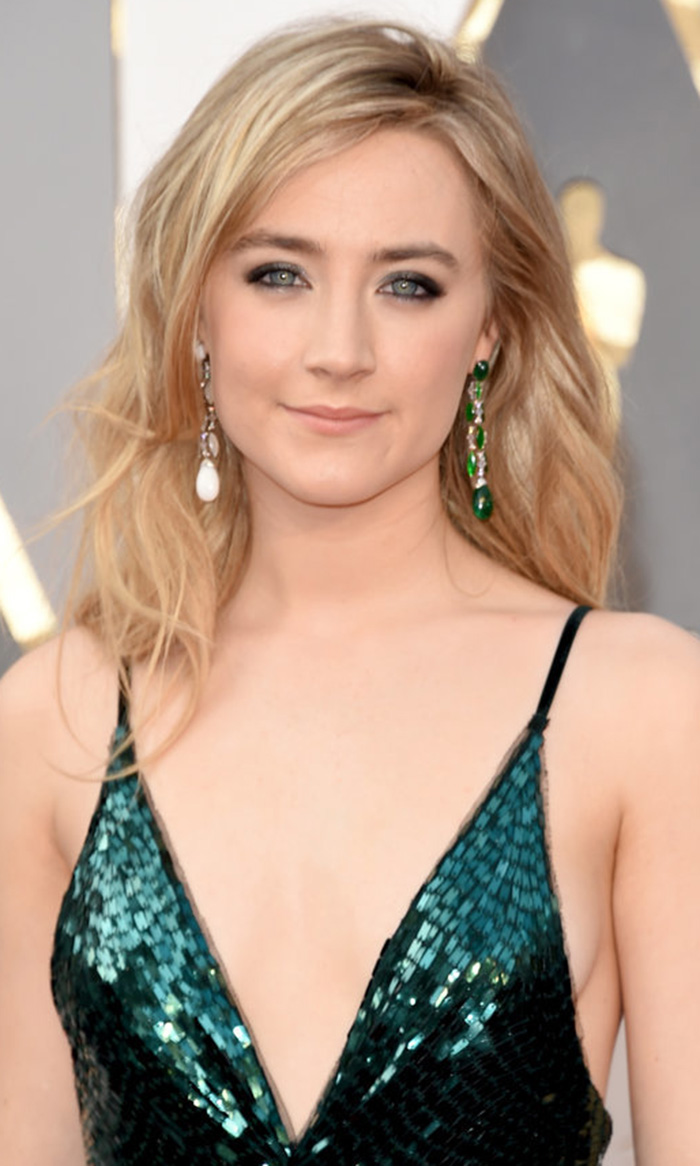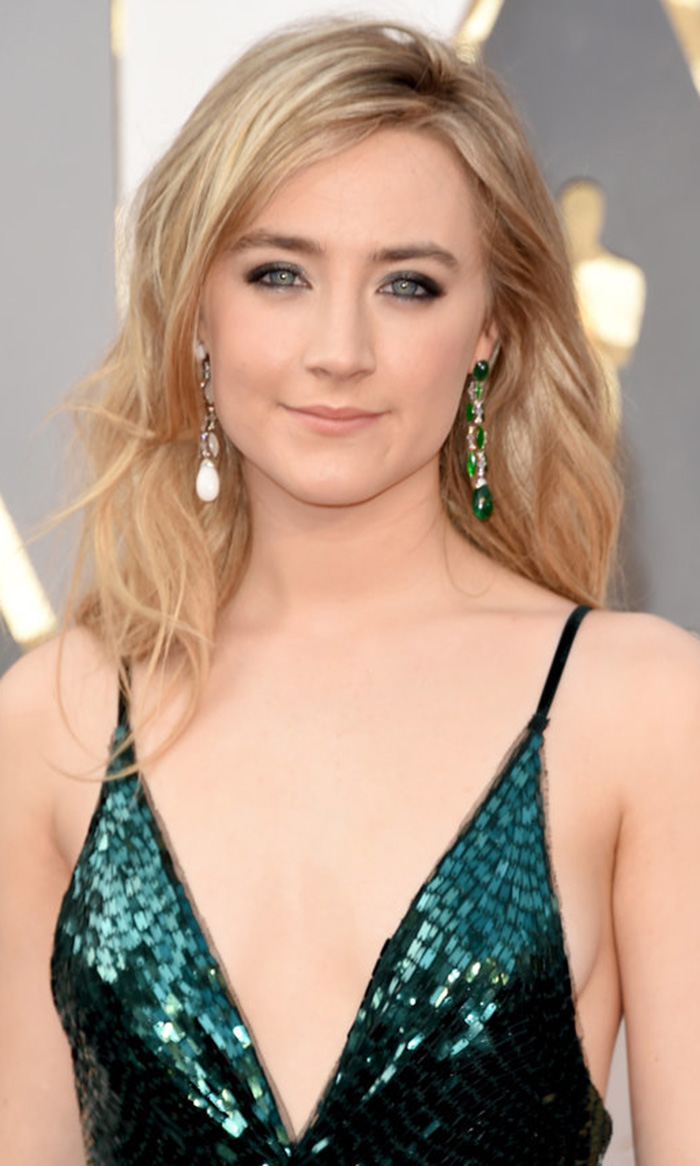 Saoirse Ronan in Chopard
These are the night's coolest drops in emerald, jade, diamonds, and pearl. Just as dramatic as all the rest but the mismatched colors make them feel young and fresh.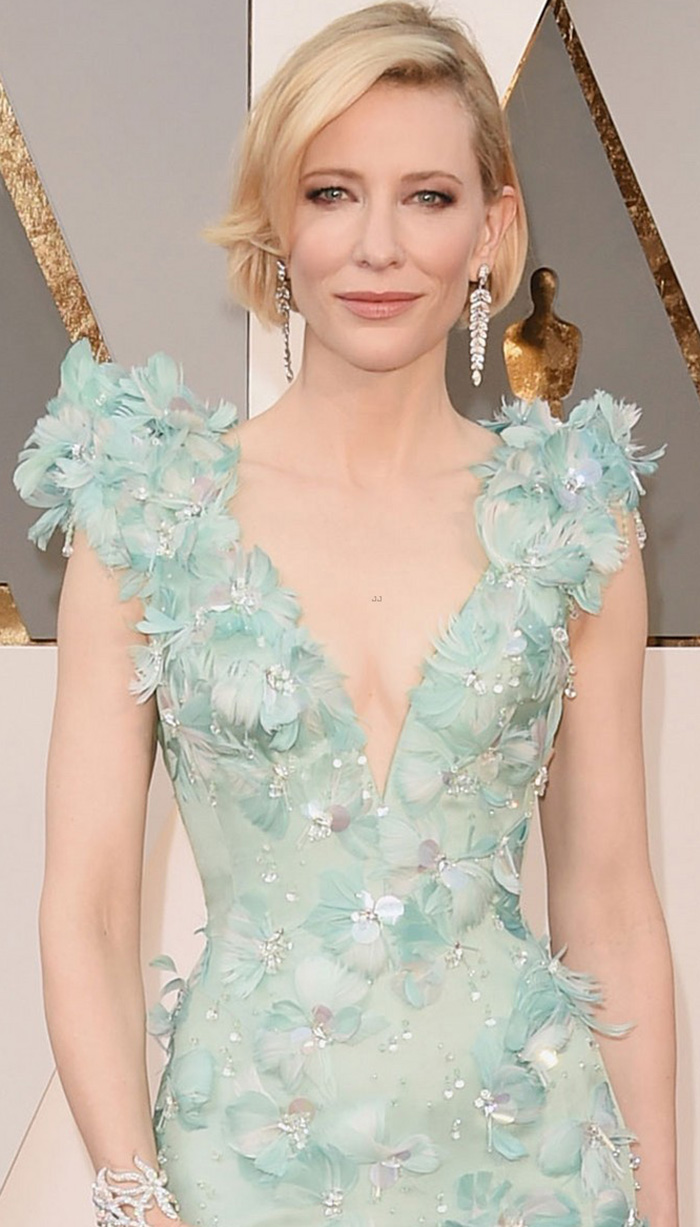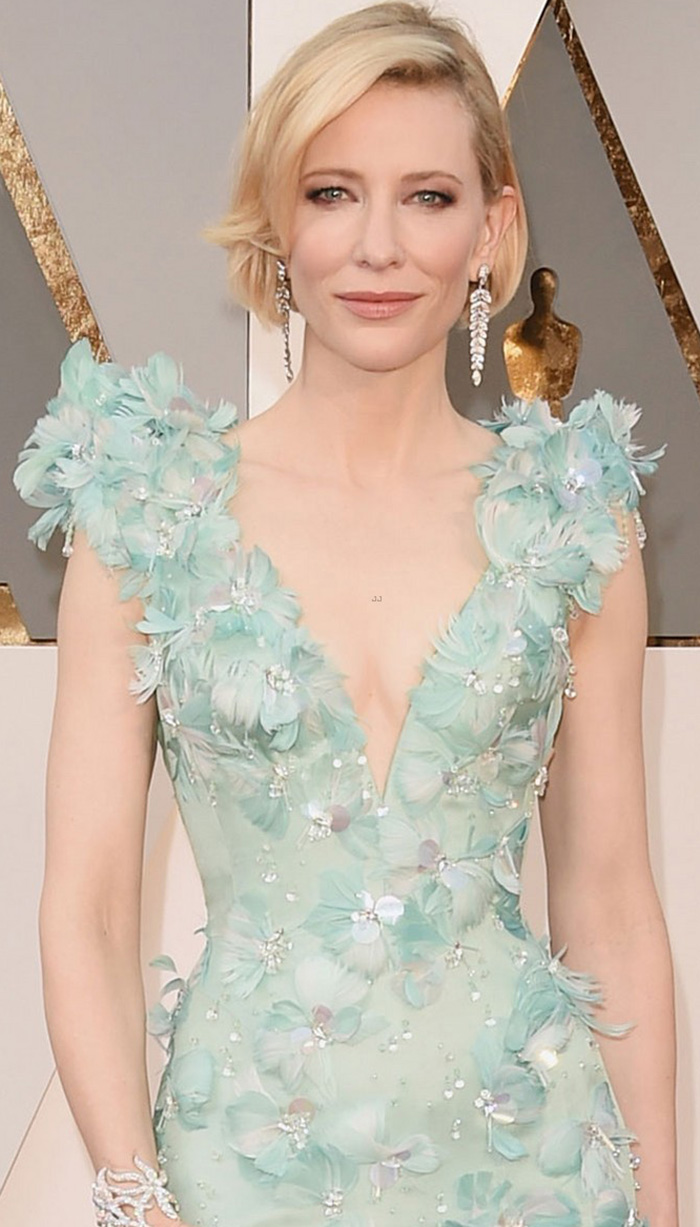 Cate Blanchett in Tiffany & Co
Cate Blanchett is now queen of the sea. Her slithery scaled diamond earrings and starfish bracelet are on point, of course. Her diamond and platinum drop earrings, Starfish cuff and bombe ring are from the 2016 Blue Book Collection, together worth $535,000.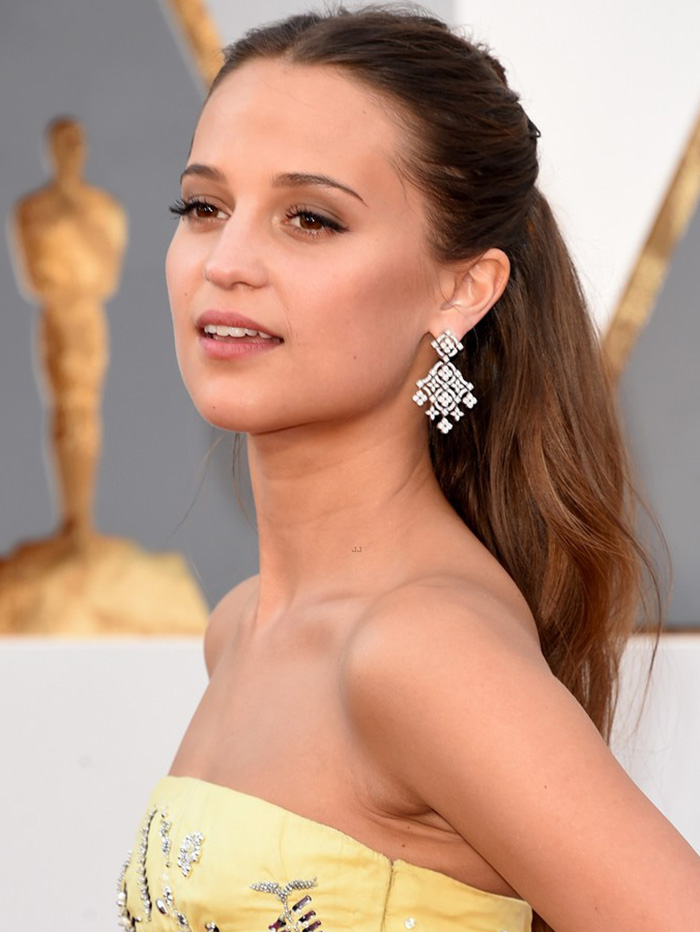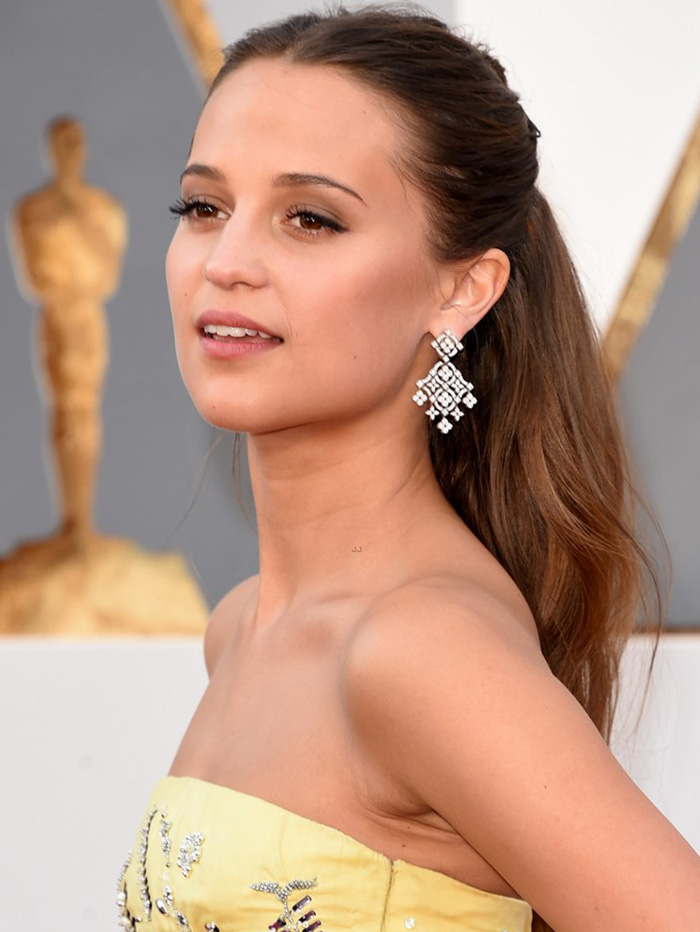 Alicia Vikander in Louis Vuitton
Nice geometric lines make these a modern update on the chandelier. I don't even mind the logo motif, which seems to work much better in diamonds (doesn't everything?)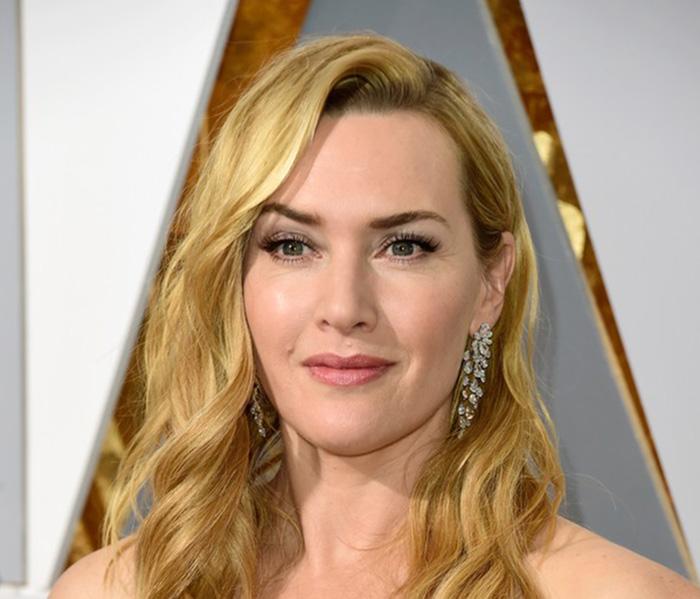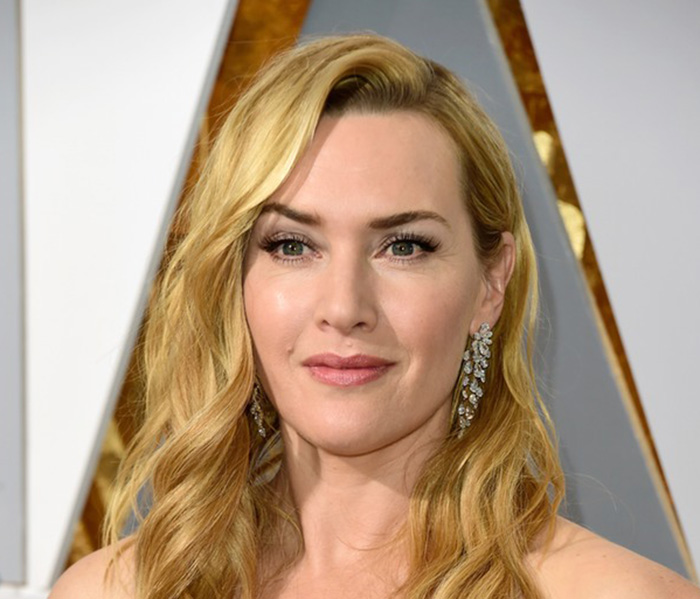 Kate Winslet in Nirav Modi
You probably didn't hear much about these lovely leafy drops because everyone was talking about Kate's reunion with Leo (good) and Hefty-bag inspired shiny dress (bad). Let's take a moment to appreciate them and congratulate Indian designer Nirav Modi for a huge red carpet coup!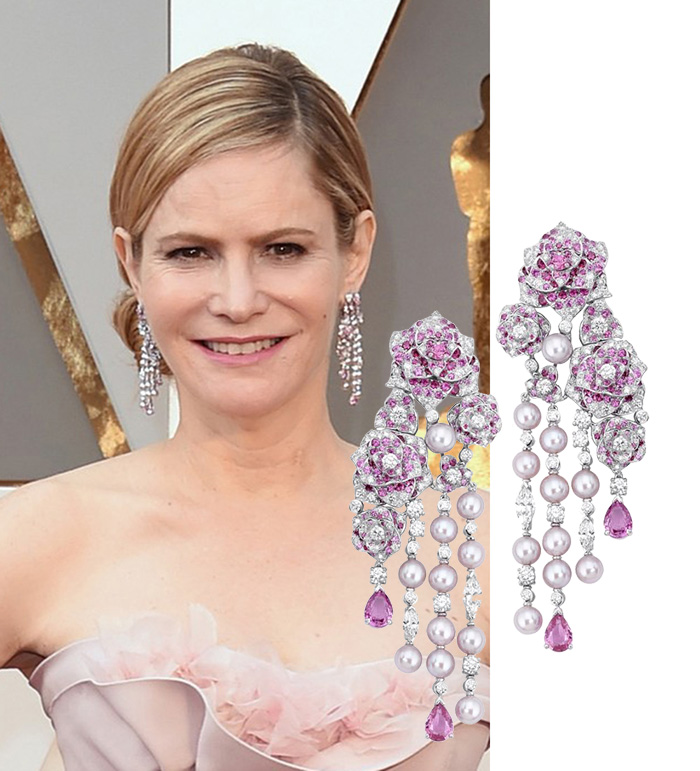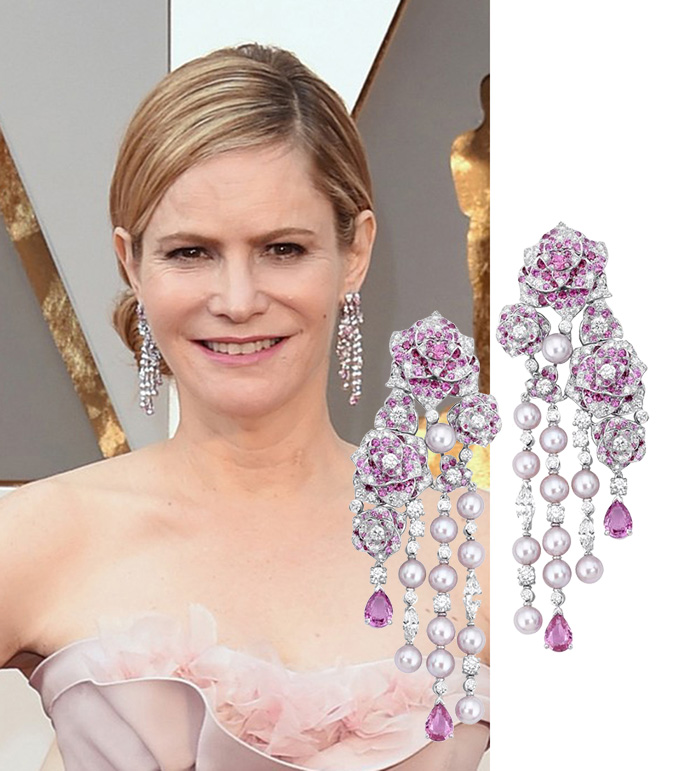 Jennifer Jason Leigh in Piaget
This was another pair of earrings that I didn't properly appreciate from far away. Fortunately Piaget posted a close up image that I superimposed here so we can all admire the lovely rose and pearl details.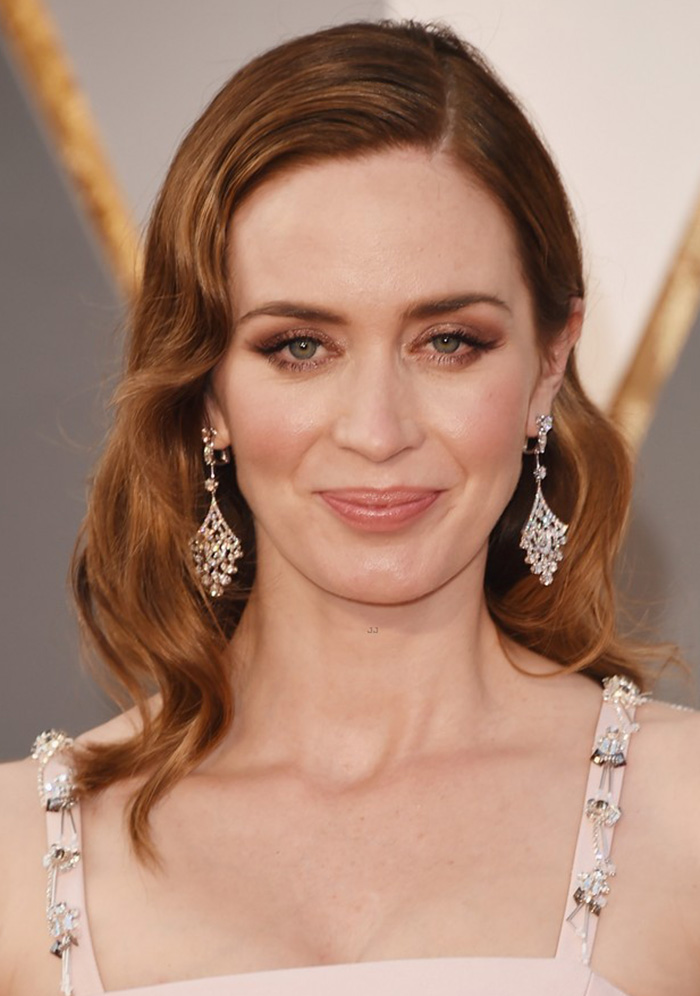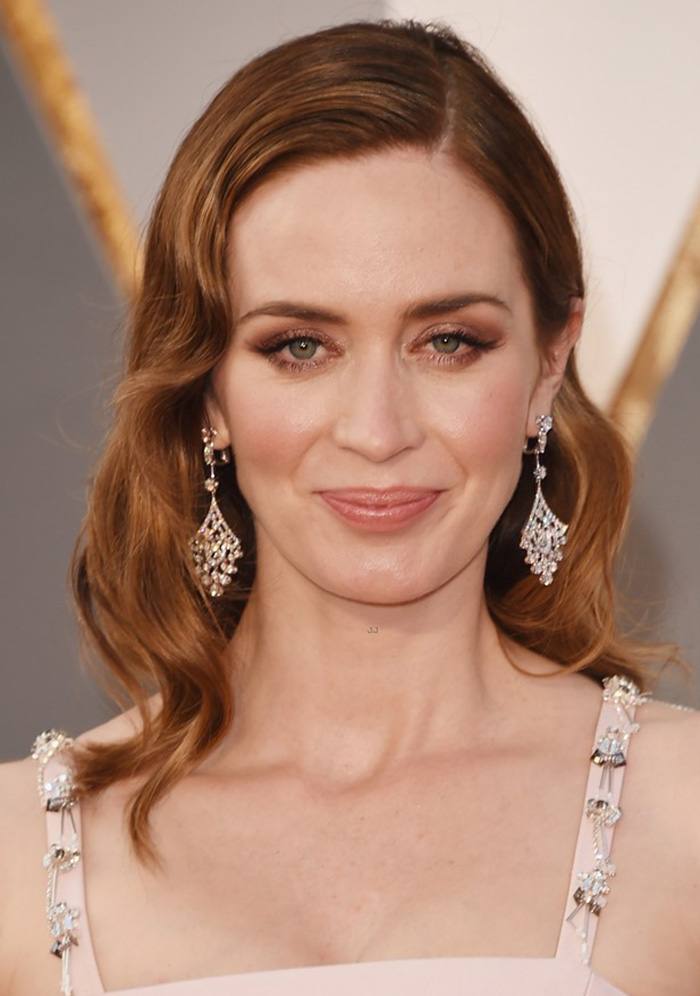 Emily Blunt in Niwaka
Japanese jewelry brand Niwaka was a surprising red carpet winner this year with three big placements: Brie Larson, Emily Blunt and Rachel McAdams.

Sofia Vergara in Lorraine Schwartz
These muted sapphires are almost minimalist for Sofia. Of course I wish they were huge emeralds but with her hair up it's easier to see her earrings. Nice to see her trying something different.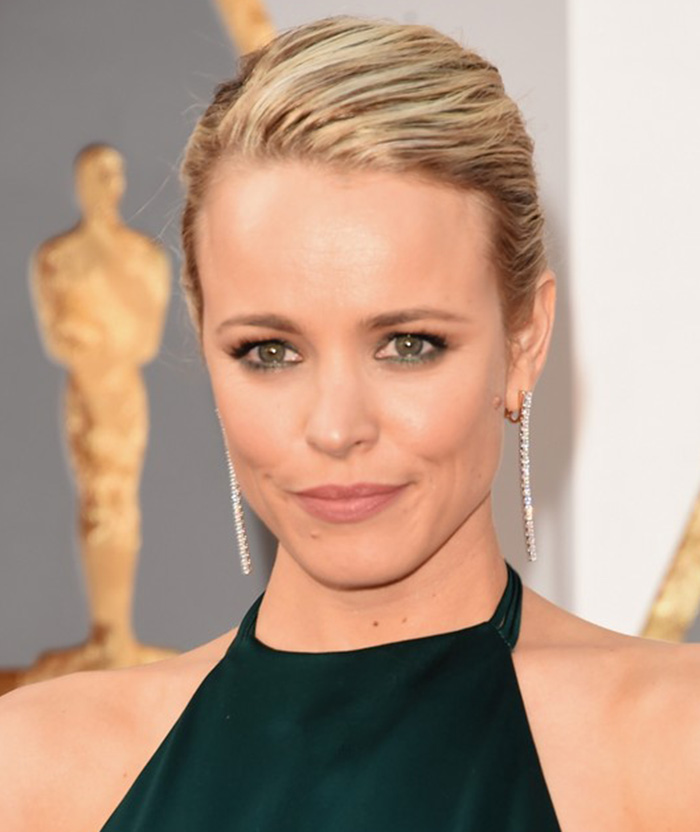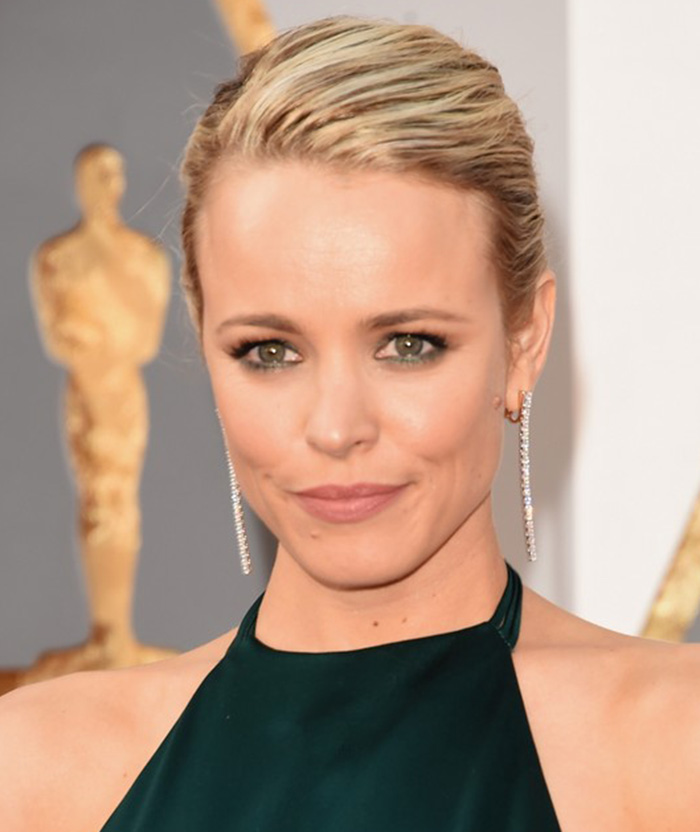 Rachel McAdams in Niwaka
These earrings moved well and are a fresh more modern take on the dangle. Rachel also was wearing a great stack of rings that are sadly not visible in this image.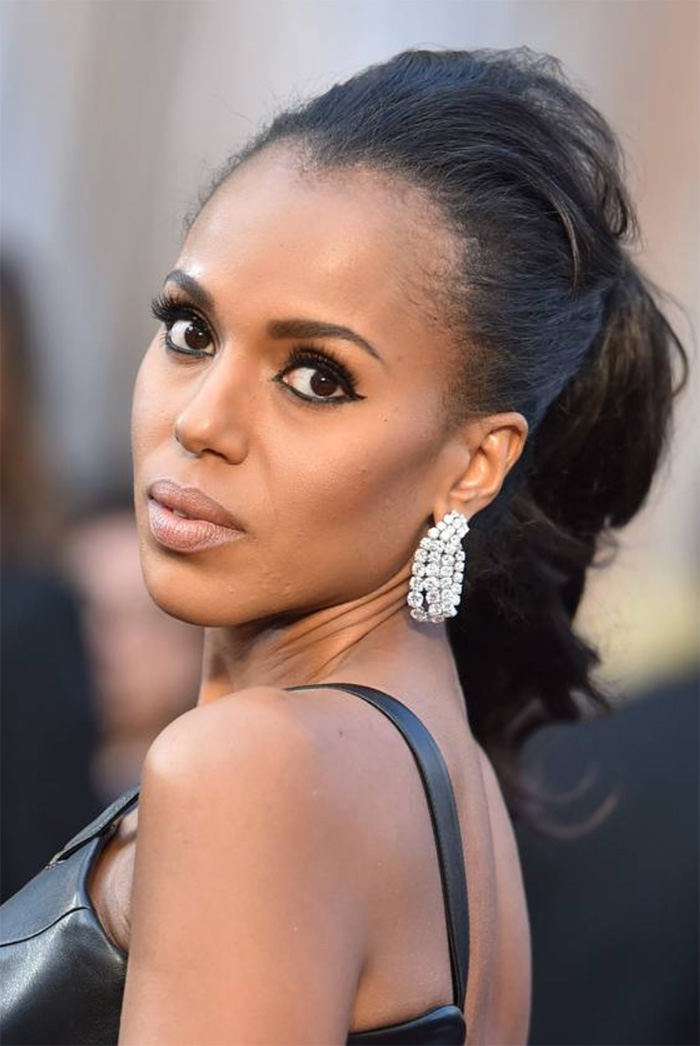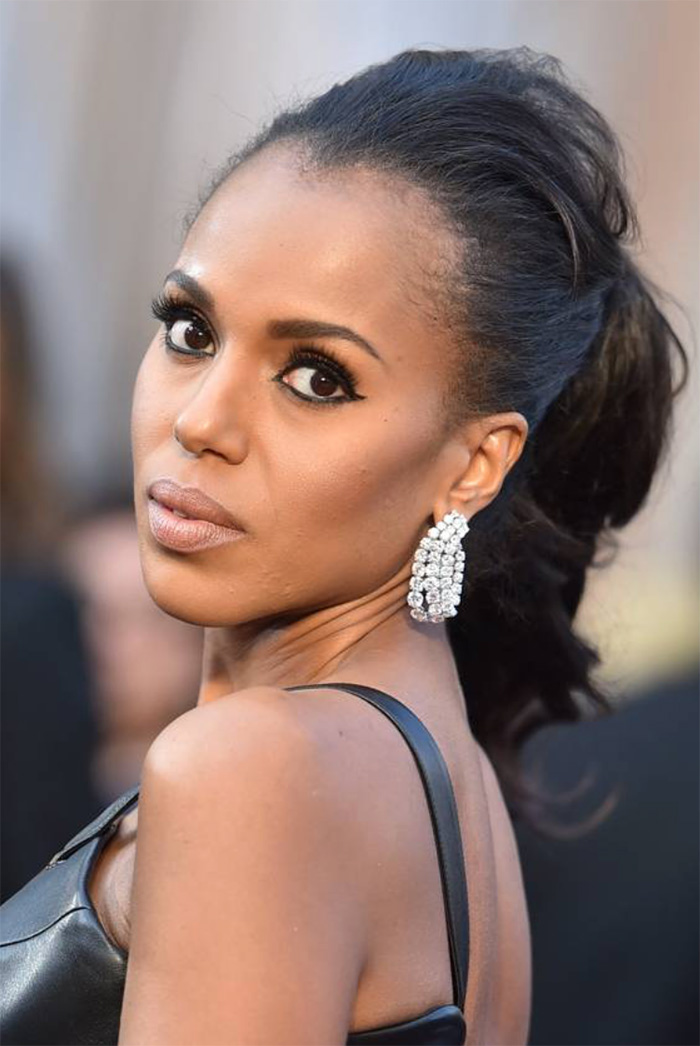 Kerry Washington in Harry Winston
I am shocked and delighted to see statement earrings on Kerry Washington, card-carrying jewelry minimalist. These are more of a vintage drop cluster but definitely a statement!

Priyanka Chopra in Lorraine Schwartz
These front-back earrings by Lorraine Schwartz are set with 50 carats of diamonds! (Add in those amazing diamond rings and she's wearing $8 million in ice with that "Daddy's lil girl" tattoo.)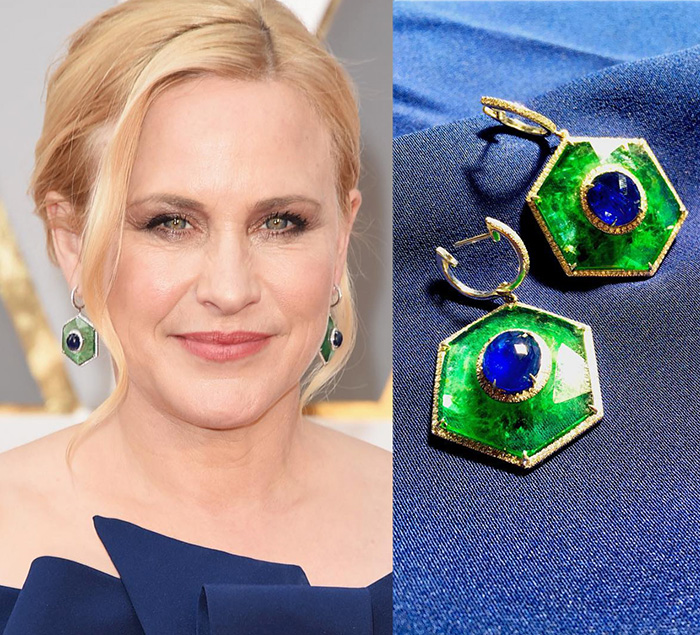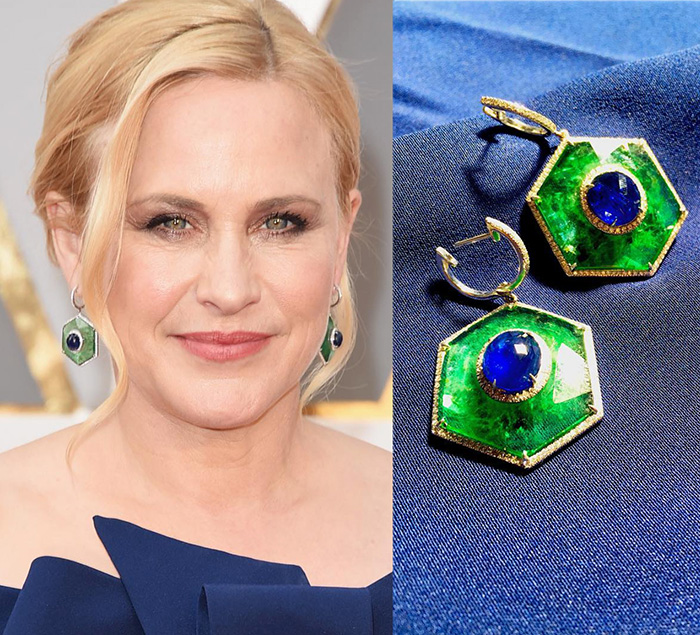 Patricia Arquette in Fred Leighton
I didn't see these earrings  on the red carpet but once I saw them on stylist Annabelle Harron's Instagram feed, I fell in love. These vintage beauties are sliced emerald crystals, with the original hexagon shape, set in the middle with sapphires. Amazing aren't they?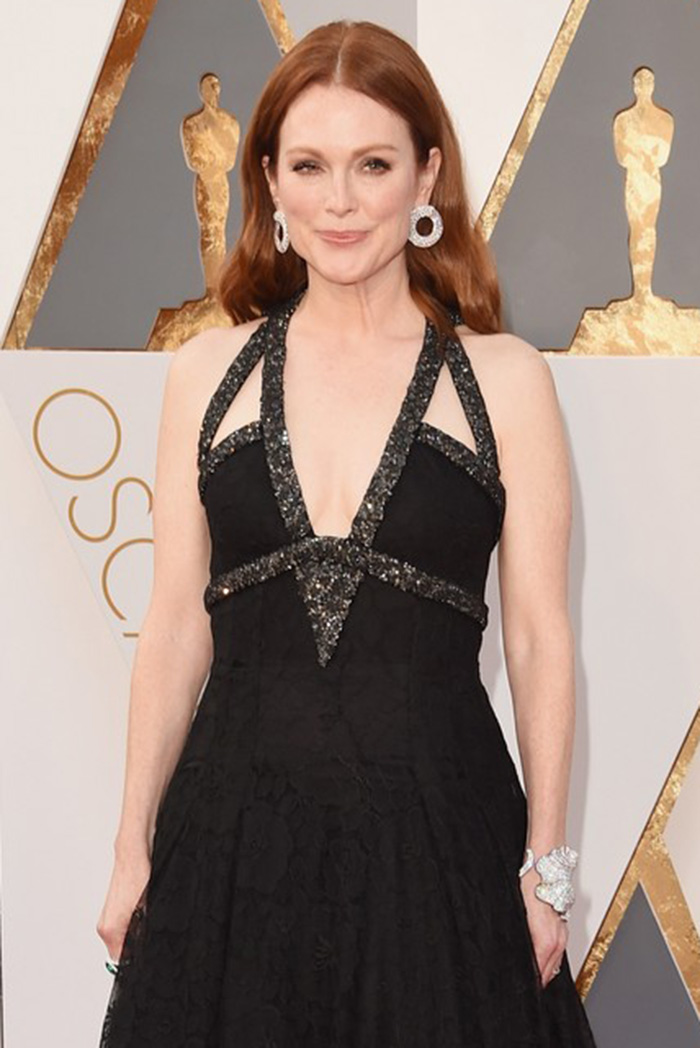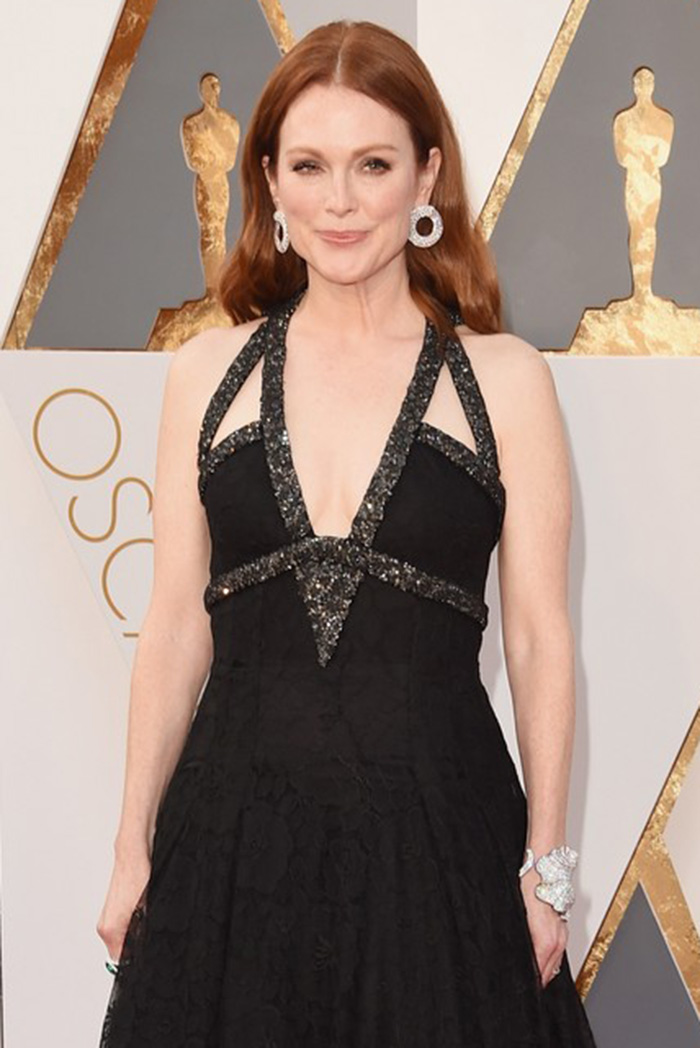 Julianne Moore in Chopard
One more bonus earring: not really a drop but lovely all the same. The circle shop contrasts with the angular lines of her dress. For me the bracelet, while my favorite of the three doesn't fit with the geometric vibes of the other two. I'd like to think she overruled the stylist and went rogue with the bracelet because she just liked it.
Which of these fabulous earrings is your favorite? I'm partial to Saoirse's mismatched Chopard drops, although for sheer splendor, Gaga's ice cubes are hard to beat. It's the age old jewelry debate between design and classic rocks. What side speaks most to you?