Best Oscar Jewelry of 2014
After an awards season of minimalism and restraint, Hollywood glamour returned in force for Oscar night. It was a night of jewelry exclamation points. Statement necklaces! Important earrings! Million dollar bracelets! The return of the backlace!  Diamonds dominated. There was a lot of yellow gold. If there was an overall design style, it was deco-inspired.  But really, it was a night of string individual jewelry pieces.  Without further ado, here are my picks for the best jewelry pieces of the 2014 Academy Awards.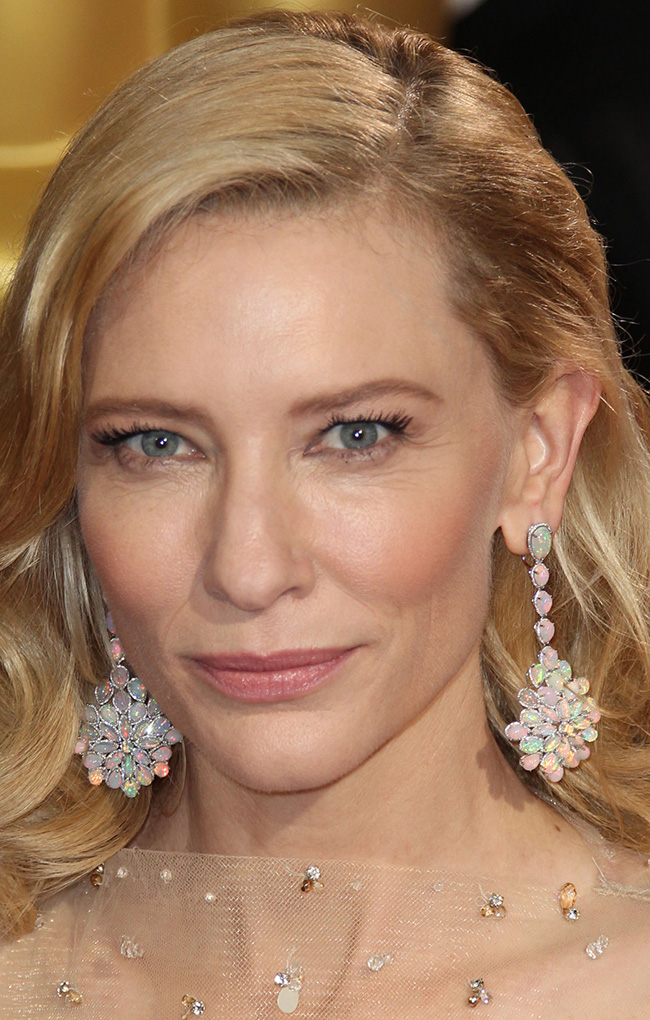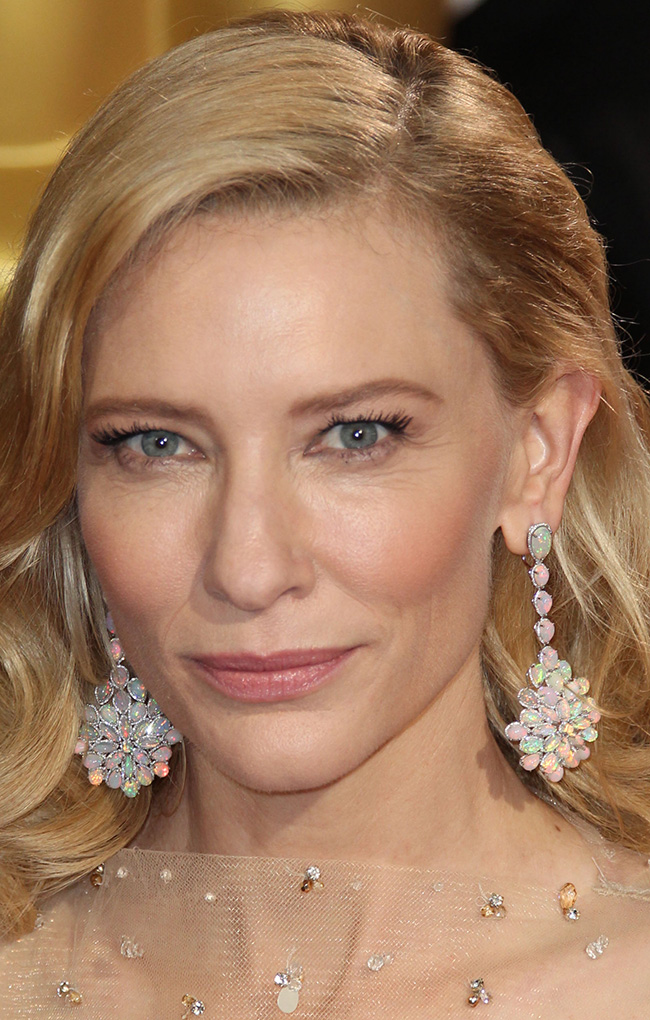 Cate Blanchett in Chopard Earrings
These large-scale floral motif earrings by Chopard were striking from afar but shown especially seen up close, when the play of color gave them an extra dimension and a softness that so well complemented Cate's nude-colored gown. Here is a close-up view from Chopard that shows the delicate diamond pave and the lovely soft colors.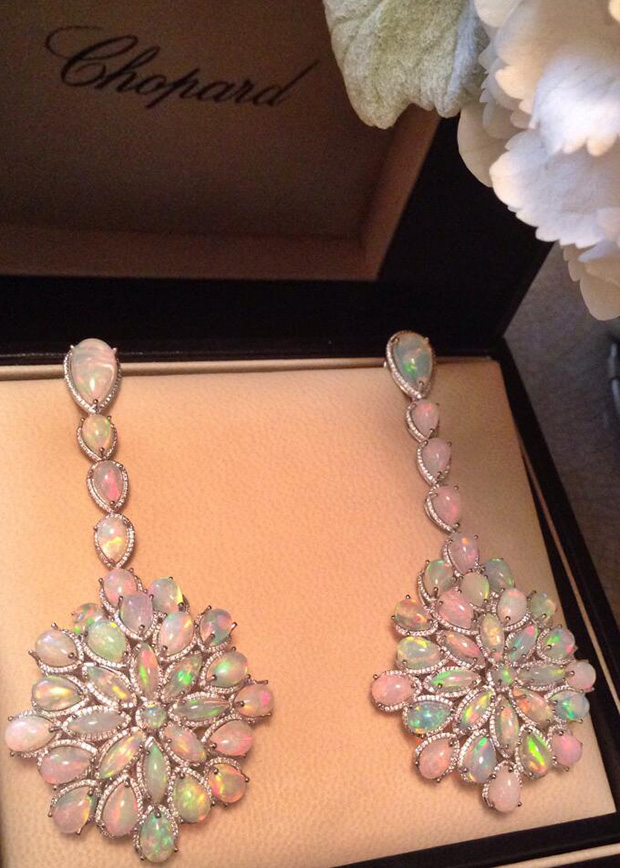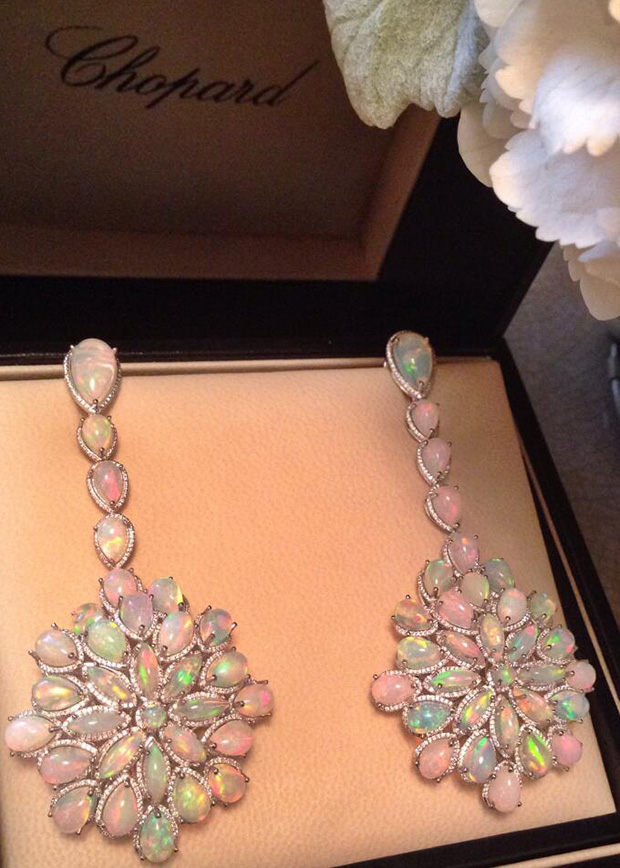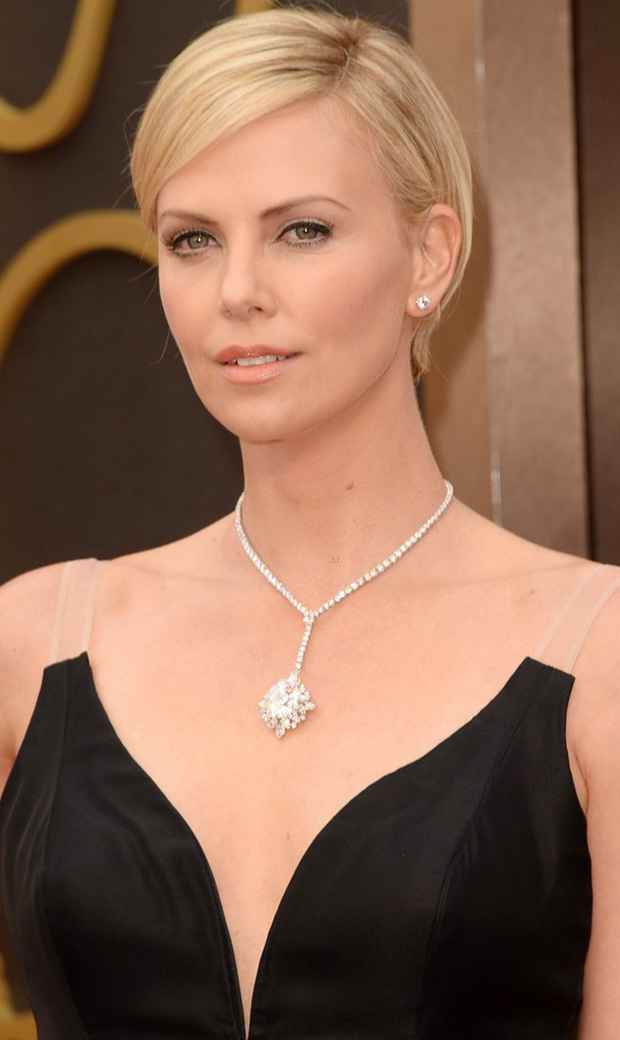 Charlize Theron in a Harry Winston Necklace
First of all, the Dior dress was a stunning homage to John Singer Sargent's Portrait of Madame X. But then again, Madame X wasn't wearing a $15 million diamond necklace by Harry Winston. Somehow all those carats, particularly stunning on stage, still managed to look delicate. This look may have single-handedly brought back the statement necklace.

Lupita Nyong'o in Fred Leighton
Her ice-blue Prada dress is so breath-taking that you may not have noticed that her Fred Leighton jewelry was too. The earrings climb her lobes like the love child of classic old Hollywood diamond clusters and a spiky ear cuff. Her headband is gold too.  And she finished the look off with a gold snake cuff.  The combination looked young, fresh and absolutely appropriate. It was her night.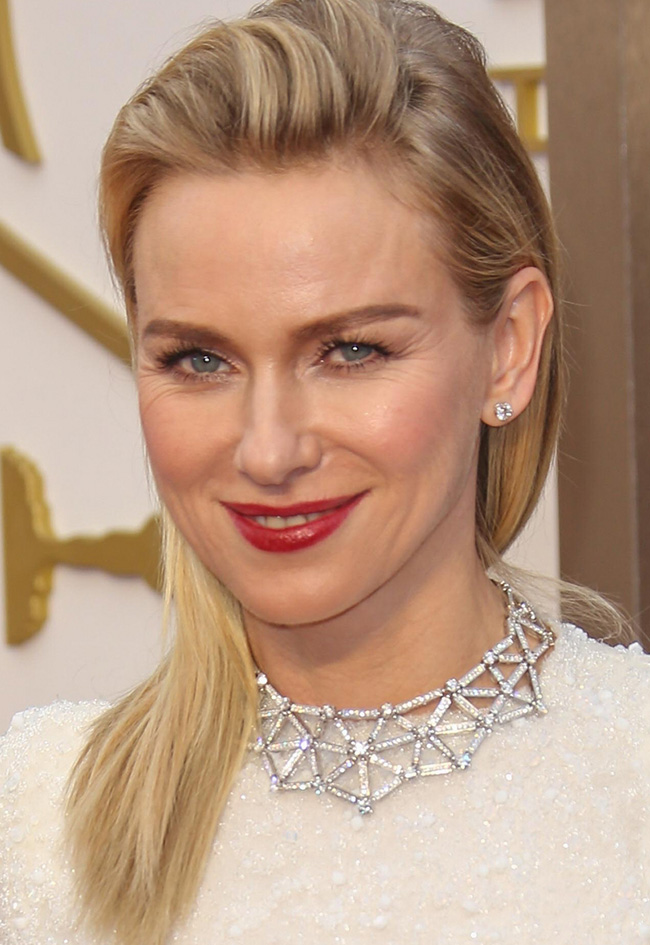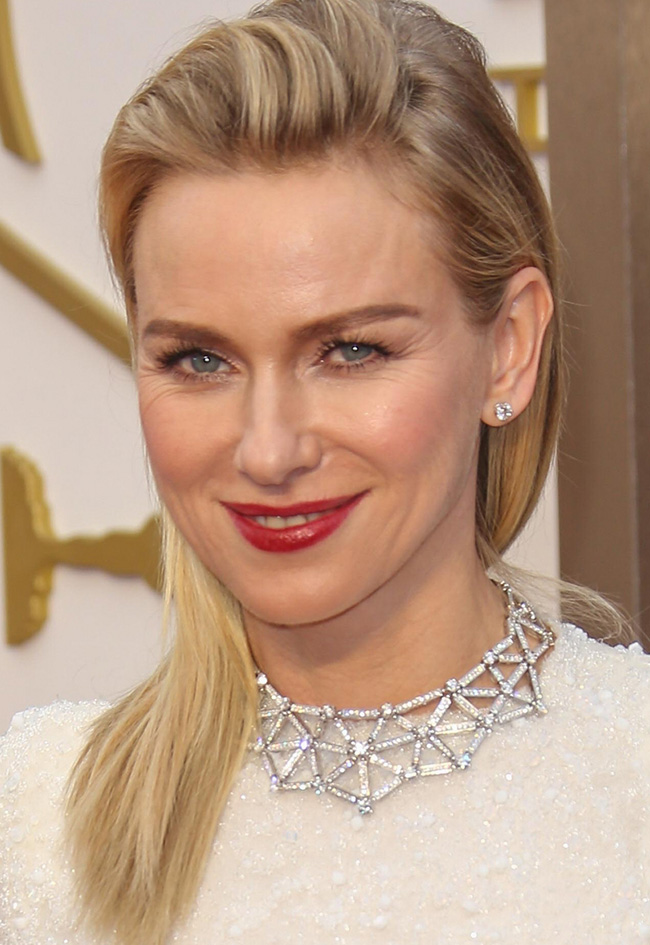 Naomi Watts in Bulgari
This Bulgari necklace, which Naomi described as a "spiderweb" is a lovely geometric bib shape. But what really is most interesting is that Naomi is wearing it over a textured dress. And it works! There's something about the white on white that is fresh.  Oh, and can we talk about the bracelet?  It's classic Bulgari Serpenti.  So basically what we have here is spiders and snakes but in the most elegant way possible.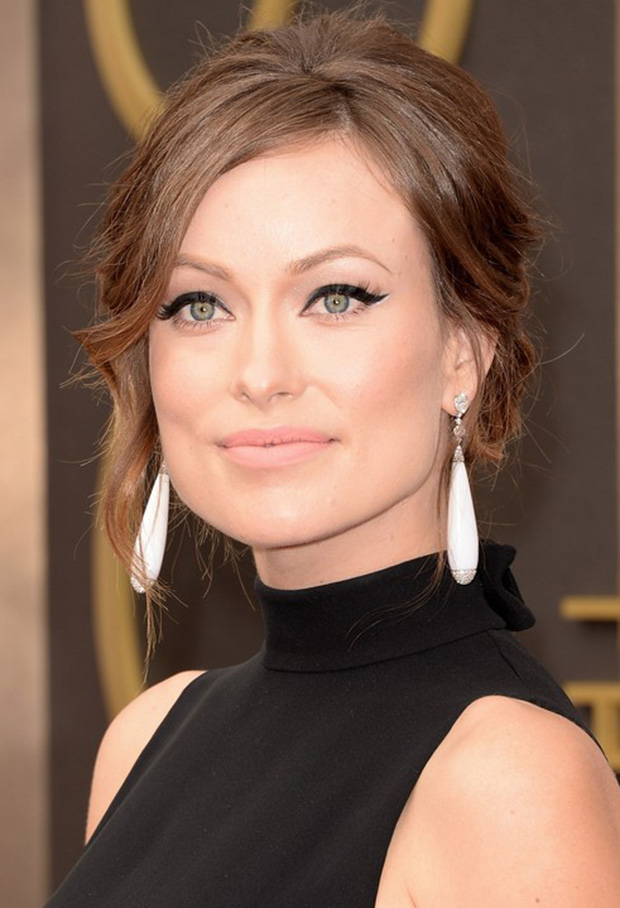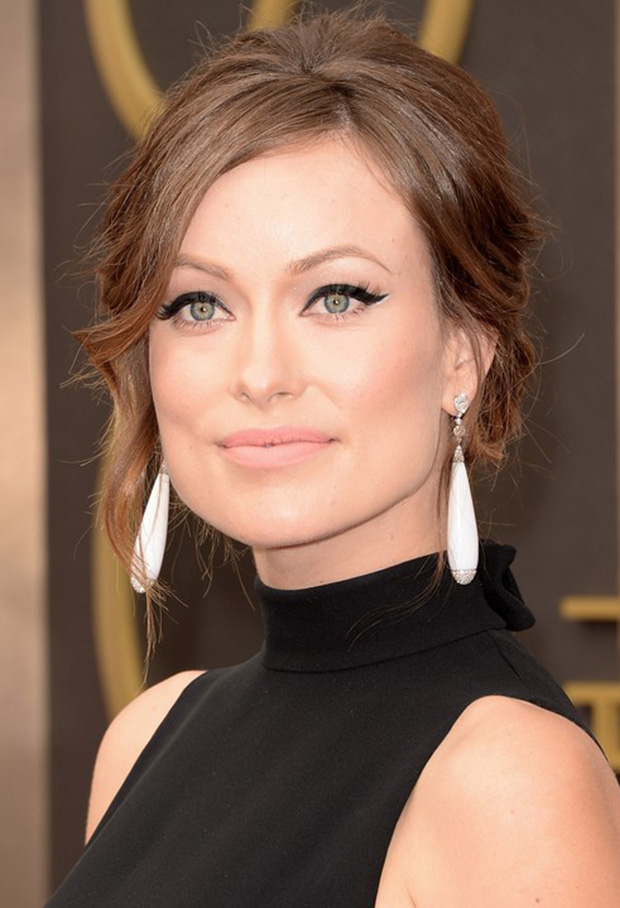 Olivia Wilde in Lorraine Schwartz
Olivia's jewels are very elegant in graphic black and white. Her earringa are particularly cool: white jade with platinum and diamonds: the pave at the bottom really caught the light. Her bracelets are platinum and white and black jade and she also is wearing a black and white diamond ring. The ensemble wins the night's could wear these jewels anywhere award.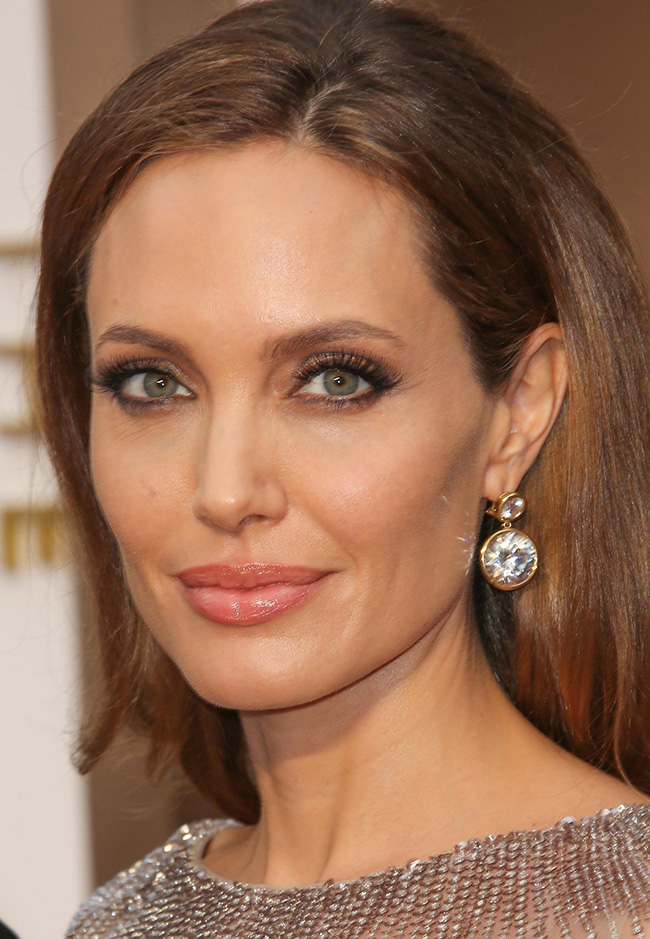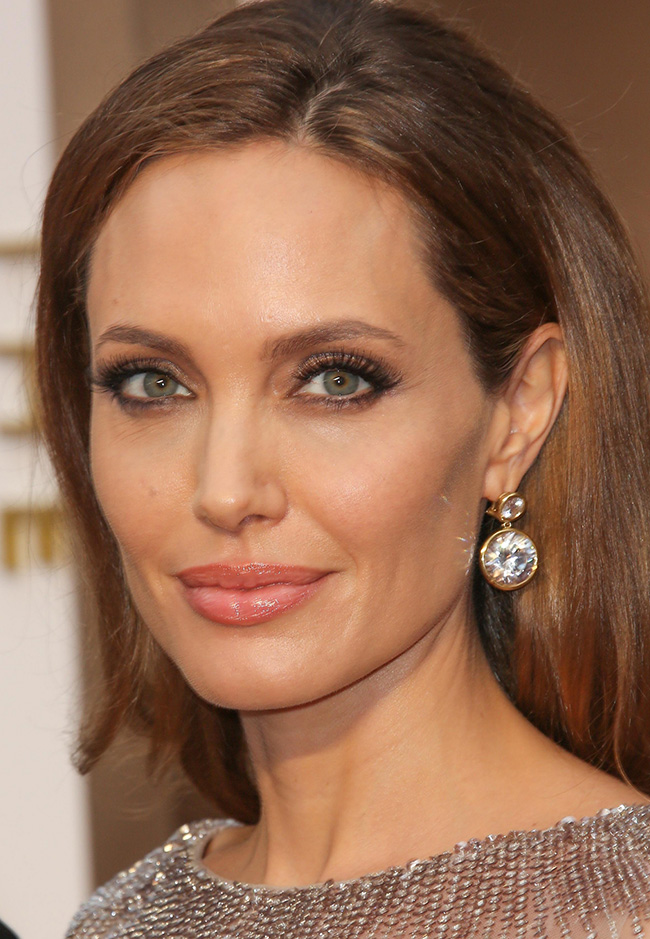 Angelina Jolie in Robert Procop
Simple, yes. But, oh my. These earrings are 42 carats of drop-dead gorgeous. They were like little spotlights when she was on the stage. This is what diamonds are all about.


Amy Adams in Tiffany & Co
Amy Adams was one of the few stars who played with bold color. Her Tiffany earrings are a really interesting color combination: strawberry-colored rhodochrosite, lapis and turquoise in yellow gold. To top it off, she was wearing a $1.4 million yellow diamond bracelet.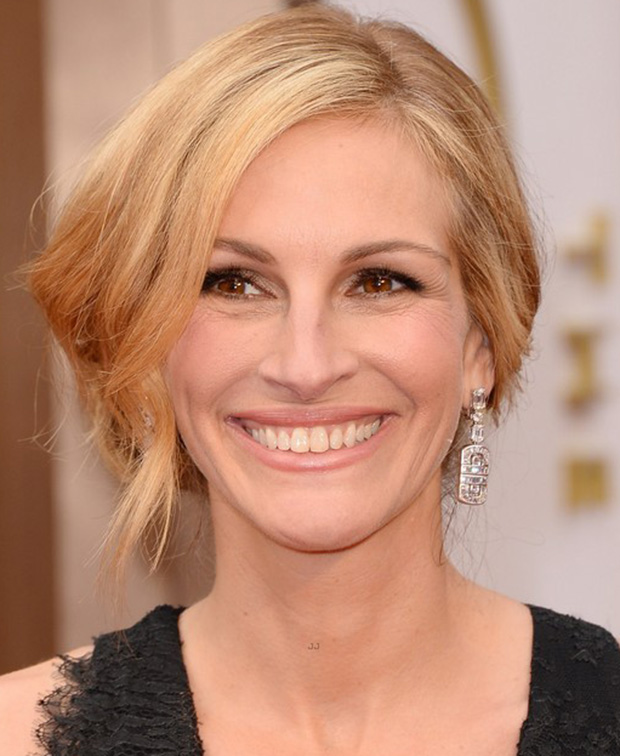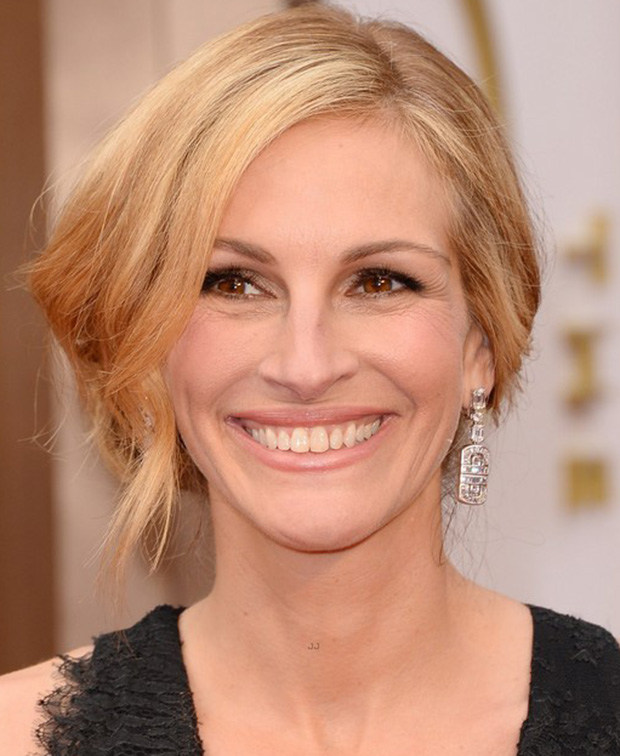 Julia Roberts in Bulgari
These Bulgari Parentisi earrings are really lovely on Julia and they looked great on camera. The use of baguettes is a little bit Deco, a little bit eighties, and absolutely fabulous.  They aren't visible in this photo but her diamond bracelets were pretty great too.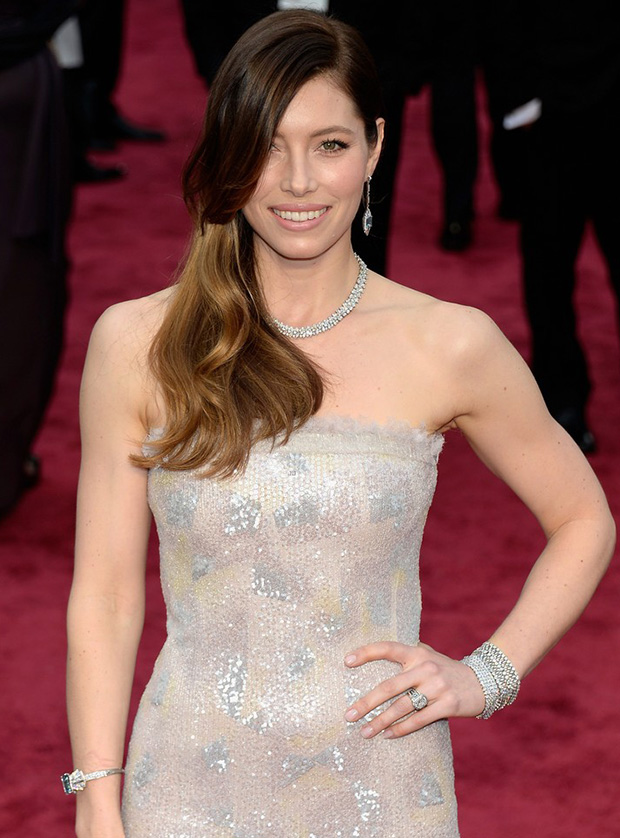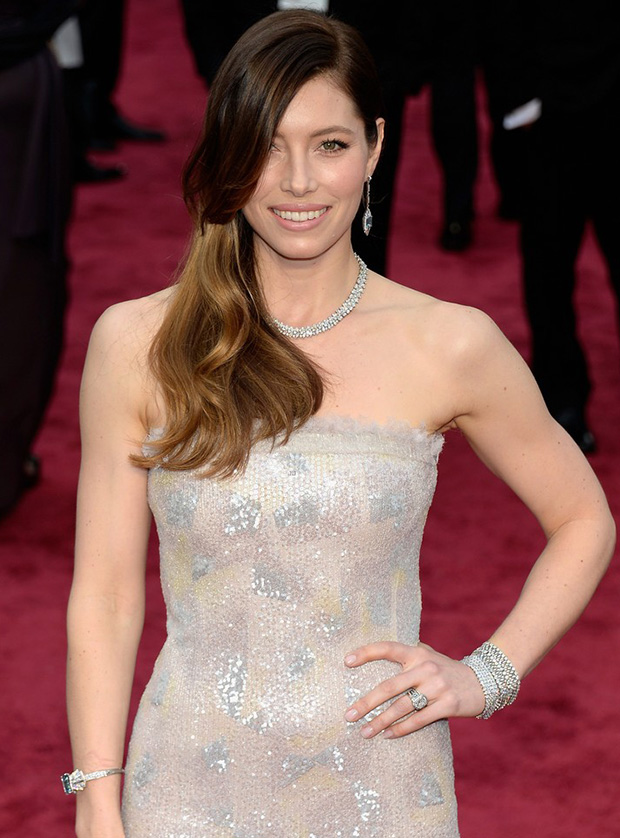 Jessica Biel in Tiffany & Co
Although this ensemble looked a little haphazard, how can we blame Jessica if she just picked up all these pretty pieces and put them all on? What saves it is the platinum and aquamarine earrings and cuff.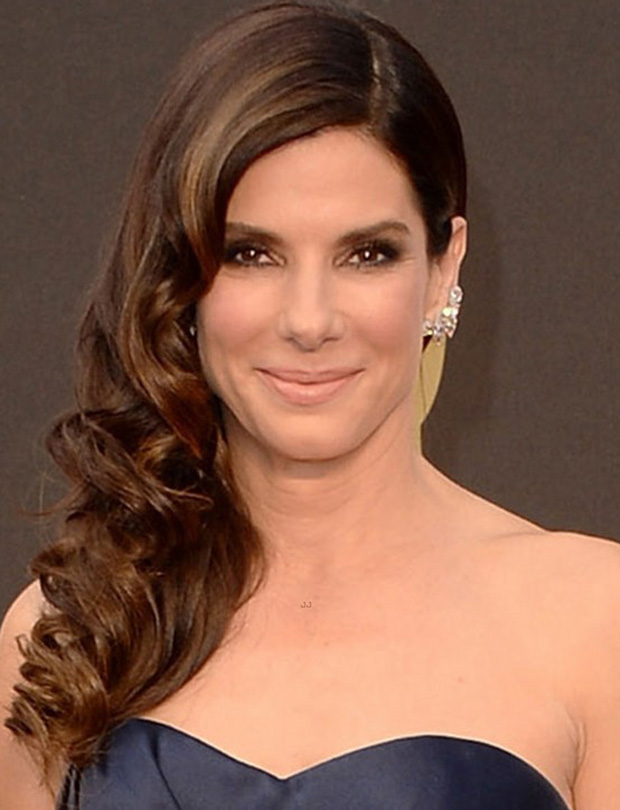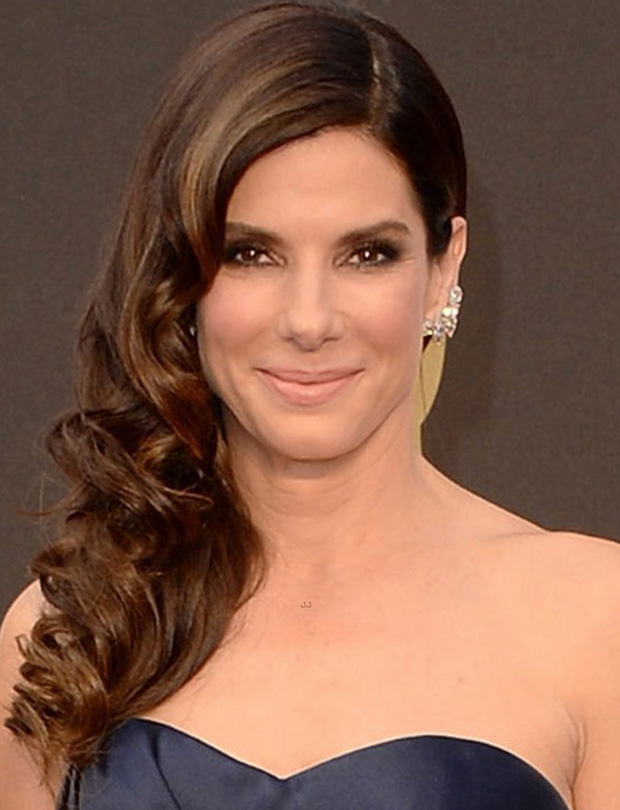 Sandra Bullock in Lorraine Schwartz
These diamond and platinum cluster earrings are actually pretty major, $1.8 million in brilliance.  They are a great example of the new cluster that climbs the ear.  They really look great on her, don't you think?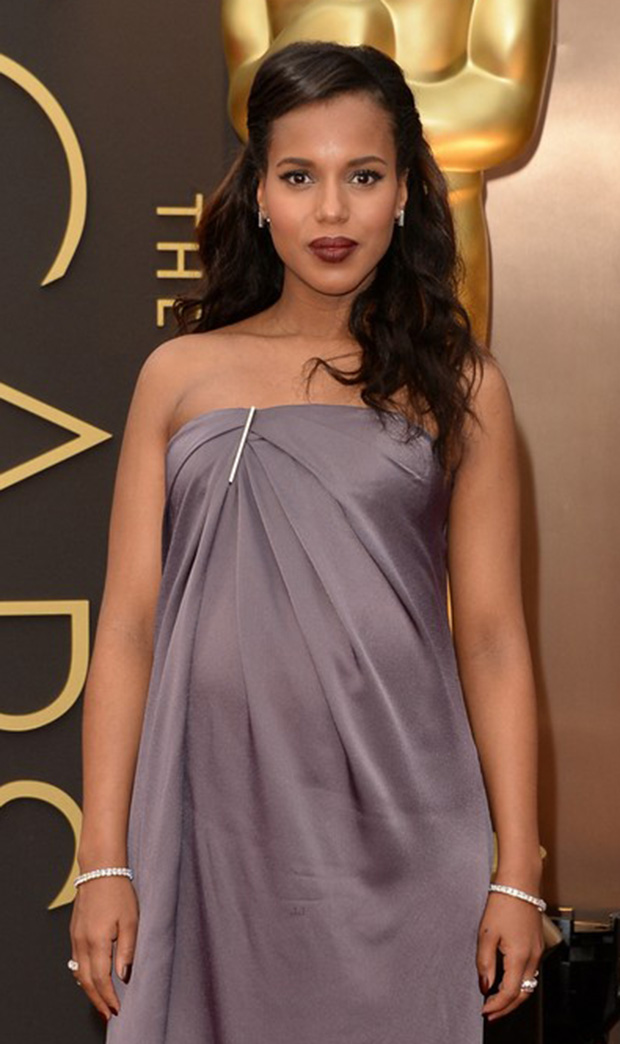 Kerry Washington in Jennifer Meyer
These pieces are simple but directional The line brooch is a great addition to the dress. The hoops are delicate but geometric and a bit edgy.  They might be a bit small in scale for the Oscar red carpet but we'd all love to wear them so they belong on the list. Double tennis bracelets complete the look.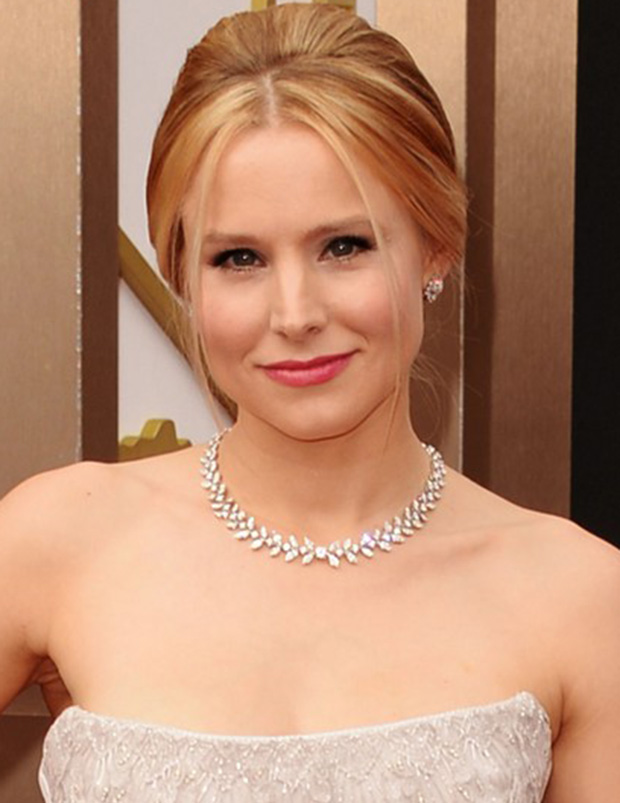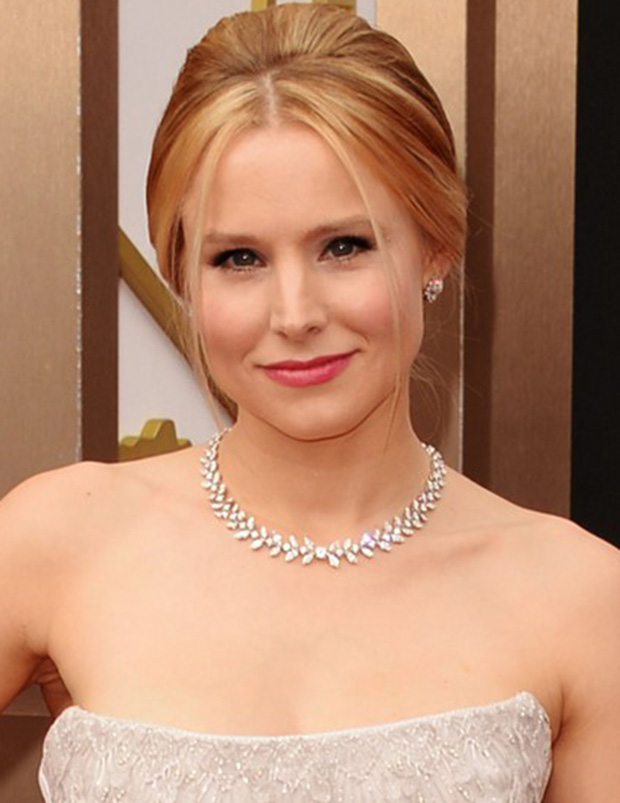 Kristen Bell in Piaget
Just to prove how many statement necklaces there were this year, I'll include a few more. This leafy diamond collar is classic Piaget. Very pretty.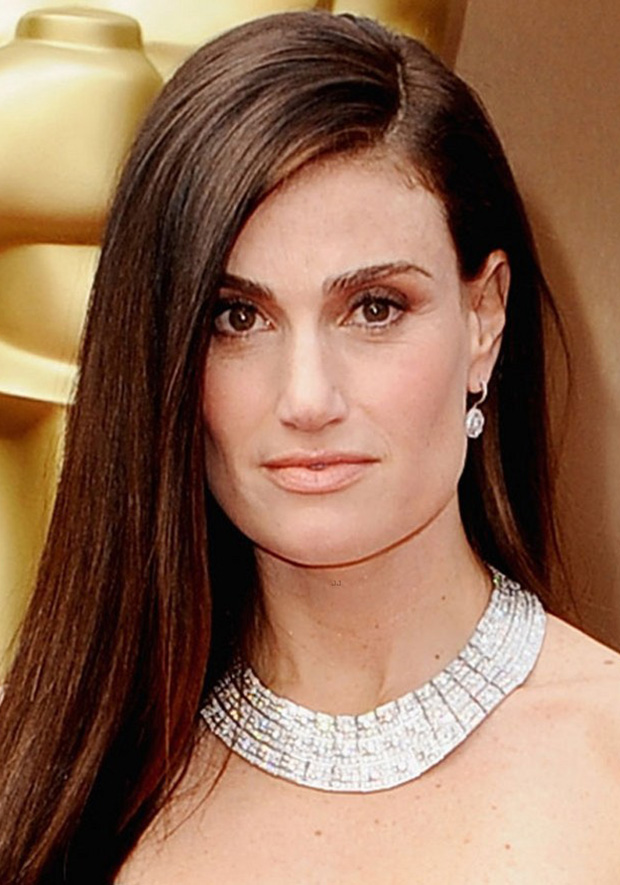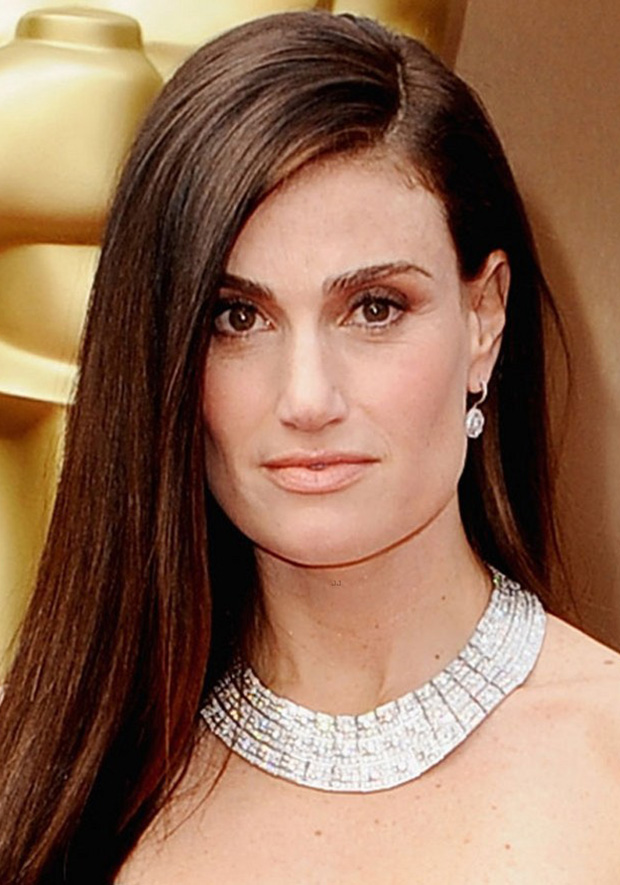 Idina Menzel in Chimento
Nice and modern, draping well around her neck. This Chimento necklace has 77 carats of diamonds. That qualifies as a statement, don't you think?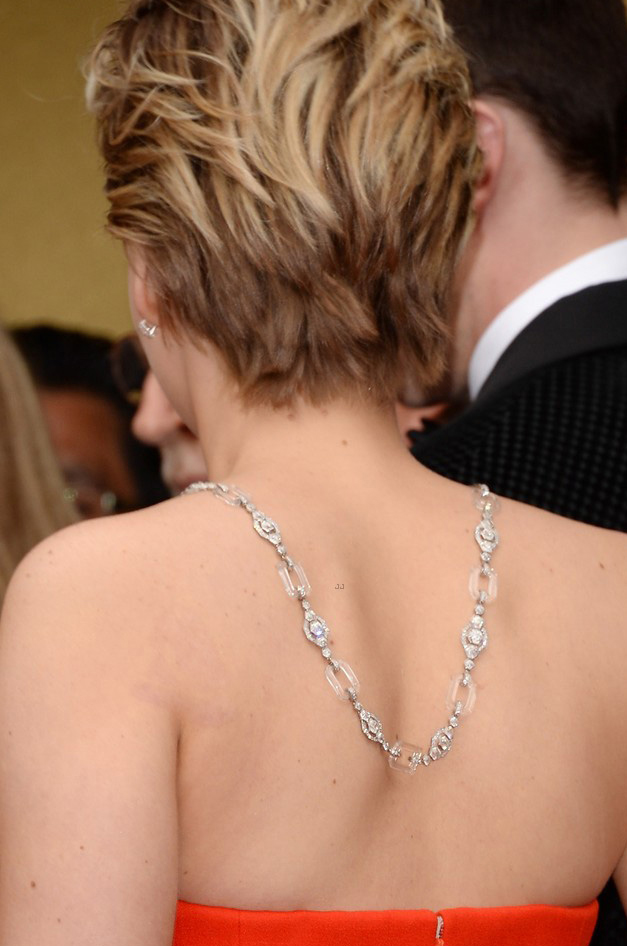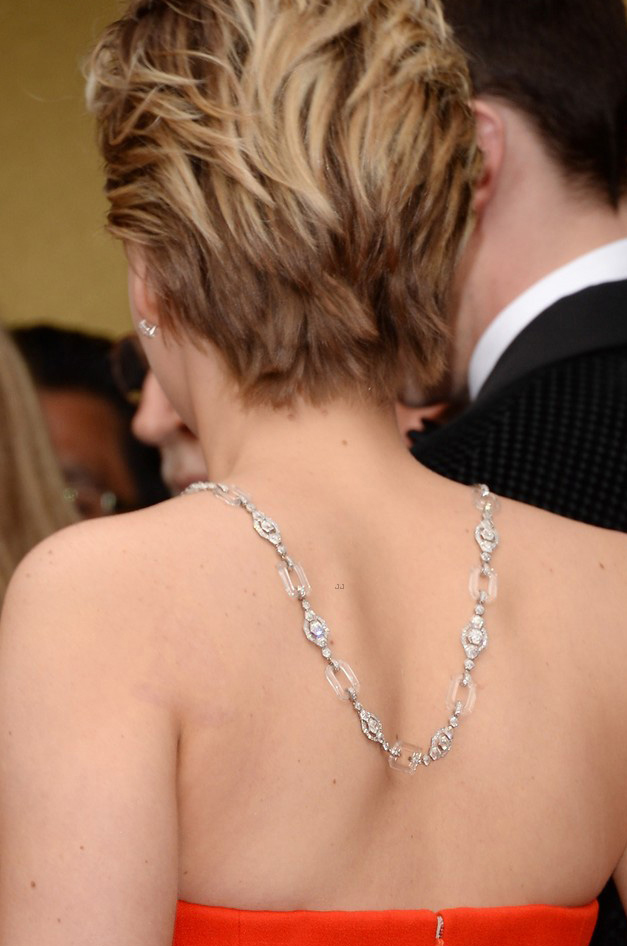 Jennifer Lawrence in Neil Lane
The Neil Lane necklace Jennifer wore is undeniably lovely: carved rock crystal links with 100 carats of diamonds set in platinum. But it's how she wore it that's the surprise. Down her back. Again.  What do you think about the return of the backlace?  Is this the kind of style statement you can repeat annually? Like the trip that instantly becomes an animated gif? Not that I noticed because of the back lace but J.Law was also wearing 10-carat diamond studs and a million-dollar ring set with three fancy-colored diamonds.
Celebrity Photos by PR Photos.