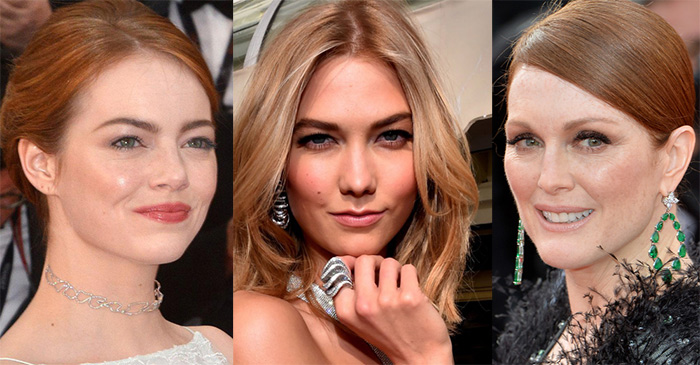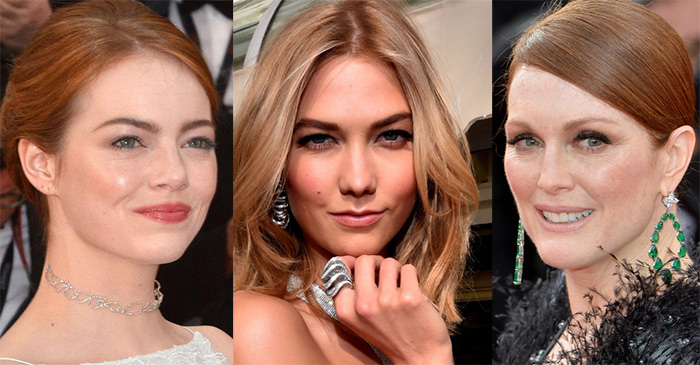 The Best Jewelry of Cannes 2015
The red carpet at Cannes is as dazzling as the Oscars.  Most stars wear Chopard jewelry, since the brand is a long time sponsor. I say that like it's a bad thing: although it does take away some of the suspense, Chopard does pull out everything from the vault so there are sure to be some major pieces. Of my seven favorite Cannes jewelry looks, four are by Chopard.  But let's start with something completely different, shall we?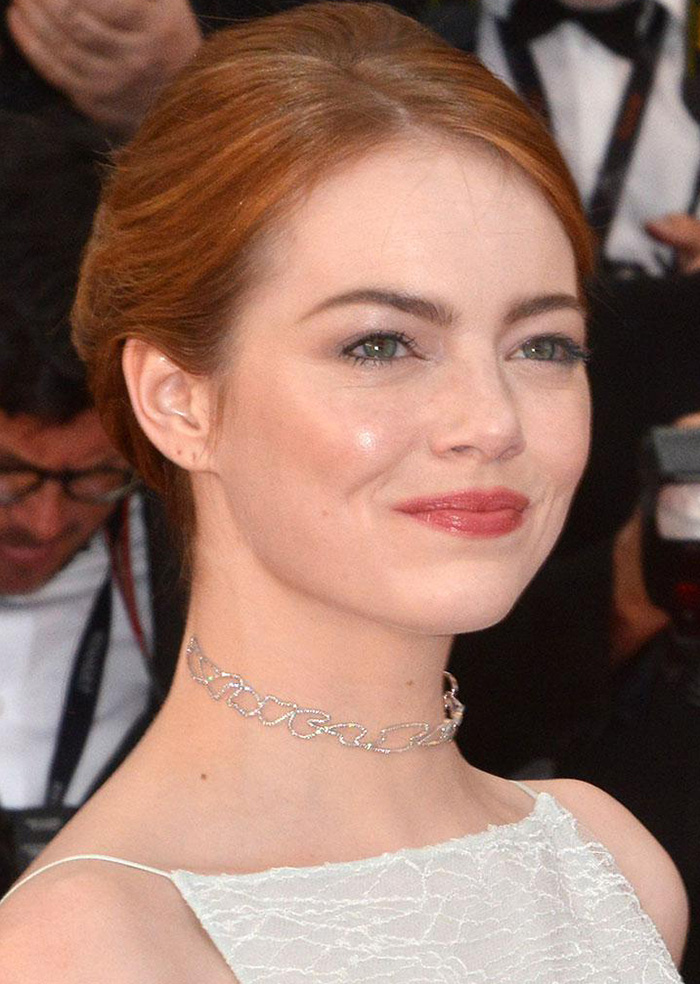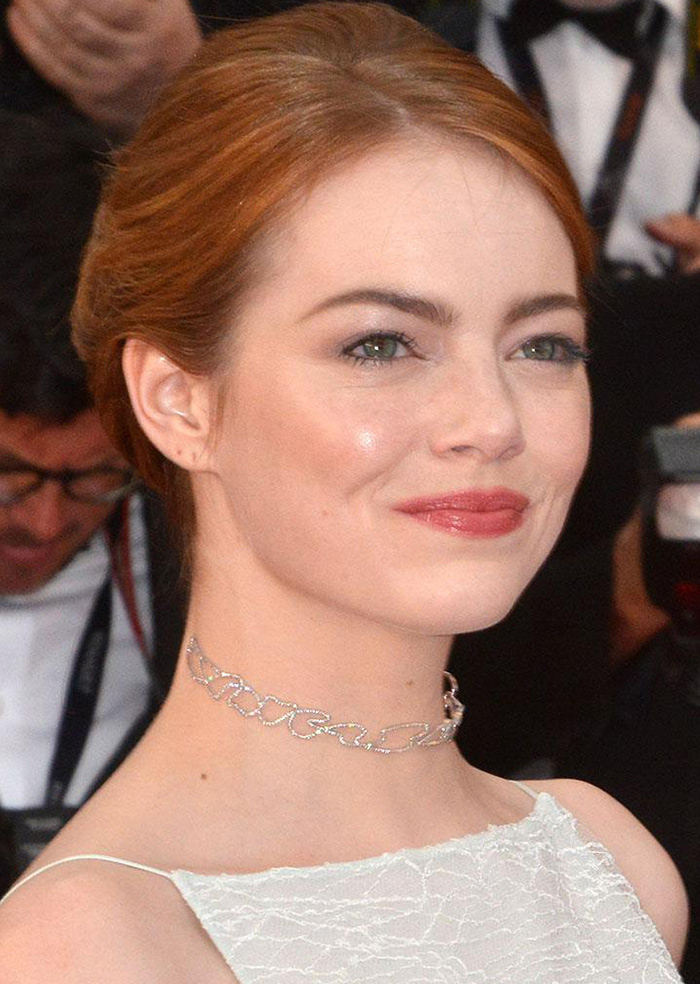 The modern choker Emma Stone is wearing is by Repossi, from the white noise collection. Although it doesn't look very comfortable, it's fresh, young, and absolutely stunning, don't you think? It's the best jewel of the festival, playing off the texture of her dress and elongating her neck. I might have wished for some tiny earrings but the choker is enough.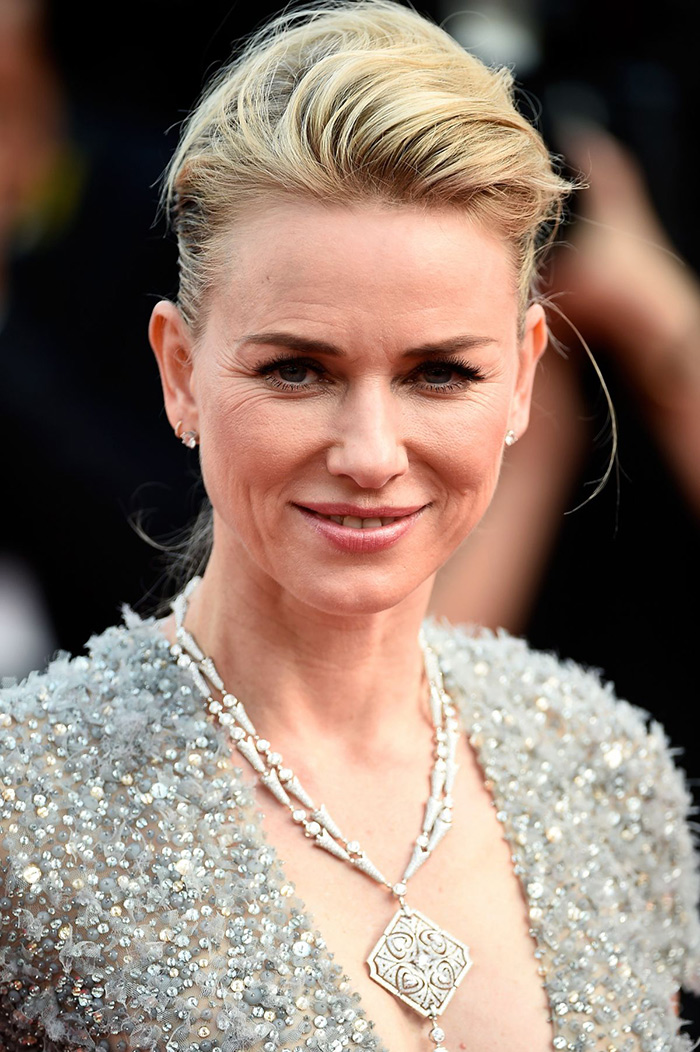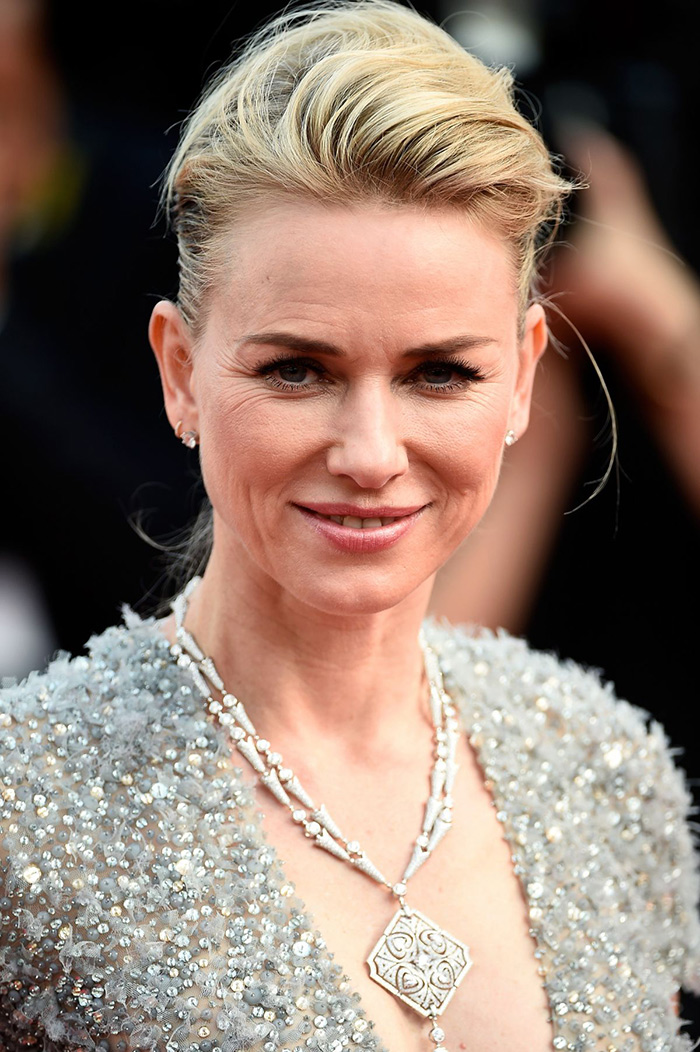 Naomi Watts always wears Bulgari, of course.  That is definitely a good thing.  After stunning in Serpenti at the Oscars, she goes for a geometric statement necklace here that is the perfect complement to her Elie Saab gown. Signing Naomi was a very good idea for Bulgari, don't you think? She always looks great.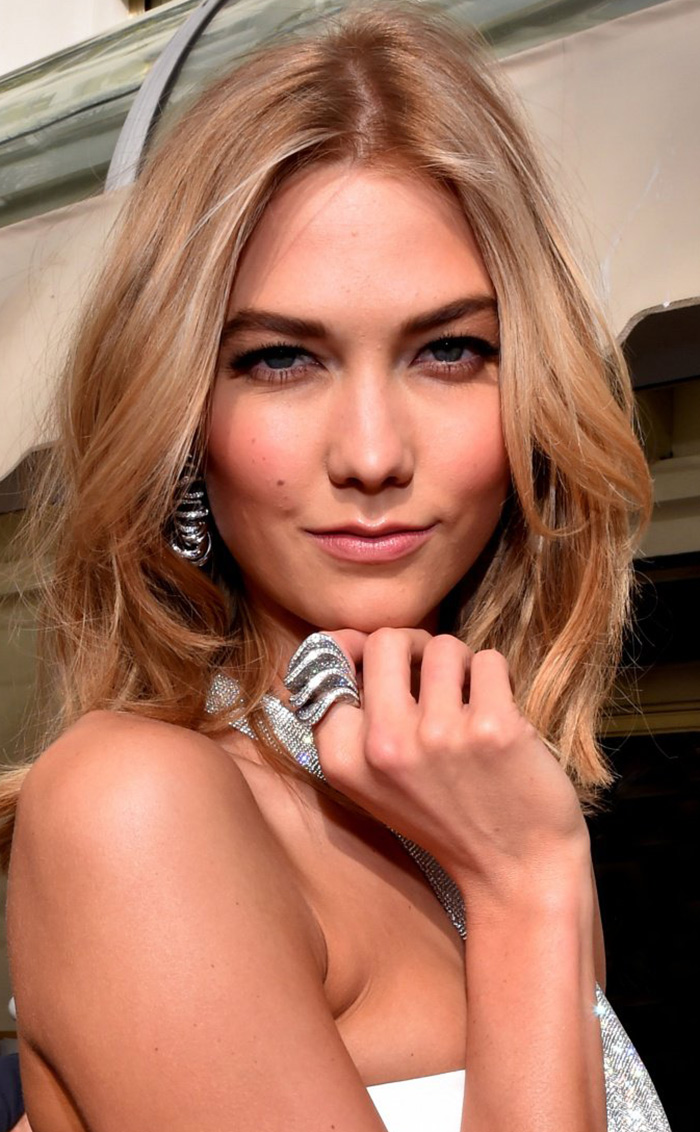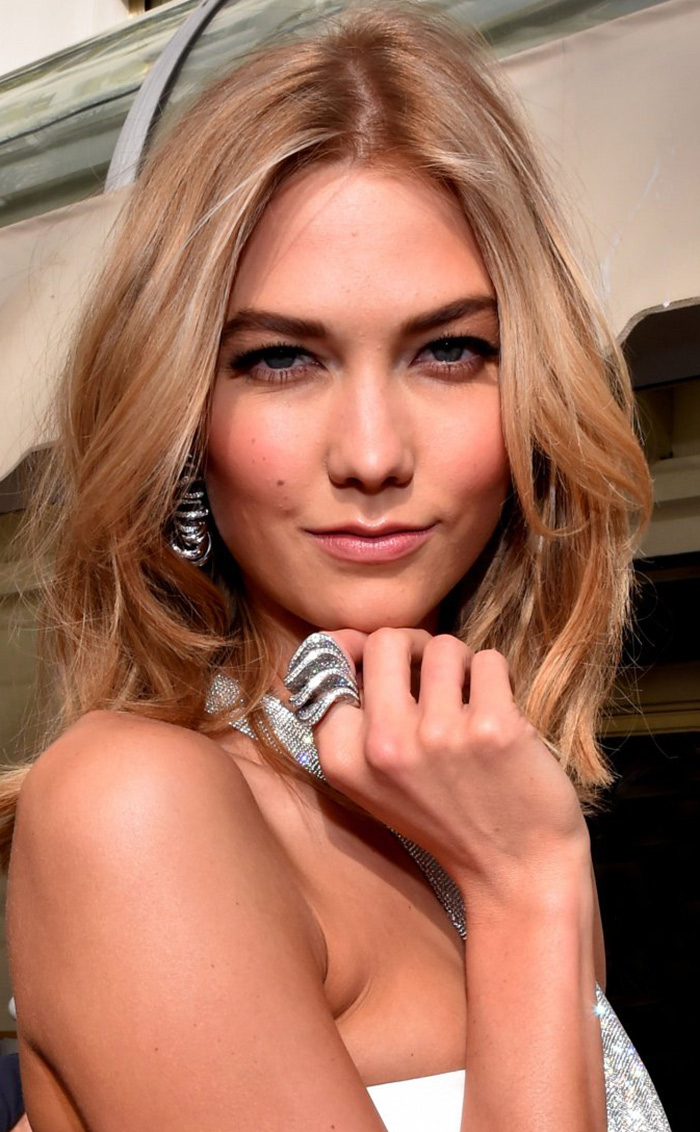 Karlie Kloss wears great Sole diamond earrings and ring by De Grisogono here. Notice how she gets the ring into the shot? Jewelry lovers salute you Karlie!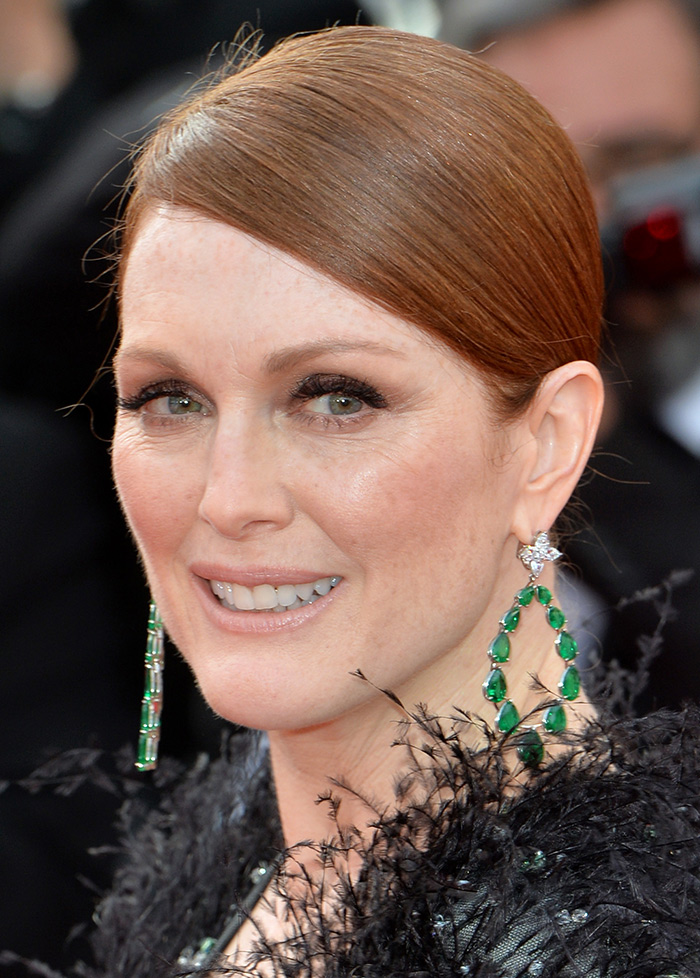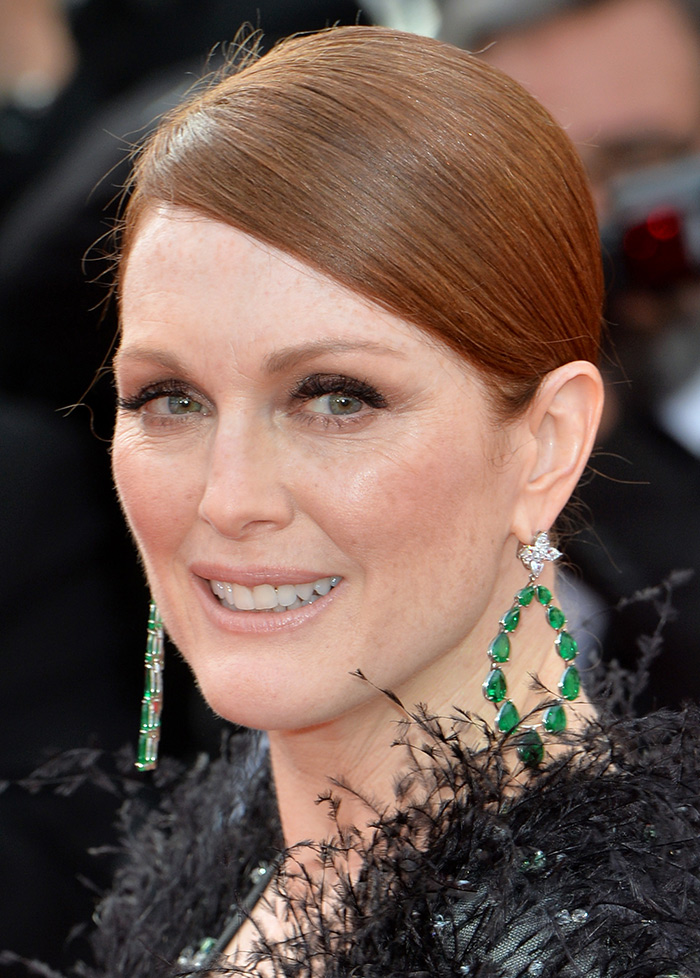 The best of the Chopard jewelry in Cannes are the lovely emerald earrings worn by Julianne Moore. She really looks great in emerald, doesn't she. And feathers, lots of feathers.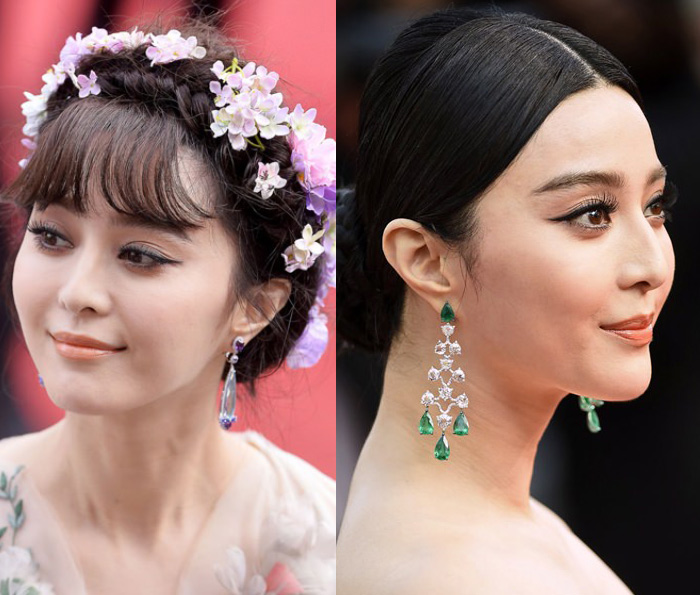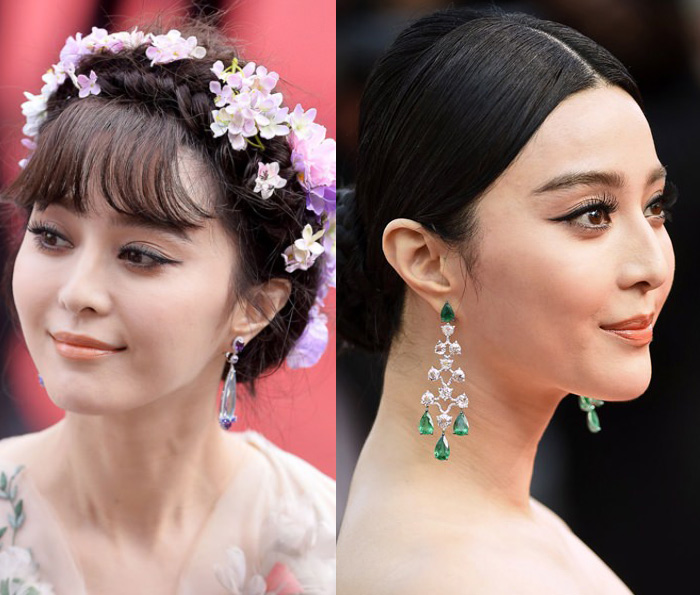 Fan BingBing wore some beautifully embroidered and adorned dresses. But instead of wearing simple earrings with them, she chose gorgeous colorful drop earrings by Chopard.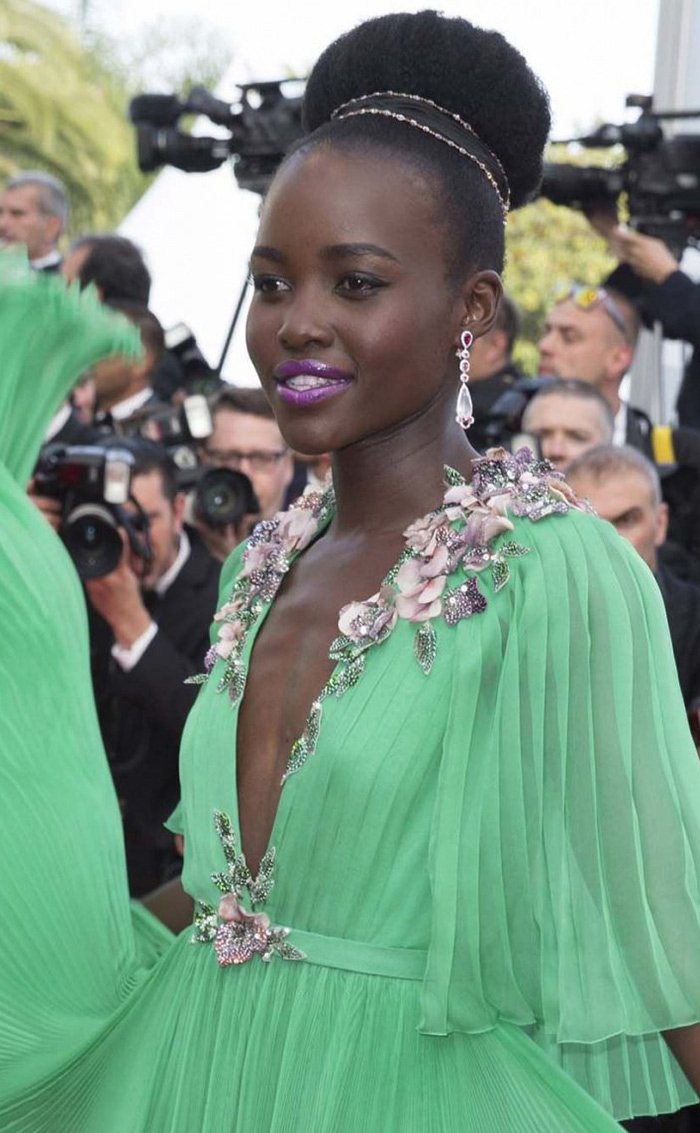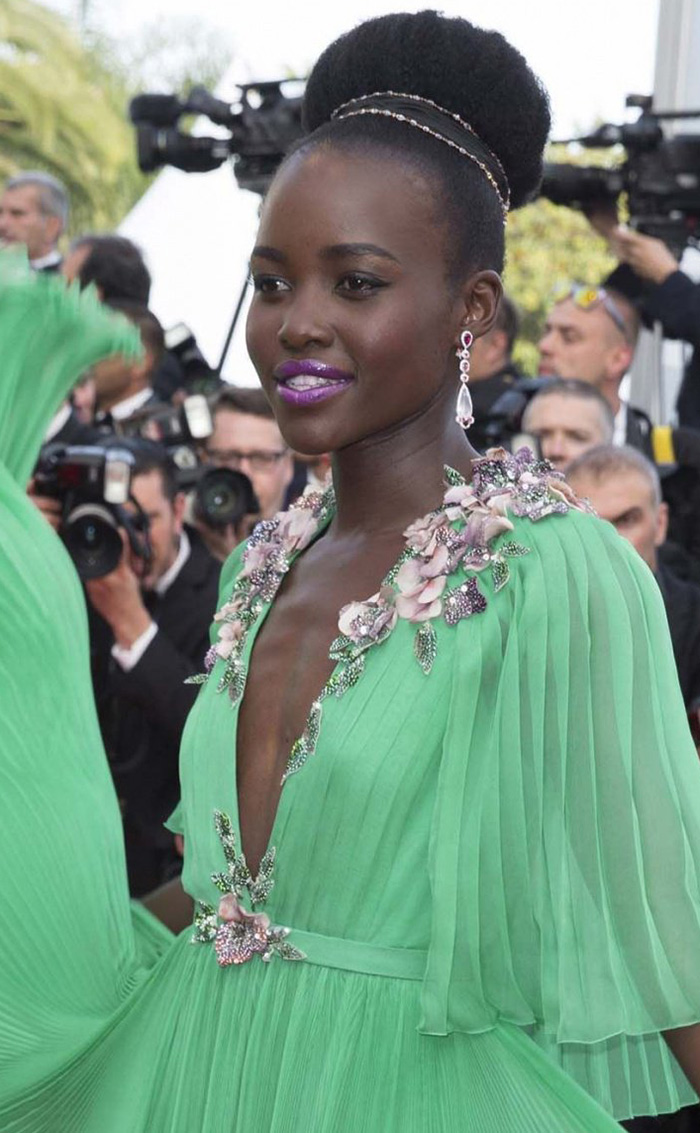 Lupita's twirl down the red carpet may have got all the attention but her Chopard earrings are pretty great too.  This pink to purple gem palette seems to be shaping up as a major trend.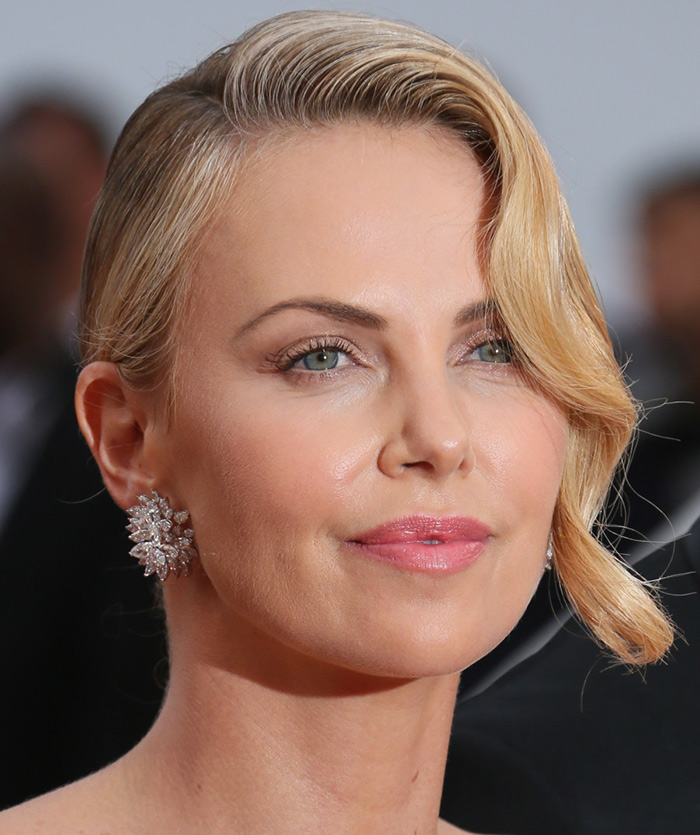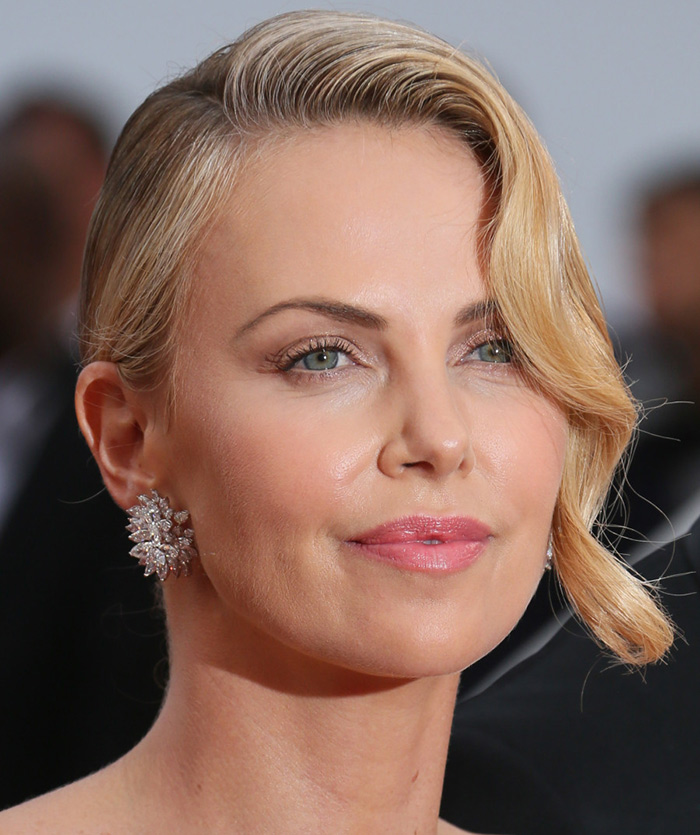 And last but definitely least, Charlize Theron rocks some spectacularly dimensional diamond cluster earrings by Chopard. Definitely bold enough for her strapless dress.
So which of these Cannes jewels is your favorite?  Anything I should add to the list?