Best 2013 Golden Globe Jewelry
The Golden Globes is less conservative and more fun than the Oscars, and the jewelry usually follows suit. This year's show was more fun than ever thanks to hosts Tina Fey and Amy Poehler but the jewelry was surprisingly conservative. Minimalist studs, lavish fifties diamond necklaces and drop line earrings were the strongest trends.
The best jewelry looks rose above these trends. Here is the best of the 2013 Golden Globe jewelry.
Julianne Moore in Bulgari
Her sleek black and white Tom Ford dress stood out and her jewelry did too. Julianne Moore's Bulgari earrings and snake bracelet stood out because they were rose gold: a lovely warm accent against the graphic contrast of the dress.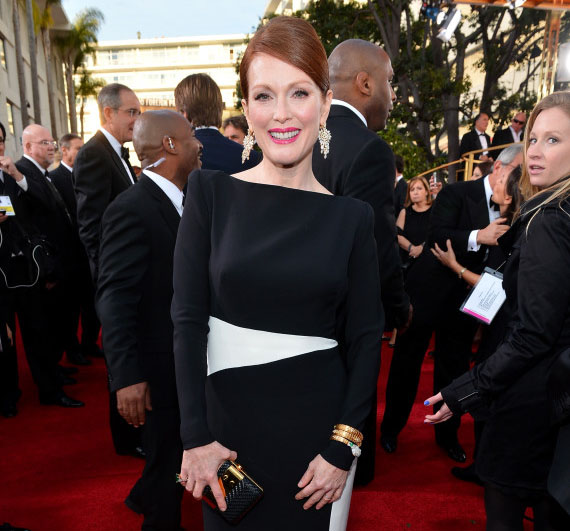 Taylor Swift in Lorraine Schwartz
Taylor Swift was elegantly grown up in an eggplant dress that evoked Audrey Hepburn and lovely intricate Lorraine Schwartz earrings in complementary gem tones.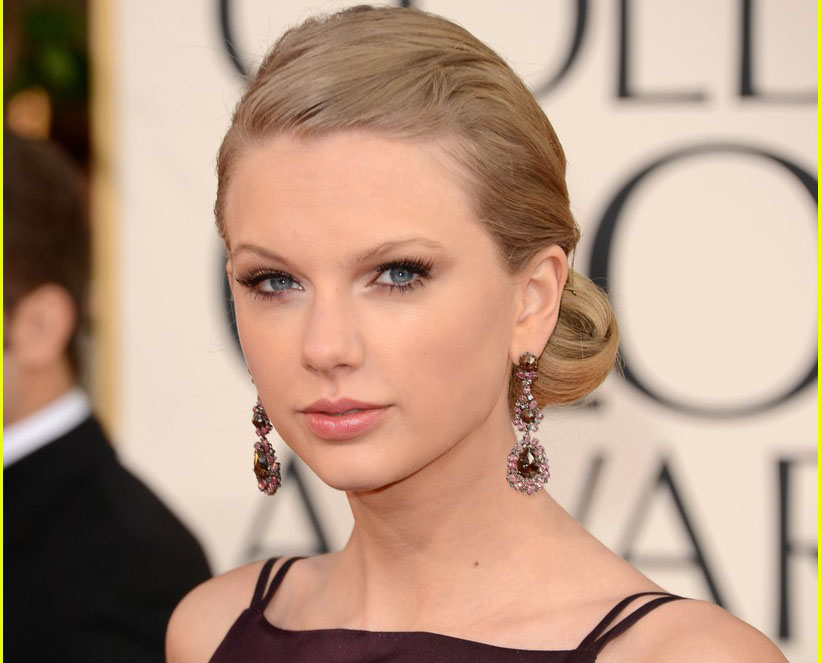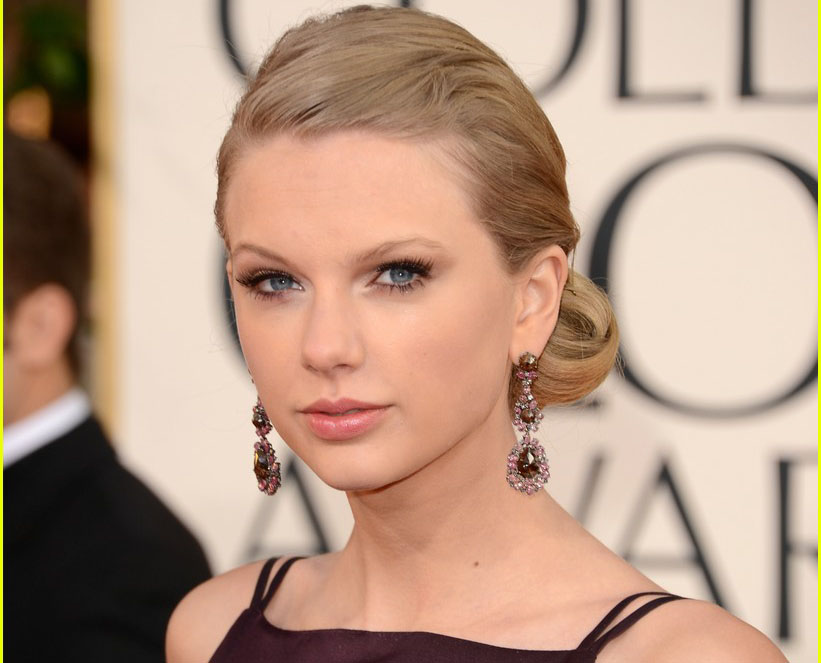 Jessica Alba in Harry Winston
Jessica Alba channeled classic Elizabeth Taylor in a $5.8 million Mrs Winston by Harry Winston necklace and a peach satin corset dress.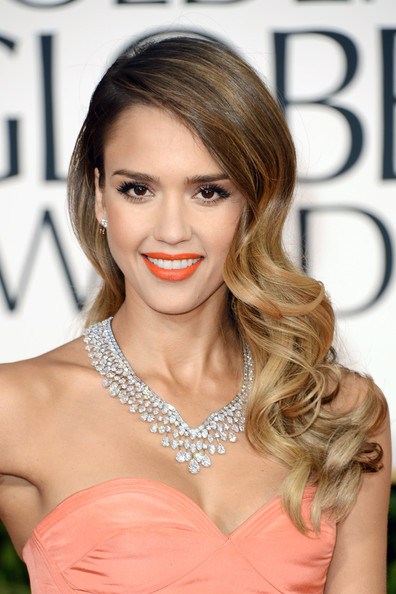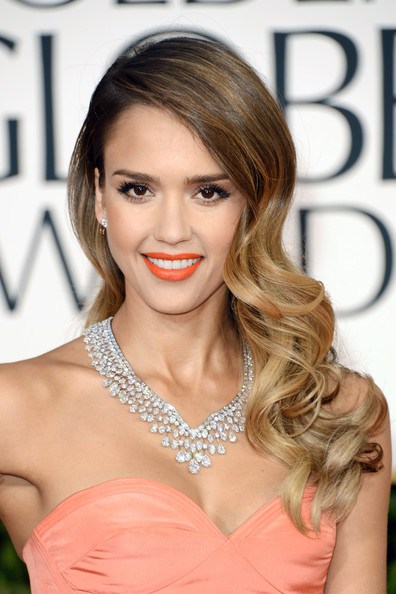 Amy Poehler in Chopard
Amy Poehler walked the red carpet in a tailored tux and a stunning 83-carat diamond lariat by Chopard.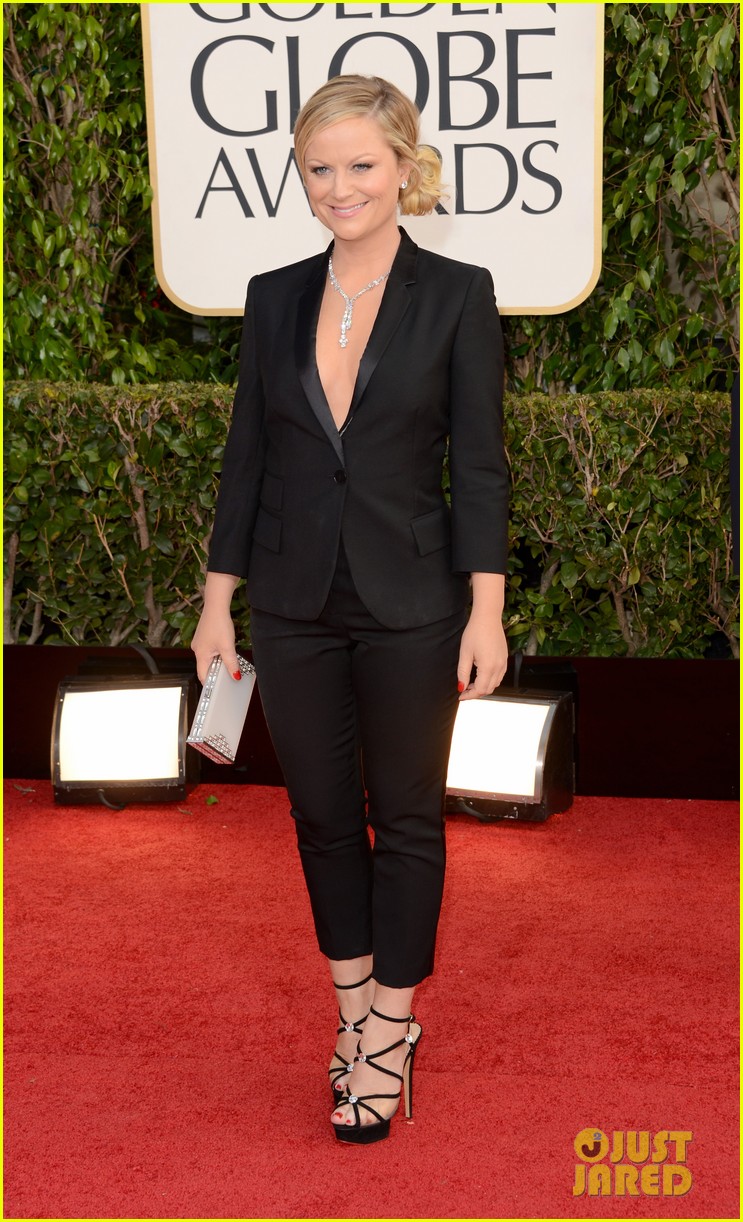 Emily Blunt in Lorraine Schwartz
The best color combination was Emily Blunt in pink Lorraine Schwartz earrings and a golden dress.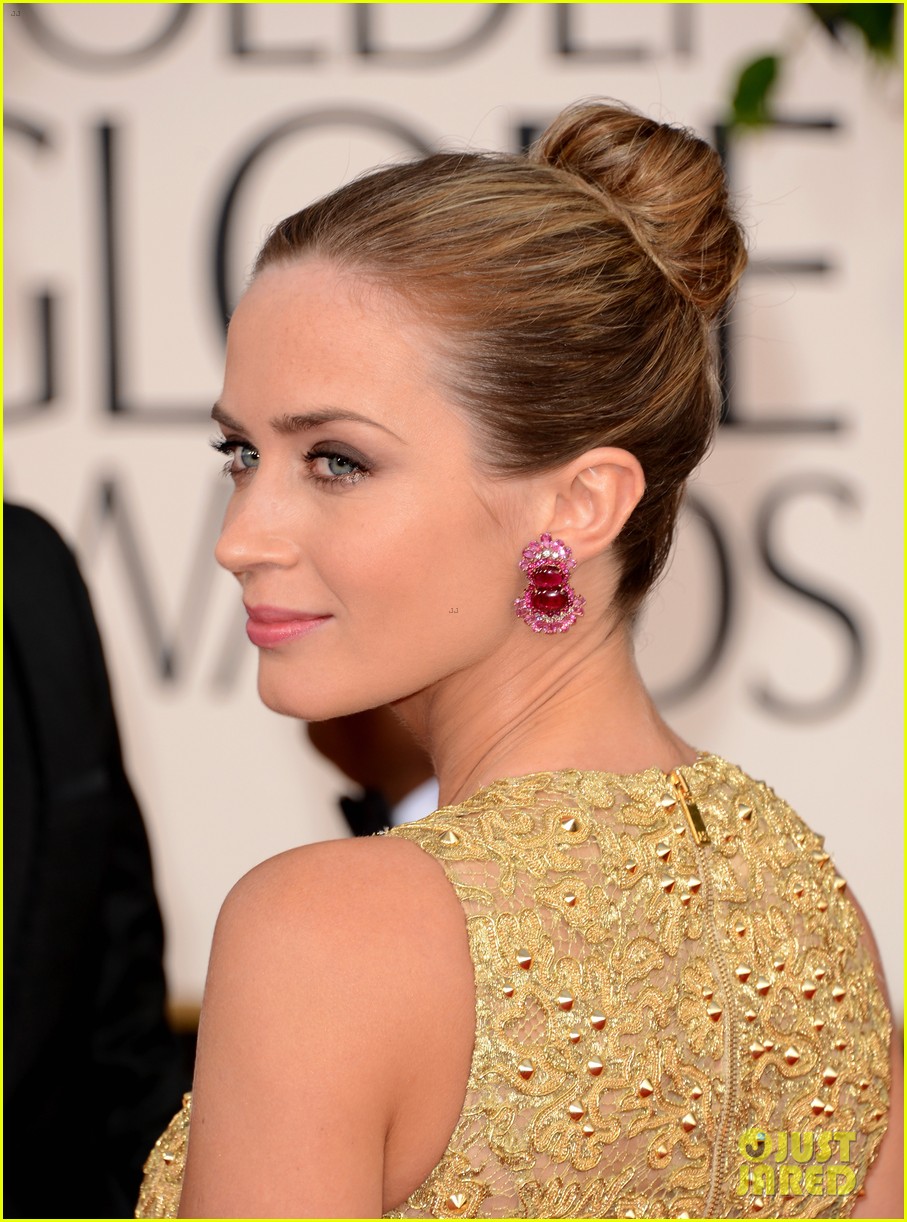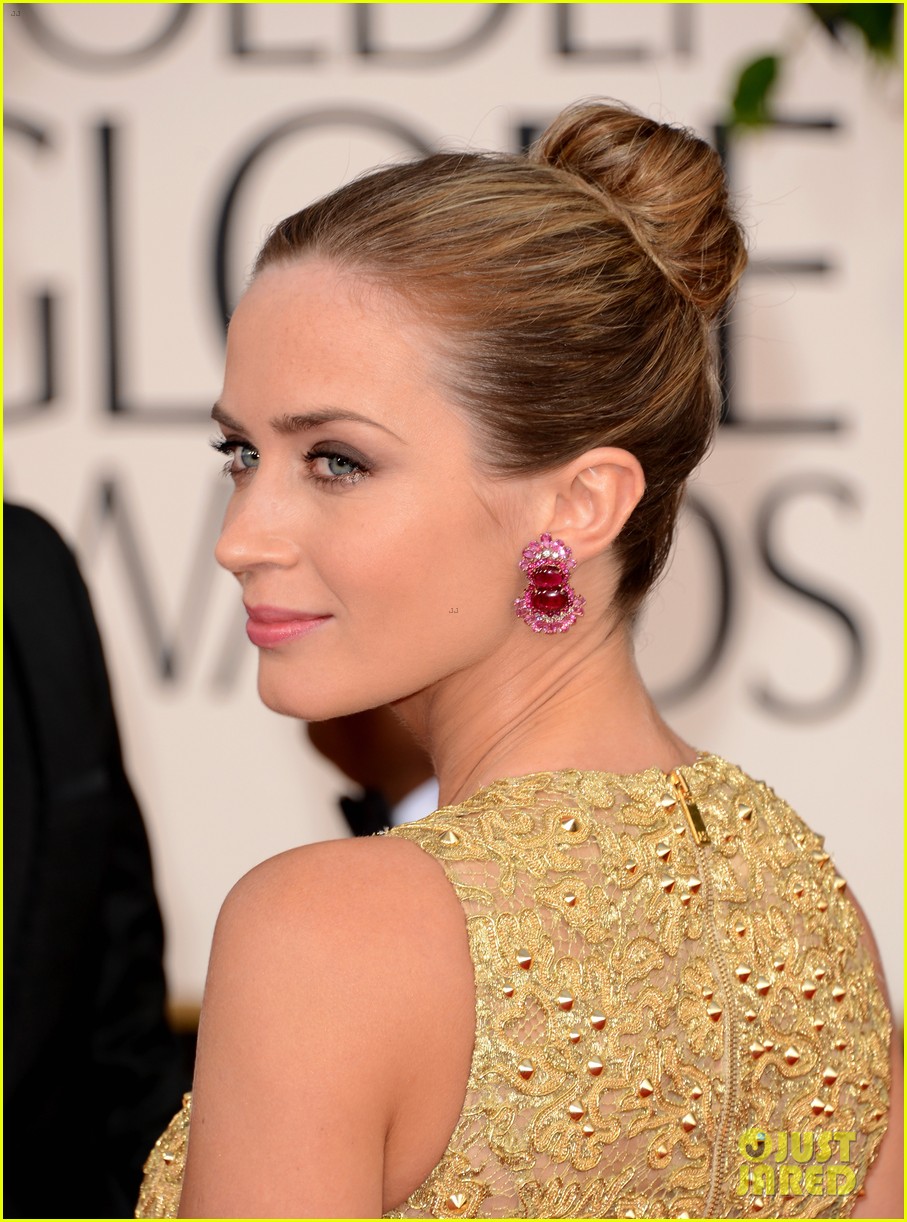 Debra Messing in Samira 13 & Amrapali
And Debra Messing proved more is more in super-sized Samira 13 earrings and a huge stack of bracelets by Samira 13 and an Amrapali on both arms.