Best 2012 Oscar Jewelry
In a year where classic diamonds ruled the red carpet, the best Oscar jewelry was more modern, larger in scale and more organic. Here are my picks for the best jewelry of the 2012 Academy Awards.
Viola Davis in Lorraine Schwartz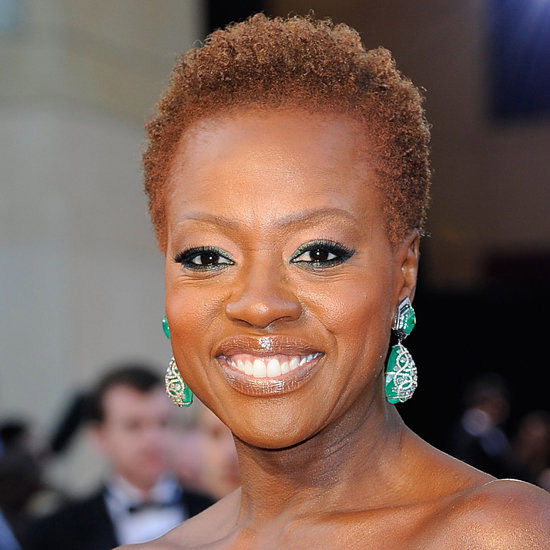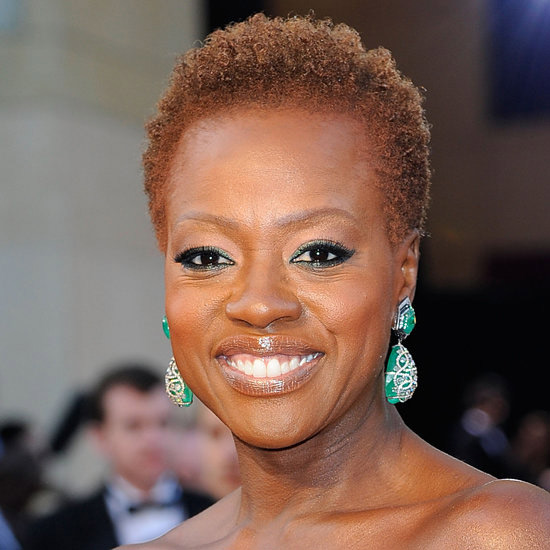 Emerald earrings are a popular choice for the Oscars. Angelina Jolie's 2009 Oscar earrings are the most memorable example. The reason that the Lorraine Schwartz earrings that Viola Davis wore to the Oscars this year stood out was the incredible detail. While the color looked great on television, particularly with her emerald green Vera Wang dress, the detail of diamond pave filigree covering the gems made them even more interesting in photos. They are not just lovely gems in a classic mounting, they have the kind of intricate craftsmanship that makes them works of artistry as well. Viola also wore a lovely wide Lorraine Schwartz diamond cuff.
Gwyneth Paltrow in Anna Hu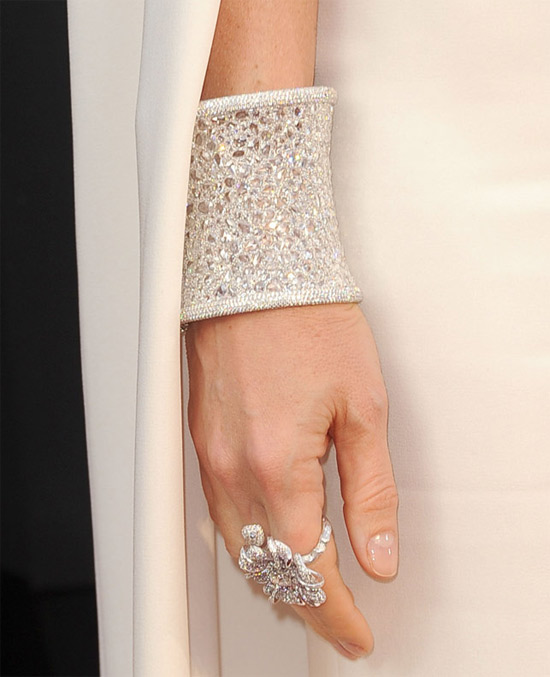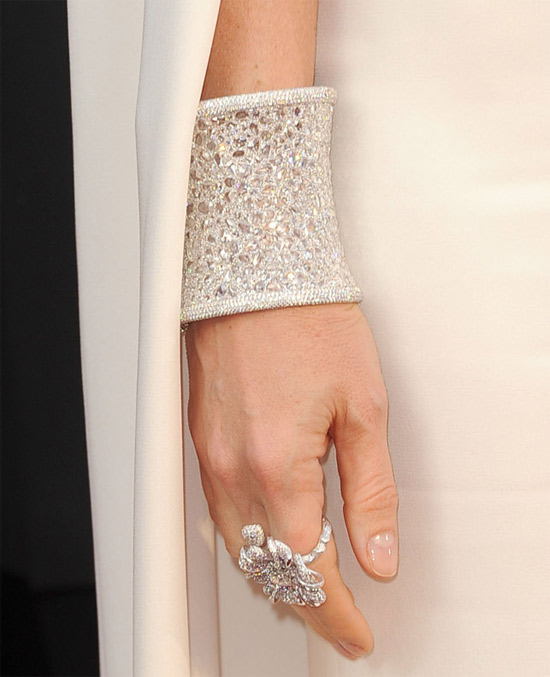 A vision in sleek modern white, Gwyneth Paltrow paired her superhero cape with a cuff that puts Wonder Woman to shame. Inspired by the Snow Queen in The Nutcracker, the cuff is set with  2,368 icy D VVS quality diamonds: 163 carats in total. The ring next to the cuff was almost as striking. In a night where many stars appeared to be wearing mom's diamonds it was breathtakingly fresh.
Busy Philipps in Irene Neuwirth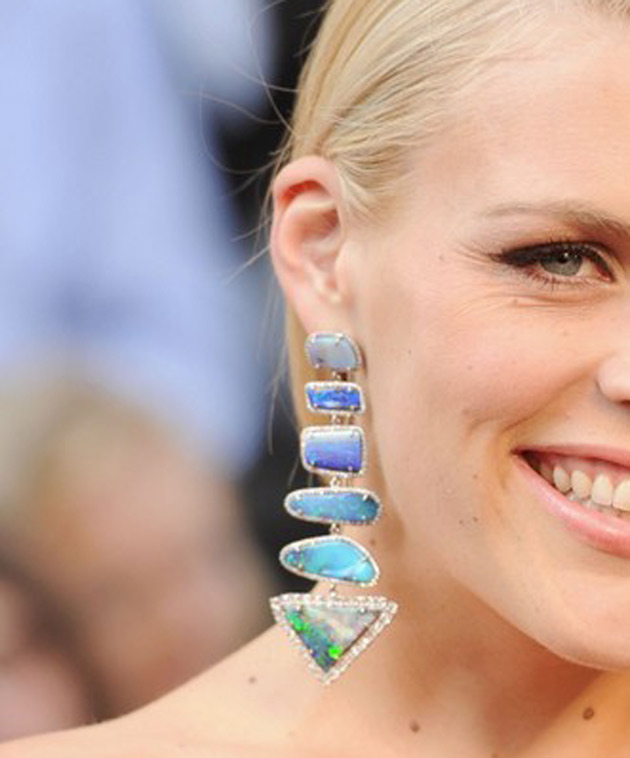 Irene Neuwirth always rocks but the earrings that Busy Philipps wore last night are exceptional, even for her: shoulder-grazing boulder opal in vermillion and cerulean (they seem to demand more than blue-green, no?) Totally one of a kind. Organic in shape and undeniable in impact, they were the most-coveted jewel of the night.
Tina Fey in Bulgari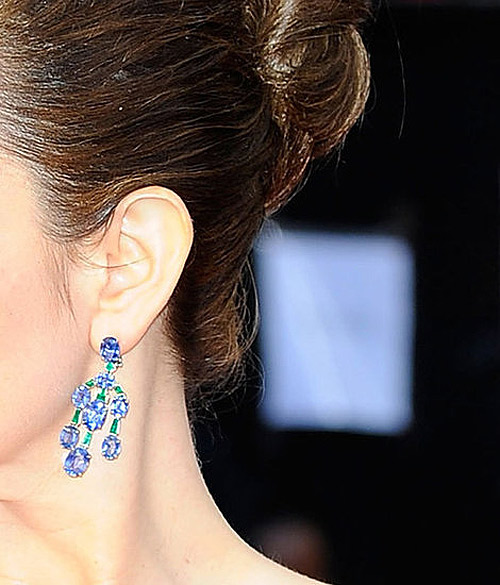 Although chandelier earrings were a popular look on this year's red carpet, no one wore them better than Tina Fey. Her sapphire and emerald chandeliers by Bulgari were the perfect complement to her navy dress. The color was very flattering, matching the dress from afar, and showing bright highlights of contrasting emerald up close. Lovely.
For more beautiful red carpet gems, see my Oscar Jewelry board on Pinterest.