2013 Inaugural Jewels
The presidential inauguration is kind of like the Oscars. Many of us are watching not for the ceremony or the speeches but just to see what everyone is wearing. Of course, the inauguration doesn't have a red carpet with commentators asking "who are you wearing" (yet), but a lot of the media coverage does focus on who is wearing what and, like the Academy Awards, it's big business. A 2010 study from New York University's Stern School of Business found that a single appearance by the first lady can generate $14 million in value for a company.
The inauguration is the most anticipated fashion moment for any first lady and yesterday's events were no exception.
During the inauguration, the first lady wore a tailored navy coat and dress by designer Thom Browne, who used to be better known for men's wear than his women's collection. Michelle also wore a necklace and earrings designed by Cathy Waterman. Unfortunately for the jewelry industry, her jewelry was largely hidden by her hair and coat.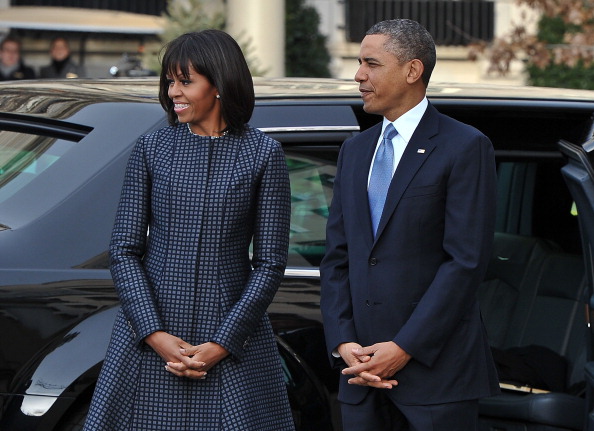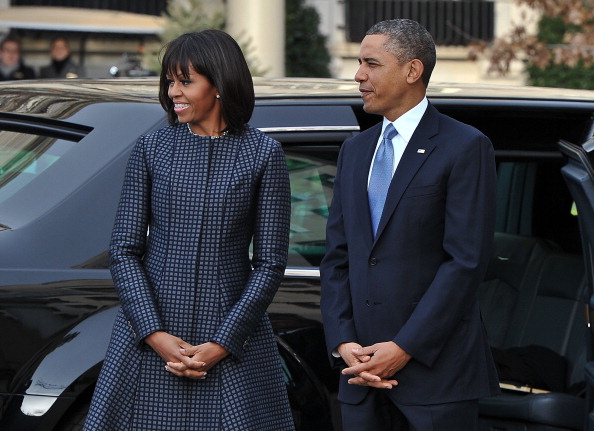 But Beyonce made up for it in spectacular jewelry that almost stole the sartorial show, like Aretha Franklin's hat in 2009.
While singing (or lip-synching) the national anthem, Beyonce caught the camera in black Pucci dress with brilliant green 80-carat emerald earrings by Lorraine Schwartz and matching 50-carat emerald ring.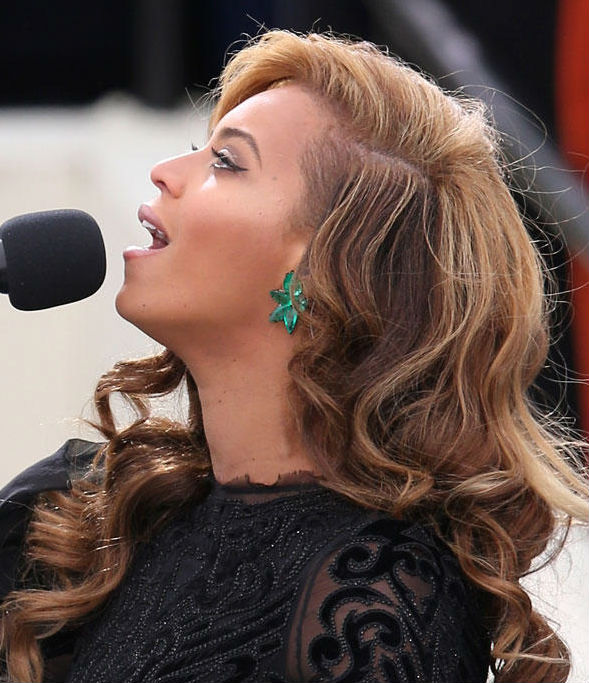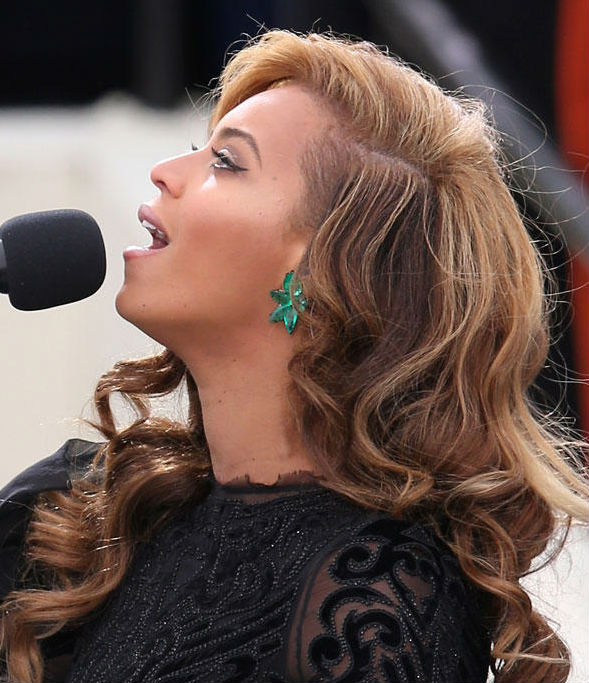 The green color was breathtaking. Emerald is the Pantone color of 2013 and, until the Oscars anyway, those are the earrings of the year so far.
Although the ceremony draws the most attention, the inaugural balls and the ball gowns get almost as much fashion attention and jewelry is more visible without those obscuring coats.
For the inaugural balls, Michelle Obama chose a striking ruby sleeveless ball gown by Jason Wu and earrings, bangles and ring by Kimberly McDonald of New York, a designer known for her use of geodes and asymmetrical gems.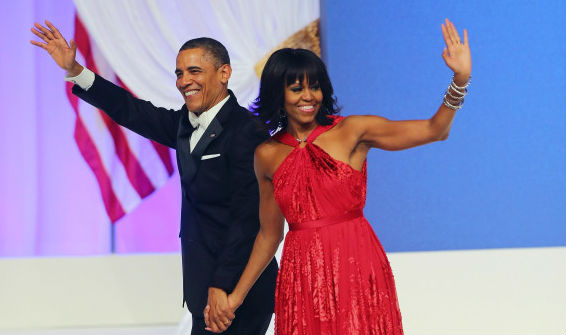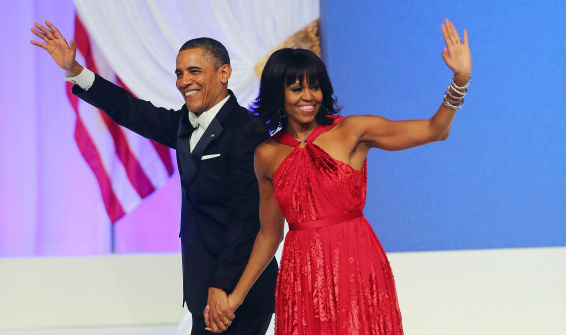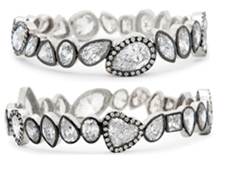 Bejeweled performers in the spotlight at the balls included Jennifer Hudson wearing Amrapali diamond and ruby snake bracelets and a Demarco ring and Alicia Keys in a red Michael Kors gown and diamond earrings and bracelets.