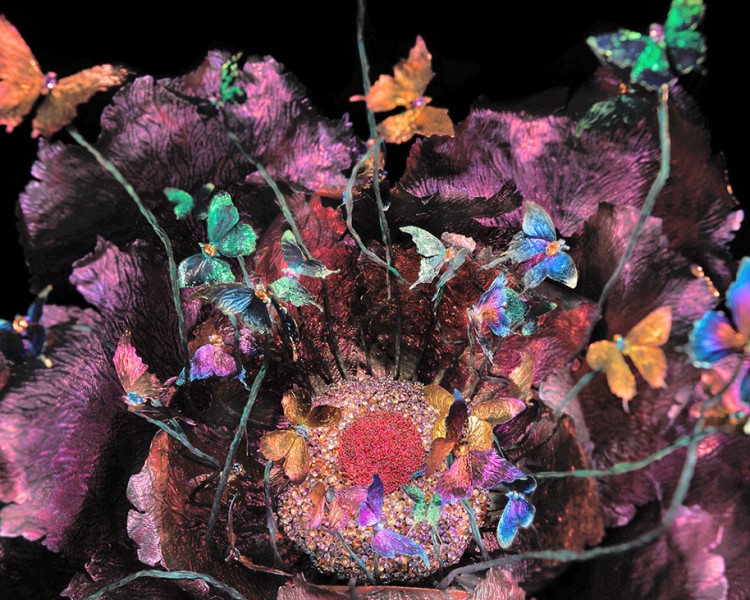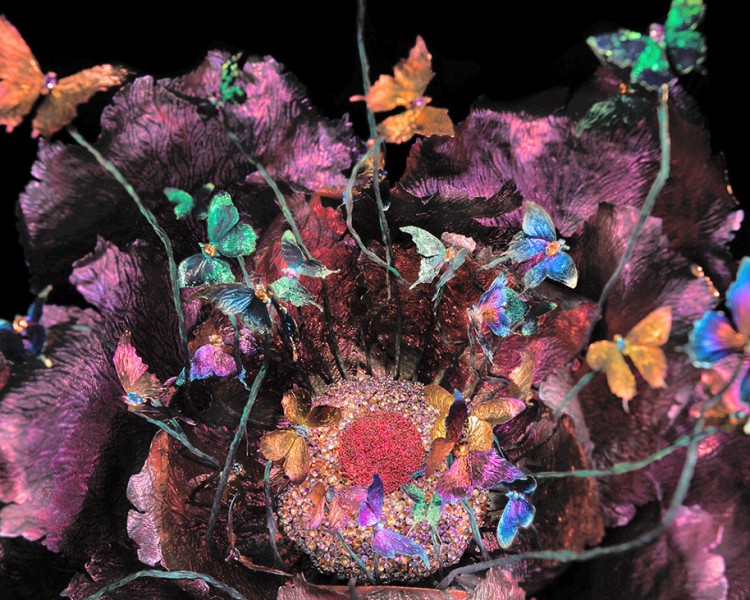 TEFAF Brings Art & Jewelry to New York
New York has a new high-end art fair with an amazing array of exquisite jewels. TEFAF, the Maastricht European Fine Art Foundation, is renowned for museum quality art and antiques. The first New York edition of the fair was held from October 21-26, 2016 at the Park Avenue Armory.
Browsing the 93 booths you could see a six-foot long gilded Italian map created in 1531 that is the earliest known to show New York harbor, the Egyptian sarcophagus of a princess from around 828 to 712 B.C. and a newly-discovered van Gogh painting.
The jewelry was just as spectacular: a Verdura for Paul Flato aquamarine and ruby belt necklace that Cole Porter bought for his wife, a Suzanne Belperron platinum and diamond ring, and an 1890 enamel orchid designed by Paulding Farham for Tiffany & Co.
But what really caught my attention was the contemporary jewelry from modern masters: Wallace Chan, Hemmerle, and Reza.
TEFAF is Wallace Chan's first New York exhibition. He designed his entire booth, including the showcases, displays and even the doorknobs. The darkened room with mannequins behind glass was like a stage set for jewelry that verged on the unbelievable. A necklace with emeralds the size of walnuts in huge diamond blooms. A seven-foot tall titanium sculpture has gem butterflies floating over a four-foot wide peony. A huge imperial jade cicada brooch with pigeon-blood ruby eyes sits in his own mini-forest of tsavorite-covered bamboo when not being worn.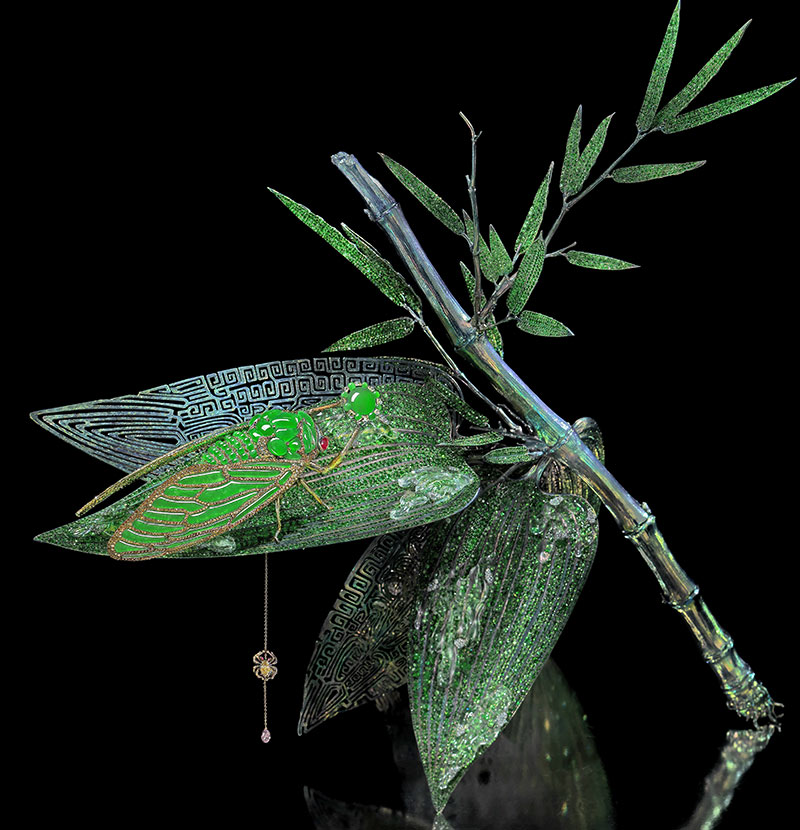 My favorite pieces are (relatively) more modest. Night of Violet: an asymmetrical hundred- carat amethyst three-stone ring that spans three fingers with floating reflections inside of the rubies and diamonds set underneath it. I was honored to be able to take it out of the case and photograph it.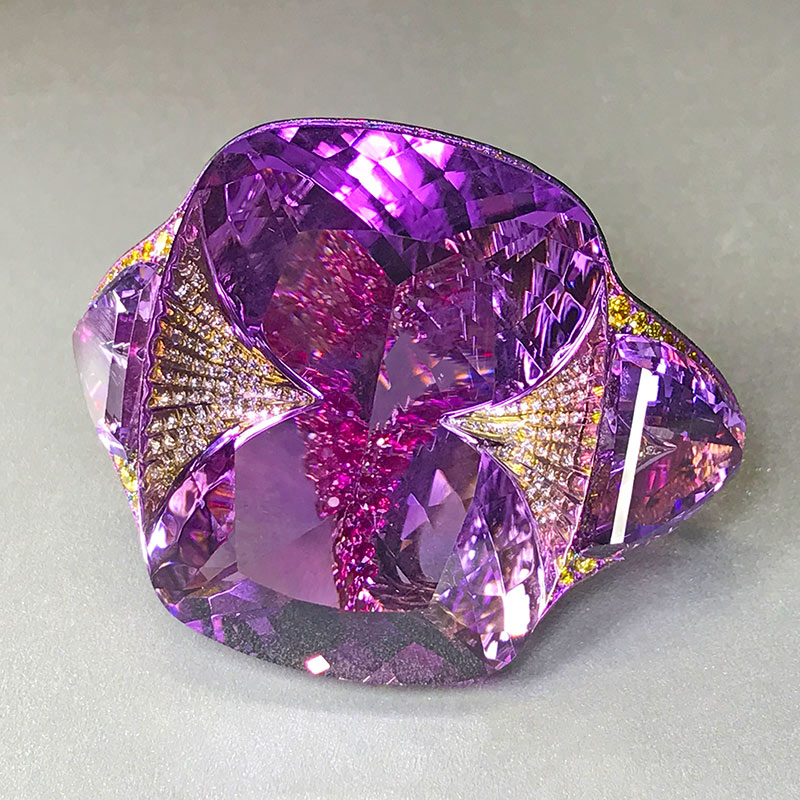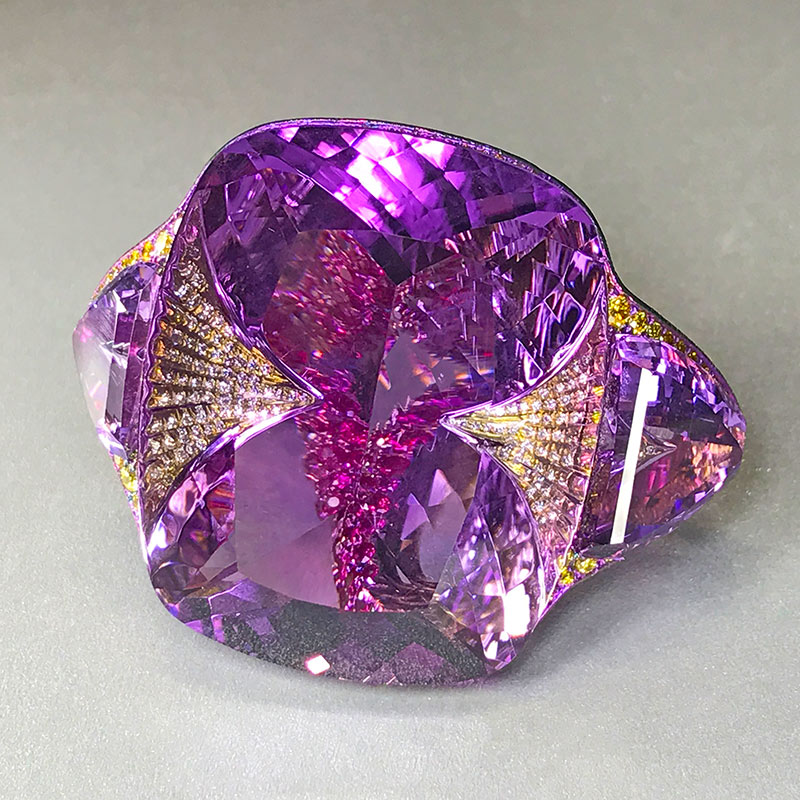 Titanium is particularly wonderful for large dramatic earrings. Just take a look at Sea Fairies: purple titanium earrings with carved Paraiba shells worthy of a mermaid. I was surprised how light they are! The backs are angled so they frame your face.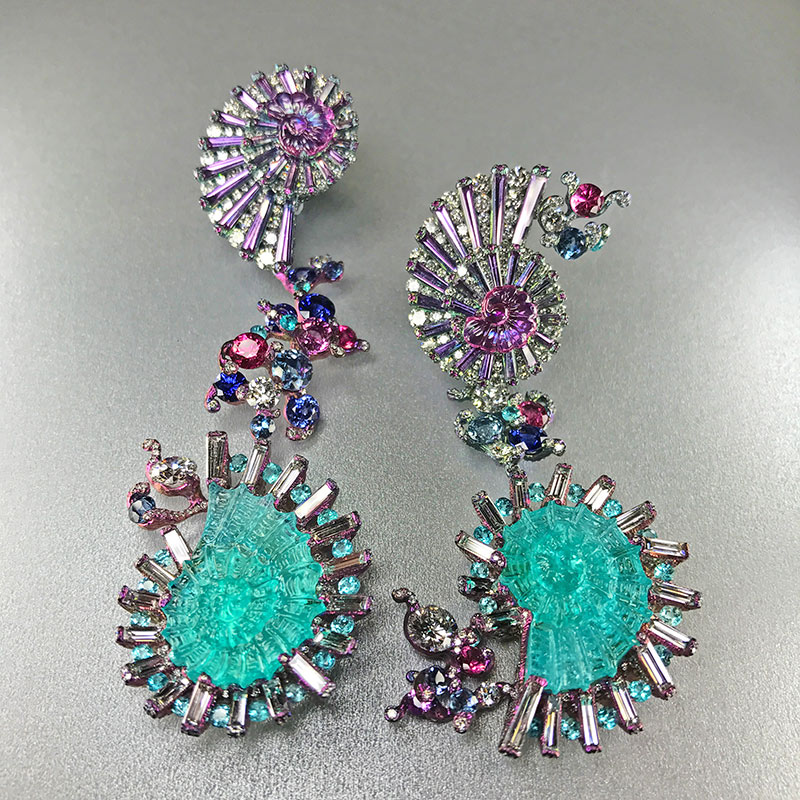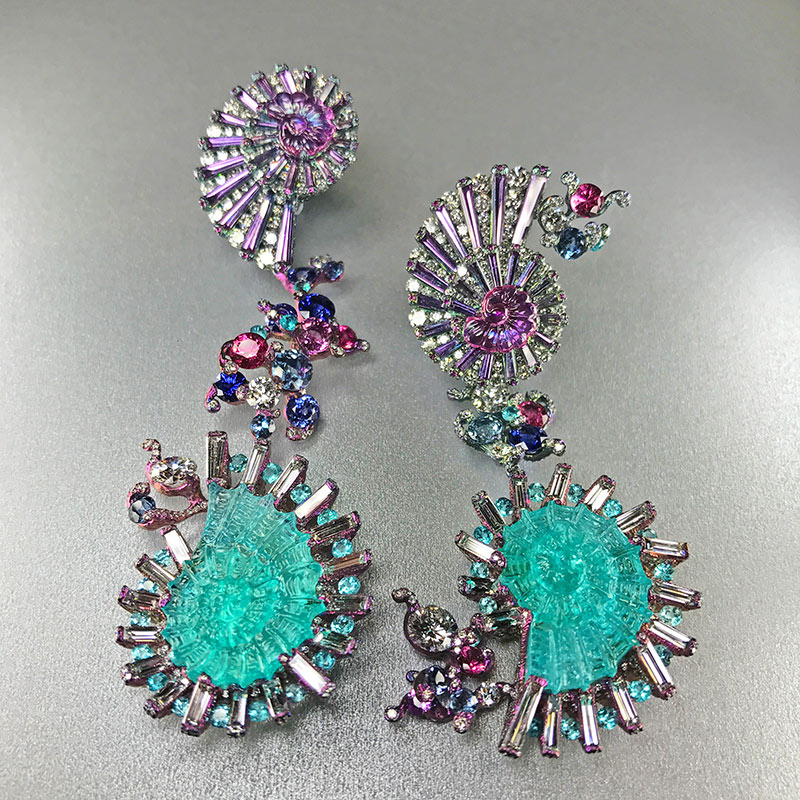 And also introduced at the fair, the dramatic Light Tango: a pink tourmaline and tanzanite ring in green titanium that is even more beautiful from the side than from the front. I decided to photograph it from the side, with pyramids of lapis lazuli and fancy sapphire and tsavorite pave.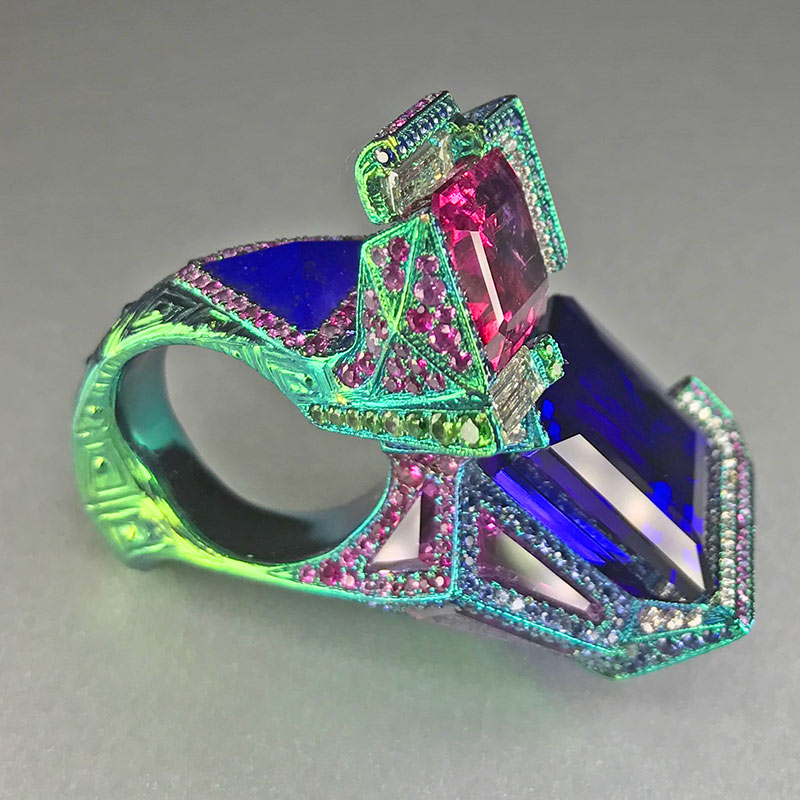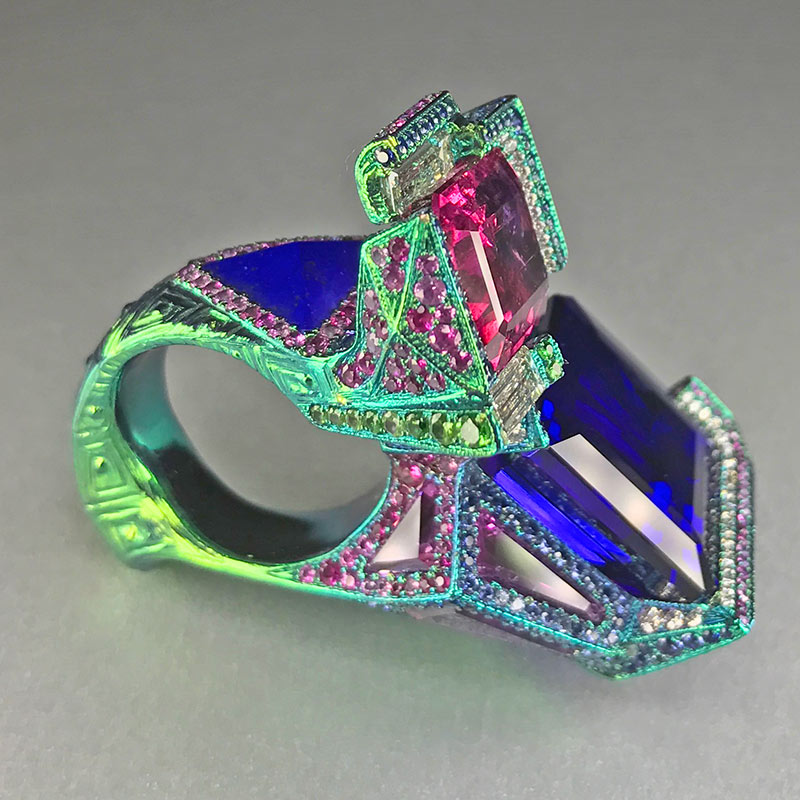 The designs of Hemmerle are as subtle as those of Wallace Chan are over-the-top. But Hemmerle too constantly reinvents high jewelry with innovative use of unusual materials. This was evident in many of my favorite designs at the fair. Aluminum, iron, silver, antique jade, and jasper share equal billing with Kashmir sapphires, fancy colored diamonds, and rare color-change garnets.
An olive-wood Harmony bracelet hides 10-carats of brown diamonds underneath a matte lattice of bronze.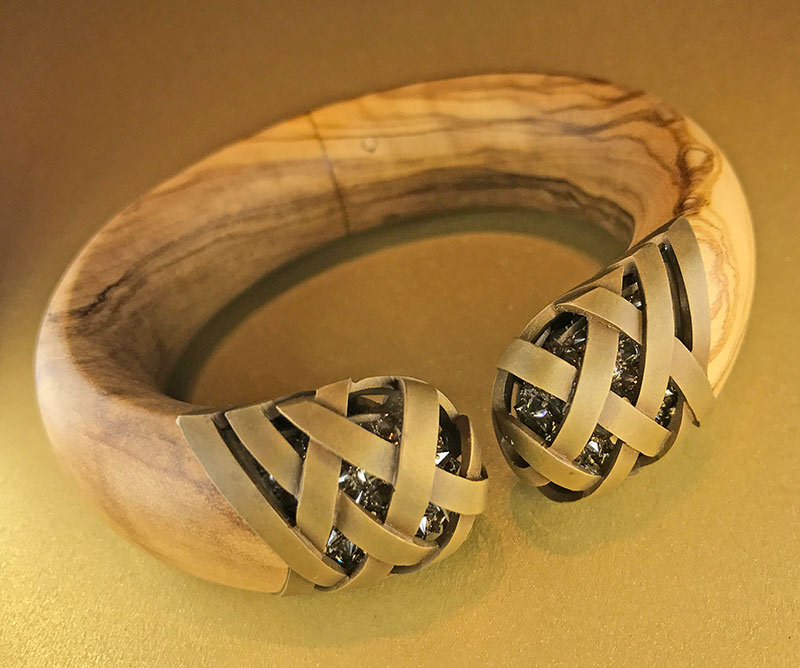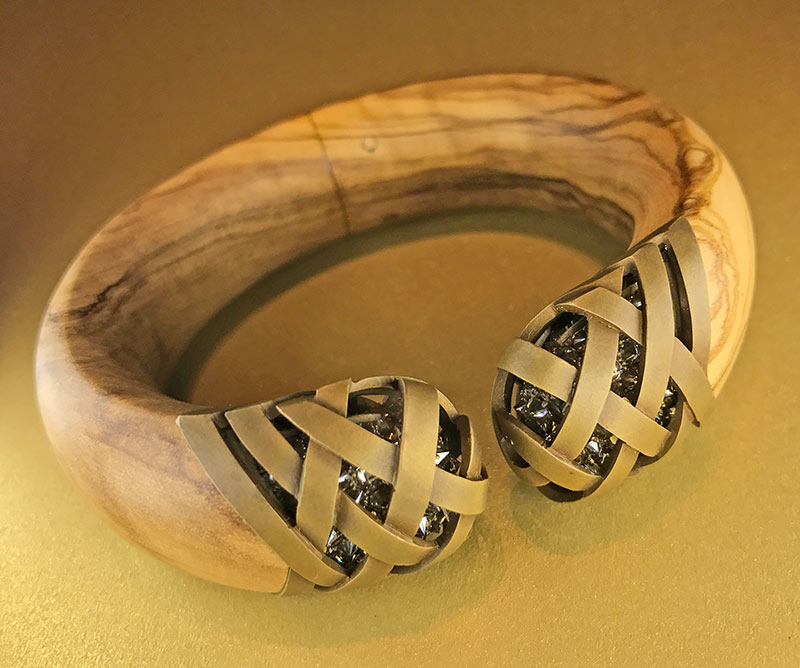 A stunning thirty-carat diamond is set simply and unobtrusively in bronze.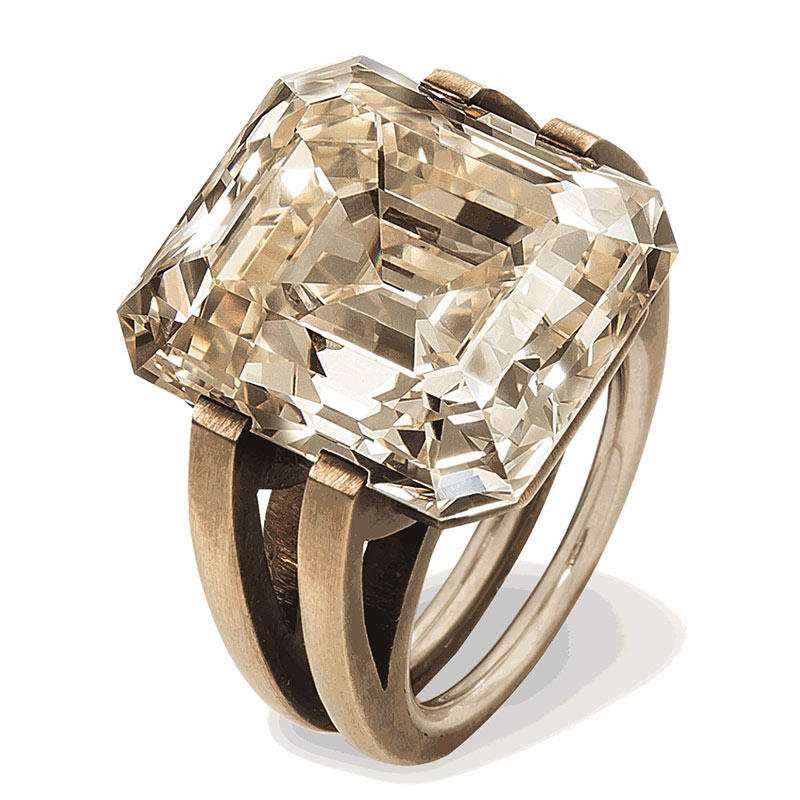 New pieces for the show include a natural pearl tassel necklace, harmony bracelets in garnet and in wood, sapphire and iron rings, and a pair of diamond studs that is as subtle as a matched pair of ten-carat gems can be. I particularly liked this pair of earrings with 613 diamonds set upside-down, sort of a high jewelry tribute to BB8.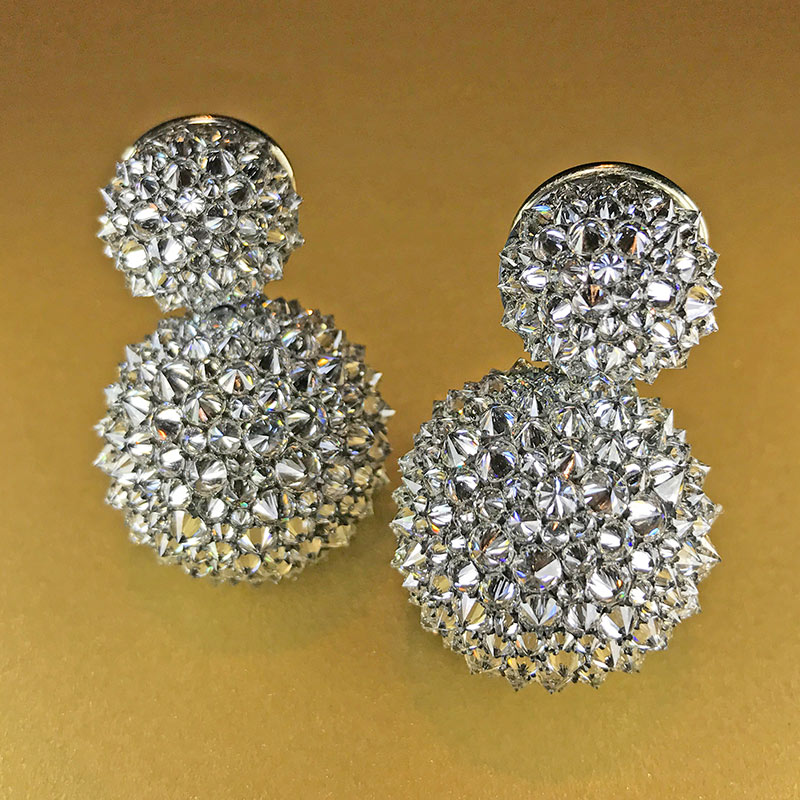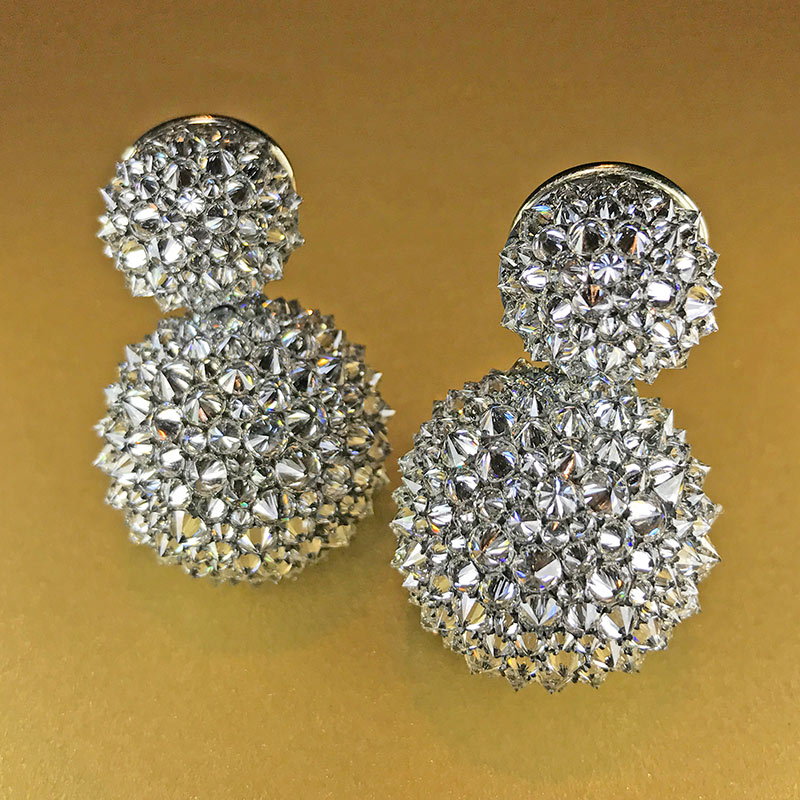 At Reza, formerly known as Alexander Reza, the jewelry is more in the tradition of haute joaillerie. Stand-out pieces on display include new Burmese ruby bead earrings that are inspired by a vintage tiara. The earrings feature 43 carats of unheated ruby "pebbles" with remarkable color set on a circle of blackened gold and princess cut diamonds so the gems appear to float.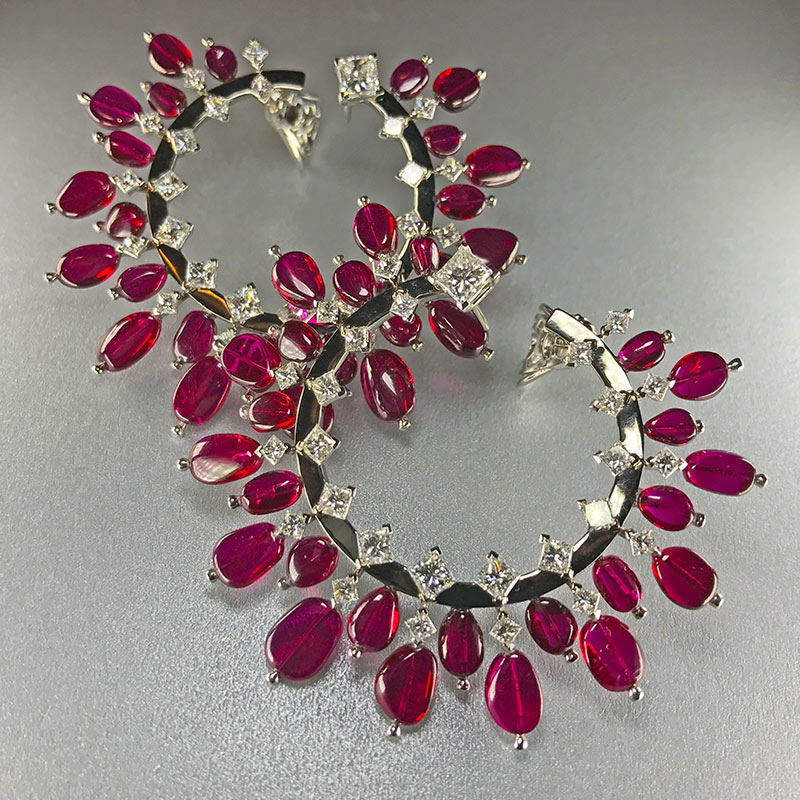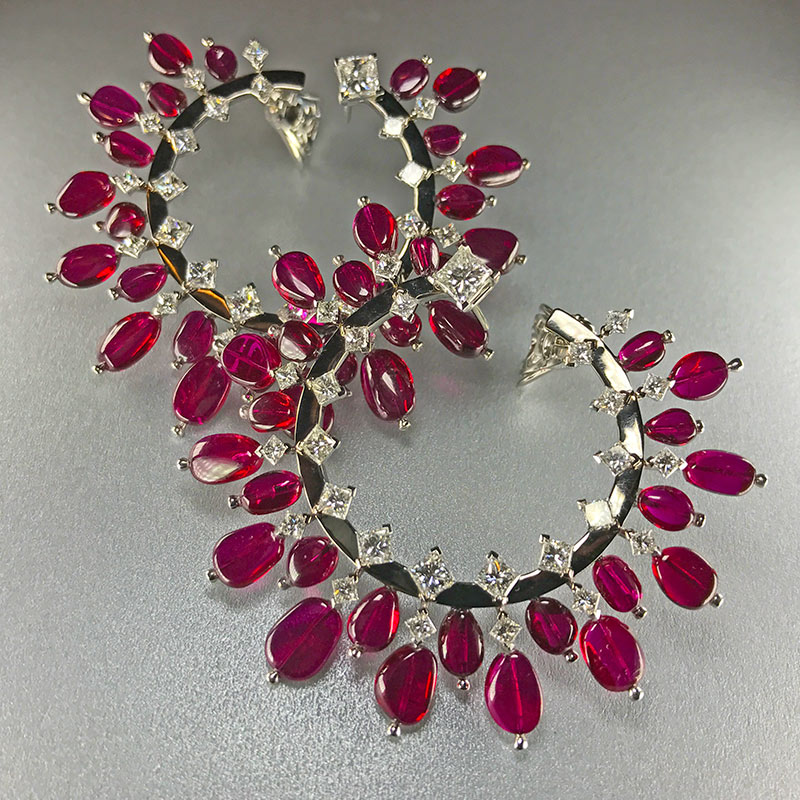 Reza also showed a lovely new version of the Dune Cuff design in baguette diamonds, matte white gold, and mother of pearl.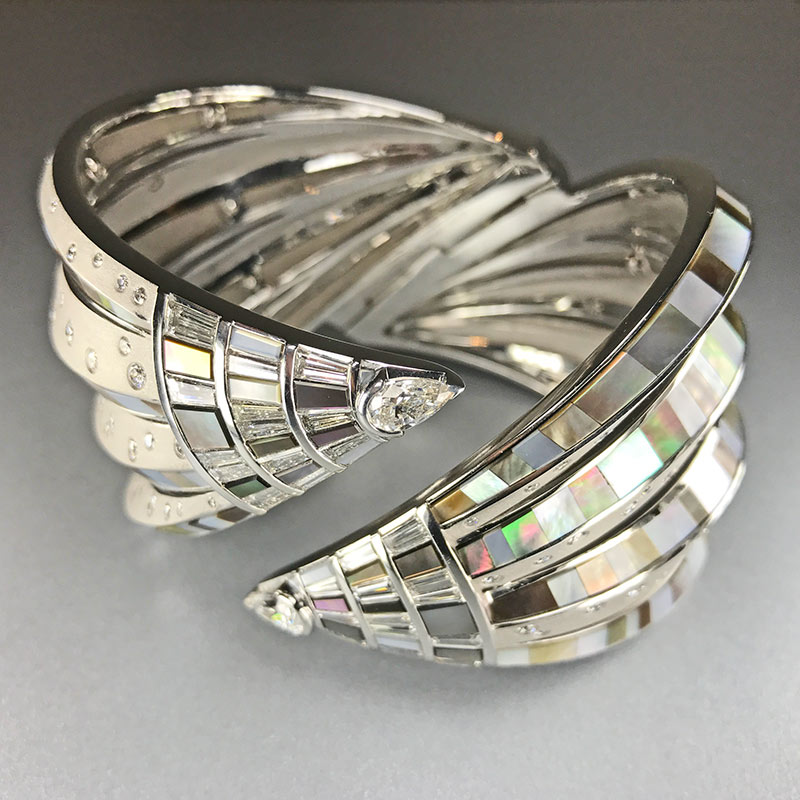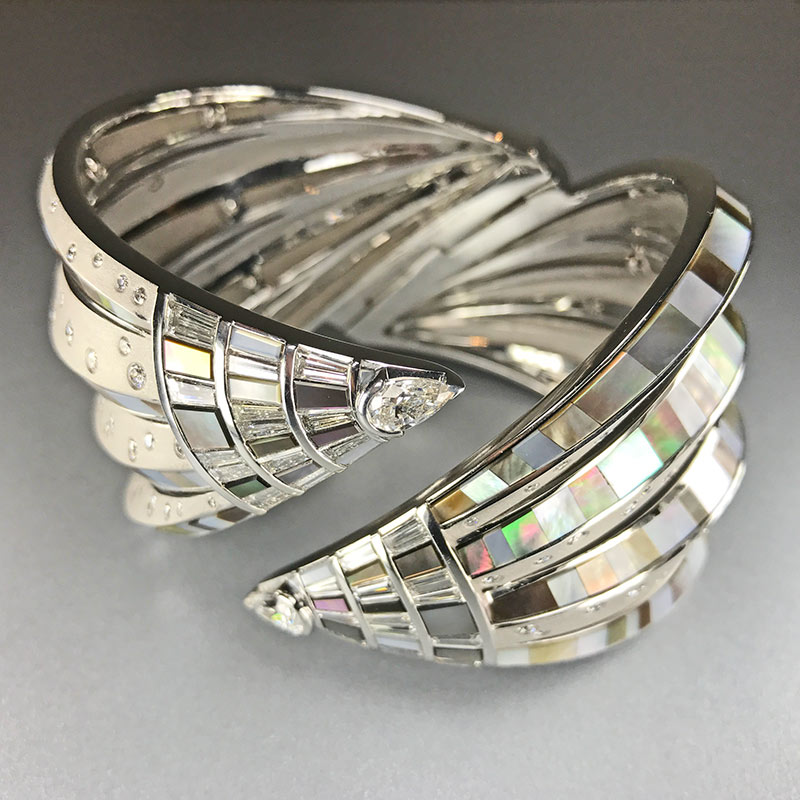 TEFAF is scheduled to return to New York for a Spring show from May 4-9, 2017.