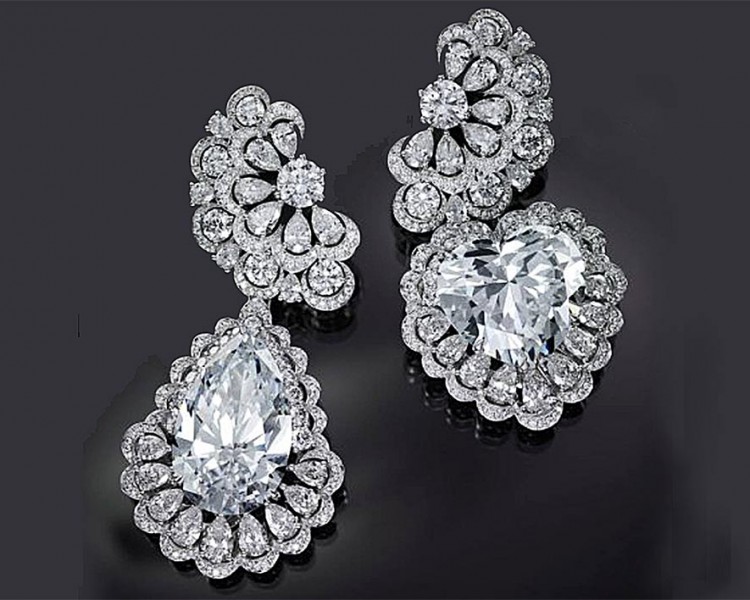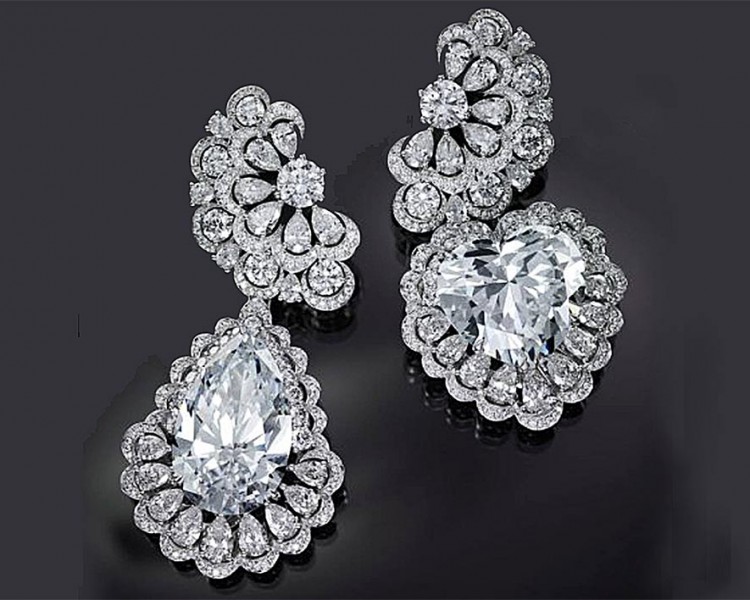 The Best Oscar Jewelry of 2017
Although diamond necklaces were the top 2017 Oscars jewelry trend, some of the best jewelry looks swam against the tide. What were the very best jewels of the year? For once, there were actually lots of choices! It was a very good year for sparkle.  In fact, jewelry was arguably the star of the red carpet, with more personality, presence, and individuality than the gowns. Hair jewelry made a welcome comeback.  Isabelle Huppert in an edgy Repossi ear climber and Viola Davis in a colorful climber by Nikawa had the perfect serious yet cool vibe, no matter what else they were wearing. Although diamonds predominated, Gemfields helped to place a few prominent gemstone looks. And Chrissie Teigan's swingy earrings by Lorraine Schwartz are the perfect expression of her personality.
My favorite four looks rose above the strong field thanks not only to design and materials but also to individual expression. After all, we all want to wear jewelry that looks as if it was designed just for us. Here are my picks for the best Oscar jewelry of 2017.

Ruth Negga in Irene Neuwirth for Gemfields
A corona of rubies crowns Ruth Negga in a fabulous tiara designed by Irene Neuwirth for responsible gem supplier Gemfields. Paired perfectly with ruby earrings, it was everything we hope Oscar jewelry will be: surprising, extravagant, and stylish. The blackened gold settings make these designs a bit more carefree and bohemian. We've seen emeralds done beautifully on the red carpet but I don't think we've seen rubies done so well before (probably because they are much more rare in large sizes: a design challenge that Irene beautifully overcomes here.) It's a treat to see 146 carats of ruby in a tiara! I love the Midsummer Night's Dream pixie vibe of this look and the difficult red on red on red carpet balancing act. The risk really pays off.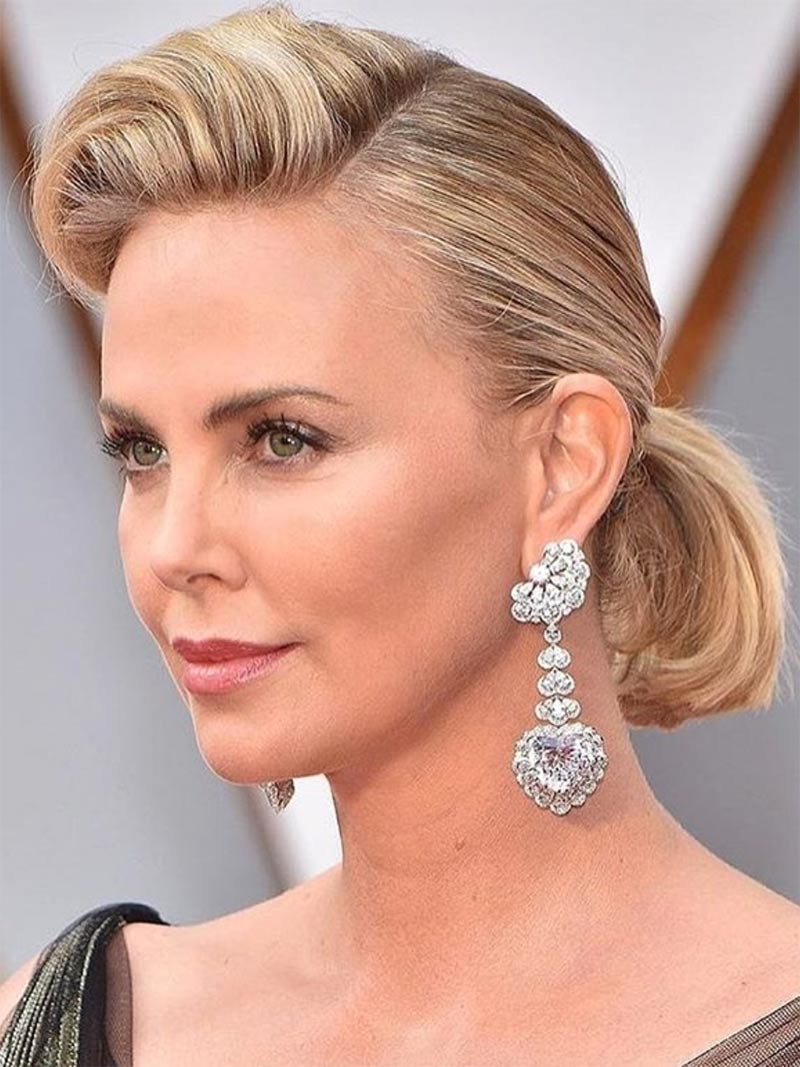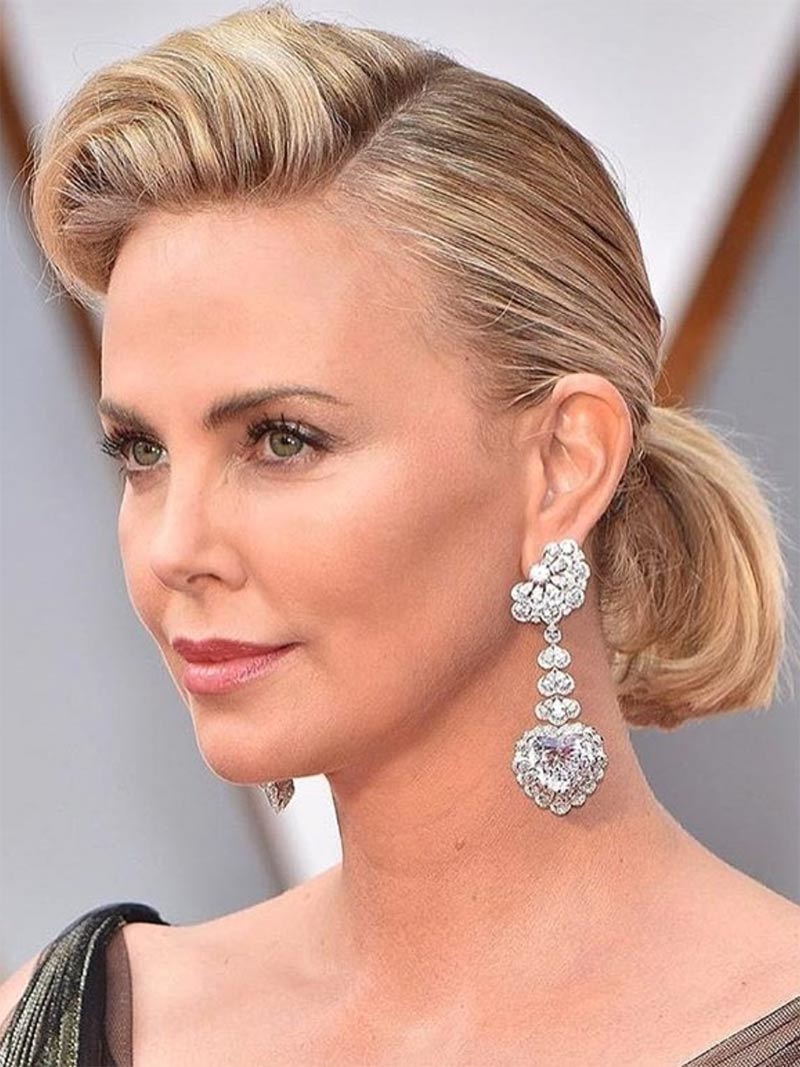 Charlize Theron in Chopard
Impossible to ignore, these important diamond earrings are also jaw-droppingly beautiful. The center stones are 25 and 26 carats and unlike most jewelry of this magnificence, they are a little quirky: mismatched (one has a center heart and the other a center pear) and with unusual halos made of pear-shape diamonds.
Although many on Twitter joked that the earrings are worth more than a house, I think we are entering into apartment building territory here. It's rare to see jewelry like this being worn and not just handled with white gloves at the auction house. And it's hard to imagine another contemporary actress (with the exception of Cate Blanchett) pulling off this much ice so gracefully. Also, she must have lobes of steel. Somewhere Liz Taylor is smiling.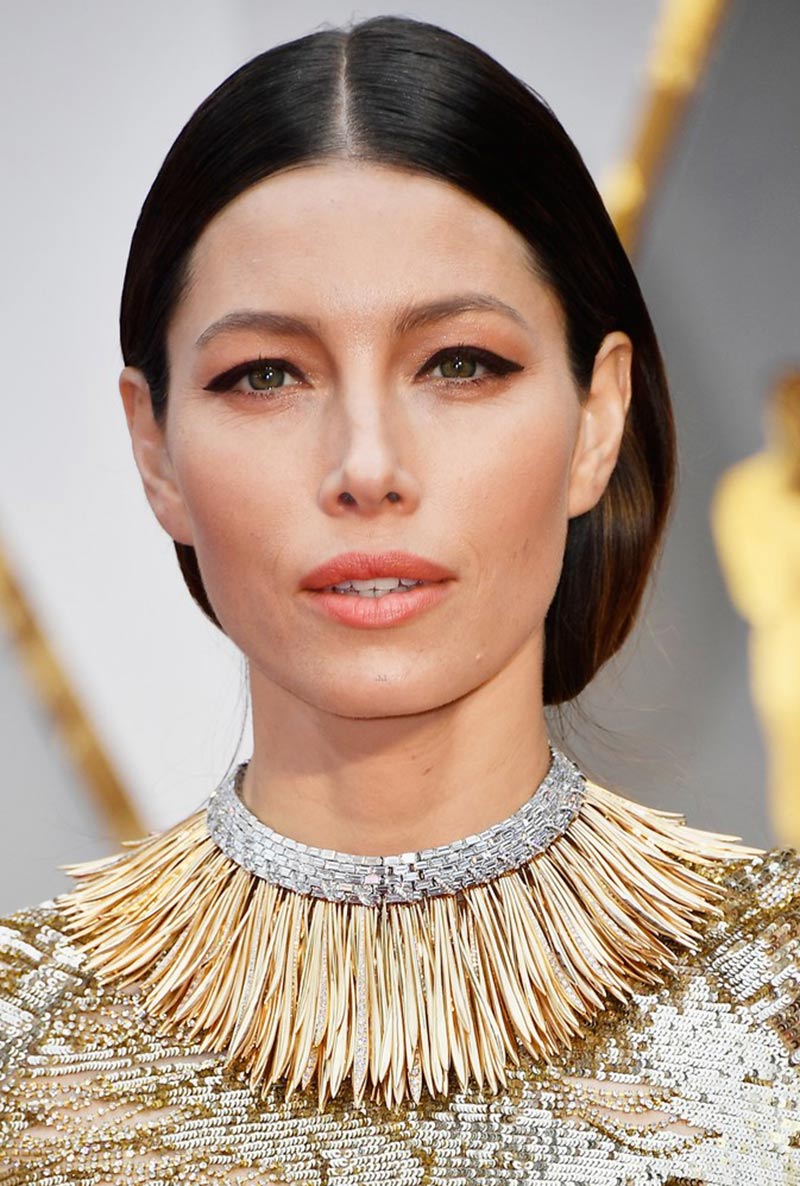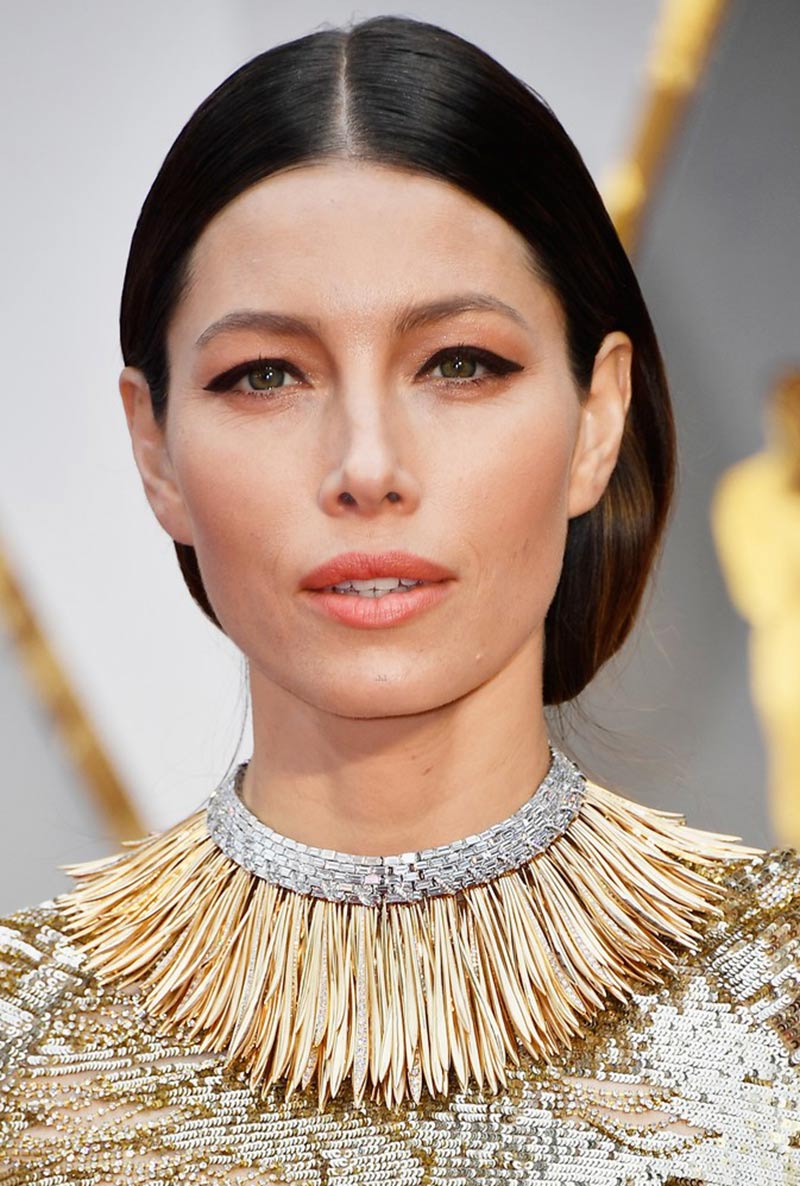 Jessica Biel in Tiffany & Co
In a night full of strong necklaces, this is the strongest: an ode to shining armor. What puts this necklace over the top for me is the collar of baguette diamonds around the neck. I'm not sure I love the pairing of dress and necklace, which tended to obscure how fabulous this piece really is but it is an undeniably modern way to wear serious jewelry. And other photos show how well the two look together in different light. Fun fact: this necklace matches the earrings Emma Stone was wearing at the Oscars. I think Jessica snagged the best piece of the collection, don't you?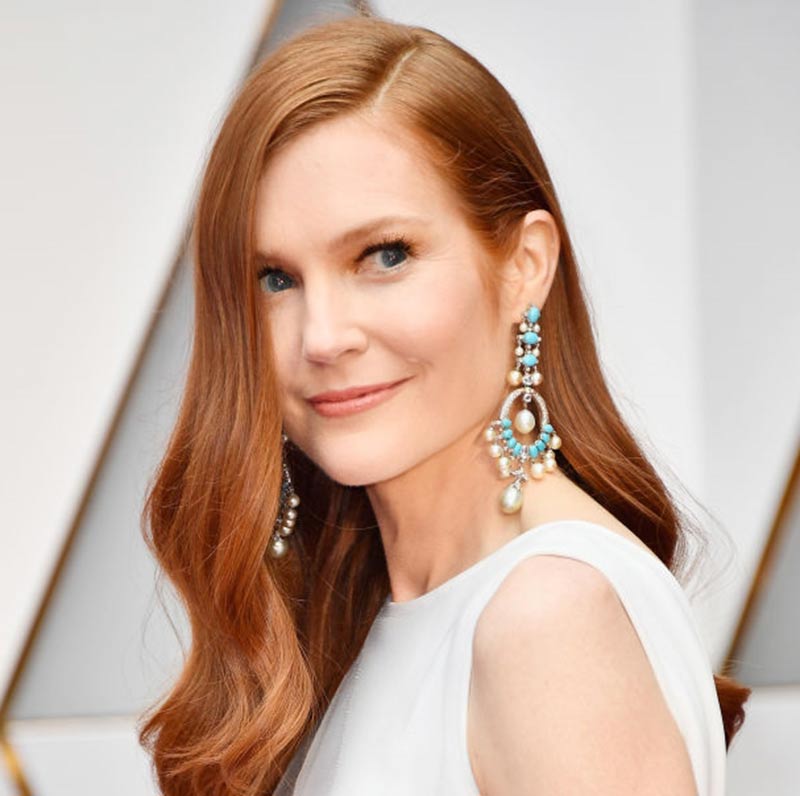 Darby Stanchfield in Neil Lane
Turquoise and pearls! These fabulous earrings are a fresh alternative to the million-dollar diamonds we expect on the red carpet (see Charlize, above.) And they are so perfect against that white dress and Darby's lovely hair. Best of all, she's wearing the jewelry, it isn't wearing her. She looked like a million bucks (without, you know, actually wearing a million bucks.) What a great inspiration for summer brides. And for all of us.